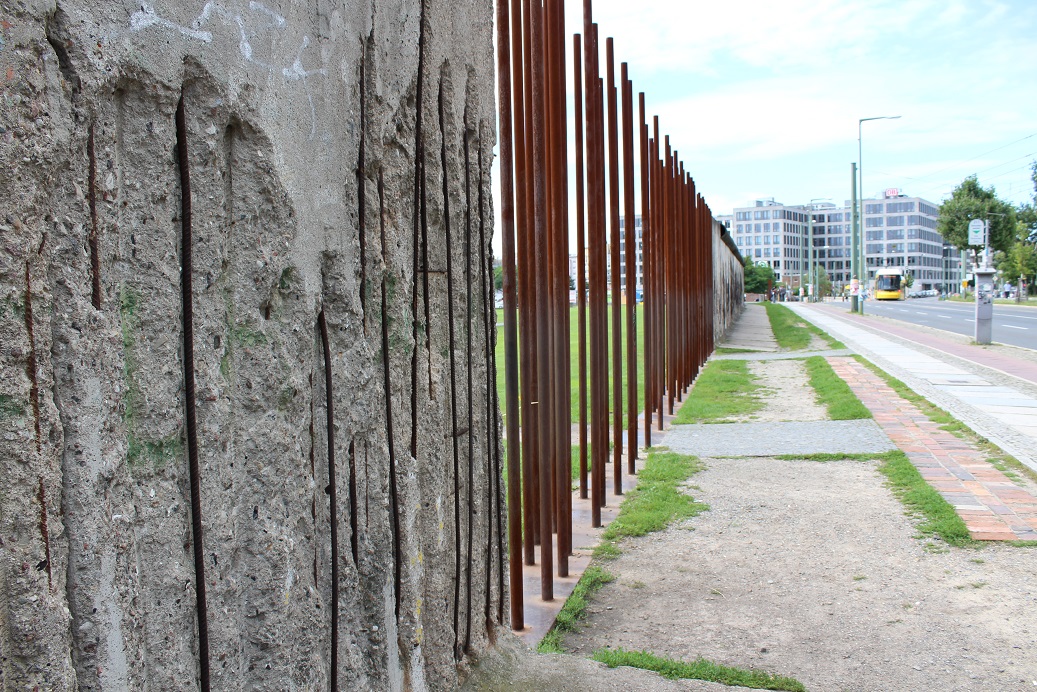 By Eileen Ogintz
Tribune Content Agency
Reconciliation and forgiveness can work.
That's hard to believe with so much dysfunction in our government, which is why it's all the more important to remind our kids that reconciliation can work — beautifully.
And
"What Wall?" your kids may ask. The once 96-mile Berlin Wall — 23 miles right through residential areas — that separated families, friends and couples between Aug. 13, 1961 and Nov. 9, 1989. The Wall made people on the east side of it so desperate to escape that they risked their lives and sometimes lost them to circumvent it.
We had just walked between what had once been called "the death strip," the area between West Berlin and East Berlin, between the wall and safety of the West, so called by East German security forces who were ordered "to shoot to kill" anyone trying to escape. We learned this and much more Cold War history than we would have gotten on our own from Aaron Birchenough, the knowledgeable Context Travel guide leading us on a "wall walk."
Context is known for its tours which are for those who want a deeper dive into where they are visiting — whether history, the art scene, food or culture. And, according to a company spokesman, more millennials are seeking out such experiences.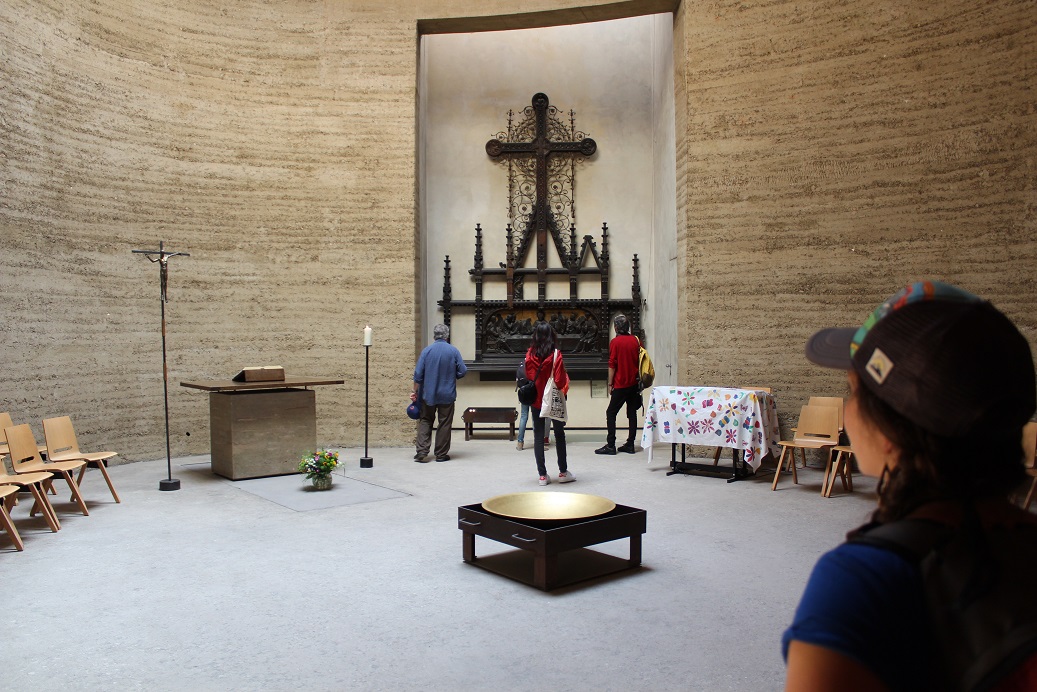 Families — especially those with older kids — love Berlin, which offers a vibrant arts, fashion and food scene. (If you plan to take in many of Berlin's major sites, consider a Berlin Pass that, for one discounted price, gets you admission to more than 60 museums and attractions. You can save more than $80 on a three-day adult pass (which costs less than $120 for adults, roughly half that for kids.)
On average, Berlin is nearly $100 per night less expensive (40%) than London for overnight accommodation and offers considerable value as compared to other major European cities as well: Venice (over 35%); Amsterdam (over 30%); Paris & Barcelona (nearly 30%); Dublin (over 25%); and Rome (over 15%)., according to the latest Hotels.com Hotel Price Index report.
There's the new Urban Nation Museum for Urban Contemporary Art celebrating the history of urban contemporary art and emerging artists. The museum's goal is to help young people discover art, and even the building's facade will be a changing display.
Check out the food trucks, locally roasted coffee and Berliners' favorite fast food Currywurst (curry-sprinkled sausage) and when traveling with adult kids, the 65 craft breweries. Berlin proudly calls itself Europe's vegan capital, with 48 vegan and nearly 200 vegetarian restaurants.
Everyone speaks English and Berlin is cheaper than other European cities, whether you opt for an Airbnb, rental apartment or hotel. (We opted for the 70-room Sofitel that stands near Gendarmenmarkt, the historic square that would have been in East Berlin but today is at the heart of modern Berlin.)
No wonder more Americans are visiting — more than 400,000 a year. The city is very walkable with some 20 marked walks, hikes, green shortcuts and fitness trails. Many stop for selfies at the Brandenburg Gate, the only city gate left in Berlin. It once marked the dividing point between east and west, but after the wall fell, it became the symbol of a unified country.
Berlin is clearly flourishing, though no one has forgotten the darkest days of the Holocaust (a must-see is the Jewish Museum, which chronicles 2,000 years of Jewish history) or the Cold War. The Monument to Freedom and Unity is scheduled to open next year to celebrate German reunification as is The House of One, a planned interfaith center funded by crowdfunding at Petriplatz Square for followers of three major monotheistic world religions — Judaism, Christianity and Islam. It's a place to celebrate the peaceful coexistence of religions.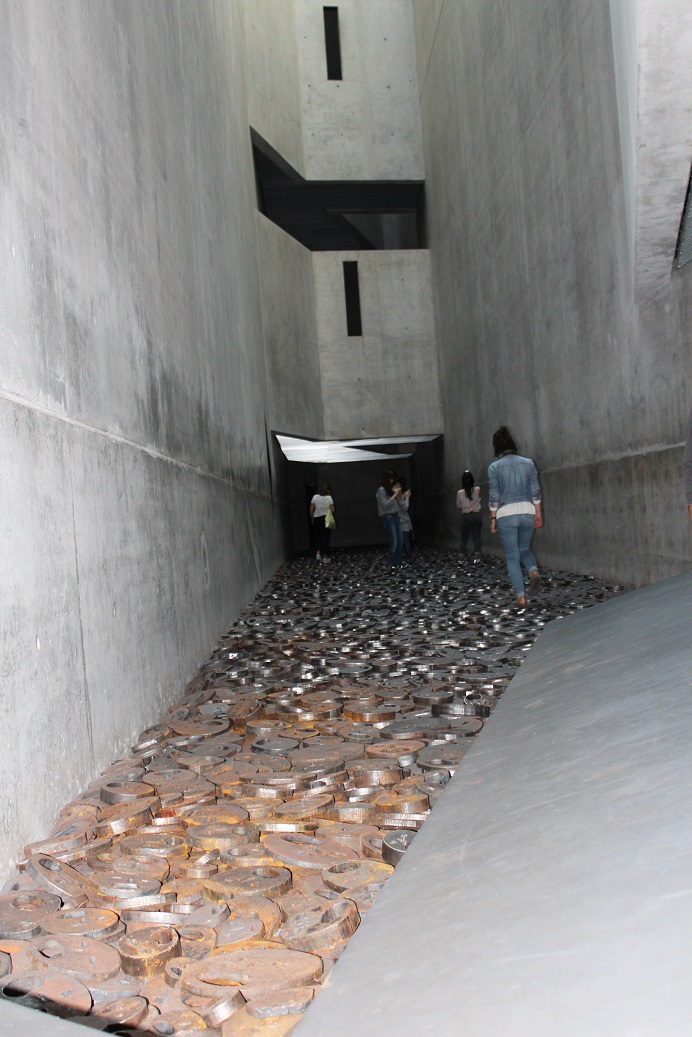 The Berlin Wall, of course, was the physical symbol of the Iron Curtain that cut off Western Europe from the Eastern Bloc during the Cold War. A total 138 people died trying to escape, though officials at the Mauer Checkpoint Charlie Museum have estimated the toll as much higher. The quirky museum is a great place to see the ways desperate people went to try to escape — hiding in a hollowed-out surfboard or a large sound speaker, ziplining (including a 5 year old), parachuting, hiding in a car where the engine had been reconfigured.
Today, of course, there are only small areas of the wall remaining. In one spot right on the border, Birchenough explained, people literally jumped to safety with West German police waiting with big nets to cushion their fall; but then the barbed wire wall was replaced with 11.6-foot-high concrete walls manned by armed troops in more than 300 watch towers.
Look for the bricks that now mark where the wall went and the paving stones that mark tunnels where East Germans escaped, including the 57 people who made it out through "Tunnel 57." It was dug from West Berlin by an engineering student desperate to rescue his girlfriend.
There are photos of many of those who died, including young children who drowned in the river — the river was in East Berlin, the riverbank in the West. Most of those who died were young, only in their 20s.
The reality of what happened here seems somehow lost in the kitchiness of Checkpoint Charlie, the most famous border crossing where American soldiers stood guard on one side, East German soldiers on the other. Today, there are souvenir stands and actors dressed as soldiers willing to pose for a picture for a few Euros. There is also a huge portrait of Sgt. Jeff Harper, the last American guard here.
Elsewhere along the wall, we stopped in the Chapel of Reconciliation in the Mitte district of Berlin. The church, which dated from 1894, survived World War II, but was within the Soviet sector and, with most of its parishioners in the west, it was destroyed.
Nearly 20 years ago, the round reconciliation chapel was built on the site of the church, using stone, splinters of wood and even glass that came from the rubble of the church, which had become embedded in clay. The heavily damaged altar hangs in the same place as in the original church. Outside, a rye field, the symbol of life, has been planted and there are services of remembrance at noon several days a week.
It's a living lesson in how reconciliation matters.
(For more Taking the Kids, visit ttk-old.o2dev.net and also follow "taking the kids" on www.twitter.com, Facebook and Instagram where Eileen Ogintz welcomes your questions and comments.)
© 2018 EILEEN OGINTZ
DISTRIBUTED BY TRIBUNE CONTENT AGENCY, LLC.