By Eileen Ogintz
Tribune Content Agency
Now what?
Thanksgiving is over and you've got nearly a month until Christmas, Hanukah and Kwanza with the kids' anticipation growing daily. When holiday school performances, holiday baking, holiday shopping are added to the daily grind, it's enough to make any parent scream.
The solution: an immediate break that will keep you in a festive mood — and from turning into a holiday-hating Scrooge. Of course, most of us can't just pick up and go away right before the holidays, much as we might want to go to Orlando for all the special holiday events in the theme park capital of the world, on a cruise where we don't have to cook or pick up anyone's mess or to an exotic beach resort far from holiday hoopla.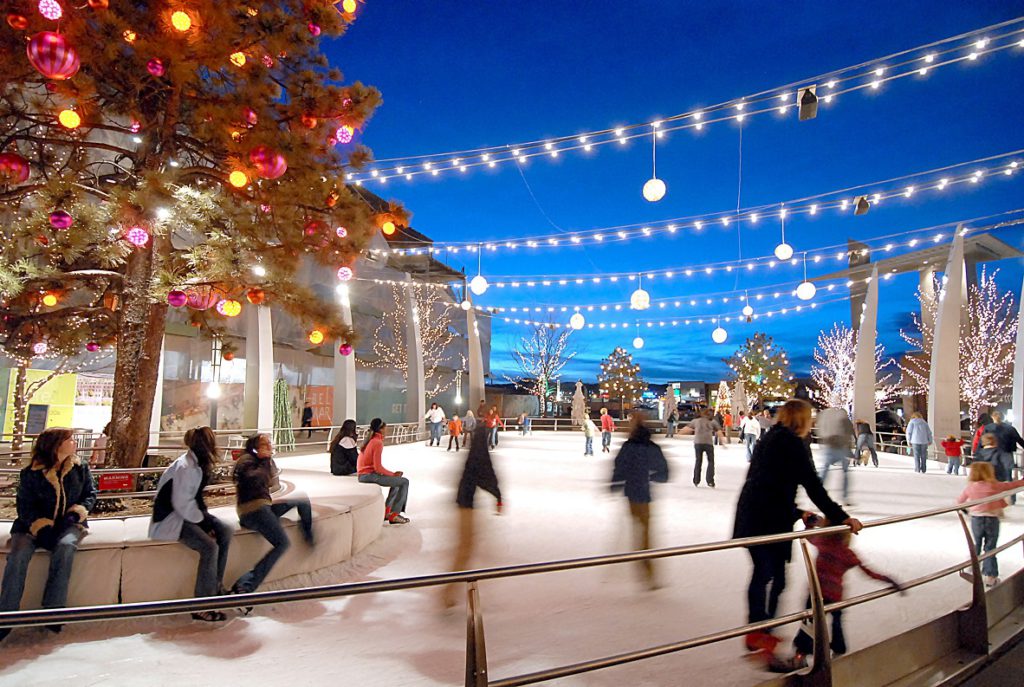 But we might be able to manage a weekend or even a night away to explore Holiday Lights a drivable distance from home, as close as your nearest big city. Many are unveiled right after Thanksgiving, in some cases beforehand. With our friends at Family Travel Forum we've compiled a roundup to guide you to the best and brightest holiday displays. (Share where you go with the hashtag #starrylights.)
Make it an affordable weekend away by booking a hotel Cyber Monday deal. In Denver, Mile High Holidays hotel deals start at just $99 and you can see the new 110-foot Mile High Tree — the highest installation of its kind in North America. Take the train or bus rather than drive and you can congratulate yourselves for having a greener experience!
Make it an early gift for the kids to get away for a pre-holiday weekend, reveling in the holiday lights and festivities. Buy a toy for the less fortunate and drop it in a collection box. Here are 10 places you can find those holiday lights — and spirit: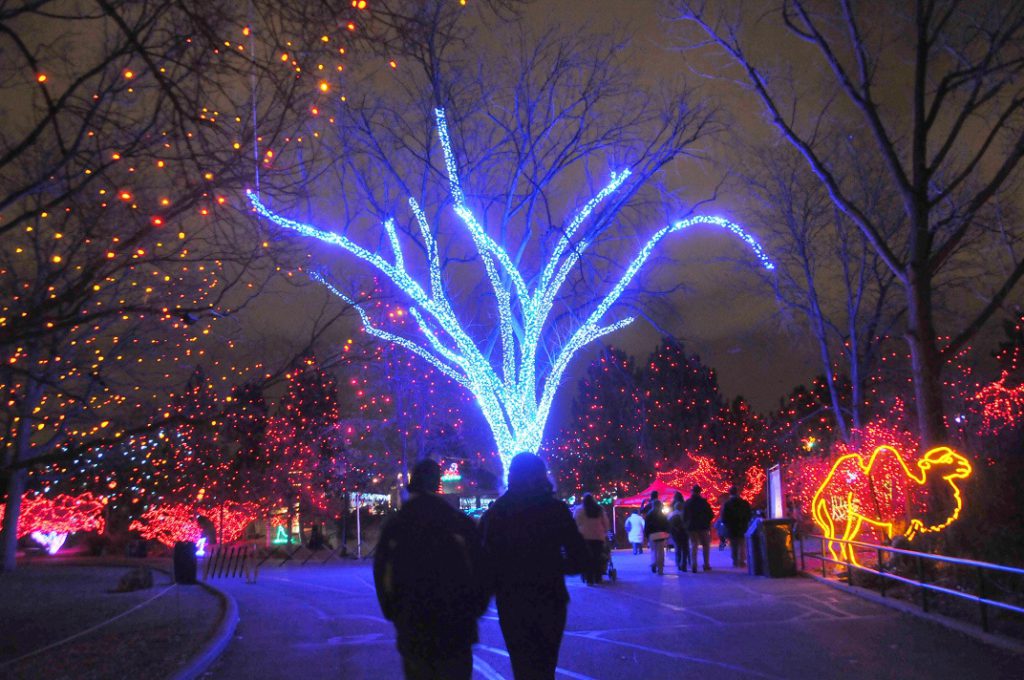 AT A PARK. The annual Trail of Lights at Zilker Park in Austin, Texas, voted a USA Today "Top 10 Holiday Celebration," will wind through 1.25 miles of scenes composed of multicolored twinkling lights. A 155-foot conical tree made entirely of lights is at its center.
AT A BOTANICAL GARDEN. The ABQ Biopark Botanic Garden will host the "River of Lights," New Mexico's largest walk-through holiday production, featuring giant sculptures created by millions of twinkling lights.
In Palm Desert, California, the 450-acre Living Desert will be bright for the 27th annual WildLights Festival that blankets the botanical gardens with thousands of lights. This year, guests will encounter a herd of life-size, luminescent animal lanterns and more than 500 dazzling displays.
AT A ZOO. The Cheyenne Mountain Zoo in Colorado Springs, Colorado, will illuminate over 1 million holiday lights, 85 light sculptures, plus crowd-warming firepits to make the annual Electric Safari very festive. A bonus: Select indoor animal exhibits will remain open.
In Washington, D.C., enjoy snow tubing, panda photo ops and outdoor ZooLights at the National Zoo. There will be more than 500,000 eco-friendly LED lights on exhibition from November 22 to January 1, 2020.
DOWNTOWN IN A CITY. The downtown Milwaukee Holiday Lights Festival will return to Pere Marquette Park with a holiday variety show and the city's largest switch-flipping ceremony. Watch the streetscape transformed by sparkling rooflines, harp lamp lighting and suspended décor above downtown intersections.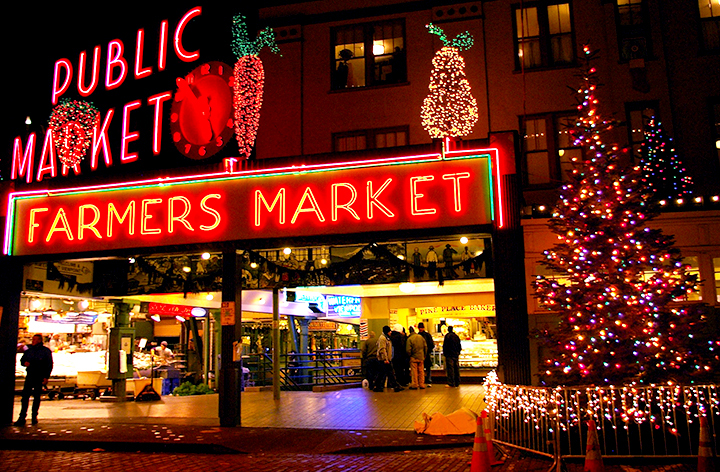 New York goes all out for the winter holidays from the Rockefeller Center Christmas tree to the world's largest Menorah at Brooklyn's Grand Army Plaza to the New York Botanical Garden's Holiday Train Show (miniature NYC landmarks made entirely out of plants and the 1.5-ton, 300-square-foot village made entirely of edible gingerbread at the New York Hall of Science.
AT A MARKET. In Seattle, Magic in the Market, Pike Place Market's longest-running holiday tradition, returns November 30 with free activities for all. Enchant Christmas is also back at T-Mobile Park with an all-new adventure, Mischievous, a giant light maze and a Christmas market featuring 70-plus artisans.
NEAR OR ON THE WATER. Christmas in Newport, Rhode Island, began as a two-week festival that celebrated the noncommercial traditions of the holiday season. Now in its 49th year, the program features a variety of holiday activities. Note that only clear bulbs illuminate the scenic harbor and wharves, to honor original candlelight holiday festivals.
IN A SMALL TOWN. McAdenville, N.C., touts Christmas Town USA. Now in its 64th year, it offers more than 160 beautifully decorated homes, as well as 250 evergreen trees covered with more than 500,000 lights.
Grapevine, Texas, meanwhile;, has adopted the moniker of the Christmas Capital of Texas because it has millions of twinkling lights and more than 1,400 events taking place over 40 days.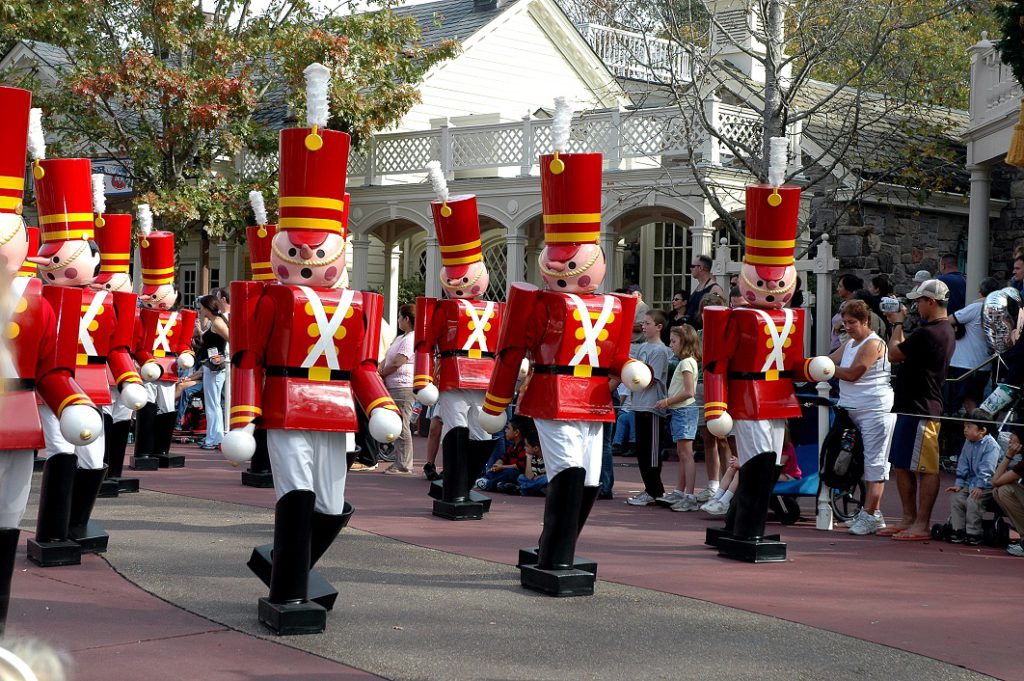 AT A WINTER FESTIVAL. In Pigeon Forge, Tennessee, celebrate during the city's 30th annual Smoky Mountain Winterfest celebration. Dollywood is a must-see with more than 4 million lights on exhibit during "Dollywood's Smoky Mountain Christmas." The park will have holiday music, rides, a nightly Parade of Lights and much more to celebrate the season.
TIME TRAVELING at a living history museum like Colonial Williamsburg where you can learn how holidays were celebrated before the American Revolution. Journey back in time to Christmas Eve 1876 at Mystic Seaport, Connecticut, where the Lantern Light Tours include a play inspired in part by "A Christmas Carol." Go on the Freedom Trail Holiday Stroll and discover how Boston's holiday traditions evolved.
IN A MUSEUM. Chicago's The Museum of Science and Industry will celebrate Christmas Around the World and Holidays of Light will feature more than 50 trees decorated to represent various cultures and holiday traditions.
Have a candy cane for me!
© 2019 EILEEN OGINTZ
DISTRIBUTED BY TRIBUNE CONTENT AGENCY, LLC.