By Eileen Ogintz
Shops and restaurants are packed again in New York City.
So are museums like the American Museum of Natural History with the new Discover the World of Sharks exhibit (love the touchless interactives!) and the renewed Northwest Coast Hall showcasing the history and creativity of Pacific Northwest Indigenous cultures.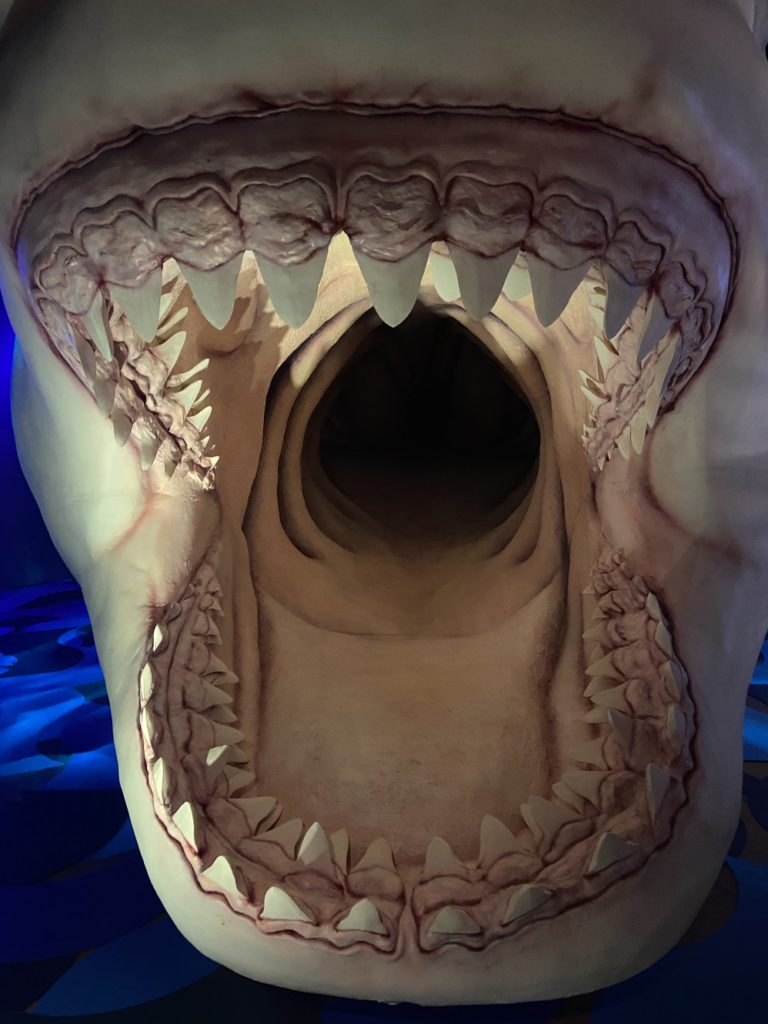 The gallery—the museum's first—was reimagined with leaders from Northwest tribes. Visitors and locals alike are flocking to the Metropolitan Museum of Art to see In America: A Lexicon of Fashion, a two-part exploration of fashion in the United States, including the coat George Washington wore to his inauguration.
According to U.S. News & World Report's new rankings of the world's best vacation destinations, NYC is in the top five for US destinations and the top 15 for world destinations. No wonder a trip to the Big Apple is on every family's bucket list.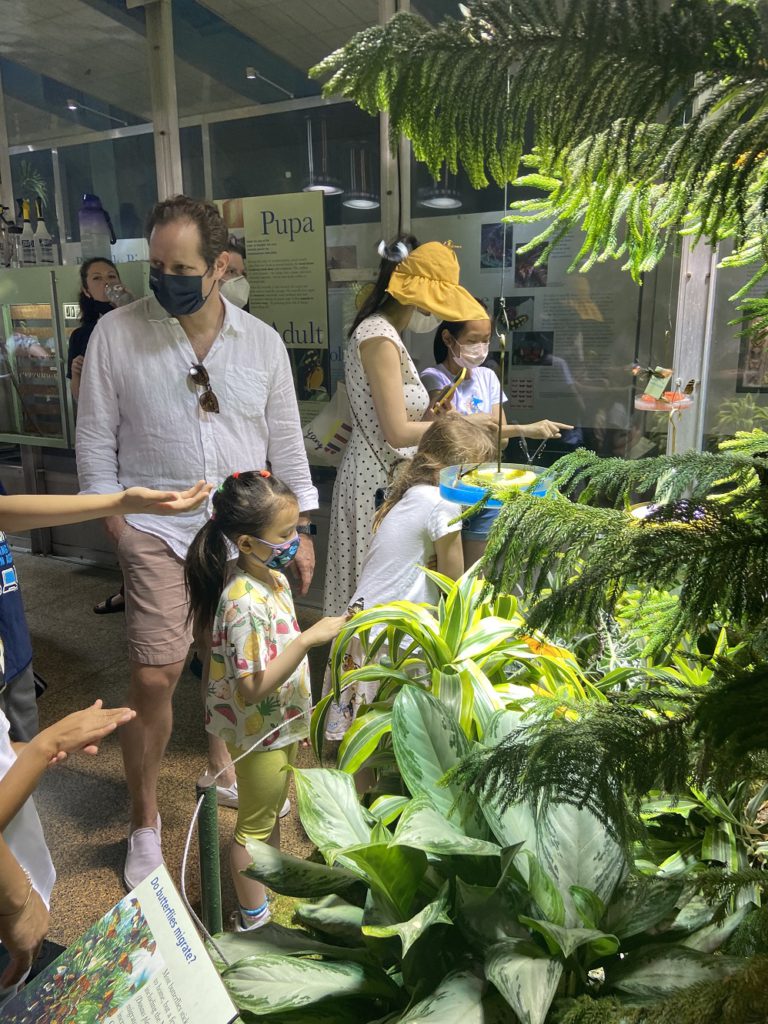 I can't think of a better place to stay than the kid and pooch friendly Loews Regency Hotel on Park Avenue. The hotel is welcoming to all, including pets! The rooms are comfortable with desks and plenty of places to plug in your devices if you are working remotely. And you can't beat the location—close to Central Park, the Central Park Zoo, a short walk to Bloomingdale's, Rockefeller Center and Across the park, The American Museum of Natural History. It would be a longer walk to The Met, but you can easily hop on a bus or subway which out of town kids will think is an adventure in itself.
This summer, Loews Regency New York is celebrating summer travel with a SummerFest –everything from seasonal artisanal cocktails and mocktails to a self-led cultural safaris curated by hotel staff and designed to appeal to all ages and abilities. These safaris include trips to Central Park for Shakespeare in the Park, concerts in the Parks and more. There are special cocktails with SelvaRey Rum mixed with locally sourced ingredients. For example, the Central Park Coolata will include coconut milk, pineapple juice, lime juice and simple syrup; Mocktails include the East Side Breeze with lime juice, pineapple juice and simple syrup garnished with a blood orange wheel and edible flower.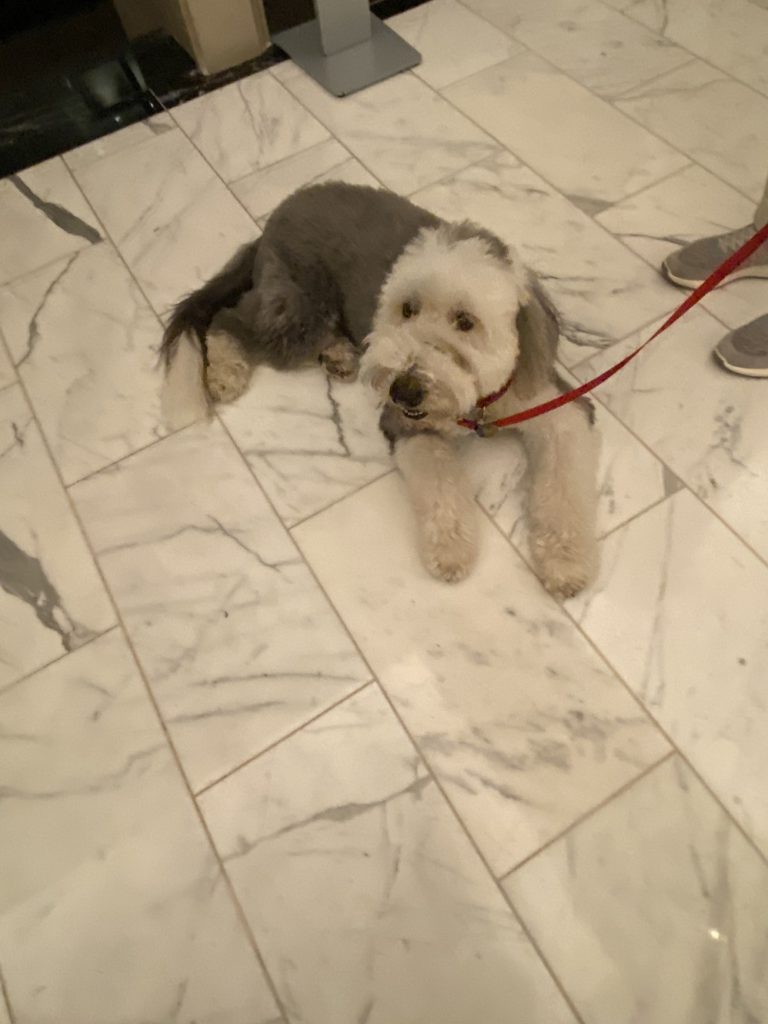 There are suites as well as adjoining rooms to accommodate families and special packages—everything from a room upgrade to packages that include nightly parking (no small thing in New York where parking can cost $50 for just a couple of hours). Cribs are complimentary and you can borrow games, toys, crayons and coloring books, even PlayStation. Download a family activity guide from the hotel website For your pooch, there are treats and even a room service menu for cats and dogs, a pet-walking route, pet placemats, water bowls, bedding and litter boxes. The hotel can arrange pet sitters as well as baby sitters.
The Regency Bar & Grill has a new menu and is the ideal place to cap a day of sightseeing whether you want a steak (easily can feed two) fish, chicken, pasta , pizza or a salad. Fries are first rate as are deserts- to die for triple chocolate cake, among them. Our server told us all kids have to do is ask, whether they want plain pasta, chicken fingers, a small piece of salmon or a burger (the restaurant is known for their burgers, but kids can order smaller sliders from the bar menu which also offers a farm cheese selection, New England oysters, pizza, flatbread, East Coast crabcakes , pigs in a blanket and more.
We dined happily with our partners from the Family Travel Forum, sharing crabcakes, shrimp cocktail, salmon with fresh peas and fava beans, chopped salad, and a strip steak with fries. OF course we couldn't pass up desert. Besides the chocolate cake, we sampled NY style cheese cake and a lemon tart. Yum!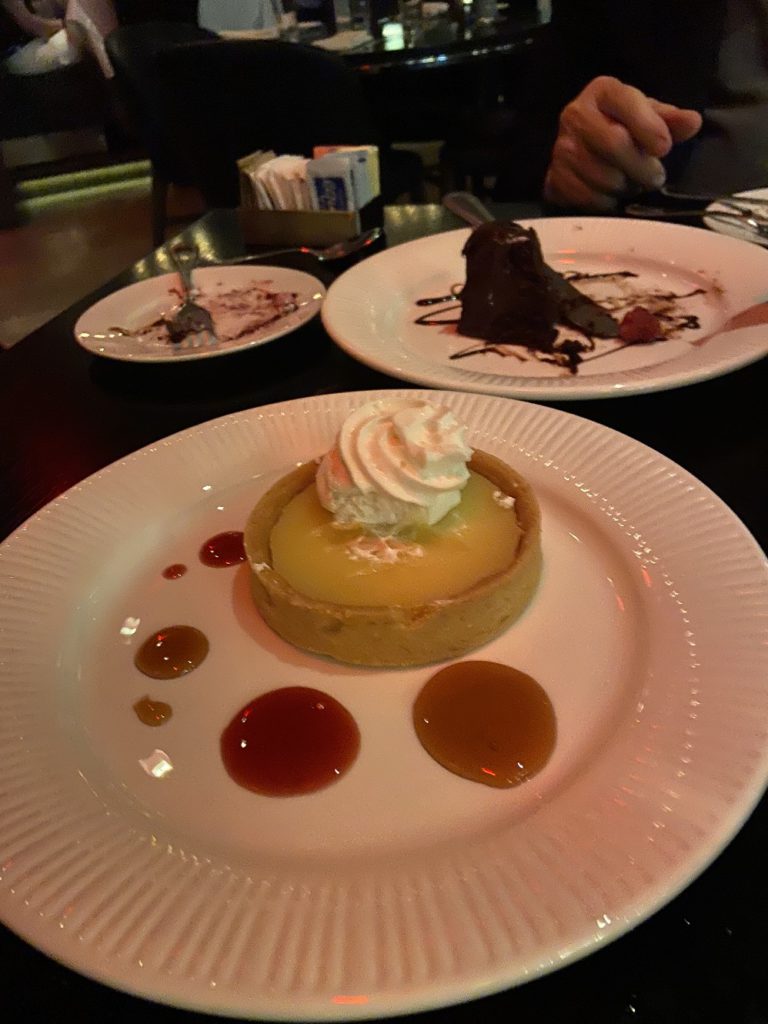 What a treat—as is this hotel.