Frontier Days has been entertaining and educating Americans about Cowboy Culture for more than a century
By Eileen Ogintz
Tribune Content Agency
Great catch! No, we're not at a baseball game. We're watching Jacob Van Horn, 12, expertly "catch" pancakes being flipped to him at the free pancake breakfast that has been a signature event of the Cheyenne Frontier Days Festival for more than a half-century in Cheyenne, Wyoming.
Frontier Days, celebrating its 107th year, attracts a half-million people to see championship bull riding, barrel racing, country music stars, Western art shows, Native American festivities and more. I saw license plates from around the country, including Alaska, California, Iowa, Texas, Arkansas, and Oklahoma.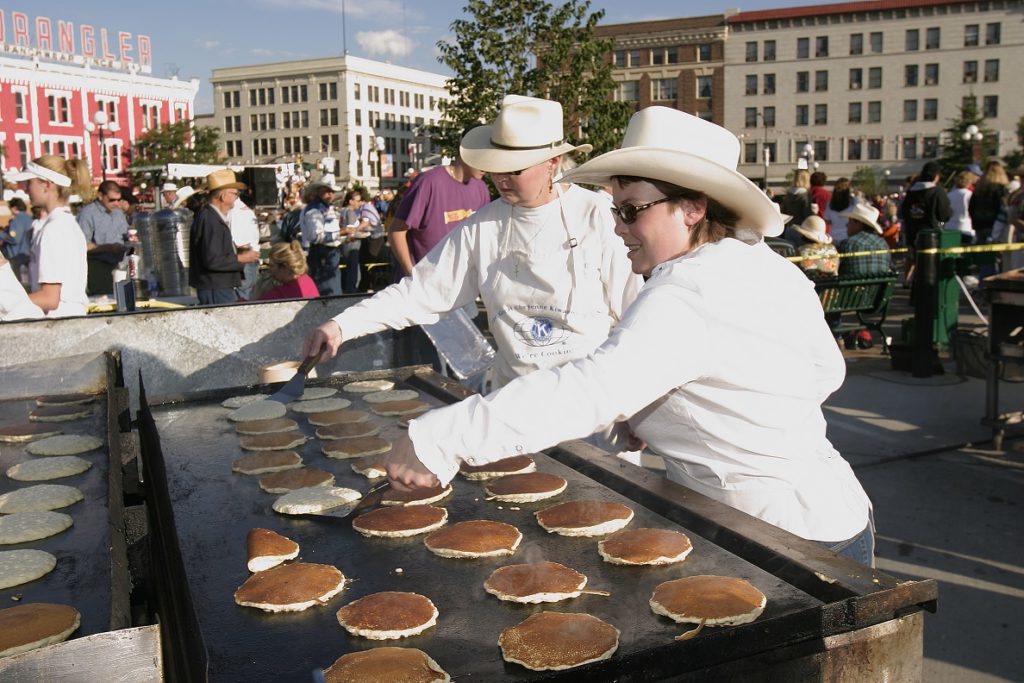 "We want everyone to see how we live in summer," said Jacob. "And it's great to see so many people want to join us." Others have been assigned as flippers, runners, mixers and droppers (those dropping the pancakes on the grill.)
"There is a large sense of community," agreed Rosalie Zubrod, 16, who was also among the many volunteers at the pancake breakfast, held three days during the festival. Some 100,000 pancakes, 9,200 cartons of milk, 520 gallons of coffee. Six hundred and 30 pounds of butter and 475 gallons of syrup would be served.
Zubrod was also among those marching in the Grand Parade, held over four days and including some of the country's top marching bands, horse-drawn vehicles, cars and horses with people in Western period dress. "The parade is the best," said her brother Andrew Zubrod, 13, who lives in Cheyenne and was also volunteering.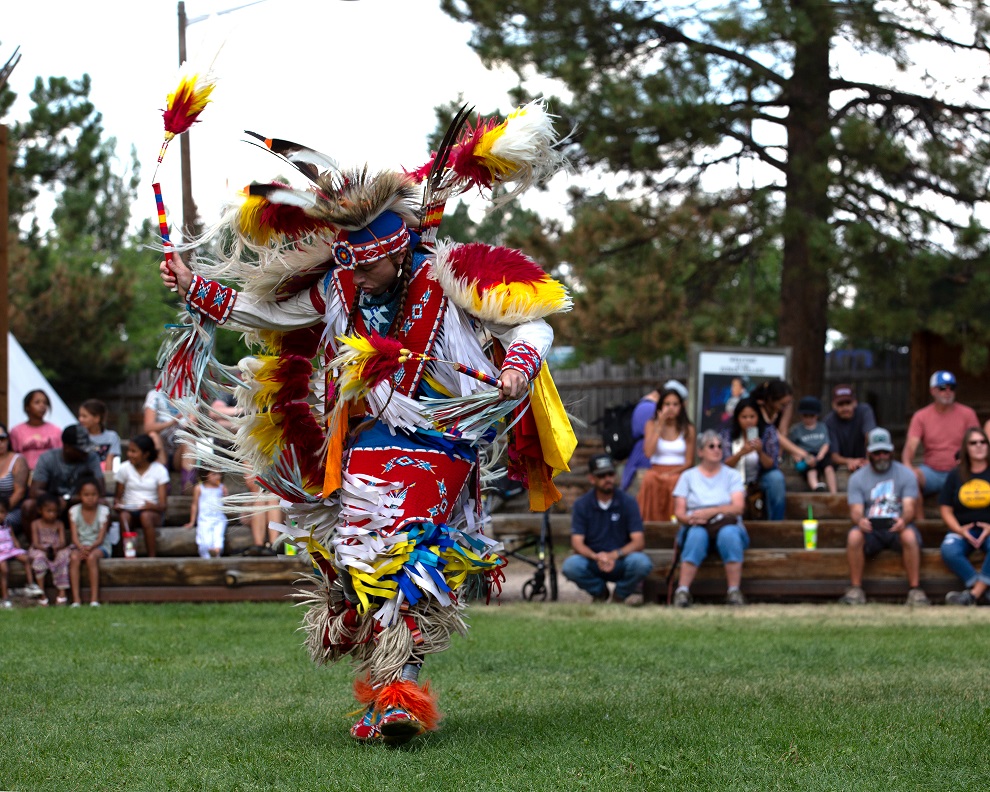 On the Monday morning we were there, out-of-towners and locals began lining up long before the 7 a.m. start. Though the breakfast ends at 9 a.m., all those in line would be served. "It's a tradition for local families," said Lorrell Walter, one of the hundreds of volunteers and a member of the Kiwanis Club that sponsors the "absolutely free" breakfast. "We all come together for the greater good of the community," she said, "scouts, military, local businesses, rodeo clubs."
Walter wants out-of-towners to know that Frontier Days is a lot more than the rodeo, as large (more than 2,000 animals in the competitions and more than a million dollars in prizes) as it is.
There are nightly concerts (the Zach Bryan concert we attended was sold out, the crowd on their feet for much of the evening).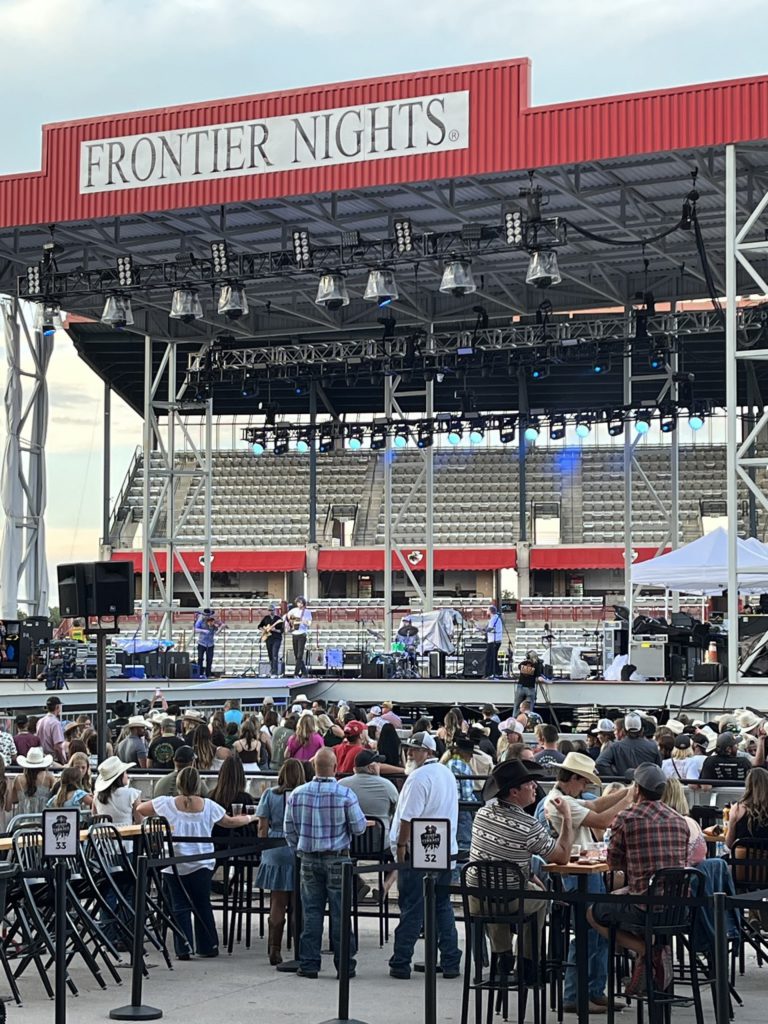 Less than two hours from Denver, Cheyenne is home to 60,000 and a gateway to all Wyoming has to offer (Yellowstone and Grand Teton National Parks, hot springs, Flaming Gorge National Recreation Area and Fossil Butte National Monument, among them). Did you know Wyoming granted women the right to vote and hold office in 1869 — a full 50 years before the rest of the country, earning the moniker the Equality State, and 20 years before it became a state? (Visit The Wyoming Women's History House in Laramie near where Louisa Swain cast that first ballot in 1870 in a general election.)
Cheyenne Frontier Days – this 10-day event is always the last week in July – showcases its long-held traditions at the Old West Museum adjacent to Frontier Park.
Enjoy plenty of free Western music, including at the pancake breakfasts, during the day at The Garden and in the evening, at the Buckin' A Saloon for those 21 and older (got your dancing boots on?)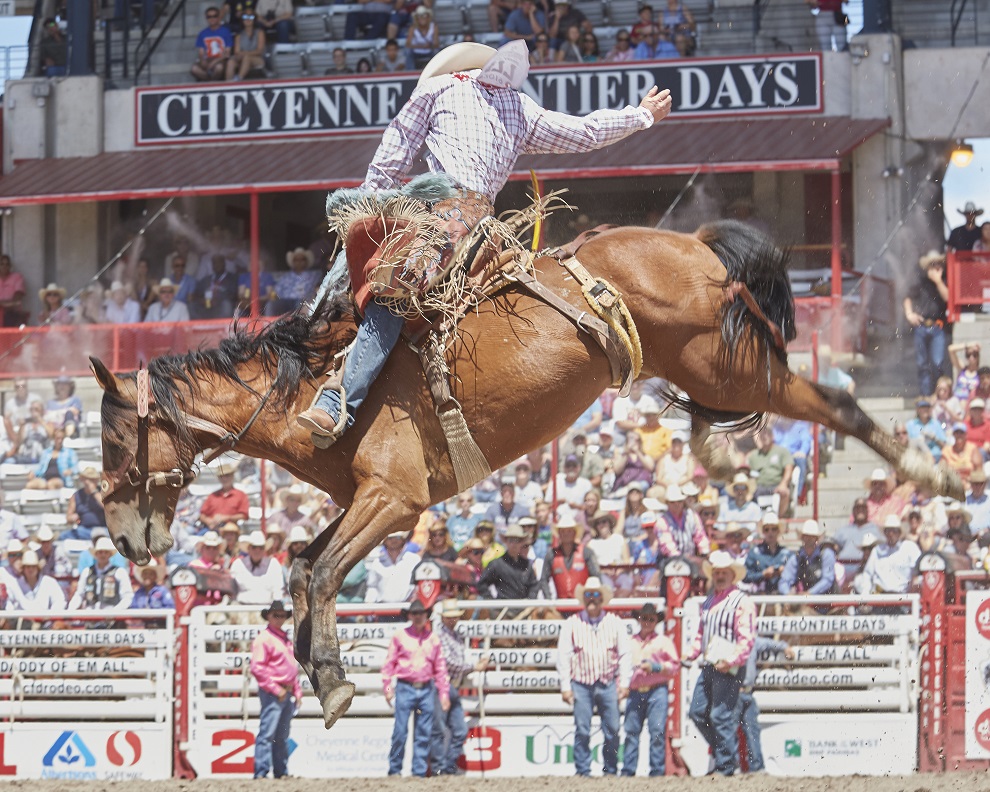 Meet Wyatt Earp, Lillie Langtry, Buffalo Bill Cody, and Wild Bill Hickok in Old Frontier Town while Native Americans showcase their culture with storytelling, a large market of Native American crafts and traditional dances by the Little Sun Drum and Dance Group based on the Wind River Reservation in Wyoming.
Chow down with the Chuckwagon Experience and Cookoff where authentically restored chuckwagons and cast-iron equipment provide a glimpse into life more than a century ago. Crews are given a standard set of ingredients then judged on not only the wide range of foods produced, but also on wagon, tools and campsite.
"The people who come make it fun for us," said Tammy Fleischacker of Cheyenne Wells, Colorado, who was competing with her husband, Michael Engelbrecht, in their Rockin Vx Chuckwagon. "It's getting children excited about history," she said.
In case you are wondering, the first record of a chuckwagon was in 1866 and it was pulled by 10 oxen, 27 men, 2,000 cattle and 100 horses who traveled 600 miles from Fort Belknap in Texas to Fort Sumner in New Mexico to supply the military, Native Americans and settlers.
The heat in Cheyenne (over 90 degrees) didn't deter anyone from having fun or showing off their cowboy boots in every hue. There were pony rides, a petting zoo and the chance for kids to race rubber duckies. The Carnival Midway, open from mid-morning until midnight, features a Ferris wheel, all kinds of rides, games and eats. (Funnel cakes, barbecue, corn dogs, buffalo and bison burgers, perhaps?)
This is the place to shop for Western gear – boots, dresses, bandanas, hats, art … even buffalo coats and period dress, a lasso or a carved bison. Maybe some beef jerky or hand-crafted soda? I'd never seen so many different cowboy hats – on adults and kids – in one place. I was glad I wore mine!
We stayed nearby at the affordable Little America hotel, which featured everything from a golf course and pool, restaurants to nightly music and $75 cent ice cream cones.
We took a "Behind-the-Chutes" tour to get a behind-the-scenes glimpse at the animals and what goes on at a rodeo and then gasped at the skill of the riders on bulls and broncos and women roping steer.
"We believe the world needs more cowboys," the announcer said. Everyone cheered loudly.
"Are you ready to rodeo?"
(For more Taking the Kids, visit www.takingthekids.com and also follow TakingTheKids on Twitter, Facebook and Instagram where Eileen Ogintz welcomes your questions and comments. The fourth edition of The Kid's Guide to New York City and the third edition of The Kid's Guide to Washington D.C. are the latest in a series of 14 books for kid travelers published by Eileen.)
©2023 Eileen Ogintz. Distributed by Tribune Content Agency, LLC.