By Eileen Ogintz
Tribune Content Agency
Rebecca Dunavant has never been a big camping fan, but that was before COVID-19.
The Denver mom of three active boys aged 12, 8, and 5 and her husband, Chad, figured there was no better time to embark on an epic road trip — nine weeks and 10,000 miles in a gargantuan 30-foot RV they bought to explore the country and visit family — from Denver to Seattle to Ohio and Maine, working remotely.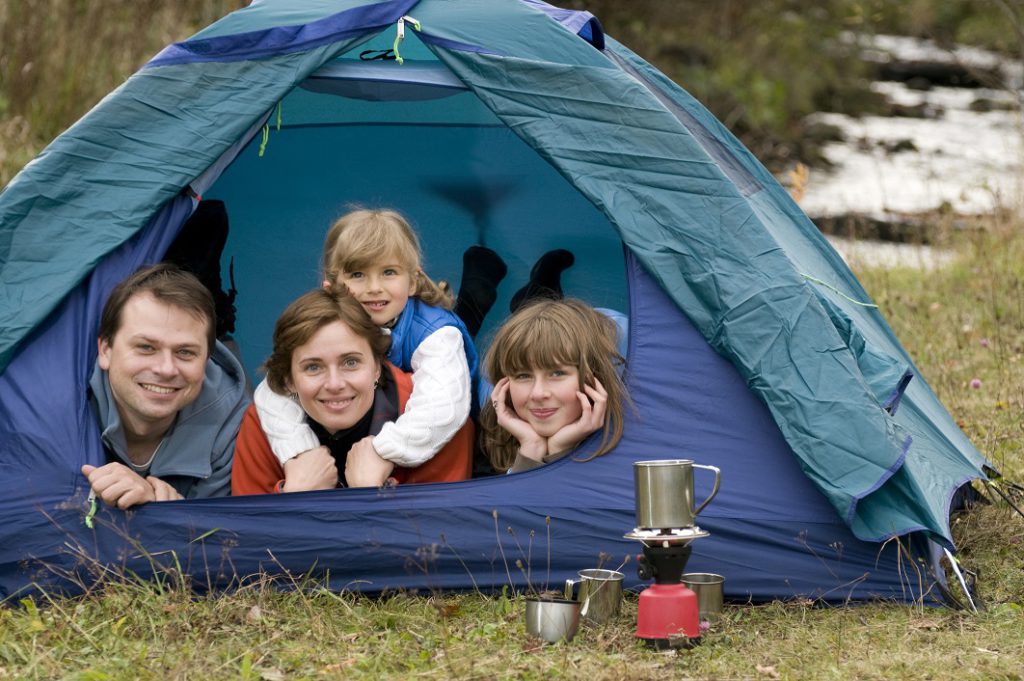 Certainly, Dunavant says to those considering an RV trip for the first time, there was a big learning curve. For one thing, "it's like driving a truck," she said.
And there were plenty of missteps — like the time early in the trip when the floor flooded, they ran into bad weather and endured too-long drives. "It's 75 percent awesome and 25 percent yelling at everyone," she said laughing when I met the family hiking in Glacier National Park.
The boys, she acknowledged, as adorable as they are, "can drive me nuts." But now looking back, Dunavant says, "It was a really great trip and having the RV made the camping delightful … unplugging for the most part, being together and seeing things we wouldn't normally see."
For these reasons, plus the desire to get outside safely with your own bathroom and kitchen, many Americans are turning to RVing. Forty-six million Americans will go RV camping this year, up from 22 million in 2018, reports the RV Industry Association, including a growing number of young families.
The RV rental site Outdoorsy reports rentals are up 300 percent while a third of leisure travelers who have never camped want to try RVing, a Kampgrounds of America (KOA) Covid-19 survey reported.
Now, with more than half of the country's children starting school remotely and parents continuing to work from home, families are looking to take RV trips this fall — a time traditionally when seniors and empty-nesters took to the road. The Dunavants, for their part, are considering a fall trip, perhaps to Yellowstone.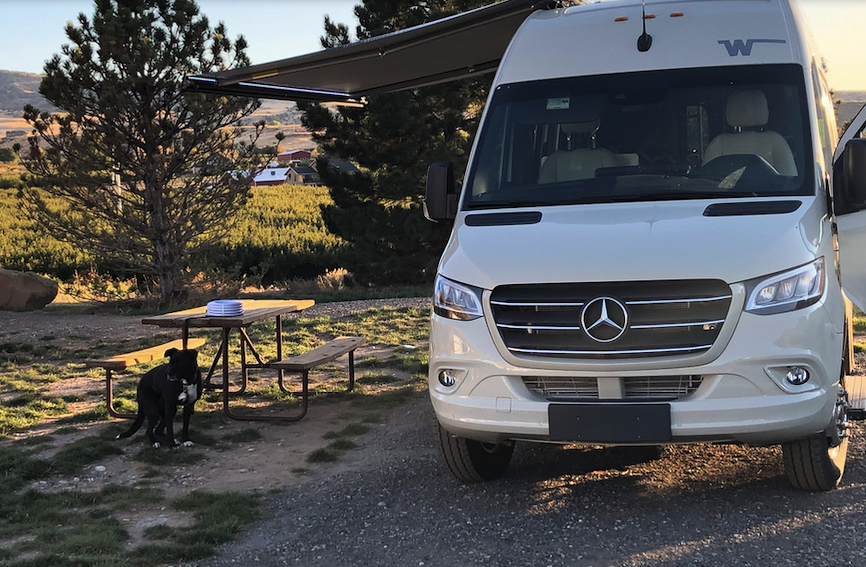 RVshare, the first and largest peer-to-peer RV rental marketplace, predicts high demand for RVs through the fall as a result. Three out of four surveyed (74 percent) said they want to avoid public restrooms and 62 percent want to avoid restaurants when traveling, while more than half said they even would consider renting an RV to spend time close to their family while social distancing.
We met many first-time RVers on our 2,800-mile road trip through four western states earlier this summer and on an RV trip last fall. One of the families drove their rental RV from the East Coast to Montana and parked it for a week while they stayed at Flathead Lake Ranch with friends.
The kids we met certainly were fans. "Almost every night we would eat s'mores with peanut butter cups as the chocolate part!," said Nate Dunavant, 12.
"We saw tons of animals. One night an elk and bison came into our camp in Yellowstone," said Branden Greathouse, 10, RVing for the first time with his family from Northern California to Yellowstone. "And every chance we could, we got to jump on our bikes, because we could bring them along."
Scooters, too, said Cam Feirabend, 13, who is from Minnesota and every summer takes a long trip with his family pulling their 23-foot trailer.
"The best part is being outdoors with no responsibilities," said Pearl Olson, 12, from Wyoming. That's the best treat, she added – better than homemade pie or ice cream.
"And you are surrounded by nature!" said Ella Wilson, 12, a Coloradan.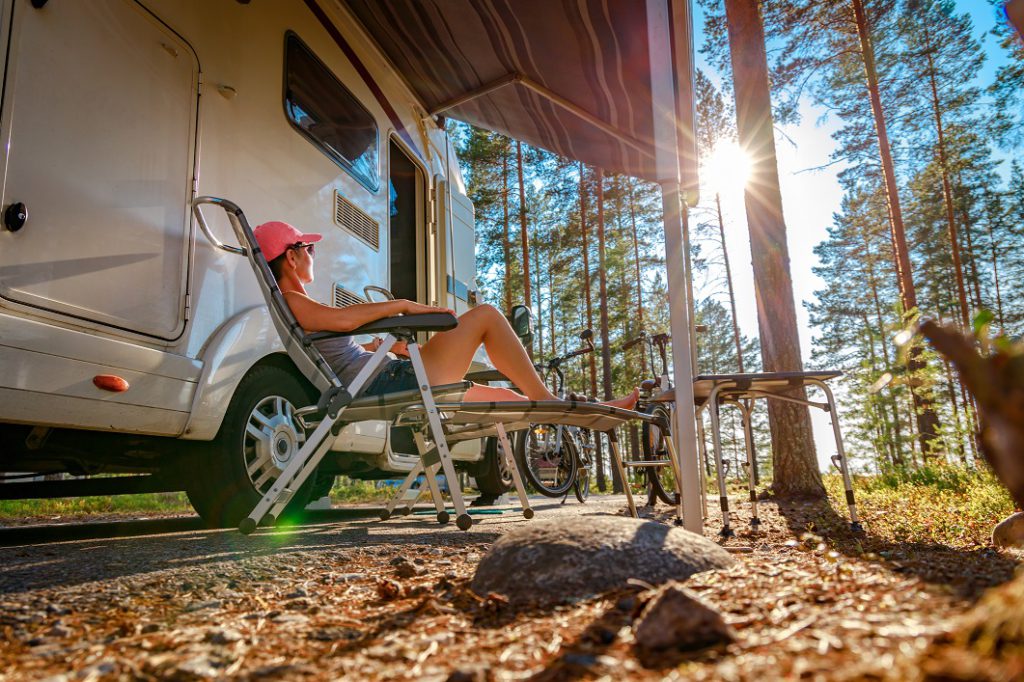 Another plus: Bringing your pet. " We take our cat with us," said Brittaney Clay, from Little Rock, whose family are fans of KOA campgrounds. "She loves riding on the motorhome dash. You should see the looks we get from other cars!"
Some RVing kids point out that fall is a great time for a trip because it is cooler and pesky bugs are gone. "It's pretty in the fall," with leaves changing color, added Maggie Wilson, 12, who also lives in Northern Colorado where the foliage is spectacular.
If you are thinking about an RV trip this year, RVers and those in the travel industry suggest, make reservations. As with so many more RVers, it can be harder to get an RV reservation than one in a hotel.
Make sure you know how everything works — our first night out it was literally freezing and we couldn't get the heat to turn on. (A good resource is the KOA blog with camping and RVing hacks.) Most important, experienced RVers suggest, be mindful of the tight space (half-size fridge) when packing food and gear. "Remember there will be grocery stores where you are going!" said Luke Feirabend, a teacher from Minnesota. Speaking of food, families say, opt for what's easy. "Spaghetti is always my favorite," said Olivia, 10, from Nevada, who camps with her extended family in their campers near Grand Teton National Park every summer.
For those who just want to enjoy the outdoors without driving, Outdoorsy may be able to deliver an RV — and hook it up — to a campground for you (for a fee). Blacksford is a new recreational vehicle rental business offering fully-stocked Mercedes-Benz Sprinter overland adventure vehicles from Winnebago with an all-inclusive pricing model that includes unlimited miles, no generator fees, bedding, bath, and kitchen supplies, free Wi-Fi, a free annual pass to national parks, and 24-hour roadside assistance now available at airports in Las Vegas and Bozeman, Montana, starting at $199. (The company also connects travelers with vetted campsites, guides, and other attractions.)
The Dunavants, for their part, decided it made more economic sense to buy an RV for such a long trip. Originally, they thought they would sell it when they got home. But now, says Rebecca Dunavant, "We're in no hurry."
© 2020 EILEEN OGINTZ