By Eileen Ogintz
Tribune Content Agency
Forget spontaneous romantic dinners. Ditto for any big adventures. When you're traveling with babies and toddlers, expect the unexpected.
"Definitely there are a lot more logistics with little kids," said Rachel Mastanduno, a Salt Lake City teacher and mom of a 3-year-old son Max and 5-month-old daughter Frankie.
"Everything was within the limits of what Max could do," she explained, adding that the baby was happy (or sleeping) being carried by Dad on hikes. And everything took longer.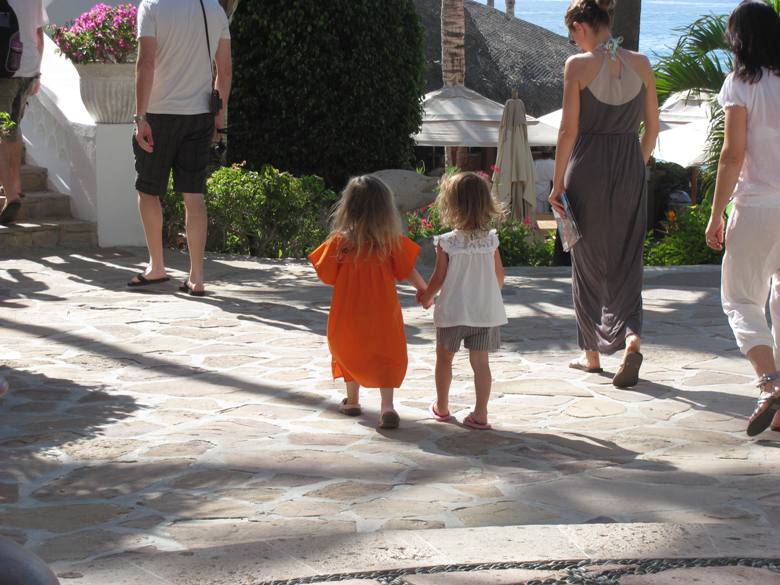 The Mastandunos just returned from the longest road trip they've done since Max was born, she said — to Port Angeles, Washington, and back, which included a marathon 12.5-hour drive getting there. "We did things that pushed Max — like two mile hikes, but not too much and that meant he had a lot of fun and we had a lot of fun," she said, noting that the mini adventures — skipping rocks, tide pooling while seeing the ocean for the first time, hiking through a rain forest proved tremendous confidence boosters for her little boy.
"If you push the kids too much," she added, "No one has fun."
Having realistic expectations is key when traveling with young children, said Dr. Jennifer Trachtenberg, a pediatrician and spokesman for the American Academy of Pediatrics, and assistant professor of pediatrics at the Icahn School of Medicine at Mount Sinai in NYC. "Let go of expectations of what a family vacation should look like," she said, building in a lot of extra time for everything.
"Remember children may have difficulties and meltdowns more often in new surroundings or a change in routines," said Dr. Trachtenberg. That's especially true if you have a special needs child (as does Dr. Trachtenberg). "Be patient," she said, and bring comfort objects, as well as any specialty equipment."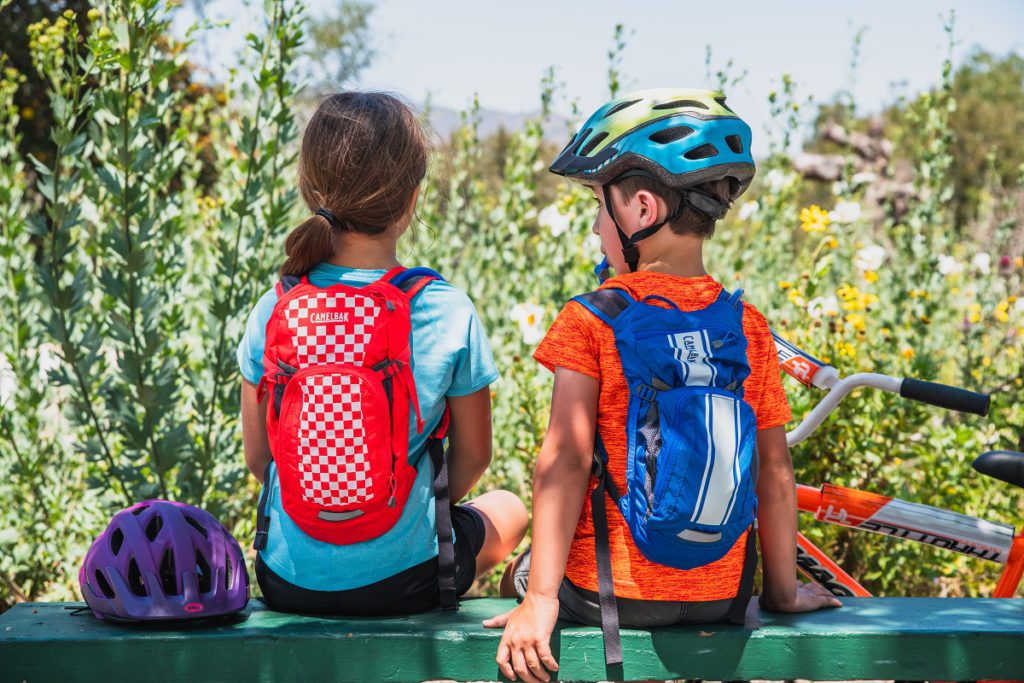 Coloradan Lindsey Scot Ernst says she takes her 3-year-old daughter's favorite activity-of-the-moment and makes it portable for the road. "Right now she loves cutting shapes, so I bring kid-safe scissors and paper and she goes to town. We have a little vacuum we use to clean up."
The Mastandunos opted to travel with good friends who have children the same age — the two boys attend day care together and the families often spend weekends together. "We worked as a village," she said, noting they planned activities around the kids' nap schedules and spent every other day around their Airbnb, going to a local playground or tide pool. That way, she said, everyone enjoyed their treks to Olympic National Park more.
Not only did that mean the boys could entertain each other, Rachel Mastanduno said, but each set of parents was able to go out worry free to celebrate a birthday or an anniversary. The boys, she said, were also delighted to trade toys and books, even entertaining each other when they went to bed as they were sharing a room.
It's important to make sure you have a similar vacation style to those you are traveling with. No one will be happy if you are staying in a Minnesota cabin and they like five-star hotels (yes, that was my family too.)
Travel with extended family or friends works best when everyone is on the same page about budget (who is paying for what?), is respectful (don't offer a treat or screen-time without checking in with the other parents!), and parenting (don't discipline anyone else's child!).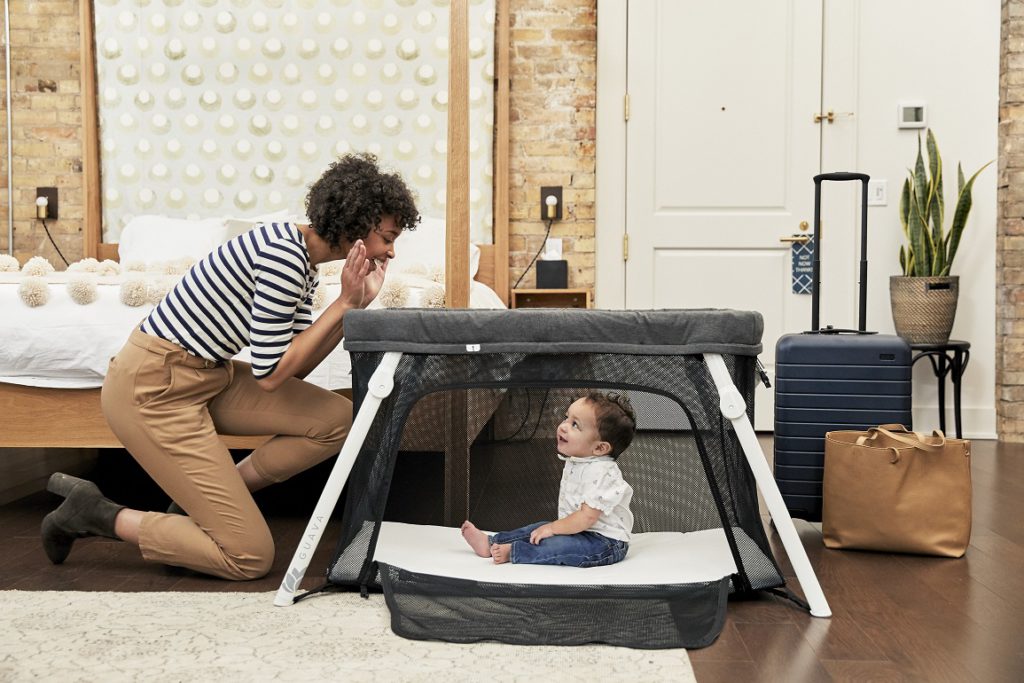 That said, if it is a special occasion (say the grandparents' 40th anniversary or a special birthday) certainly be ready and willing to compromise — just make sure the suggested locale is kid-friendly and not a far-flung destination.
"It is wise to steer clear of very remote or exotic locations with young children," said Dr. Trachtenberg. Consider how long it would take you to reach first-rate medical care, should you need it.
Always carry a list of any medications your children are taking, she added, and know in advance where you can find a local pediatrician or urgent care center for kids and in a severe emergency, a children's hospital. "Inevitably kids get sick on vacation or during travel," Dr. Trachtenberg said.
Whether you are heading to a theme park, a new city or a national park, take a deep breath and remind yourselves to take your cues from the kids. If they are tired, hot (especially this summer), it's time to quit or at least take a break. Take a lot of breaks when you are driving, and go picnicking rather than going to a restaurant for lunch so the toddlers can run off some energy.
I felt sorry for the Philadelphia couple I met at Walt Disney World whose toddler was happiest running around in circles in the air-conditioned hotel lobby. "Not what I expected," said the mom. "So much money spent," said the dad.
The airline delays we are facing this summer can make traveling with young kids even more frustrating, disrupting their sleep and meal schedules. Despite gas prices, at least on road trips, you can control your schedule, make stops as you need and if you are lucky, like the Mastandunos, your kids will sleep in their car seats. That was one reason they left for their 12-hour drive at 4:15 a.m., having packed the car the night before. The kids slept for the first half of the drive.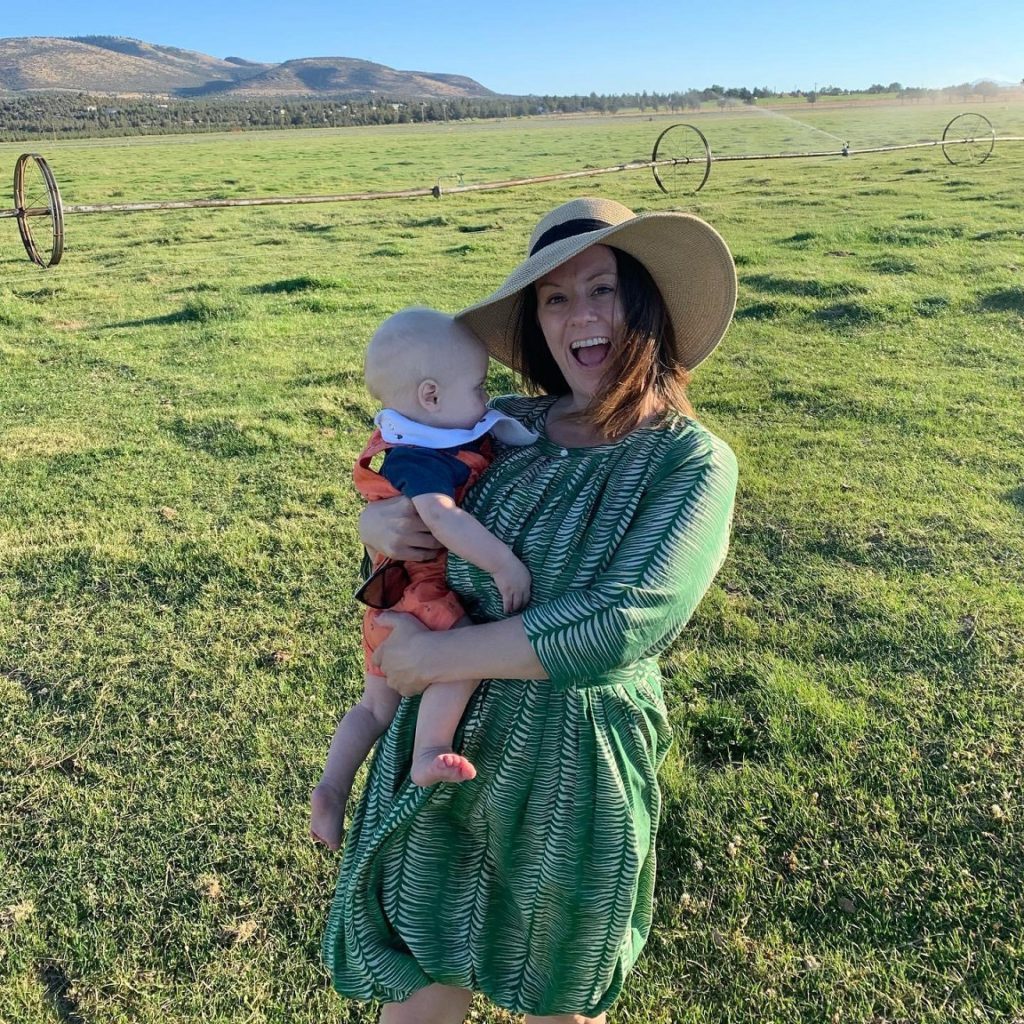 Meghan and Jonathan Boydston, road tripping with their 7-month-old son Dominic from Denver to Oregon, were delighted to discover that he loved looking at himself in the mirror they rigged up as they drove, along with supplying plenty of his favorite toys. Meghan Boydston added the Guava Lotus Travel Crib (currently on sale for $229.95) because it is lightweight, folds into a backpack, and is sturdy with a waterproof mattress, as well as plenty of room (designed for kids up to three).
Consider a small CamelBak hydration backpack with a reservoir for water and room for snacks. suggested Scot Ernst. "No spilling or tossing out water bottles."
Treats really help when the whining starts. In our family, that used to be Tootsie-Roll pops. Rachel Mastanduno said her son's favorite is fruit snacks.
"Absolutely we will do it again," she said. "It was a lot scarier with the first kid."
(For more Taking the Kids, visit www.takingthekids.com and also follow TakingTheKids on Twitter, Facebook and Instagram where Eileen Ogintz welcomes your questions and comments. The Kid's Guide to Philadelphia and The Kid's Guide to Camping are the latest in a series of 14 books for kid travelers published by Eileen.)
©2022 Eileen Ogintz. Distributed by Tribune Content Agency, LLC.