By Eileen Ogintz
Tribune Content Agency
Ready to blast off?
Very few of us can afford to be space tourists. But we've got more opportunities than ever to explore from Earth and to see what's ahead for future space tourists.
According to a survey by ValuePenguin last year, of more than 2,000 Americans surveyed almost half want to travel to space, but only 19 percent would be willing to spend more than $100,000 to do so. The majority believe space travel should be available to all.
Until that day comes, there are more places than ever— from museums to Walt Disney World to places to watch a rocket launch – where immersive exhibits can't help but spur kids' interest in space. Did you know the astronauts' footprints are still on the moon— and likely will remain there for at least a million years?
Take a journey through space at the Kennedy Space Center Visitor Complex located about 45 minutes from Orlando. Gateway: The Deep Space Launch Complex when it opens this year will enable visitors to explore the future of space travel and through immersive exhibits, atmospheric effects and more, experience what it is like to travel through space. The Kennedy Space Center is also a perfect place to see a rocket launch. Check the schedule and try to time your visit around a launch.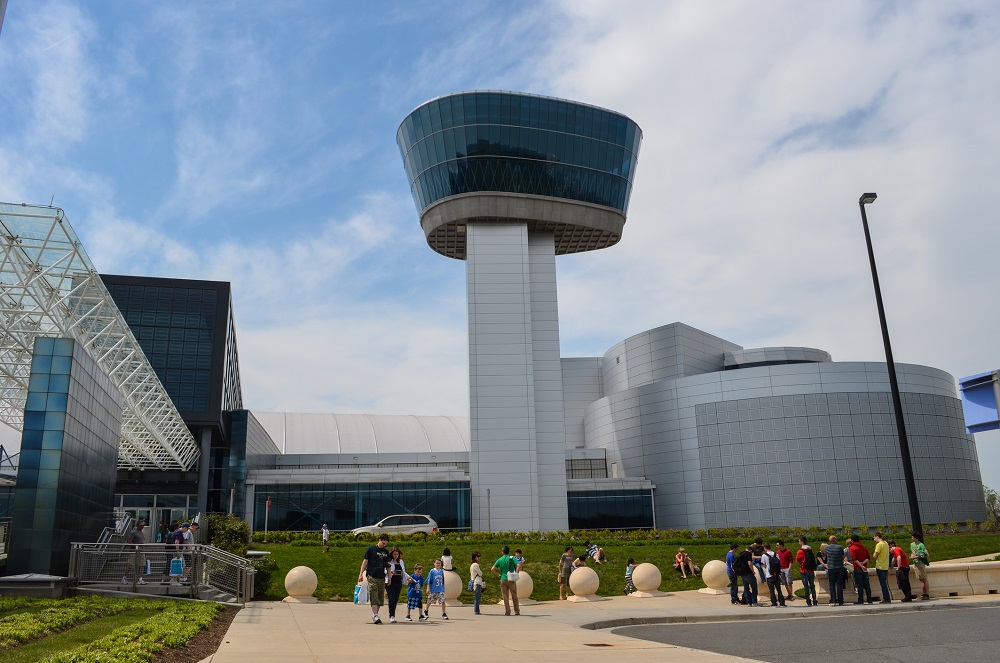 Spaceport America, the world's first purpose-built commercial spaceport, is one of New Mexico's many space-oriented attractions, including the International UFO Museum in Roswell and the Roswell Spacewalk, an art installation where guests are transported through space. Roswell became famous, and a must-see for believers in UFOS, after the 1947 "Roswell Incident" when it was believed a UFO crashed nearby.
In Washington, D.C., the popular National Air and Space Museum will be closed for renovation until fall. The $200 million gift from Jeff Bezos, founder and executive chair of Amazon, and founder of aerospace and space flight company Blue Origin will support the renovation and new education center at the museum. Meanwhile, visit the Steven F. Udvar-Hazy Center in Virginia where you can challenge yourselves at SpaceFlight Academy, a quiz show, to see if you are "flight ready." The Moving Beyond Earth exhibit places you in orbit!
At Space Center Houston, tour real astronaut training facilities and see exhibits on the future of space travel. The Infinite, a 60-minute VR and AR experience that transports guests to the International Space Station using 3-D film footage to simulate the adventure.
Learn the history of the space race at the Henry Ford Museum in Dearborn, Michigan, at the "Apollo: When We Went To The Moon" exhibit, here until May 8.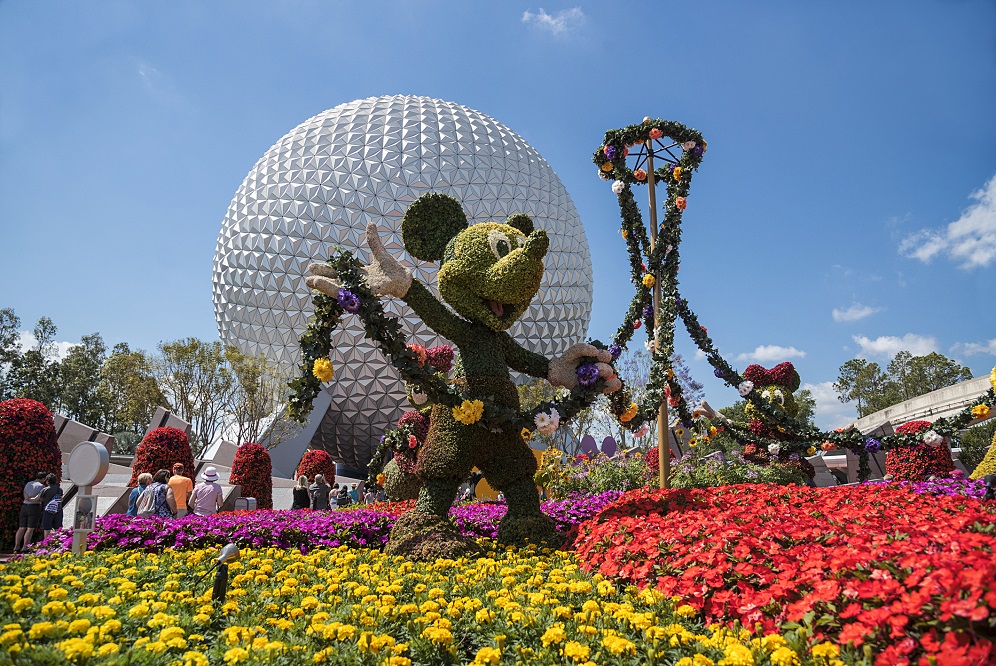 Catch Mars mania as a traveling exhibit visits more than a dozen towns across the U.S. with lifelike models of NASA's Perseverance rover and Ingenuity helicopter with the Roving with Perseverance Exhibit. (See it until May 30 at The Exploratorium in San Francisco and until June 15 at the Intrepid Sea, Air & Space Museum in New York). As big as a car, with its camera "head" rising high, Perseverance's six-wheeled lookalike towers over most visitors, while Ingenuity's double highlights just how small the history-making rotorcraft is.
Board the space elevator, travel 220 miles above Orlando and dine at the Centauri Space Station at Walt Disney World's EPCOT. Virtual views depict Earth's night and day, as well as space tourists cavorting, kids playing and even a dog being walked. Sip Lightyear lemonade or a Stargarita. The kids can chow down on Mission Macaroni or Cosmic Chicken, as they check out the special trading cards with fun facts about food in space.
With the Disney World 50th Anniversary Celebration (#Disneyworld50) in the parks, the much anticipated immersive two-night experience has opened. It enables guests to live their own "Star Wars" adventures aboard Star Wars: Galactic Starcruiser, complete with views of space, galactic cuisine, and a musical appearance by a galactic superstar.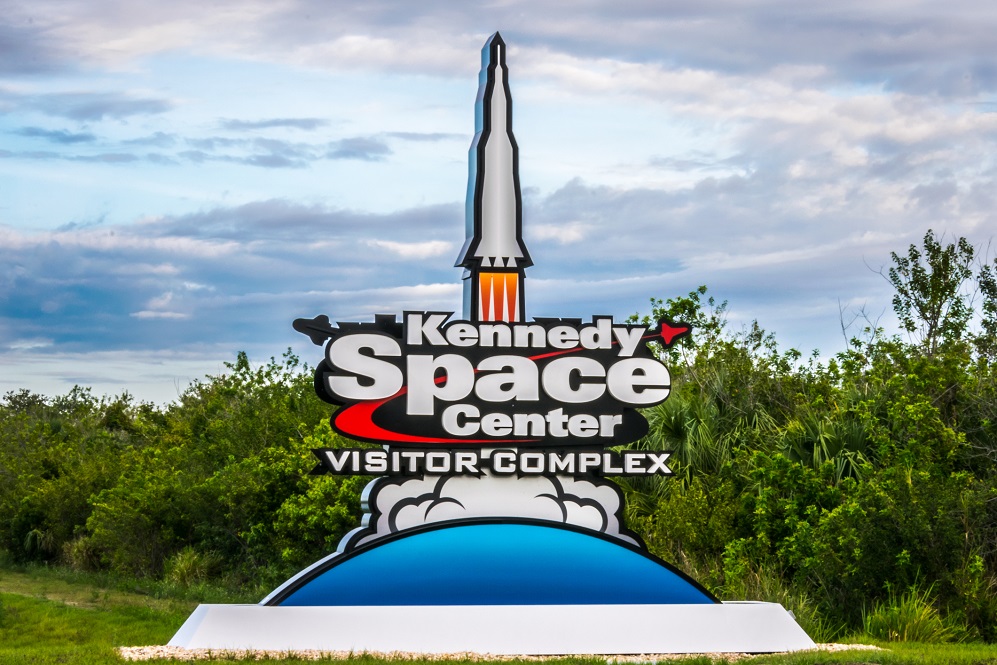 Think multicolored smoking drinks at dinner and blue milk at breakfast as you journey into your own Star Wars adventure. You'll have the power to choose your path. Will you follow the rule of the First Order or join the Resistance in a secret plot? Strike a bargain with a gang of smugglers or sit back, sip a cocktail and watch it all from a safe distance?
(Despite the high-ticket price — $4,809 for two guests sharing a cabin; $5,999 for four guests — there is hardly any availability until mid-July.
The kid-friendly Guardians of the Galaxy: Cosmic Rewind, a Marvel themed first of its kind attraction will debut this summer at EPCOT, complete with the first "other world" showcase pavilion. The "Galaxarium," a planetarium-like exhibition will explore the similarities and mysteries of the formation of Earth's galaxy and Xandar.
The idea is that the Nova Corps have arrived on Earth and want guests to learn more about their advanced technologies.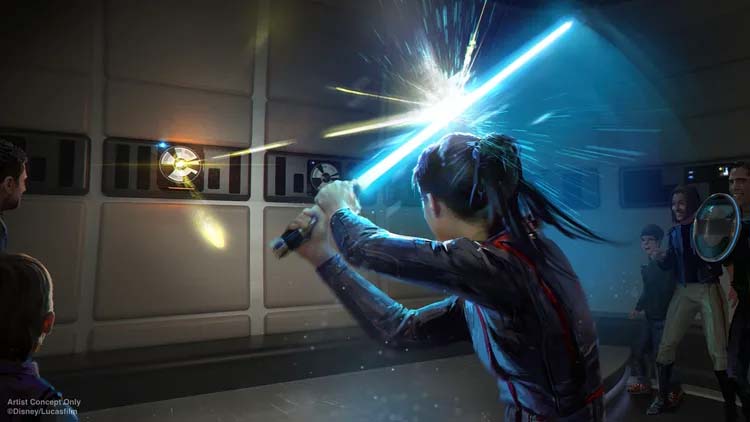 There will be immersive opportunities aboard the new Disney Cruise Line's ship Wish too, when it sets sail this summer for adults as well as kids. Adult fans aboard Disney Wish will love a space-jumping tour of the Star Wars galaxy at the adults-only Star Wars: Hyperspace Lounge, a high-end bar styled as a luxurious yacht-class spaceship.
"When we started this seven years ago, space tourism wasn't even a reality," said Tom Fitzgerald, a Disney Imagineer who helped oversee the EPCOT project. "We're giving guests a taste of future space tourism."
That's not so far-fetched. A Stargarita, please!
(For more Taking the Kids, visit www.takingthekids.com and also follow TakingTheKids on Twitter, Facebook and Instagram where Eileen Ogintz welcomes your questions and comments. The Kid's Guide to Philadelphia, the 13th in the kid's guide series, was published in 2020, with The Kid's Guide to Camping coming in 2021.)
©2022 Eileen Ogintz. Distributed by Tribune Content Agency, LLC.