By Eileen Ogintz
Got your cast iron pan? Your favorite spices?
My husband Andy, who loves to cook, has brought his cast iron skillet and his favorite spatula to our Vacasa vacation rental in Park City Utah.
Vacasa is the leading vacation rental management platform in North America with more than 35,000 vacation homes across more than 400 destinations in North America, Belize, and Costa Rica. Its rentals are found everywhere from snow resorts to Hawaii, national parks to the Florida Keys and Pacific Northwest. There are accessible options, those for golf vacations and those that are beachfront, those particularly good for remote work and those ideal for a wedding or celebration.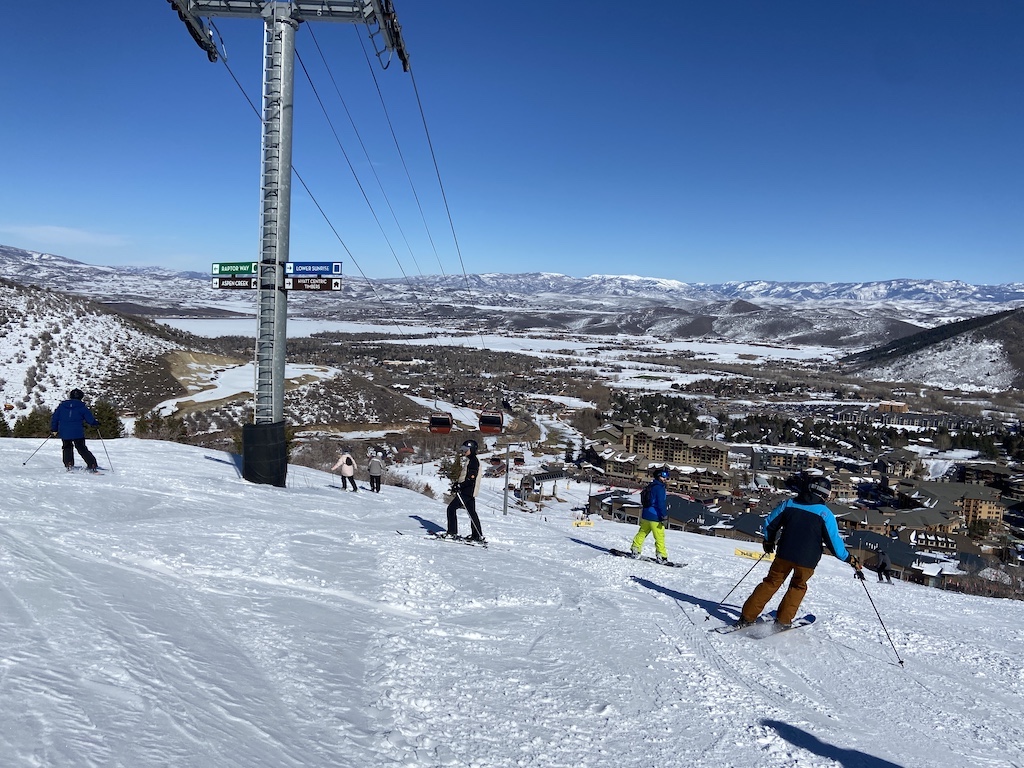 I was impressed with emails that gave us all the keyless codes for everything from the garage to the unit as well as directions to get here. Wi-Fi routers are in individual units—a plus for those who need to work while away from home.
A lot of us are planning to travel this spring, according to Vacasa's 2022 Spring Travel Trends report. More than half of Americans are planning a trip this spring and 37 per cent plan to travel during Spring Break.
We are opting for a vacation rental because it offer a better value and a kitchen, especially important when traveling with young kids and extended family. There is plenty of hang-out space, more TVs, and the ability to relax while mixing our own drinks (for the adults) and dishing up food the kids actually will eat.
No one wants to eat every meal in a restaurant, especially with kids. Families like ours like nothing better than cooking together—and mixing their own cocktails.
Thus the cast iron pan. But as with every vacation rental, there are things I wish I'd known before we came. For example, we only have a "starter pack" of essentials like dishwasher and shower soap. The obliging staff brings us more but had I known, I would have brought from home. And I will next time, just in case.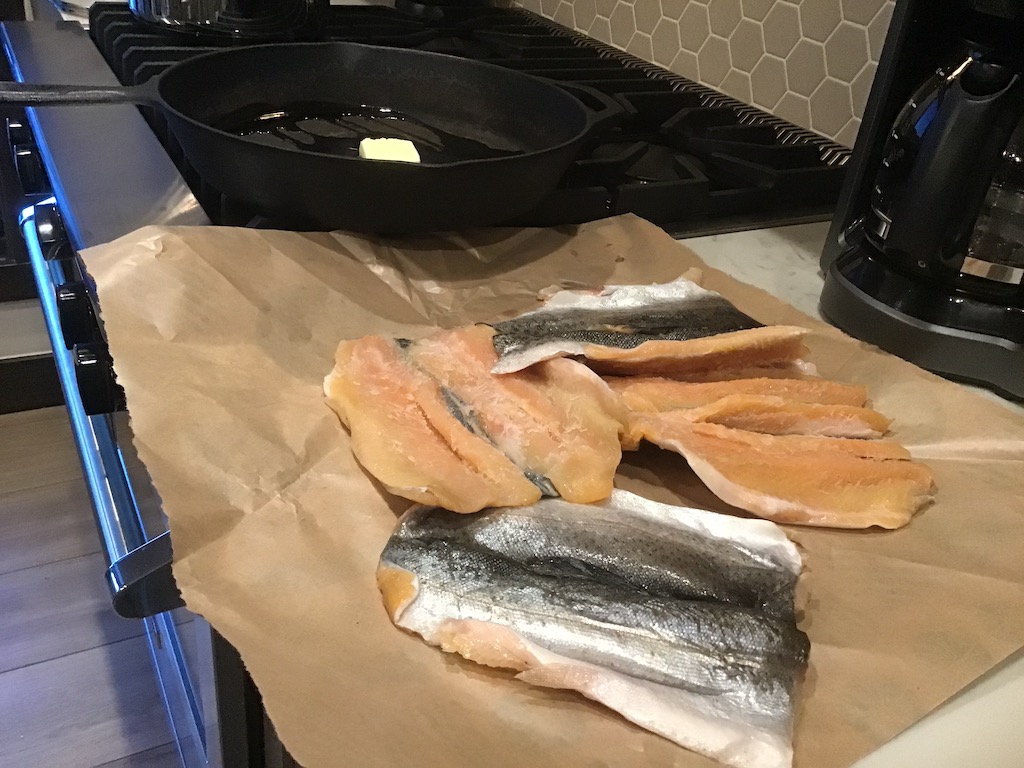 This unit is in a building on the Canyons side of Park City Mountain Resort, which happens to be the largest snow resort in the country, 7,300 acres now owned by Vail Resorts. The two former separate resorts are now connected so that you can ski down to Park City's historic Main Street or to the Canyons Village, from which we take a cabriolet down to the parking lot and a short walk from our unit.
Our unit is beautiful—spacious with comfy beds, nice bathrooms, a big open kitchen and living room area with a gas fireplace.
It would have helped if I'd realized that we could drive ourselves and our gear over to the cabriolet that takes us up to the village and the slopes. What would be an easy walk becomes more difficult in ski boots and carrying skis and snowboards, even more difficult with kids. Now that I know, it will make the rest of our ski week much easier, especially at the end of the day!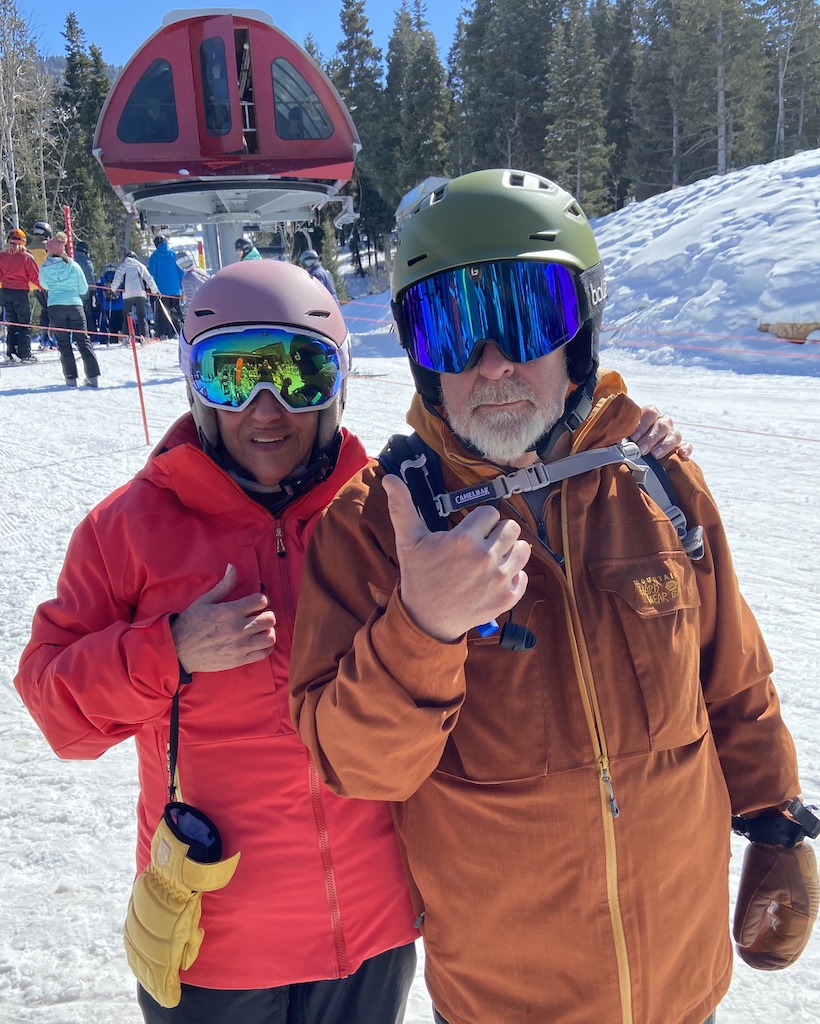 I've also realized that next time we rent a condo, besides the spices we will need, we should add aluminum foil, food storage bags and some inexpensive plastic containers to the shopping list, along with dishwasher soap, laundry detergent, shower soap and shampoo.
Some rentals will have all you need. Others won't. Certainly if you are flying, you won't want to bring your cast iron pan—or your favorite knives. We were driving. My brother-in-law even brought a martini shaker and martini glasses. If you have young kids, you might want to bring some plastic dishes and cups—just in case the unit doesn't have them.
It also would be a good idea to connect either with the owner or local manager to get more specific questions answered. Is the unit accessible? Is it suitable for young kids? Are pets permitted? Is there a playground nearby? Dog Park? Grocery Store?
We've also found it works when meeting up with our kids or extended family to plan menus in advance. Who is cooking which meals? Who is getting groceries? Every family has a different way to organize. Just figure out a system that works for you…And enjoy!