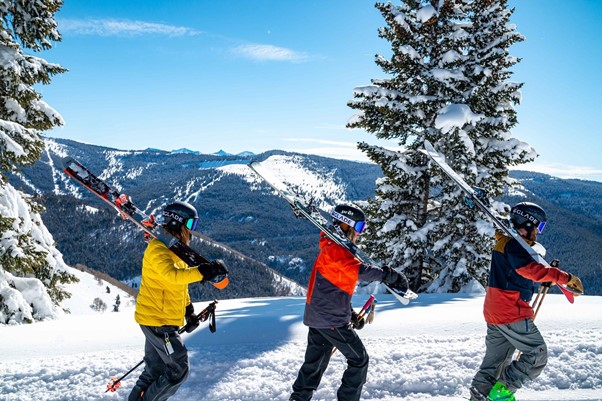 We have all planned a world tour at some point in life to satisfy our wanderlust, whether or not we were able to execute is altogether a different story. For those of you have an experience traveling solo within or outside the country would know the challenges and the perks of such trips. You could just pack a bag and hit the road, but when it comes to traveling with kids the stakes are higher and there is a whole lot of planning involved because the last thing you want is for your whole family to remember the trip as a nightmare. Speaking of the perfect trips, nothing beats a good ski trip, it involves adventure, fun and it gives you a chance to connect with your family and mentor them.
There are always some things that one ends up being overlooking and this is why we recommend that you get a good tour operator on board when you are skiing with your children. Alpine Elements is one of the best UK based ski operators where not only can you enjoy all the above activities but they also help you plan the perfect ski trip with you and your family.
So, if it's your first time visiting a ski resort to enjoy some scenic views with your family or you are a pro skier with professional skiing gear yourself, you may want to read these 10 pro tips to make the most of your trip.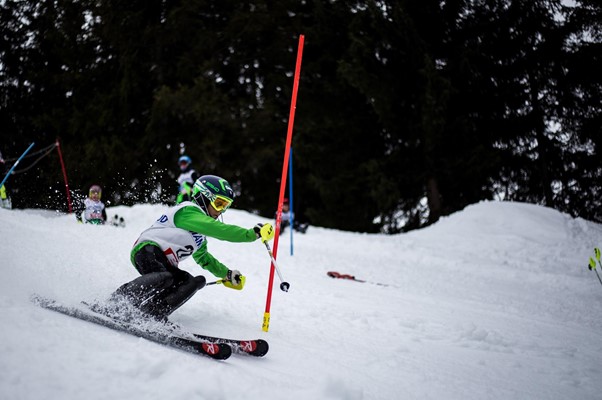 Choose your destination wisely
First thing is first, you need to choose a destination that's suitable for everybody. You need to make sure that everyone in your family enjoys the experience so you need to look at it from their perspective too. While choosing your ski resort you need to see if the destination where you are going has slopes to match your kids' skiing skills. If they are beginners at the level then you would need a safe spot without too many people around to make sure they can practice safely without full grown skiers crashing into them and endangering them.
Confirm for Equipment
Secondly, you are going to need to confirm if the resort has adequate skiing equipment available for rent. It's better to choose a resort that has the most equipment because that means you won't have to invest in the expensive equipment yourself which frankly is only going to collect dust in your garage until the next year. Besides, kids grow up fast and the equipment is only going to be wasted.
Don't go into the holidays
We all love to enjoy the spirit of holidays but so do the businesses as it's the peak season for them and that's when they receive all the visitors. Holiday season is not the best time to visit such a place unless you are a fan of overcrowded venues and over expensive food and hotel rooms.
Try visiting before or after the holiday season. You may have to make your kids skip school for a few days (which they are totally going to love) but it is totally worth it as not only are you going to save up a lot of money but it would also let you enjoy and appreciate the destination without a bunch of people littering the place all around you.
Furthermore, going in the off-season would enable your kids to get uninterrupted exclusive tutorials by skiing experts who are otherwise catering to tens of other novice students during the peak season.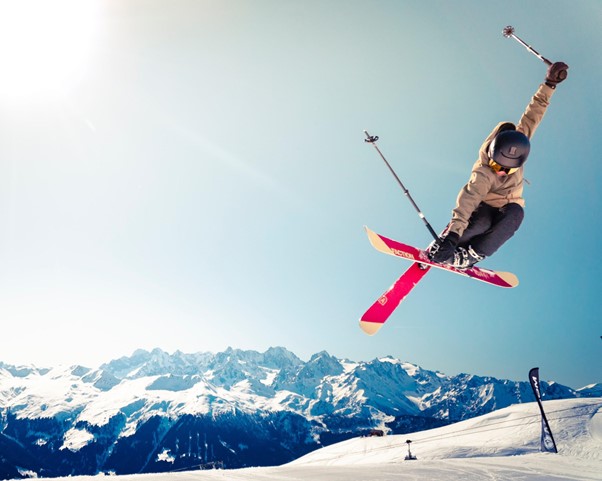 What to pack?
Going on a trip means you are going to take a lot of pictures of yourself and the family. Everyone loves a good picture but that is not what you should pack for, you need to make sure that you pack according to the destination you are going to and the activities you are going to do there. Whichever skiing destination you are going to visit, they are all going to have one thing in common, snow and lots of it. Which also means that temperatures there are going to be below freezing. So, unless you want to risk hypothermia, you need to pack some warm clothes that are also functional at the same time.
Don't burden yourself
Avoid over packing and throwing everything that you like to have at home because if there is one advice any pro traveler would give you then it would be to travel light. Just pack some warm clothes, especially if you are from a warmer part of the country and not used to cold weather. Another thing that you are going to need is a good chopstick as cold winds are going to be really tough on your lips. Finally, get a good camera and you are good to go.
Be prepared for altitude sickness
When you are traveling on high altitudes, you and your kids need to be prepared for altitude sickness. This may not necessarily happen to you but it's always good to be prepared for it if you don't want headaches and nausea to ruin the whole trip.
Carry the appropriate medicines with you and drink lots of water as it can help you avoid it. You also may want to go easy on the food and eat light as overeating can also greatly contribute to the above symptoms.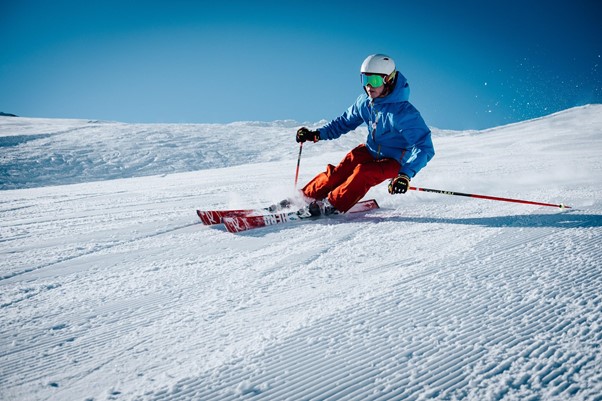 Avoid driving on snowy tracks
Driving within the city is one thing but going on a long journey involves a whole lot of more challenges especially if you have no experience driving in the mountains on the icy roads. For starters, your average tyres are not designed to grip the slippery icy roads, you are going to have to invest in a new set of tyres.
Steer carefully on icy roads
Secondly, driving on such tracks also means that you have to steer really carefully. One false move and you could risk falling into a ditch. Lastly, your vehicle may not be suited for such terrains as the liquids in it could freeze in such extreme weather leaving you with a new challenge of starting up the engine. The best way to get there would be to either hire an experienced driver or use the hotel transport.
Make sure you have a plan B
So, you have reached your destination safe and sound but it turns out that one of your kids is not a fan of skiing now that he or she has experienced it. What now? Well, that's where plan B kicks in. Choose a different activity. Ski resorts are not all about skiing and there are plenty of other activities that you and your kids can enjoy. You could rent a snowmobile, go dog sledding, Ice climbing and much more. Just make sure that the resort you are staying in offers the above activities.
Some other snowy activities
Some of the activities you can enjoy other than skiing are:
· Dog Sledding
· Snowmobiling
· Skating
· Cross-Country Skiing
· Snowshoeing
· Snowcat Rides
· Food and Wine Tours
· Water Parks
The key to a successful skiing trip is good planning, if you have done that, you could avoid a lot of unwanted surprises. Prepare well in advance and you will be all fine.