It's time to review our 51 great summer vacation ideas and plan yours with hope for a more (somewhat) normal summer vacation.
It was welcome news when the Centers for Disease Control updated its travel guidance this spring for vaccinated Americans. And, like all things COVID-19, the travel guidance has continued to evolve.
Vaccinated Americans traveling within the US won't need COVID-19 testing or post-travel self-quarantine as long as they avoid crowds, social distance and in many counties – wear masks indoors or follow more strict local ordinances. Additionally, while vaccinated travelers are being welcomed in several European countries, rules change regularly.
Our kids 12 and older are now eligible for the vaccine; check your state Department of Health to make an appointment. Does this mean if you have younger kids or grandkids, you can't vacation together this summer? Not necessarily, public health experts say — as long as we travel smart. For many, being vaccinated means it's OK to finally visit — and hug — the grandkids.
Travelers with unvaccinated kids may want to avoid flying, cruising (a number of lines are cruising from US ports, the Caribbean, Bermuda and Greece this summer) and stick to road trips. Maybe this is the summer your family will get to try camping or RVing. Whatever your circumstance, with our partners at The Family Travel Forum, we have put together 51 ideas for the best (safe) summer vacations. Let us know where you go!
THE ADIRONDACKS. New York State's largest park lies within a day's drive for much of the Northeast and is one of the region's most spectacular natural attractions. It's the place to unplug, whether you want to kayak, canoe, bike or go birding to catch more than 100 species. (Visit the Wild Center in Tupper Lake, NY to learn more.) In addition to the bustling Olympic village of Lake Placid, there are six million acres of wilderness and dozens of lakes open for recreation. Mountaineers and rock climbers can access even more remote areas. Check out local summer festivals, go fishing or hike into the 46 high peaks. Lake Kora is an original lakefront Adirondack Great Camp situated on 1,000 private acres with a 500-acre lake that is ideal for a socially distanced getaway. Teens will enjoy the proximity to Lake Placid at the High Peaks Resort, where family rooms with mountain views, private balcony and two queen beds start at $369 plus taxes and fees.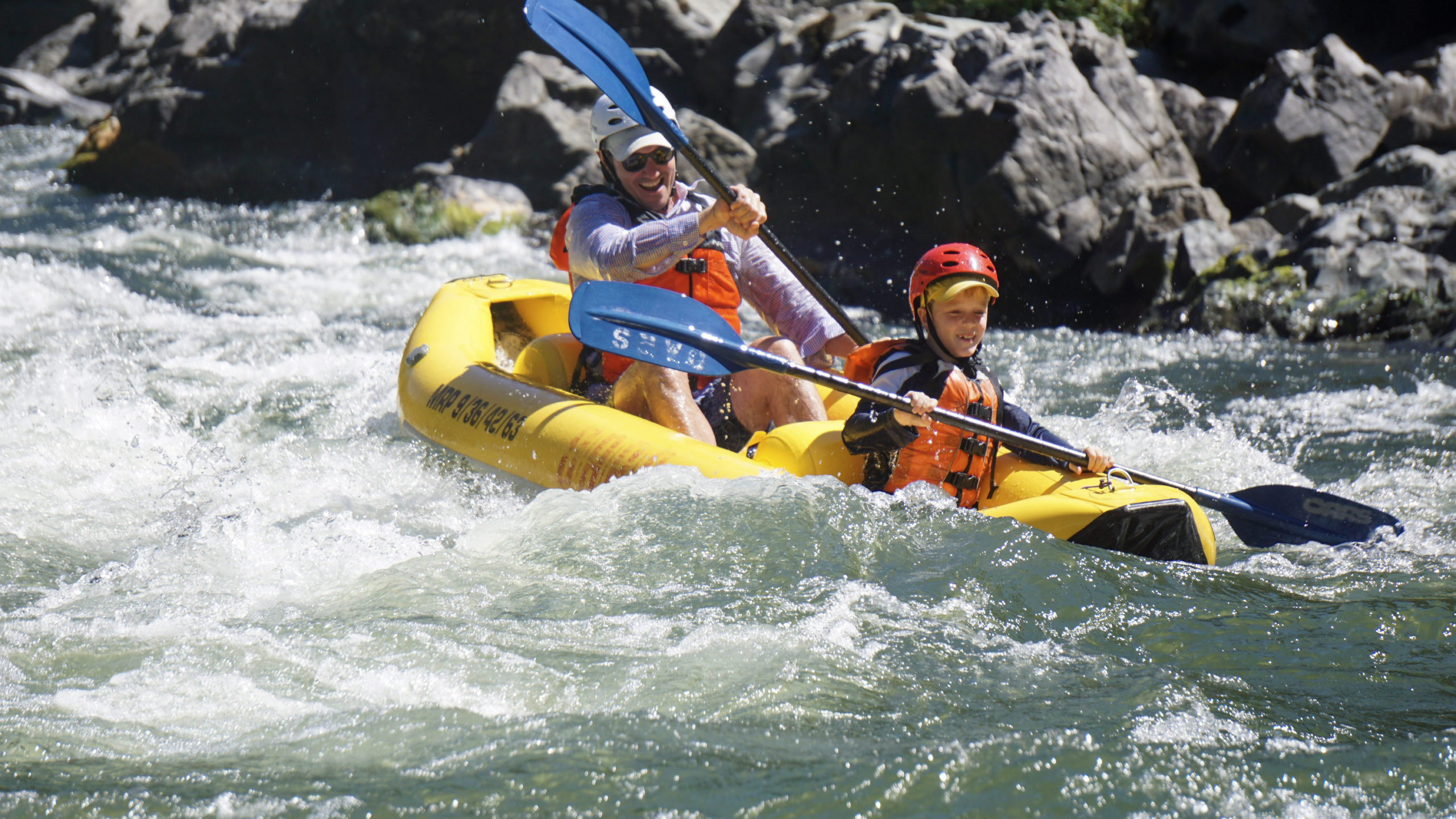 ADVENTURES ON THE RIVER. The legendary outfitter OARS has been sharing the world's great rivers with guests since 1969, contributing more than $5 million in donations and fees toward the preservation of the environment and to various conservation initiatives since the company's inception. After an abbreviated and challenging 2020 season, OARS is looking forward to fun, low-stress whitewater conditions for many of the family-friendly rafting trips they offer in the West. Save big on late summer departures (August and September dates only) on their 5-day Grand Canyon dory trip from Whitmore Wash to Pearce Ferry. This popular Grand Canyon trip is the best way to explore below the rim if you're short on time or looking for a family-friendly adventure. You'll stay at a working ranch, take a scenic helicopter ride to the put-in, and explore the final majestic stretch of the canyon by dory. For 2021, expect many of the same COVID-19 protocols that were put in place last summer to minimize the risk of transmission on the river. For more information on OARS' eco-friendly adventures, visit www.oars.com or call 800/346-6277.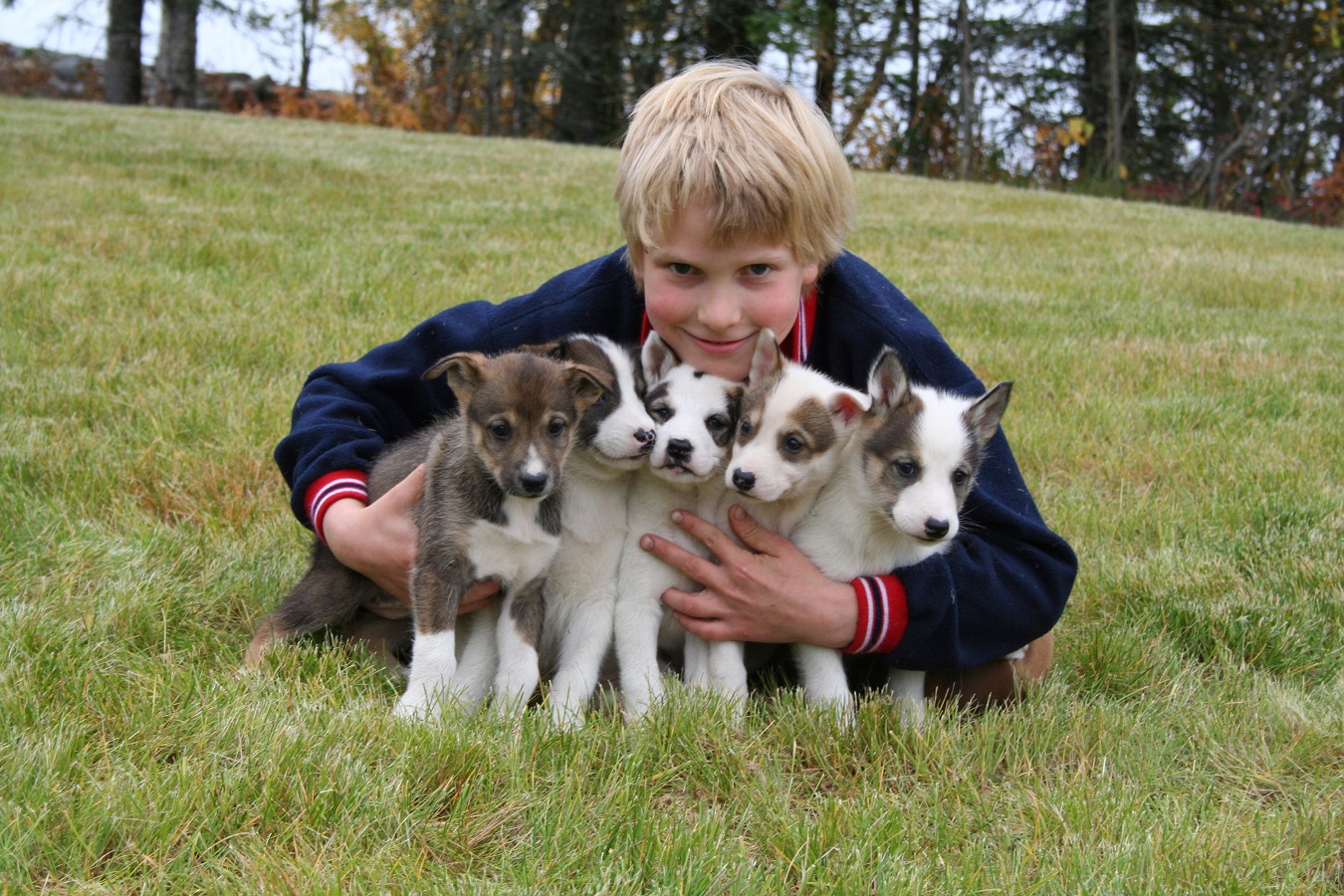 ALASKA TOURING.  This year for the second year in a row, there will be no big ships in Alaska as Transport Canada has banned almost all cruise activities in Canadian waters until next February. Families who don't want to wait until 2022  have the opportunity to see Alaska a different way—and spend more time on land in and around Denali National Park as well as elsewhere. The largest players in the region — Holland America Line and Princess Cruises — have committed to operating their Alaska-based lodges this year.  Adventure Smith Explorations also offers small-ship and other Alaska adventures, including yachts potentially available just for your group. The  summer of 2019, Taking the Kids spent a few magical days kayaking, canoeing and just taking in the views and wildlife  at  the small  (just 18 cabins and 40 guests) at  Kenai Fjords  Glacier Lodge within the national park and accessible only by boat from Seward. And really good news: Denali National Park will allow road trippers to venture farther on their own. Check out one of the state's newest campground sites, K'esugi Ken RV & Tent Campground, where you can pitch your tent in the shadow of North America's largest peak. To find more campgrounds and plan your trip, visit TravelAlaska.com.
ARIZONA.  AZ may be hot in the summer but Scottsdale resorts are famous for their elaborate pools, kid-friendly vibe and, for moms and dads, huge spas, tennis courts and golf. And they're a bargain: rooms at the McCormick Scottsdale overlooking Camelback Lake start from $103 per night. Tucson is home to dude ranches like White Stallion with air-conditioned attractions including the Arizona-Sonora Desert Museum and the new Kasser Family Wing of Latin American Art at the Tucson Museum of Art. Cactus lovers will find Saguaro National Park a must but do go early in the day.
BLACK HISTORY & CULTURE FOR ALL Take the kids to the museums and historic sites around the country that are putting the civil rights struggle in context for 21st century youth. The National Museum of African American History and Culture in Washington, DC may still be closed but you certainly can visit the Martin Luther King Jr. Memorial. Open destinations worth the journey include the African American Museum in Philadelphia, the first built by a major U.S. city to interpret the life and work of African Americans, Plan a weekend around the National Underground Railroad Freedom Center in Cincinnati, the Birmingham Civil Rights Institute or the National Civil Rights Museum at the Lorraine Motel in Memphis.
BRATTLEBORO, VERMONT. Recognized as "one of the best small towns in America," Brattleboro has recorded among the lowest COVID positivity rates at 2.3% and is one of the state's most varied towns. Vermont is famous for its mittens, of course, plus easy-to-access hiking, outdoors recreation and antiquing. Brattleboro stands out for its hipster downtown, artisanal crafts, locally owned boutiques and farm-to-table dining. The equally diverse array of accommodations options suits every budget, from the local KOA, to elegant Airbnb country homes, inns and bed & breakfasts. Take a maple sugaring tour at Robb Family Farm or visit the Grafton Cheese Factory. Search #LoveBrattleboroVT to keep up with the many arts and culture offerings (e.g., Vermont Jazz Center and New England Center for Circus Arts.)
CALLING ALL DINO LOVERS. Grab your sunhat and shades to tour the Fossil Discovery Center in Big Bend National Park, Texas. Meet the amazing Quetzalcoatlus northropi, a pterosaur (flying reptile) with a 35-foot (10 meter) wingspan. We can thank the heat and dry Chihuahua Desert climate for preserving over 1,200 different fossil species covering 130 million years. Many are from the Cretaceous-Paleogene Boundary, laid down 66 million years ago during the extinction event that wiped out the dinosaurs and three-quarters of plant and animal species on Earth. Big Bend is the only national park where they can be seen. Visit Sue and Bucky (a teenage T. Rex) from Chicago's Field Museum, both participating in "Summer of Dinos" exhibits at the Liberty Science Center in New Jersey. Another good bet for dinosaur lovers is the Journeys Museum in Rapid City, one of many sites as you road trip westwards to Yellowstone. Also, look for Dino Safari, a drive-through experience featuring more than 40 full scale, scientifically accurate animatronic dinosaurs, coming to a suburb near you. If you can't experience dinos in person, study the Field Museum's dinosaurs in the virtual SUE Science Saturdays.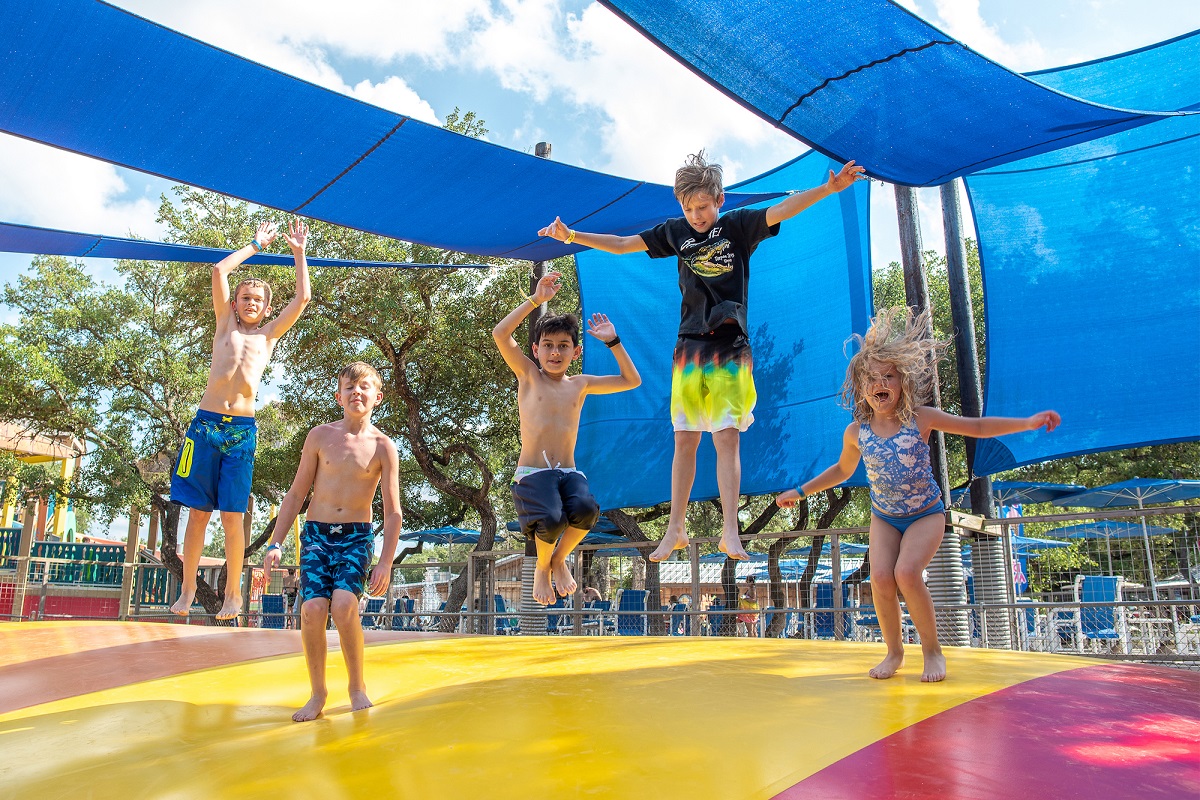 CAMPING AT JELLYSTONE PARKS. So, what if you haven't been camping since Scouts? Record numbers of families are camping, often for the first time, and Yogi-Bear's Jellystone Park Camp-Resorts make it easy. With more than 75 Jellystone Park locations across the US and Canada, you'll find a campground nearby packed with amazing attractions such as pools, water slides and splash grounds like the Jellystone Park Camp-Resort that Family Travel Forum visited. Hike, fish, explore and take advantage of family activities such as jumping pillows, mini golf and foam parties. Beloved characters Yogi Bear, Boo Boo, Cindy Bear and Ranger Smith from Jellystone make an appearance, too. Accommodations ranging from premium cabins and treehouses to deluxe RV sites and traditional tent campsites suit every family. Book now at www.jellystonepark.com, as prime summer dates are already selling out. Plan ahead for popular theme weekends such as Christmas in July, Chocolate Lovers Weekend and Halloween Spooktacular Weekends. Save now with the latest summer promotions; you can always borrow or rent, rather than buy, any gear you might need.
CITY LIGHTS IN THE BRIGHTEST CITY. New York is open and encouraging visitors to help rebuild the city's $60 billion tourism industry. One of the summer's cultural highlights is the outdoors show at the New York Botanical Garden, KUSAMA: Cosmic Nature, showing through Oct. 31, 2021. Immerse yourselves in sculpture and art installations from the famous Japanese artist, Yayoi Kusama, who lived in New York from 1958-1973. Kusama's lifelong obsession with nature, thanks to a childhood spent in the greenhouses and fields of her family's seed nursery, finds full expression at the NYBG. New monumental sculptures Dancing Pumpkin and I Want to Fly to the Universe make their worldwide debut. Watch for the first-ever obliteration greenhouse, Flower Obsession and the Infinity Mirrored Room – Illusion Inside the Heart, a signature Kusama experience. NYBG is in the Bronx and is easily accessible by subway or the Metro-North Railway; purchase timed entry tickets online at NYBG as early as possible. At 250 acres, NYBG is quite large so we recommend going early in the day to allow time to see it all and dine at one of the garden's restaurants. Another NYC monument transformed: Empire State Building is celebrating her 90th birthday with rotating pop-up food carts 80 floors above street level in the Observatory. The Cookie Dealer takes over in August.
COLORADO SPRINGS. When Prof. Katherine Lee Bates visited Pike's Peak, one of Colorado's famous "fourteeners" (14,000-foot peaks) in 1893, she was inspired to write the lyrics for "America the Beautiful." This summer, the Cog Railroad and summit visitors center reopen after extensive renovation. Colorado Springs is also home to Garden of the Gods where you can hike amid huge rock formations, Museum, and the historic Broadmoor Resort which also offers kid-friendly wilderness experiences. The sprawling Garden of the Gods Resort has enough facilities to make a long stay #WFH (remote work or school) vacation a success.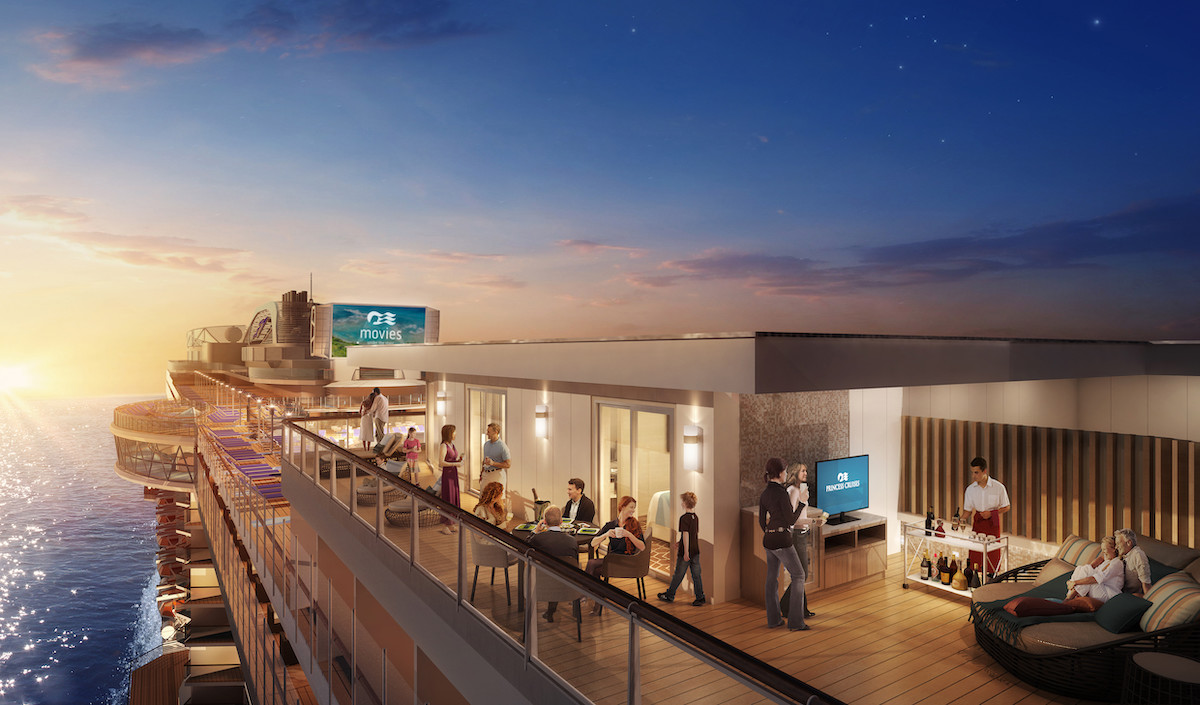 CRUISING. The cruise industry has taken a major step forward with the announcement that some cruises to Alaska will resume in mid-Summer from Seattle, though without any stops in Canada. Based on recent guidance from the U. S. Centers for Disease Control and Prevention ( CDC) and close collaboration with Alaskan officials, Princess Cruises, Holland America Line and Carnival Cruise Line plan to resume guest cruise operations for a partial season in Alaska, each with one ship sailing round-trip, starting in late July. These Alaska cruises are available for guests who have received their final dose of an approved COVID-19 vaccine at least 14 days prior to the beginning of the cruise and have proof of vaccination. Crew vaccinations will be in accordance with CDC guidelines. Guests have continued to book the popular Holland American and Princess land tours. Norwegian Cruise Line also will return to Alaska with 11 week-long voyages from Seattle beginning Aug.7 on the Norwegian Bliss sailing through Oct. 16. Guests will benefit from the second cruise pier in Icy Strait Point, a collaboration with Alaska Native-owned Huna Totem Corporation that initially was scheduled to open last summer. There will be additional shore excursions, including the world's largest ZipRider sip line and the most accessible coastal brown bear viewing platforms in Southeast Alaska.
Princess Cruises will resume operations in Alaska starting July 25 through September 26, with seven-day cruises onboard Majestic Princess, a Medallion Class ship. Its cruises will visit signature ports, glaciers and attractions in Alaska including Glacier Bay National Park, Juneau, Skagway and Ketchikan. Holland America Line will resume its cruise operations to Alaska with seven-day itineraries aboard Nieuw Amsterdam, calling at Juneau, Icy Strait Point, Sitka and Ketchikan, with scenic cruising in Alaska's iconic locales, including Glacier Bay and Stephens Passage. The first cruise for the brand is scheduled to depart July 24, with 11 Saturday departures that will operate through October 2. Royal Caribbean has also announced plans to launch its Alaska season with 7-night cruises – roundtrip from Seattle – on returning favorites Serenade and Ovation of the Seas, beginning July 19 and August 13, respectively.
DISNEY NEWS. Disneyland and California Adventure Park have reopened to all and, at both parks, guests are required to wear face masks on enclosed transportation and in the interior of all rides. As at Walt Disney World, there is limited capacity, fewer shows and no character meet and greets, though additional parades and pop ups have been added. At the Orlando theme parks, guests like the virtual lines for rides and ordering food via a Disney Experience App so that it is ready when you arrive. There are also new attractions — like Micky and Minnie's Runaway Railway in Disney's Hollywood Studies, the first time the world's two most famous mice have been featured in an attraction. The EPCOT Food and Wine Festival runs July 15-Nov. 20 as EPCOT undergoes a multi-year transformation. Disney Cruise Line has announced new itineraries and its much-anticipated new ship Disney Wish that will begin cruises to the Bahamas next summer. Disney Wish is the first to have an AquaMouse water attraction, a revamped Oceaneer's Club, new restaurants, including a Frozen dinner theater and more adults-only options, including a Star Wars Hyperspace Lounge with otherworldly concoctions.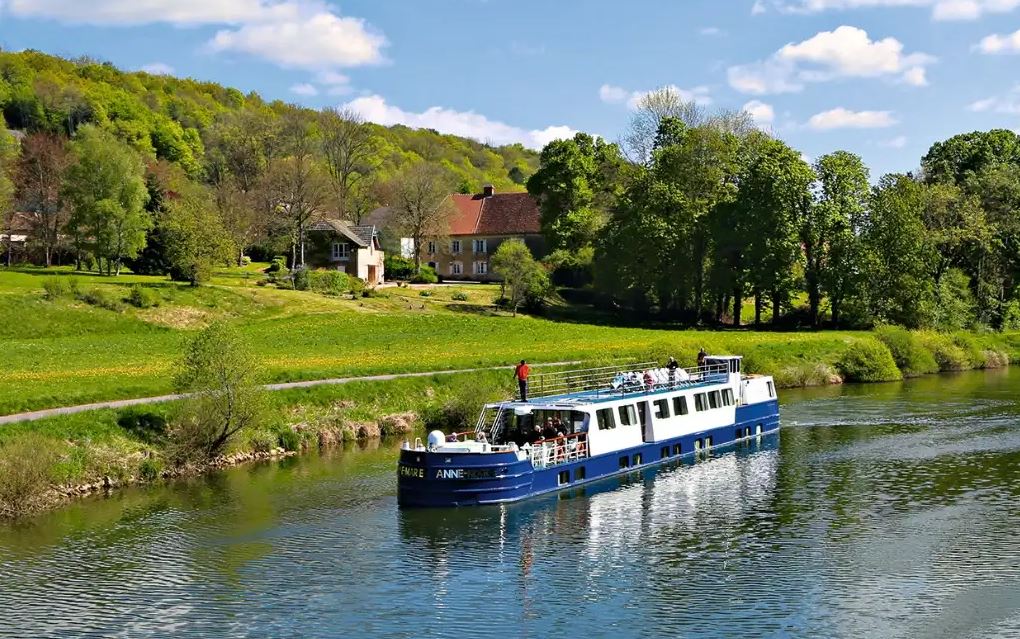 EUROPE RIVER AND CANAL CRUISES. River and canal barge cruising continue to grow in popularity, letting more guests experience more European destinations aboard the comfort of a floating hotel. For families, the formula seems right: All included amenities, visiting many ports without the need to pack and unpack each day, and variety of tours for all interests mean a worry-free vacation for parents. Customize a barge trip for your group of up to 22 for the ultimate in social distancing. CroisiEurope welcomes families on board all cruises: Children under 2 travel free, under 10 at a reduced rate year-round. Cabins for singles, doubles, triples and quadruples mean every size family can be accommodated. Kids under 16 travel free in Spain, Portugal and Italy – and at 30% off fares in Croatia and Montenegro on summer departures. Vaccinated families should consider the special offers on their current departure schedule. Activities for families are built into the itinerary, so it's the relaxing way to experience Europe. Here's a review of a recent CroisiEurope Duoro River cruise in Portugal.
FORGET CROWDED NATIONAL PARKS.  Instead, let's #FindYourPark this season and raise a Junior Ranger at a lesser known park or monument. Crowds can be frustrating for families, as Eileen discovered searching unsuccessfully for a parking place at Rocky Mountain National Park trailheads. Timed-entry reservations are being used to control crowds at some parks, all the more reason to consider less visited parks. For example, North Cascades National Park in Washington, which has more than 300 glaciers, gets just over 30,000 visitors a year. And if you are intrigued by Old Faithful, consider Lassen Volcanic National Park in California with acres of bubbling mud pots and other hydrothermal sites, but with only one fifth of Yellowstone's visitors. Check out our Top 10 National Parks for Family Vacations; they're a bargain. Park rangers provide special activities free of charge and all kids in the fourth grade have access to their own Every Kid Outdoors pass for free access to national parks across the country.
GLAMPING MAKES CAMPING GLAMOROUS.  For the uninitiated, glamping means sleeping outdoors without much of the work or challenges (except, maybe, weather) that camping typically requires. The priciest options include the deluxe Resort at Paws Up on a 37,000-acre ranch in Montana. Here, the Ogintz family had butler service and a four-poster bed in a platform tent sleeping four priced from $1,988 per night. Under Canvas camps, designed to be like luxury Africa Safari Camps, run seasonally outside nine National Parks including Yellowstone and the Grand Canyon. The French glamping company Huttopia has locations in Quebec, Maine, New Hampshire and, opening Memorial Day weekend, the Adirondacks. How about staying in a Conestoga wagon? Treebones in Big Sur, California has an ocean-view yurt. FTF's guide to camping styles helps you decide what will suit your clan. Still unsure? Eileen Ogintz' Kids Guide to Camping, in partnership with KOA, whose nearly 500 North American campgrounds may include tent sites, rustic cabins, yurts and park model RVs, encourages kids to make camping decisions for you.                                                               
GREECE AND THE GREEK ISLANDS. Celebrate the outdoors on hundreds of Aegean islands, explore the ruins of antiquity and get your Europe fix in one of the few countries open to Americans. Visitors to Greece ages 5+ need to show proof of completed vaccines or a negative COVID-19 test prior to arrival and will be subject to random health checks. Start in Athens to experience the Acropolis and its remarkable new museum. Then skip the crowded ferries by joining a Celestyal Cruise to the Greek Islands, a family-friendly cultural voyage that Family Travel Forum loved. If you're looking for a small ship alternative, ideal with school-age and adult children, check out the expert guided cultural tours from Peter Sommer Travels. His company is offering one to two-week tours this fall, such as Cruising to the Cyclades and Cruising the Aegean: from Kos to Patmos in September, as well as Walking and Cruising the Lycian Shore in Turkey and Exploring the Peloponnese of Greece in October.
GUIDED TRIPS WHERE GUIDES LEAD THE WAY. Whether you want to bike, hike or raft in and around National Parks, tour operators including Abercrombie & Kent, Sierra Club, REI, Backroads and Austin Adventures are leading trips across the US this summer. Many trips are specifically for families and all have COVID health and safety protocols in place. You may even be able to arrange a trip just for your extended family. The plus: You won't be searching for hard-to-get lodging in the National Parks, the best hiking or bike trails for your gang, deciding where to eat, or having to entertain the kids. The amiable guides do it all — and always with a smile.
HAWAII. Now that the Islands of Hawai'i are reopening to visitors, the 50th state is topping all summer wishlist surveys. Trans-Pacific travelers must still quarantine for 10 days on arrival; fully vaccinated travelers from the U.S. may enter without quarantine or additional testing. Unvaccinated travelers must present negative COVID-19 test results from one of Hawaii's Lab partners within 72 hours of arrival; details available at Hawaii COVID- 19 Protocol. To meet demand, Hawaiian Airlines has added nonstop service to Honolulu, Oahu from Austin, Texas; Ontario, Canada and Orlando and has expanded service in Long Beach with nonstop flights to Maui. On Oahu's North Shore, Turtle Bay Resort reopened after a transformational renovation. The resort's 1,300 acres of land include 650 acres of permanently allocated conservation space, reaffirming their commitment to positive stewardship of the land, enabling guests to play golf (two courses), visit the on-property farm, enjoy the beaches, horseback ride, hike and bike on mountain trails. Kauai also offers plenty of outdoor space — more than 50 miles of white sand beach – adding up to more beach-per-mile than any island in Hawai'i. Wrap yourselves in the fresh breezes of the 3,567-foot-deep Waimea Canyon (often called the Grand Canyon of the Pacific) and the towering 3,000-foot sea cliffs of the Napali Coast. You can't go wrong on any island.
HOUSEBOATING. Going house boating is a super laid-back vacation option for families and an easy way to keep your distance from summer crowds. An average houseboat is similar to a Winnebago RV mounted on twin pontoons. Rentals range in length from 44 to 75 feet and the largest can sleep 12 people comfortably. You will feel like you are at home afloat. A good place to set sail is Lake Shasta in Redding, California, where you can also tour Shasta Caverns. Aug. 6-19 is one of Holiday Harbor's value weeks and after Aug. 20 rates drop again. Note that the very popular Lake Powell, which starts in northern Arizona and extends into southern Utah, has experienced unusually low water levels and some areas of Arizona's Glen Canyon National Recreation Area have been closed to boaters.
IDAHO'S INDIGENOUS NATIVE AMERICANS. Travelers can immerse themselves in the culture of the Nimiipuu through Nez Perce Tourism in Idaho. At this native-owned business, visitors can experience interactive storytelling, traditional dinners, tours of historical sites, and even jet boat tours up the Snake River into Hells Canyon (the country's deepest gorge) where guests visit Nimiipuu petroglyphs and learn the teachings of why the tribe's waters are sacred. A la carte experiences or customized multi-day tours are available for private groups as small as five people. Perfect for multi-generational travel. The Nez Perce National Historical Park & Visitor Center in Spalding, Idaho is an ideal start to experience the interpretive trails, archaeological remains, and exhibits across the park's 34 sites spanning four states. Discover the story of Sacajawea, the Agai'dika Shoshone-Bannock woman who helped guide the Lewis & Clark Expedition, at the Sacajawea Interpretive, Cultural & Educational Center. The lush, 71-acre park features artifacts, scenic walking trails, and special summer programming.
IMMERSE YOURSELVES IN VAN GOGH.  One of this year's top cultural highlights traveling to major cities is the multimedia, indoor art installation, "Immersive Van Gogh." FTF caught this fascinating, totally absorbing and surreal audio-visual experience in San Francisco. All ages will be captivated by Dutch Post-Impressionist artist Vincent Van Gogh's paintings which are digitized, excerpted and animated to draw the audience into the action. Whether you lie on the floor or climb onto a pedestal, sit on a bench or the ground, the wash of sound and light transports all ages to the south of France and inside the mind of an eccentric genius. If you're only going to see one art show this summer, this one featured on "Emily in Paris," should be it. Immersive Van Gogh is designed by Italian film producer and creator Massimiliano Siccardi, with original music by Luca Longobardi and art direction by Vittorio Guidotti. In addition to San Francisco, where VanGoghSF is at the former Fillmore West, it is or will be in Atlanta, Boston, Dallas, Houston, Las Vegas, Miami, New York, Philadelphia, Seattle, Washington DC, Toronto and major European cities. Here's our take on the recent opening of Immersize Van Gogh in Denver.
KALISPELL, MONTANA. Just 25 miles away from Glacier National Park and home to the regional airport, Kalispell is the buzzy center of Flathead Valley. Packed with outdoors lovers from all 50 states, it's a relaxing Western getaway tucked between the splendors of Glacier National Park and the crystal-clear fishers' paradise of Flathead Lake. With its charming downtown (plenty of craft breweries for parents), kid-friendly restaurants and every outdoor experience you could want, Kalispell is a great base camp for a short haul summer road trip. The Best Western Flathead Lake Inn has double queen bedded rooms including free WiFi and breakfast starting at $229 per night. Drive the famous Going to the Sun Highway for a stunning view of the national park's glaciers and snow-capped peaks. Families traveling between May 28-Sept 6 must reserve timed park entry for their vehicles.
KANSAS, GEM OF I-70. With road trips all the rage this summer, many families are likely to drive part of their route along I-70, a central component of the US Interstate System founded by President Eisenhower's Federal-Aid Highway Act of 1956. What many families don't realize is just how much fun the stops along I-70 in Kansas can be. It's more than 500 miles of 18-wheelers and corn fields. Kansas boasts classic small towns with huge artworks; talk about the summer of Van Gogh – have you seen Goodland, Kansas' 80-foot-tall "Three Sunflowers in a Vase?" Other places worth a stop along I-70 include cinemas, arts festivals, military forts and local history museums to ease the road trip boredom for passengers of every age and interest. Read more about Kansas's roadside attractions to plan just where your family will stay the night.
MEXICO AND THE CARIBBEAN. Summer traditionally has been considered family season in Mexico and the Caribbean; wild sales and kids stay free packages at all-inclusives are the norm. However, each destination has different entry requirements and even vaccinated travelers may be required to show a negative COVID test result for entry. Order Let's Get Checked home COVID-19 testing kits by mail using this discount COVID testing link. Note that travelers from most international destinations will have to present a valid negative COVID-19 test to enter the US. We also recommend family travel insurance to anyone booking resorts during the June to November hurricane season. Jamaica offers options from staffed villas to all-inclusive resorts like Beaches, known for their commitment to children on the Autism Spectrum, to Half Moon Bay with the chance to swim with horses, and Golden Eye, where Ian Fleming famously wrote the Bond books and where you can take your pick staying in a beach "hut" or two-bedroom villa. Families interested in a cruise to more off the beaten path islands should plan ahead to November, when the luxury Seabourn line resumes award-winning 7- to 21-day cruises to the Caribbean, with 10% off for early bookers.
NATURAL FLORIDA. Many people are not aware of Florida's extensive park system that features natural wonders, camping facilities, historic museums and more. Kissimmee, just a few miles from Walt Disney World's Animal Kingdom, is the place to rent an affordable house with a pool and get outdoors; the Paddling Center at Shingle Creek offers guided tours and rents kayaks, canoes, and paddleboards. Crystal River is known as the place to swim with manatees which congregate in its warm waters. The Beaches of Fort Myers and Sanibel are buffered by the Gulf of Mexico and ooze "Old World" charm, plus a laid-back, come-as-you-are vibe. Fort Myers Beach and Sanibel and Captiva islands offer numerous opportunities for socially distanced and fun family activities like shell collecting, birding, biking, boating, dolphin watching and island hopping. See turtles nest during the summer on Amelia Island, Florida's northernmost barrier island.
NEW MEXICO, LAND OF ENCHANTMENT. Southern New Mexico should be on your radar as a family friendly destination post pandemic. New Mexico is widely known for hosting some of the country's most amazing large events including the autumn Albuquerque International Balloon Fiesta and Zozobra. It's also a perfect place for social distancing with plenty of outdoor space and activities. After Virgin Galactic's triumphant launch, take the kids to tour Spaceport America outside Las Cruces. Stay cool this summer by visiting Carlsbad Caverns and Roswell's International UFO Museum or swim at Bottomless Lake State Park. In Albuquerque, join a NM Film Tours bus to see the new Netflix Studios, "Breaking Bad" locations and much more. In late afternoons, bike the scenic and flat Bosque Trail or take an Urban Art Tour with Routes Bicycle Tour. Hispanic artists Frida Kahlo, Diego Rivera and creators of Mexican Modernism are being featured at the Albuquerque Museum.
MAINE. Whatever you want to do outdoors — hike, kayak, paddleboard, fish, bike — you can do it this summer in Maine, a state that carefully controlled access during the pandemic to protect residents. It's as big as all the other New England states combined with over 5,000 miles of coastline, 6,000 lakes and ponds and, of course, L.L. Bean in Freeport which is open 24/7. Take your foodies to Portland where you can cruise on Casco Bay. You'll find beaches, amusement parks, mini-golf and outlet malls on the southern coast and plenty of fishing villages mid-coast. Go out on a lobster boat or join a rustic, three-night Windjammer cruise around the islands. Mount Desert Island is home to Bar Harbor and Acadia National Park. Check out Eileen's new Kid's Guides, to Maine and to Acadia National Park for more ideas.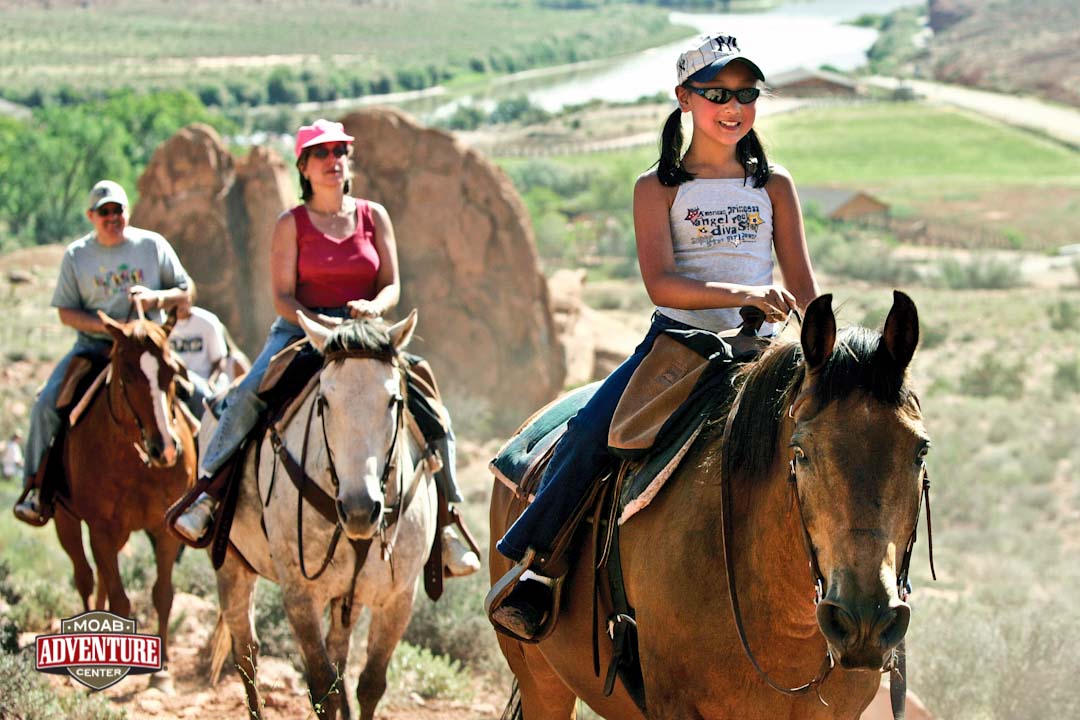 MOAB ADVENTURES. Moab Adventure Center focuses on day tours and adventures, whether you want to river raft, take an off-road Hummer safari, hike with a guide in Arches National Park, horseback ride, have a unique mountain biking adventure or raft in Cataract Canyon. They're family welcoming too, with Hummer safari tours available to ages 3+ and laidback rafting trips for ages 5+ and 50 lbs. Enjoy each of their adventures knowing safety protocols have been put in place to maintain a safe and fun environment. Moab is a very popular, eastern Utah mountain town that can get crowded, making Moab Adventure Center the easiest way to reserve any outdoor experience without worry or stress—and get out of your comfort zone trying something new!
NANTUCKET & CAPE COD, MASSACHUSETTS. This tiny Atlantic island 30 miles off the coast of Cape Cod has a centuries-old history as one of the world's most important whaling ports. The island is loved for its quiet harbors, dramatic cliffs, photogenic lighthouses and 19th-century mansions. In the summer high season, rent a house, cook a lobster, go to the beach and bike all around the island for a perfectly low-key getaway. Only have $179 to spend on a staycation or last-minute summer getaway? Ferry over to Falmouth on Cape Cod, where hotels participate in 24 Hour – Stay MA by offering special packages and discounts at hotels around the state. At ShoreWay Acres, midweek lodging including breakfast and a 4th night free starts at $179. Choose among budget to posh deals elsewhere starting from $129/N and enjoy whale watching, Cape Cod baseball, kayaking on the Charles River, a Museum of Science package that includes a rocket ship play tent with solar system glow in the dark sheets, and more. Valid through Aug. 31.
NIAGARA FALLS USA. Niagara Falls USA is an easy drive from several metropolitan areas including Boston, Cleveland, NYC, Philadelphia and Washington D.C. With so many international visitors, the Niagara Falls USA region is following the latest CDC guidance regarding mask-wearing and public health protocols. Be sure to check out a lesser-known area of Niagara Falls State Park called the Crow's Nest where you'll ascend from the base of the Niagara Gorge and climb a series of stairs along the edge of the American Falls! Stop in Lewiston to explore ArtPark, the unique 108-acre state park with outdoor art and music activities. Go fishing on the Niagara River and then stay in a cabin at Becker Farms amid the orchards sprouting Empire Apples.
OHIO, HOCKING HILLS. Hocking Hills visitors enjoy forest bathing and hiking in the well sign-posted state park, learning about the indigenous Hohocking tribes, sampling hot tubs and other outdoor spaces that offer natural social distancing and stunning surroundings. The long popular area boasts lodging options that are truly one-of-a-kind. From gorgeous geodomes, fully loaded treehouses, container homes and tiny houses, to a vintage Airstream or rustic tipis, there are more than 1,000 wildly diverse quirky choices. New this year, Hilltop Resort and Campground reimagined ho-hum rustic camping by introducing its Conestoga Wagon. Originally used in the 18th and 19th centuries for moving freight, this 18-foot covered wagon comfortably fits up to four guests with a king size bed and twin bunks, air conditioning and Wi-Fi.
OREGON. Cannon Beach is just 80 miles from Portland, yet seems like worlds away. Known for the stunning 235-foot-tall geologic wonder off the beach, Haystack Rock, there is no shortage of family-friendly tidepool adventures, bird watching, kite flying, hiking (and potentially elk spotting) through Ecola Park. Southern Oregon is also a family vacation heaven. Eugene is a fun town for historic sightseeing, as these kids report. Other fun activities include a trip to Crater Lake National Park, where you can go whitewater rafting on the famous Rogue River, or a beach break by the first-rate Oregon Coast Aquarium in Newport.
ORLANDO. Yup. The world's theme park capital is open and welcoming families with new attractions as well as enhanced COVID-19 safety protocols. For those planning ahead, Walt Disney World will celebrate the resort's 50th anniversary starting Oct. 1 and continuing for 18 months. (Follow #DisneyWorld50 on social media platforms.)Of course, a visit will be different this year, requiring masks on indoor rides and all transportation, plus advance reservations. The good news is a 25% off sale at many of the newly reopened, on-site Disneyworld hotels. Over at Universal Orlando, where the Velocicoaster 360 ride has just opened, take 30% off rates at an on-site hotel. Just buy a 3N/4D discounted theme park pass by Sept. 8 for travel through Dec. 16, 2021. We're Orlando fans because in addition to the theme parks, there's so much else to do. The Museum of Illusions Orlando offers 50 interactive, immersive and mentally deceptive exhibits based on math, science, and psychology. Dezerland Park, an all-new indoor attraction on International Drive, boasts a trampoline park and the longest indoor dual go-karting tracks in Florida. There are also plenty of options for free things to do outdoors, from farmers markets to Sunday morning yoga in the 43-acre Lake Eola Park in downtown Orlando. Play outside at the 20-plus mile West Orange Trail (rent bikes from West Orange Trail Bikes & Blades Co., which offers delivery to area hotels) and the Nemours Family Zone at the US Tennis Association National Campus. (Play for free but you must pre-register!)
PALM SPRINGS HEATS UP THE DESERT. It doesn't get much hotter (in more ways than one) than Palm Springs in summer. Instead of being the sleepy golf town Bob Hope and the Rat Pack once enjoyed, this vintage Hollywood resort located 100 miles east of Los Angeles in the Sonoran Desert attracts the young and the restless. At dusk, stroll Palm Canyon Drive, the main street packed with outdoor cafes, corner bars and stylish boutiques that open late into the night. Book ahead for the rose garden dining at Farm, a local foodie favorite known for its imaginative American cuisine and big brunches. Indian Canyons is a preserve of towering skirted palm trees on land owned by Agua Caliente band of Cahuilla Indians. It's our favorite place, with abundant shade, cooling streams and hiking trails. Drop into the Living Desert Zoo & Gardens; from June 1-Sept. 30 it's only open 7am to 1:30pm before the animals disappear for a nap. The aerial tramway, rotating to offer views over the region, is another summer sightseeing favorite. At Visit Palm Springs, look for deals at the many large convention hotels that boast myriad pools; the Hilton, for example, has doubles starting at just $121 per night.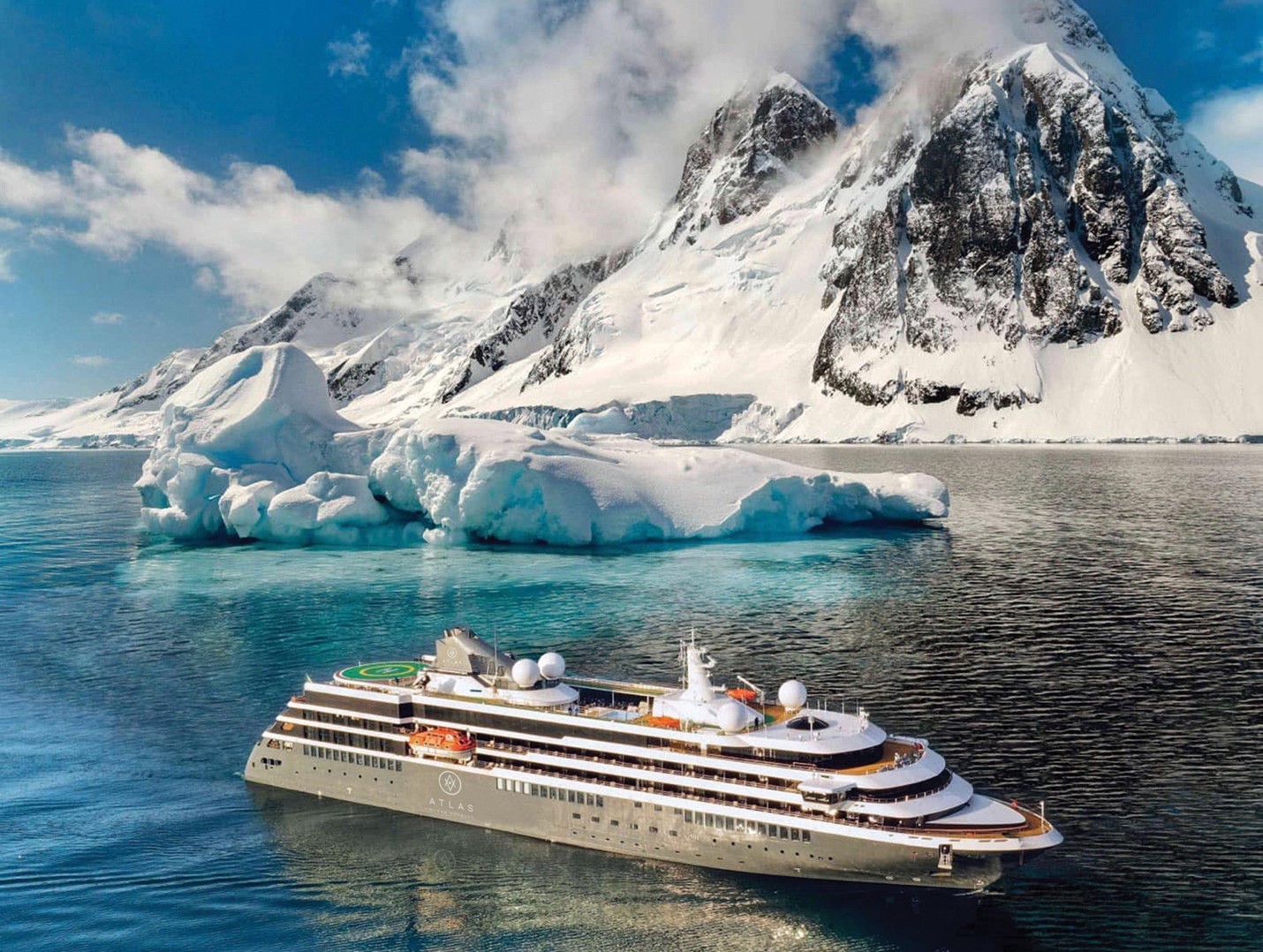 PLAN AHEAD AND SPLURGE. For many American families, this summer will be about staying local and saving up for a really big bucket list vacation. With nearly 15 months to think about what could be the most amazing destination ever, Antarctica is topping many wish lists. While several expedition companies are touting their special sailings, none compares with the luxurious new offering from Atlas Ocean Voyages. Families set sail for Antarctica aboard World Navigator, Atlas' Polar Category C- and Ice Class 1B-certified ship, after a private flight from Orlando to Ushuaia, Argentina. Fewer than 200 fellow explorers join naturalists and experts dedicated to helping you and kids ages 10+ get the most out of your refined adventure. You can even make or renew wedding vows at 'the end of the world' on the Valentine's Day 2022 departure. Atlas' wedding package is complimentary for guests when registered in advance plus, the bride enjoys a 50% stateroom savings when the wedding party books five or more rooms. As with all Atlas luxe-adventure expeditions, guests travel in the brand's signature All Inclusive All The Way style, which, on Antarctica expeditions, includes all meals, beverages, activities, shore excursions and more. Their flexible travel policy also provides travelers a 100% refund of deposited funds up to 91 days prior to sailing. Plan now because you can change your reservation as often as you want, and even switch to a different Atlas itinerary, up to 15 days before your voyages' sail date. And, if you just can't wait to get aboard this luxeadventure vessel, check out their amazing Egypt and Greek Isles itineraries for Summer 2021. In a last minute promotion, families booking select voyages get up to 30% off — quite a bargain for this adventure!PLAN AHEAD AND SPLURGE.
PILGRIMS IN PLYMOUTH, MASSACHUSETTS. Pilgrims and the native Wampanoag Indians are at the heart of Plymouth's history and this coastal town is featuring stories of their indigenous residents. Since so many have grown up knowing about the harrowing 66-day voyage of the Mayflower which made port in 1620, the full story makes an educational and fun family post-pandemic road trip. Many attractions are outdoors and the waterfront is not nearly as crowded as in nearby Cape Cod. Board a Capt. John Boats whale watching cruise all summer, and take the 90-minute guided walk through town with the Jenney Interpretive Center team. The Plimoth Patuxet Museums where the Pilgrim and Native Wampanoag story is told, are open outdoors. It comprises the 17th-century English Village and Native American homesite of Plimoth Patuxet, recreation Mayflower II ship and the Plimoth Grist Mill.
SAN ANTONIO LIKE A LOCAL.  Anyone visiting San Antonio — or this part of Texas, especially for the first time with kids, should put the Witte Museum on their to-go list, as it's entirely focused on Texas, including local dinosaurs at the state-of-the-art Naylor Family Dinosaur Gallery. For foodies and beer lovers, there's The Pearl, the 22-acre mixed-use district created from what was once the largest brewery in Texas. Dining venues are spearheaded by local chefs who take advantage of the year-round farmer's market or work with the Culinary Institute of America, where you can come for a class or a meal at the student-run restaurant. Pearl includes the upscale riverfront Hotel Emma, the former brewhouse, which makes fanciful use of 19th-century brewery artifacts. The thing about San Antonio is you can take a deep (and interesting) dive in so many historical eras including the Alamo and San Antonio Missions National Historical Park. Hike, run, walk, bike, kayak and more along some eight miles of pathways that follow the Mission Trail. Or, let loose with local families on the recently expanded  San Antonio River Walk. World-class theme parks include  Morgan's Wonderland, the first where all the rides are fully accessible and sensory-friendly; SeaWorld Antonio, the largest SeaWorld park; and Six Flags Over Texas.  Don't miss  The Saga, a spectacular video projection light show at San Fernando Cathedral that is accompanied by music and tells San Antonio's story, putting it all in context.
SAUGATUCK, MICHIGAN. Just a 3- hour trip from Chicago, Detroit or Indianapolis, this small town is waterfront to the Kalamazoo River and Lake Michigan. They created the "ArtCoast Safe" pledge to ensure that restaurants, retailers and lodging follow public health safety protocols. A popular and inclusive community, especially with LGBTQ families, Saugatuck's gorgeous sand beaches, water activities, beautiful hiking and trails are all ideal for social distancing. The Saugatuck Dune Rides are also perfect for families – all can go in one dune buggy to explore the beautiful dunes in a fun way. Check out the many remote cabins, motel resorts and vacation rentals available; 1 bedroom apartments start at $155 per night. Don't miss Music in the Park, the free summer series in Wick's Park starting June 23 and running every Wednesday evening through summer. Picnics and dancing encouraged.
SEATTLE AND SAN JUAN ISLANDS. Seattle is an excellent bet for family fun from the original Recreational Equipment, Inc. (REI) store to Tully's Coffee; to the world-class aquarium where you can learn all about Puget Sound sea life; and to Pike Place Market, the classic and colorful fish and produce market. Seattle is also synonymous with Microsoft, and the Museum of History and Industry may inspire your kids to put on their thinking caps to become innovators and entrepreneurs. From there, head offshore to the San Juan Islands for the chance to kayak and see Orcas in their home environment; there are several guided boat tours and charming little bed & breakfasts, inns and camp sites on the islands.
SKI COUNTRY SUMMERS. SKI COUNTRY SUMMERS. An off season ski resort condo should be a bargain whether you choose Steamboat Springs in Colorado for its weekly rodeos and free concerts or Lake Tahoe for yoga paddleboarding. In Park City, Utah, spend summer careening down an alpine coaster or facing the Olympic bobsled track. Hike and mountain bike through Montana's Big Sky or Oregon's Mt. Hood regions, among many other almost-four-season resorts. The good news is that lodging is a lot cheaper in summer at snow resorts and more on-mountain activities are returning this summer, like the Lost Forest at the top of Snowmass' Elk Gondola. You don't need a pricey lift ticket to hike or bike – but they are great value for scenic sightseeing with less fit family members. It likely won't be as hard to get into the top restaurants either. Here's an account of celebrating a pre pandemic summer weekend in Vail.
SMOKY MOUNTAINS SUMMER. Tennessee ismost famously known as the birthplace of everyone's favorite national treasure, Dolly Parton (and Dollywood), but it also houses the charming tri-cities of Sevierville, Pigeon Forge and Gatlinburg set amongst the backdrop of the nation's #1 visited National Park – Great Smoky Mountains National Park. Gatlinburg is an ideal base for families, especially on the heels of the pandemic, because the city is built around family fun – adventure parks, world class aquarium, arts n' crafts activities in the nearby crafts district, festivals, restaurants, music venues – in the heart of the great outdoors. Plan your days around countless hiking trails, rivers for rafting and fishing, wildlife viewing, biking, camping and glamping. From May 15-Sept. 6, the Dream More Resort at Dollywood is giving families who stay over 10% off rooms and up to four free tickets to Dollywood's Splash Country water park.
SONOMA COUNTY, CALIFORNIA.  Everyone thinks of Sonoma County for wine but the county is so big—the size of Rhode Island—and varied with a Mediterranean climate that produces artisan cheeses, vegetables, livestock and seafood. Lodging is plentiful, whether you want to camp, bike, hike or soak in the mineral pools at the Fairmont Sonoma Mission Inn. Hopefully, post pandemic, kid-friendly weekends will return at the Francis Ford Coppola Winery; while parents taste the wines, kids are challenged to recognize different fruit flavors with tastings of seasonal fruits blended by a smoothie expert. Meanwhile, swimming is available if your group of up to four books a poolside Cabin for $220. Sonoma has  11 state parks, 20 beaches to choose from, the Russian River for kayaking and soaring 250-foot-tall Coast Redwoods that are more than 500 years old. Armstrong Redwoods State Natural Reserve is the place to hike amid these huge trees.
SPECIAL CHALLENGES AND DISABILITIES. There are more summer vacation options than ever if your child or other family member faces special challenges, plus new resources for assisting those on the spectrum. Contact the National Center for the Disabled in Winter Park, Colorado, for example, to schedule several different outdoors family programs for children with disabilities. Even theme parks now provide mobility devices, visual and hearing tools, special maps and allergen-free diets for their visitors. Local autism groups such as the Champion Autism Network have trained staff at South Carolina businesses and hotels to become autism-friendly. Myrtle Beach and Wilmington, Delaware are among many cities building fully inclusive playgrounds and San Antonio's Morgan's Wonderland is a fully accessible and sensory-friendly amusement park for all ages.
ROAD TRIP STARS. America boasts some stellar routes whose scenery and attractions make them worth driving and savoring. Packing the back seat with kids is always a great bet wherever you want to venture, especially during a pandemic that puts flight safety into question. Public Health experts suggest you navigate your summer road trip to places with unvaccinated kids that have low community spread. Check state health departments as you plan a super scenic trip along one of Family Travel Forum's Top 10 road trip itineraries: Blue Ridge Parkway between Virginia and North Carolina, the 113 miles and 42 bridges along Florida's Overseas Highway, the Highway 1 Pacific Coast Highway from San Francisco to San Diego, the 1,500-mile Grand Circle through the Southwest desert comprising six national parks or the Great River Road following the Mississippi River for 3000 miles through 10 states.
PET TRAVEL.  Did you know that 67% of US households have a pet? Growing numbers of hotels, including big resorts, are dog friendly and treating dogs as VIPS. Luxury chains like Ritz-Carlton and Hyatt Regency welcome pets at their country resorts. Both Topnotch in Stowe, Vermont and Miraval Wyndhurst Manor in Lenox, Massachusetts offers two-legged guests access to their award-winning spas and indoor pools, while pet time can be spent on their nature trails. Check out unique spots like Hicksville Trailer Palace in Joshua Tree, California, with 11 individually designed dog-friendly vintage trailers, a ball pit, game room and more. Like many of the small seaside towns along Highway 1,  Carmel-by-the-Sea is completely pup friendly.
TENNIS ANYONE?  The Kiawah Island Golf Resort in South Carolina has it all for family fun, but it is best known for being voted the No. 1 tennis resort in the world at TennisResortsOnline.com. The Roy Barth Tennis Center, now run by his son, offers a weekly menu of programs for adults and juniors at every level. In addition to golf and tennis, there are bike trails, kayaks, fishing and Camp Kiawah's environmentally conscious activities. Other domestic Top 10 winners are Wild Dunes, also in South Carolina, and notable resorts in Florida, Arizona, Hawaii and California, giving American families plenty of choice of where they can up their tennis, golf and family togetherness game.
THEME PARKS. THEME PARKS. We're happy to report that many major theme parks are reopening for the summer. Some require advance tickets and will enforce social distancing and mask wearing protocols. Others, less so. But you can be sure they will all focus on hygiene to keep guests safe, as OnBuy.com reminds us in their latest study, which found it would cost $36.4 million to clean of the world's largest theme parks. So, who's open? All 27 Six Flags theme and water parks across the US, Mexico and Canada will be open to the public with robust safety protocols including reservations and temperature checks. While Canada is reopening Aug. 9 to fully vaccinated Americans and children under 12 accompanying them, the rules for entry to Canada are complex. Public health protocols vary at the California (masks are mandated) and Florida Universal (masks required indoors for staff and recommended for guests) theme parks too. All Cedar Fair parks are open with the exception of their Toronto park. Silver Dollar City in Branson, Missouri is celebrating its 60th anniversary with appearances by the Harlem Globetrotters and Mystic River Falls, new among its 40 rides. Holiday World in Indiana, for example, has day passes for $29.99 and unlimited weekday summer passes from $130. Our best advice – plan ahead for short breaks at nearby theme parks, save money, and have a great summer.
VACATION RENTALS AND HOTELS. Plenty of hotels and resorts offer services and amenities your family is certain to love and have followed rigorous COVID-19 hygiene protocols to keep guests safe. This summer, when so many business travelers are working remotely, you'll find bargains at most luxury properties. Yet many families who are traveling with Covid pod friends or extended family are looking for more spacious options. A little research online will lead you to many options for vacation rentals and shared lodging. Many timeshare properties will rent condo-like units on a nightly basis if they're not full. And, although there are good reasons families favor Airbnb vacations, don't ignore the websites of resort property management associations which may offer better deals on similar vacation home units.
VIRGINIA BEACH, VIRGINIA. Known for pristine beaches and family-friendly attractions, Virginia Beach wants to be known as safe, and has instituted the VB Smarter pledge for its tourism partners. Additionally, this fun resort area just launched a walking concierge program with resort ambassadors to keep the area clean and assist visitors. Plan ahead to book tickets for the recently renovated Virginia Aquarium & Marine Science Center, which has Sensory Friendly early opening hours as well as adult evenings. Weave in some more learning with the Surf, Sand, Study mobile passport. It provides insights about the region's history, culture, arts and coastal environment plus available discounts at dozens of local businesses and hotels. Biking, kayaking and a surfing lesson are must's, as this is where surfing began on the East Coast. Experience "coastal distancing" at the new Delta Hotels Virginia Beach Bayfront Suites, the only beachfront hotel on the Chesapeake Bay. Summer discounts for seniors, military families and other offers apply to rates starting around $225 per night.
WILMINGTON AND DELAWARE'S BIDEN COUNTRY. Start your tour of Biden Country in Newark at The Biden Welcome Center, a visitor's center packed with maps and brochures about the state the 46th president has called home for years. Renamed for the entire Biden family and their service to Delaware prior to the election, it reminds us that even the Wilmington railroad station is named after the First Commuter who was nicknamed "Amtrak Joe." Did you know that both the Bidens and reggae legend Bob Marley lived in Wilmington's Eastlake neighborhood? From the estates of the du Pont family which have become fantastic museums of American arts and crafts to the casual, homey eateries that the President and his family still frequent, the first state is full of surprises every family will enjoy. And no, the St. Joseph on the Brandywine Church in Greenville was not named after the president.
WISCONSIN DELLS & WATERPARKS. An overnight getaway at an indoor waterpark hotel tops our list of staycation ideas, because you're guaranteed fun no matter the weather. At most hotels these days, families will find a water play area – even small slides do a great job keeping kids busy and you nearby, so that everyone's safe by the pool. Wisconsin Dells reigns as the queen of indoor and outdoor water park resorts, where hotel rooms adjoin innovative water play zones with attentive lifeguards, pools, thrilling slides, tube rides, climbing areas with a dump bucket for little ones plus dry activities.
Is there a 52nd idea you want to share with us? Please do so in the Comments Field.
Wherever you see ads or images within this special www.FamilyTravelConsulting.com travel section, the advertising and custom content has been brought to you by our sponsors. All other content and opinions are based upon the authors' actual travel experience and knowledge.