Our tips for a great family holiday from sea to shining sea and beyond
Happy Summer! Some of us can't wait to check out these 51 great summer vacation ideas. We can't wait to go somewhere…  anywhere. Others worry because summer means keeping kids amused and out of trouble when school's out. Some of you may even feel, in such an unstable economy, you shouldn't take  a summer vacation.
One thing is for sure: we should all be looking forward to a summer vacation. Factor inflation, rising airfares and anticipated crowds in many popular destinations – these should all impact where to go. Still, according to AAA, international travel is up more than 200% compared to last year and hotel bookings are up more than 300%. Be prepared that airfares for international trips are up more than 30%, AAA reports.
That's why it's more important than ever to plan smart—and as soon as you can. That's key whether you want to go to Europe or the nation's most popular national parks. (Campgrounds get booked early too!)
Whatever your budget and schedule, you will have plenty to choose from. Here is our short list of 51 great ideas for Summer Fun, created with our partners at the Family Travel Forum.
ADVENTURES WITH GROWN KIDS.
Just as grade schoolers lead parents and grandparents in unexpected directions on vacation, so do adult children… maybe to a brewery, a distillery, a local club or pop-up restaurant. Increasingly, the post-college crowd is traveling with their parents. Eileen met several mother-daughter duos on the adult-only (18+) Virgin Voyages cruise. Backroads now has an entire list of trips designed for parents to share with young adults in their lives. TakingtheKids did a Backroads bike trip with a daughter and son-in-law that used a river cruise as our hotel.
Before there are grandchildren, take the opportunity for a trip that might not be appropriate with young children. Take your foodies to eat your way through Paris or San Francisco. Visit wineries in Washington state, Texas or California. Take a theater-oriented trip to London or New York. Visit an adult-only all-inclusive resort (there is a new Sandals in Curacao, for example.) The key is to have the "kids" involved in the planning — and then be flexible enough to allow them to lead the way.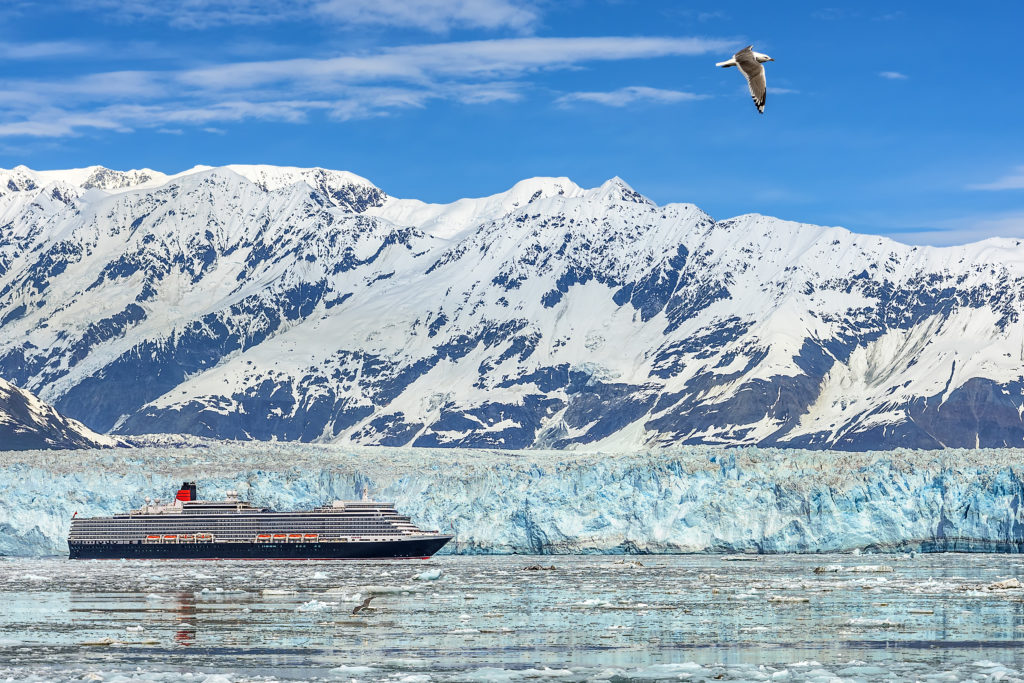 ALASKA BY SEA AND LAND.
According to Travel Alaska, 1.65 million tourists will visit this summer, more than half on 60 large and small cruise ships. Alaska is a top destination for multigenerational cruisers with departures from San Francisco, Seattle and Vancouver. Carnival brands, including Princess, Holland America, Carnival, Seabourn and Cunard, represent upwards of a third of those ships from the Lower 48. Each cruise line offers something unique and on some cruises, kids sail free. All but Seabourn have complimentary youth programs.
Look for an expanded emphasis on locally sourced food. Holland America, for example, has become the first cruise line certified sustainable for Alaska Seafood by Responsible Fisheries Management. Princess's Wild for Alaska Seafood menu is anindustry-first, location-based seafood initiative featuring a rotation of fresh Alaska seafood dishes, along with craft cocktails including flights of Alaska spirits sourced from local distilleries.
The cruise lines also make It easy to explore inland. Holland America, exploring Alaska for 75 years, is the only cruise line to take cruisers beyond the ship to the Yukon as well as to Denali National Park. Princess also offers seamless cruise tours to Denali National Park that stay at Princess Wilderness Lodges. They will sail seven ships in Alaska this season. The Princess Alaska Nature & Adventure Cruise (Sept. 6-13) has Wildlife biologist and TV personality Jeff Corwin onboard and will make special family Discovery Channel shore excursions.
Cunard has put an Alaska spin on its famous English Tea and has partnered with the Royal Canadian Geographical Society to feature experts on board every cruise. All-inclusive Seabourn is designed for those who want an intimate luxury experience with a dose of adventure with the Ventures by Seabourn Program.
To plan a road trip, find campgrounds and alternative adventures, visit TravelAlaska.com.
ASHEVILLE, HIKE NORTH CAROLINA.
Celebrate the Year of the Trail in North Carolina (otherwise known as the Great Trails State) by planning a summer 2023 hiking adventure. Asheville, a bustling cultural hub with activities for all ages, provides easy access to hundreds of trails for all abilities.
The Asheville Hike Finder points out the ideal adventure, whether it's a summit hike or a stroll alongside mountain wildflowers and crashing waterfalls. When your feet tire, hire a bike, canoe or horse to explore further. The popular Catawba Falls Trail is reopening so you can enjoy the waterfalls. Adventure Center of Asheville is organizing illuminated treetop ropes courses from June 3-Sept. 2. Asheville Outdoor Experiences is running all level, guided activities from its signature Mountaintop Sunset Hike to outdoor skills classes like campsite cooking and knot craft.
Memorial Day Weekend brings back Grindfest, a 3-day block party. The free event in the River Arts District includes a weekend of live music, carnival rides, food trucks, poetry slams and opportunities to connect with Asheville's Black-owned businesses. The larger AVL Fest has scheduled shows at 20 venues around town from Aug. 3-6. Purchase $100 weekend passes to see River Whyless, Tall Tall Trees, Toubab Krewe and others. And of course, there's Asheville's foodie scene, celebrated Sept. 7-10 at the Chow Chow Food & Culture Festival. Named for a traditional Appalachian condiment, the festival highlights the region's chefs, growers and heritage food traditions, including panel discussions and thematic dinners hosted by award-winning chefs.
ARKANSAS IS NOT TOO HOT FOR HOT SPRINGS.
The once sleepy Hot Springs is not your grandmother's spa town anymore. The popular summer destination in the Ouachita Mountains in central Arkansas is full of family activities that tweens and teens especially enjoy.
Of course, you'll start with a wellness soak in the mineral springs that ooze to the surface at Hot Springs National Park. Take a ranger tour through original bathhouses. Admire Victorian architecture and hip businesses as you walk the historic Boardwalk downtown. Canoe, kayak or fish on Lake Hamilton or Lake Catherine. Drop into Quapaw Bathhouse and ask about wellness treatments for kids 14 and older. Before you choose your mountain biking or hiking trails, drive up to the Hot Springs Observation Tower. Check out the region from 216 feet up — or get more down to earth at the Adventureworks zipline – before you head out.
BALI CALLING FAMILIES FOR WINTER FUN.
June through August is the winter holiday period Down Under, the time when Australian and Kiwi families flock to Bali, Indonesia. The island that epitomizes 'paradise' lured 6.9 million foreigners in 2019. Now, after a strict, 30-month pandemic quarantine, tourism is coming back strong. Bali boasts beautiful beaches, exotic temples, rich cultural traditions, and great eats in a verdant landmass smaller than the state of Connecticut. There are dozens of family resorts along the coast, but slow roads and humid tropical weather make a central base essential. That's why we like the cooler, hillside village of Ubud. Bali's cultural heart and the filming location for "Eat, Pray, Love," Ubud is packed with boutiques, galleries, restaurants – and hotels.
Book an authentic, ornate villa at one of the family-owned Alam Indah Hotels, oases of calm outside the Monkey Forest. Alam Indah (beautiful nature) has a central dining room where families can meet other guests and a beautiful cliffside pool whose steps are better navigated by older kids. Alam Jiwa (soul of nature) or Alam Shanti (peaceful nature) are even more private among gardens and rice paddies. All have modern amenities, great service and staff who arrange cooking classes, batik-making workshops, kid-friendly guides, yoga, fishing, biking and traditional Balinese massages. While you can find Burberry and Cartier among Ubud's batik and sculpture galleries, Bali is still a bargain for family jetsetters. A luxurious, hand-crafted Alam Indah villa for two starts at just $41/night in June; a three-story villa sleeping eight rents for about US$230/night. Alam Indah Hotels rates include a full Balinese, Western, Indonesian or Australian breakfast delivered to your villa, afternoon tea with Balinese cakes, and free car service into Ubud for shopping and dining.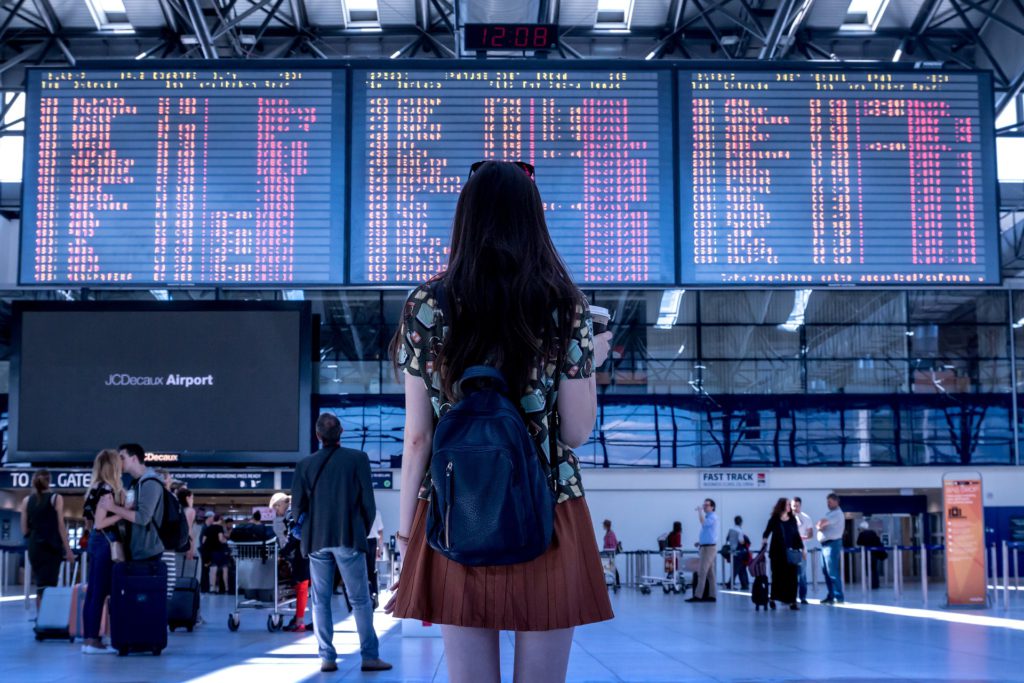 BE SMART ABOUT YOUR TRAVEL PLANS.
Protect your summer investment with travel insurance. Most travelers hope their travel experience will be without any hiccups. But when something goes awry on a vacation, things can go south quickly and having travel insurance can make all the difference.
If you're taking a cruise, your cruise line may try to sell you their own waiver, but the waiver may only offer credits for most cancellations, while travel insurance will reimburse your pre-paid, non-refundable expenses in cash. Medical emergencies can happen on vacation just like they can happen at home. Travel insurance can pay for costly medical care and also help find a qualified doctor or hospital and even get you home if needed. Travel insurance can even reimburse you for the costs incurred during lengthy travel delays and can pay to replace lost or stolen luggage. A top-flight travel insurance policy, such as the plans offered by Allianz, can offer protection against those unexpected events that may derail your trip. They offer policies that allow you to cancel at any time and some that insure kids for free when traveling with a parent or grandparent. Be sure to read your insurance policy since, at companies like Allianz, you'll have 15 days to select a different product or cancel your policy for a full refund if you find that it doesn't meet your needs.
BRITAIN'S ROYAL WATCHERS, "HARRY & MEGHAN" FANS AND SKEPTICS.
All eyes are on Britain after King Charles III and Camilla, the Queen Consort, were crowned May 6 to great fanfare. There were thousands of small and large celebrations and plenty of special exhibits. Expect many hotel deals in London to last through the fall.
The Langham (the brand launched in London) has partnered with Paddington with a special version of the loveable bear in a Langham pink coat. The Langham hotels are offering "Playtime with Paddington" packages that include a range of Paddington-themed moments and a special afternoon tea. Book direct to save and get an upgrade (use DIRECT in promo code field.) In honor of King Charles' Coronation, Flemings Mayfair Hotel has launched an afternoon tea fit for a King in The Drawing Room with a selection of traditional sandwiches, freshly baked scones and handmade pastries and sweets.
Get behind the scenes at Buckingham Palace as The Royal Mews opens its doors. Book a guided tour, dress up as a footman, snap a photo in the replica of the Semi State Landau carriage (popular with Queen Victoria.) See the iconic 260-year-old Gold State Coach that was used for Elizabeth II's Coronation and also the Platinum Jubilee.
"Crown to Couture," a new exhibit at Kensington Palace (until Oct. 29) pays homage to court dress through the ages. The Palace's state apartments are transformed into a catwalk! See stunning dresses at Hampton Court Palace in a collection of over 10,000 items from the 16th century to the present day.
Cliveden House has played host to every British Monarch since King George I. Enjoy the decadent and traditional Afternoon tea and then tour the Parterre Gardens, part of the National Trust gardens which surround the house. Theatre Royal Drury Lane, visited by every reigning monarch since 1663, is a terrific place for a behind-the-scenes tour led by actors who'll reveal its secrets of scandal and murder. You may even meet the theatre's resident poltergeist.
BUDGET AIRLINES RULE THE SKIES.
Smart travelers set price alerts on sites such as Hopper, Kayak and Google Flights when considering "big" trips to Europe and beyond. New low-cost offerings are also making it easier to snare a deal. Jet Blue, which already is flying from New York to London and Paris, has just announced flights to Amsterdam starting at the end of August. PLAY offers daily convenient flights from the East Coast (Boston, Baltimore/Washington D.C., and New York) to more than 24 popular European destinations, having recently expanded its routes to now include Denmark and Germany! Norse Atlantic Airways has flights from Fort Lauderdale to Berlin as well as affordable flights from London Gatwick to LA (from $540 roundtrip), NY, San Francisco, Washington DC and Boston. They also serve Orlando, Oslo and Paris. In the US, Frontier is touting a Go Wild! Summer Pass– $499 for purchase through May 31 and travel until the end of September (just read the fine print!) Breeze Airways has added 22 new routes from 20 cities and is introducing Portland, Maine to its network to make143 nonstop routes between 35 cities in 21 states.
CAMPING AND THE RV LIFE FOR SUMMER.
First thing you need for camping with kids is Eileen Ogintz' Kid's Guide to Camping. According to the just-released KOA 2023 North American Camping Report , camping now accounts for one third of the leisure travel market. Still well ahead of pre-COVID-19 figures, more than 6.4 million households camped for the first time in 2022, according to the new report. Four out of 10 camping households included someone of Hispanic, Black, Asian or other non-white ethnicity.
Year-to-year, around 80% of campers try a new form of camping they are unfamiliar with. In 2023, campers want to travel for natural events (40%) and food tourism and culinary experiences (36%). A growing number report working while camping and report good Wi-Fi is essential.
Check out Taking the Kids tips for first-time campers.
RVing is also at an all-time high. But you can't just park your RV or pitch a tent anywhere you like. Campgrounds — especially in and around national parks — get booked early. RVC Outdoor Destinations offers a unique family travel experience, accommodating everyone from the littlest kids to grandparents, with upscale services and hotel-like amenities immersed in nature. Campspot – the largest booking site for private campgrounds in North America – released the winners of its 2023 Campspot Awards to inspire families to get and stay outdoors (affordably!) this summer. Under Canvas glamping sites continue to grow with a new glamping resort in Moab, Utah. Those who don't own an RV can take their pick of RVs with a peer-to-peer RV rental company like RVShare or Outdoorsy. Prefer to avoid big RV parks and focus on free camping or setting up your tent in a local park? Use our guide to various camping styles to understand all the options. Kampgrounds of America, with more than 500 campgrounds, now offers options ranging from cabins to yurts.
Wisconsin's lakefront campgrounds are increasingly complementing their paddle boats, canoes and kayaks with inflatable floating climbing structures, water slides, even houseboat rentals for guests to explore the Mississippi River.
Autocamp Joshua tree has a desert ecologist on staff and sommelier-led wine tastings while you sleep in Airstreams. There are other Autocamps across the country- from Asheville, SC to Cape Cod, MA to the Hill Country in Texas and Zion, Utah, all featuring accommodations in modern Airstream Suites.
Expect more amenities at "glamping" resorts -everything from wine tasting to yoga to on site restaurants.
Some "glamping" locales are as upscale as any resort with rates to match. ( At The Resort at Paws Up in Montana our platform tent came complete with a butler and bathtub
COME TO THE CARIBBEAN.
Many say summer in the Caribbean is 'family season' because prices are lower — including for flights — and the ocean and pools are just as inviting. It is, however, hurricane season, which is why we recommend you always vacation with travel insurance. Nonetheless, with budgets tight this year, why not sample some of the region's new experiences? Tip: Be sure to check their websites before you book for last minute summer specials.
Hyatt Regency Aruba Resort Spa and Casino has rolled out a variety of new programming and experiences. Join their free Wildlife Ambassadors program daily at 1pm to watch as resort wildlife are fed. It's the only program that aims to alter guests' general perception of animals solely as pets to promote sustainable travel to the island. Book the Family Experience package by July 1 to get a free day at Camp Hyatt for two, $150 market credit, beach arrival amenity, beach rafts and a $150 ZoiA Spa credit.
Pursue outdoor adventures among 45 acres of unobstructed land along the Caribbean Ocean at Lovango Resort & Beach Club on St. John. Treetop accommodations such as their luxury treehouses and glamping tents take guests to new heights surrounded by beautiful flora. At the free St. John Carnival (June 25–July 4), expect a colorful gathering, music and J'ouvert, the parade and a food fair.
Other news: On nearby St. Thomas (no passport required), Frenchman's Reef comprising the new Westin Resort & Spa and Morningstar Buoy Haus Beach Resort, is slated to open just in time for summer. The first all-inclusive resort in the lesser-known region of Michès, the Dominican Republic Club Med Michès Playa Esmeralda offers plenty of family programming, kids' activities and (while kids are occupied) an adults only Zen Oasis. Ditto The Finest Resort, the family wing of the Excellence Resort Punta Cana, where a luxury family suite sleeping four starts at US$417 per day all-inclusive in June. Adventurous families can charter a sailboat as we did in the British Virgin Islands. Sailors are rarely out of sight of land, and you can snorkel or scuba whenever you feel like it.
CLOSER CARIBBEAN – PUERTO RICO'S BETTER THAN EVER.
It's no wonder Puerto Rico is topping the polls as this summer's hot tropical destination. The beautiful Caribbean Island feels very foreign yet is easily reached. With its Latin culture, nightlife and famous puertorriqueno cuisine, it feels like a trip to Spain without the health worries of international travel. US dollars are used and most everyone speaks English as well as Spanish. Because Puerto Rico is a US territory, you won't need a passport or an international phone plan. Other pluses: The temperature varies between 70- 80 degrees Fahrenheit. The scenic island boasts El Yunque, the only rainforest in the US Forest System and nearly 300 beaches. Active families love the many adventures in Puerto Rico designed for kids. Book a well-priced resort to try ziplining, cave explorations, hiking and kayaking through bioluminescent bays. The Hyatt Regency Grand Reserve Puerto Rico is touting a fourth night free and the biggest lagoon-style pool on the island. This summer, the Wyndham Grand Rio Mar is offering a fifth night free, room upgrade and $50 resort credit for food. Go local and save with the tourism office's official Bed and Breakfast program featuring terrific and top value BnBs around the island.
CULTURAL LANDMARKS CELEBRATE HISPANIC HERITAGE.
Hispanic Heritage Month may not be until the fall, but summer is a great time to celebrate ancestors who came from Spain, Mexico, the Caribbean and Central and South America. Climbing out of his boat in 1542, Juan Rodriguez Cabrillo stepped into history as the first European to set foot on what is now the West Coast of the US. In addition to telling the story of 16th century exploration, Cabrillo National Monument west of San Diego is home to a wealth of cultural and natural resources.
Spanish explorers first came in the 17th century to what is now Texas, Louisiana and New Mexico, creating trading roads called "camino reals" They established forts, trading posts and missions, laying the foundation for art, architecture, language and food that define the region today. Visit Texas' El Camino Real de los Tejas National Historic Trail and San Antonio Missions National Historical Park. At El Camino Real de Tierra Adentro National Historic Trail in New Mexico, experience this rich history. Explore Barrio Librein Tucson, a Hispanic neighborhood dating from the 1800s. Learn about the Hispano American Settlers on the American frontier at the Trujillo Homesteads in Hooper, Colorado.
César E. Chávez led farm workers and supporters in the establishment of the country's first permanent agricultural union – the United Farm Workers of America. The César E. Chávez National Monument is in California. On the East Coast, the Freedom Tower in Miami, Florida, is considered the "Ellis Island of the South." It was the Cuban Assistance Center from 1962- 1974. The National Historic Landmark is an important physical manifestation of Cold War politics and the Cuban exodus experience.
DC, NYC + INDY STEAM ALERTS.
Museums around the country are taking STEAM and science education to fun new levels. In Washington DC, the National Children's Museum features Curious George: Let's Get Curious! May 27-Sept. 4. Designed for ages 3-7, the exhibit uses the beloved storybook character through hands-on math, science and engineering-based adventures. Admission is $15.95 for ages 1+ but DC is packed with free family fun too.
This month, the long-awaited Richard E. Gilder Center for Science, Education and Innovation at New York's American Museum of Natural History opened to the public. Enter the striking white façade that resembles eroded rock formations and experience innovative educational techniques, larger-than-life bugs and kids' learning spaces. Immerse older kids in "Invisible Worlds," a 12-minute, 360-degree virtual experience that explores the interconnectivity of all life forms. Stroll halls past glass-walled Collection Rooms to watch museum scholars at work. For the first time, guests will be able to access the Dinosaur Halls and other favorite collections from the west side of the huge building. Book tickets (extra fee) to get up close and personal – a toddler favorite — with more than 1,000 free-flying butterflies and insects. Timed entry is required, even from CityPASS discount ticket holders. Tip: Stretch your budget by doing the free admission option the last hour of the day (4:30-5:30pm). US Military and one guest always enter free; NY, NJ and Connecticut visitors pay what they want.
Always great value because of its size and comprehensive exhibits, The Childrens Museum Indianapolis is focusing on dinosaur science. The immersive new Dinosphere, designed to showcase finds from their own Jurassic-era dig site, boasts enormous, four-legged creatures in Giants of the Jurassic, Cretaceous era creatures and marine life from the Mesozoic Seas. Allow time to absorb it all in the creativity-inspiring Art Lab. Save 20% on admission fees for ages 2+ by buying tickets online at least two weeks before your visit.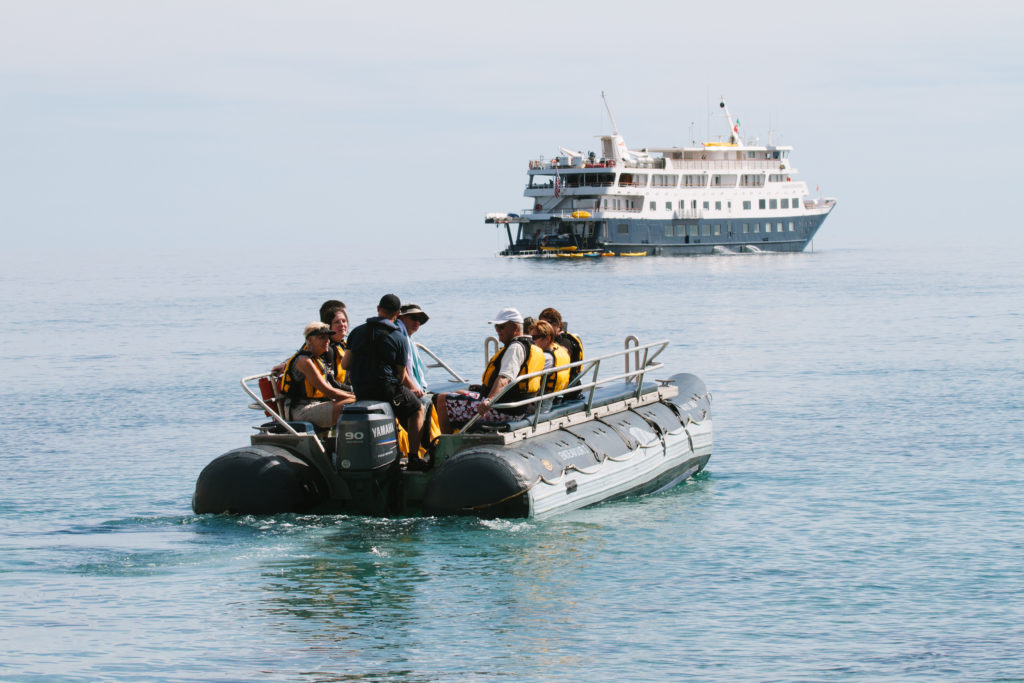 EXPEDITION UNCRUISES FOR THE ACTIVE FAMILY.
Uncruise Adventures is designed for families seeking small ships with immersive, active experiences and flexible itineraries. They explore some of the world's most breathtaking destinations from Southeast Alaska and the Pacific Northwest to Belize, Mexico's Sea of Cortez, the Galapagos Islands and Hawaii. Hike, kayak, paddle board and take off on excursions in the wilderness. It's not too early to book Alaska!
Ships carry just 22-86 guests (have an entire yacht for your family) with the focus on nature, culture, and wildlife. All adventure gear and daily activities are included as are meals, beverages, wine and premium spirits. Give back to the destinations you visit on cruises which positively impact local communities. They source fresh ingredients from local farmers and fishermen as well as partner with native groups for cultural exchanges.
Uncruise Adventures activities are graded on a difficulty scale from 1-7 and are led by expert guides who help your family choose the most fitness-appropriate adventures. As an example, Uncruise features hands-on activities for kids (starting at age 8) from polar plunges to treasure hunts. Cruises to Belize, introduced last year, have proved especially popular as are their Alaska cruises. Remember that you will take off $500 off adult rates in savings for the kids. That's a standing offer that is part of the kids program and valid for 2023 and 2024 bookings. Check out their departures and get in touch about booking at Uncruise Adventures.
FREDERICKSBURG IS A CIVIL WAR MONUMENT.
Mid-Atlantic vacationers can easily plan a short road trip to historic Fredericksburg, located halfway between Richmond and Washington, D.C. 19th-century highlights include the Fredericksburg Battlefield, part of the Fredericksburg & Spotsylvania National Military Park. In the towns of Chancellorsville, Wilderness and Spotsylvania, the Civil War reached its bloody climax. The massacre in Fredericksburg, a Confederate victory, took place Dec. 11-15, 1862. More than 85,000 men were wounded and 15,000 killed. More Union soldiers killed in the region are buried at the Fredericksburg National Cemetery than anywhere else the Civil War was fought.
The walkable downtown has numerous craft and antique shops, plus many restaurants in restored 18th- and 19th-century buildings. Stay overnight and watch the lunchtime crowds disappear as you enjoy outdoor cafes. There are many options; the Homewood Suites Fredericksburg has studios with a kingbed and sofabed, free WiFi, breakfast for four and an outdoor pool for $170/night in June. Make time for the Washington Heritage Museums, four sites related to President George Washington who spent his childhood there. Listen to the stories of former slaves on the Trail to Freedom. It's a great destination for school-age children, who will love a respite from the history lessons at the local Central Park Funland. Check out their Funpass specials online; take 50% off arcade games every Wednesday.
JAMAICA. DAYLIGHT COMES AND WE WANT TO STAY.
Take your pick – all-inclusive resorts, private villas with staff to cater to every need, posh beach resorts. And Golden Eye, where Ian Fleming famously wrote the James Bond books. He was smitten with Jamaica when he came for a conference during World War II. Inspired by the turquoise water, lush tropical plants and friendly people, he built a villa not far from Ocho Rios. Today, people rent the Fleming Villa (it sleeps 10) as part of Goldeneye, a resort with 40 villas, cottages and beach huts spread across 52 acres. Goldenye has proved a muse to others as well. Sting wrote the hit "Every Breath You Take" and Bono wrote the theme song to the GoldenEye movie here.
Jamaica's Half Moon Resort in Half Moon Bay has been welcoming guests including movie stars, writers, and politicians since the 1950s. JFK famously vacationed here before his inauguration. The resort began in the 1950s when a group of entrepreneurs decided Jamaica's spectacular North Coast would be an ideal winter getaway for their families. Eleven of those original cottages remain. Today, spread out on 400 manicured acres, there are 210 rooms and suites along two miles of beach. Twenty-seven 1-to-7-bedroom villas come with a butler, cook and housekeeper and a golf cart to tool around the resort. There's everything from water sports to an equestrian center (here's your chance to ride horses in the ocean!)
Summer offers plenty of deals. Aeon Cummings is the founder of Otaheti Travel and was raised in Jamaica until he was 13. After moving to the US for college and business school, Cummings encourages visitors — including those with Jamaican heritage — to leave the all-inclusive resorts, as wonderful as they may be. "We want to put the 'all' in 'all-inclusive,'" he said.
LIGHTS, ACTION AND CAMERAS FOR THE CENTURY.
Propelled by a spring of record rainfall (including snow on the hillsides), families are flocking to verdant Los Angeles. The city, hard hit by the pandemic, is back in all its glitz and glory. At the very pinnacle of our 2023 Must-See List Is the freshly painted Hollywood Sign, celebrating its 100th birthday this year. According to the Hollywood Sign Trust, the Sign was first erected in 1923 as a temporary billboard for an upscale real estate development in the hills above the Hollywood district. Over the past century, the Sign has been in its share of award-winning films, TV shows, and music videos. In 1978, when the Trust was founded, a complete restoration was funded by the unlikely team of Hugh Hefner, Andy Williams, Alice Cooper, Gene Autry and other donors. This year, the Hollywood Sign Trust is fund-raising to build a Visitors Center near the sign. Check out their trips on the best views and access by public bus through beautiful Griffith Park. The folks who gave you Oscar have their own new digs, the blockbuster Academy Museum of Motion Pictures. Star in your own vacation with summer weekend bargains at Hollywood hotels. At Booking.com we see mid-June rates from under $200/night at old-fashioned motels to four-figure penthouses overlooking the hills.
MOUNTAIN TOWNS IN SUMMER: DISCOVER COLORADO.
With inflation making vacation budgets tighter, free attractions are always a good bet. And while Colorado mountain towns may not be the bargain they once were in summer, there are plenty of free attractions, not counting the amazing hiking, biking, kayaking, fishing and more. Seven National Wildlife Refuges are free and open to the public for spotting everything from moose to bald eagles.
Colorado Springs' is a great place to let your imagination go free. Wander amid boulders at Garden of the Gods that may look to you like a camel, hands or sleeping giants. Visit the US Air Force Academy's Visitor Center and the Colorado Springs Pioneers Museum. Immerse yourselves in the Colorado Renaissance Festival Larkspur, or the Vail Music Festival (June 22-Aug. 3), among the many arts events in Colorado mountain towns. (The historic Broadmoor Resort offers soft wilderness experiences at the Ranch at Emerald Valley )
Red Rocks Park and Amphitheatre in Morrison is comprised of massive, slanting red-rock outcroppings that rise from the earth to create an acoustically ideal natural amphitheater. Joggers love to run up and down the calf-burning steps (on non-concert days), hikers weave around the rock formation. In the Native Comanche Picket Wire Canyonlands outside La Junta, stand in a three-toed impression left in the bedrock by a brontosaurus 150 million years ago. The footprints, located in North America's largest dinosaur track site, are reached after a very flat five-mile hike, bike or horseback ride.
Wander the entertaining Pearl Street Mall in Boulder. The Colorado Shakespeare Festival performs in town until mid-August. Kids up to 18 are free at the Denver Art Museum. Ride Breckenridge's BreckConnect Gondola free for a spectacular mountain view. At the Colorado School of Mines Museum of Earth Science, check out moon rocks, fossils and even a walk through an indoor cave to see minerals that glow.
FESTIVALS. SUMMER. EXCITEMENT.
Some summer festivals last just a few days; others all summer. One thing is for sure — they add an extra level of excitement and enjoyment for visitors and locals alike. Wherever you are visiting, see if a local festival, fair or outdoor concert is taking place. Some favorites include Silver Dollar City's award-winning Bluegrass & BBQ Festival. It fills the 1880s-themed Branson, Missouri amusement park with the sounds of bluegrass and the aroma of smoked barbecue, May 4-29. Discover 35 of the nation's top bluegrass artists.
The Philadelphia Chinese Lantern Festival runs June 21-Aug. 13 in Franklin Square, where the Franklin Square Fountain Show dazzles with daily performances every 30 minutes starting at noon. Most of Calgary's 1.6 million residents celebrate community during Canada's Calgary Stampede. Turn up July 7-16, 2023 for bucking broncos, all varieties of food and the chance to try out your inner cowboy at one of the area's many ranches. Tip: If you haven't booked a hotel yet and are on a budget, count on staying out of town during this period!
From July 28-29, the Kuumba Festival returns to Knoxville, Tennessee to celebrate African culture in the Diaspora. Yummy food, music, traditional African crafts and performances take over Market Square, whose popular Wednesday and Saturday farmers market turns 20 this year. There are free outdoor concerts in San Francisco's parks and neighborhoods through the summer, including Golden Gate Park's "Illuminate Live" concert series at the bandshell and the Yerba Buena Gardens Festival.
FORGET OVERTOURISTED NATIONAL PARKS.
If you have a fourth grader with free access to their own Every Kid Outdoors family pass, please ask them to select a lesser-known national park for your free summer visit. Crowds can be frustrating for families and timed-entry reservations are now being used to control crowds at several major parks. Arches and Zion, Glacier, Rocky Mountain, and Acadia National Parks are among those requiring Timed Entry passes costing $2 per vehicle. (All timed entry permit reservations need to be purchased ahead of time from Recreation.gov.)
Grand Canyon West is a good alternative. Did you realize this million-acre "park" is the tribal land of Hualapai, and was developed by them for tourism? Check out the thrilling Skywalk, a 15-year-old glass bridge cantilevered out over the Grand Canyon's west rim, a few hours' drive from Grand Canyon National Park. The views are tremendous. As an alternative to Glacier, visit North Cascades National Park in Washington, which has more than 300 glaciers, yet gets just over 30,000 visitors a year. Isle Royale National Park is located in the middle of Lake Superior and only accessible by boat or seaplane — once there you have 400 islands to explore! Or head to Deception Pass State Park near Seattle, whose high bridge and steep cliffs entrance the locals. There's fishing, swimming and camping around Cranberry Lake. Try bird-watching and seal spotting in Puget Sound. There's even a chance to hike through Kukutali Preserve on Kiket Island, which is co-owned and co-managed by the Swinomish Indian Tribal Community.
FORT MYERS, FLORIDA'S UNSPOILED SANCTUARY.
The Fort Myers area is home to more than 100 barrier and offshore islands. This Gulf Coast region is perfect for a drivable getaway — or a short flight — where the entire family can play on the beach, kayak, paddleboard through mangroves and more. Make sure your visit supports sustainable tourism at these fragile destinations. We can help them forget Hurricane Ian (September 2022) now that they're ready to welcome back visitors. Ft. Myers has plenty of accommodations with 20% off, 3rd Night Free and other summer discount offers. Sites of natural beauty are reopening too. On the hard-hit barrier island of Sanibel, the J.N. Ding Darling National Wildlife Refuge has seen an incredible amount of wildlife resilience. Count their astounding eight new eagle nests (which now have eggs!) The gopher tortoises returning and improving water quality is resulting in more fish coming back. The Wonder Gardens in Bonita Springs, home to a diverse family of rescued, rehabilitated and non-releasable animals, is another worthwhile stop. Support their care for animals ranging from Florida Alligators and Flamingos to beautiful macaws, pythons, turtles, tortoises. If there's inclement weather, take the kids to see inventions and antique cars at the winter homes of Thomas Edison and Henry Ford.
GOLF LIKE A PRO NO MATTER YOUR AGE.
Why has golf seen a resurgence among young players? Experts cite three reasons: Golf relieves stress, it's a safe, non-contact sport and it is said to improve mental acuity. All solid reasons why parents and grandparents are planning multigenerational golf vacations together. Before you invest in pint-sized gear and lessons, try the sport locally at a putting green. For a more serious sample, consider enrolling ages 5+ in a day class at a US Sports Camp near you.
In good news, rates at several high-end resorts in the hot zones of Florida, Hawaii and Arizona, actually fall in summer. We found 11 top resorts that transform into top family golf resorts with kids' camps, special academies and family-together clinics. Did you know the Kids Golf-4-Free program at select Marriotts allows kids 15 and under to play for free after 3pm – with free clubs and a lesson — when accompanied by a paying adult? At the Hilton Waikoloa, play nine holes together after 3pm and ages 6-17 pay only $25 and get free club rentals. Follow our tips on how to teach kids golf successfully and develop a new sport you'll all enjoy this summer.
GREECE AND THE GREEK ISLANDS.
Celebrate the Aegean islands, explore the ruins of antiquity and get your Europe fix in Greece. Start your adventure in Athens to experience the Acropolis and its remarkable museum. Explore as Taking the Kids did, dining in a young couple's apartment and opting for a free tour with This is Athens With a Local. The volunteer program is designed to connect tourists with those who live here for a free tour, whether you want to see a typical neighborhood, focus on food, architecture or what would interest kids. the St. George Lycabettus, a boutique family-owned hotel in Athens goes above and beyond for guests.
Abercrombie & Kent has family oriented tours that engage kids in ancient history while Windstar Cruises are a great bet for those with older or grown kids (the yachts have their own water platforms!) and they visit some less touristed islands.
Top tour operator Alternative Athens has designed self-guided road trips to the Peloponnese, Mainland, Crete and beyond. Families get route maps, activity and restaurant suggestions from a custom app, and hotels with breakfast included. Rates for the three-day Highlights of the Peloponnese – good with kids because drive times between sites and beaches are short – starts at 302 Euros per adult. Santorini bound? The island will be mobbed again this summer, all the more reason the hilltop Andronis Arcadia hotel on the outskirts of Oia appeals. Nest in high style in one-to-four-bedroom suites with private pools. Forget those tiny Greek steps. Andronis Arcadia solves mobility issues with stroller-friendly, sloping paths and free golf cart shuttles on property. The boutique Aegean-view resort has a new kids club that focuses on the island's cultural heritage. Families can also play together at the Lego-powered robotics lab, try youth yoga, family cooking lessons, kids spa treatments, tennis lessons and more. Or, sail away on a Celestyal Cruise around the Greek Islands, a family-friendly cultural voyage that Family Travel Forum loved.
HOUSEBOATS AND VOLCANOES IN NORTHERN CALIFORNIA.
Going house boating is a super laid-back vacation option for families. A good place to set sail is Lake Shasta in Redding, California, where you can also tour Shasta Caverns. The average home afloat is like a Winnebago RV mounted on twin pontoons. Rentals range in length from 44-75 feet and the largest can sleep 12 people comfortably. Lake Shasta benefited from the West's heavy spring rains. Though summer temps average 99°F by day and drop to 63°F at night, there's plenty of watersports. Bargain seekers rent during Holiday Harbor Marina's value weeks, June 7-20 or Aug. 4-17. After Aug. 18 rates drop even more.
For some heat, catch the volcano action at Lassen Volcanic National Park, about 47 miles west of Redding. It's a lesser known and less crowded park than most but totally spectacular for lava lovers. Drive the 50-mile highway to the north entrance (Volcano Peak Scenic Byway) or enter south from Volcano Legacy Highway for a fun mini-road trip. The dormant and snow-capped Mount Lassen seems to keep the park cool. Drive the park's 30-miles of scenic vistas amid fields of pumice stone, glacial lakes, and bubbling smoke pots to visit. Start your day early because all-ability hiking trails abound.
ISRAEL AT 75, WISER AND MORE WORLDLY.
The nation of Israel celebrates 75 years as a modern state in 2023. While still very young on the world stage, Israel packs a range of experiences and attractions that go beyond what most travelers imagine. This summer, celebrate the largest LGBTQ+ pride event in the Middle East, Tel Aviv Pride, showcasing how welcoming Israel is to diverse visitors. Other summer events include the Jerusalem Film Festival in July and the Red Sea Jazz Festival in August. A visit to Israel is a chance for travelers to experience the Negev Dessert Wine Route, featuring innovative growing techniques at estate wineries housed in the nation's largest — but least-well-known — wine region. The destination offers a chance for religious travelers to connect with the Holy Land, while historians can connect with any of its nine UNESCO World Heritage sites. Trendy and new accommodations, such as Soho House Tel Aviv, are open, making Israel even more attractive to travelers who want a truly transformational and once-in-a-lifetime journey. Speaking of which, here are 16 family experiences you can only have in Israel.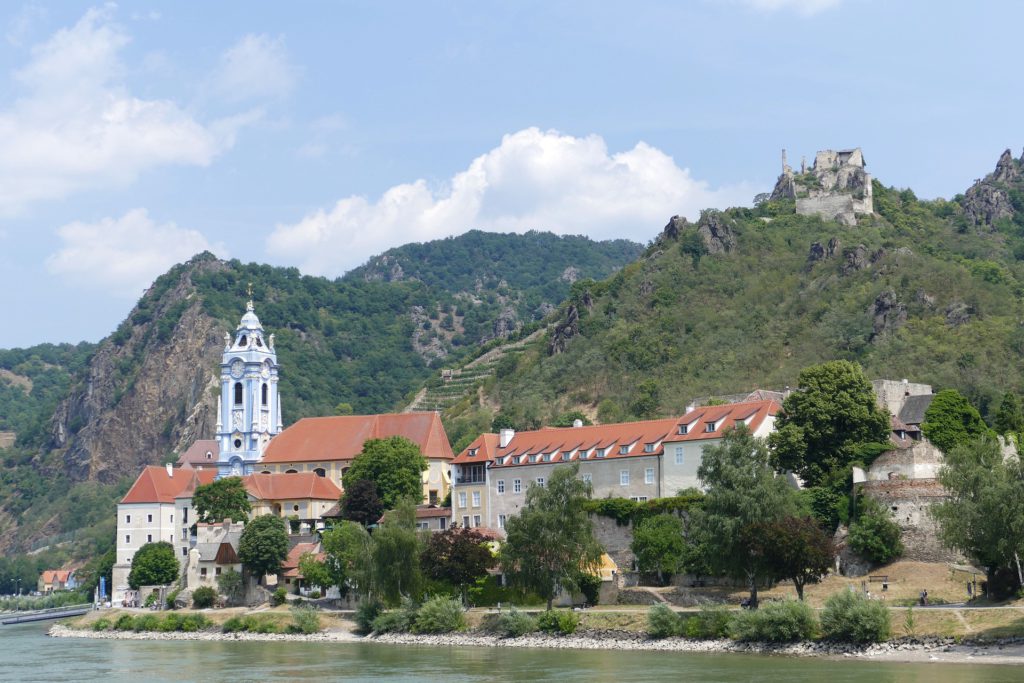 KIDS UNDER 16 FREE OF CHARGE ON EUROPE RIVER CRUISES.
Word of the day: croisiere which means "cruise" in French. One of this summer's best offers is the Family Cruise program from the France-based river cruise line CroisiEurope. They are offering special pricing for adults and adult kids throughout summer 2023. Cabin, all meals, some beverages, onboard entertainment and activities are included in rates which begin at US$1785. The best of the Family Cruise program perks is that children up to 16 years old travel free or at reduced rates. Additionally, they waived the single supplement for parents or grandparents in their own cabin. Adjacent cabins are available on request. Plus, healthy and delicious menus for all ages
Meet families from around the world with CroisiEurope's Family Club cruises to Portugal, Spain, Italy, Germany and Croatia. Spend six days in Portugal and Spain on a Porto, the Douro Valley and Salamanca itinerary. In a weeklong Italian adventure, sail from Mantua to Venice, exploring the traditional cuisine of Emilia-Romagna and Lombardy. Start in Alsace region of France and cruise the Rhine River through Germany on a 6-day cruise, among many other options. Explore Croatia — one of this summer's hottest destinations – plus Montenegro. All the above European river cruises welcome kids aged 15 and under free; kids get a 30% discount off top-value adult fares to Croatia.
We highly recommend these river cruises, by barge or small river boat, because they reduce your workload. Forget about finding affordable hotels, buying museum admissions or booking transportation during the busy Europe summer season. Cruise experts run daily cultural shore excursions free of charge with local guides fluent in English, French, Spanish or your native language. There's no excuse not to make a Europe adventure a rich learning experience for all ages. Get more information about CroisiEurope's Family Cruise program and book your next family vacation at the CroisiEurope website. It's a great opportunity for kids and adults alike to meet families from around the world.
LGBTQ+ TRAVEL WITH KIDS.
The travel industry works hard to be more inclusive and welcoming to all guests. However, real change comes slowly. We understand that LGBTQ+ parents and those with trans kids may be reluctant to plan their family vacation without specific guidance. Everyone wants and deserves to vacation where they feel comfortable. Provincetown on Cape Cod has long been a popular LGBT+ community. So have the cities of Fort Lauderdale, San Francisco, Seattle, New York and Los Angeles. Visit a city during a Gay Pride celebration—there are many throughout the summer.
IGLTA is the world's leading network of LGBTQ+ welcoming tourism business, offering advice, LGBTQ+ friendly accommodations, destinations, travel agents and more in 80 countries. With that in mind, we present a roundup of eight terrific same sex couple resorts that cater to families AND were nominated as the best of the best by the Gay Travel Awards. Even better, they're affordable.
LOS CABOS AND PACIFIC MEXICO.
Los Cabos — from the airport at San Jose del Cabo to the Baja Peninsula's southern point at Cabo San Lucas – is booming. Deemed one of Mexico's safest tourist destinations, the crowds have put pressure on otherwise low summer rates. generally good value and many inexpensive places can be found. Looking first at the posh all-inc;lusive resorts, there's plenty of family news. At the 5-star Grand Velas Los Cabos, they've redone the kids club spaces with a treehouse theme. Open daily 9am-10pm, take advantage of cupcake decorating classes, beach parties, arts and crafts, the illuminated dance floor, video setup, snack bar, gaming, and more. Beyond the supervised club, families can try sand castle building, water balloon wars, foam parties, movies under the stars, cultural performances, and more. A Baby Concierge makes traveling with infants, simple by providing everything from baby bath amenities and cribs, to strollers, childcare and gourmet baby cuisine, All-inclusive rates start at $826/ night per adult with a Feels Like Magic summer promo that means 50% off on kids' and teens' rates, half off the airport transfers and a $50 spa credit per night for adults. Book by July 15 for travel through Aug. 31, 2023.
The recently opened Villa La Valencia boasts a 1,148-foot-long waterfront lazy river featuring an art-mural bottom and a fleet of luxury pool floats. Other property highlights include an infinity pool overlooking the Sea of Cortez, contemporary suites outfitted with private terraces and Jacuzzis, multiple dining concepts, cocktail bars and the Azul Wellness Spa Center. The 308 suites can be combined into one- to four-bedroom units, sleeping up to 12. Take up to 25% off published rates by registering online for specials as a V-Club member.
Foodies will be charmed by "Little Chef-iche," program at the strikingly white modernist Viceroy Los Cabos. While parents work with Executive Chef Bernard Prim to prepare ceviche from the catch of the day, children will have their own palette of fresh fruits to work on. Toppings of seasoning and salsas are included. Upscale family amenities include large villas, the Generation V Kids Club, five pools, on-site movies and a game room. Take 20% off room rates with a 3-night minimum stay and get daily breakfast and a resort credit that starts at $75/day depending on room rate.
MAINE EATS, TREATS AND SHOPS.
Maine is the number one producer of wild blueberries in the country, and you can certainly take your pick of how to eat them when you visit – maybe pancakes, syrup, ice cream or pie. Let's not forget lobster. There are more American lobsters on Maine's ocean floor than anywhere else. Have you tried lobster mac and cheese? How about a lobster roll—kind of lobster salad served up on a toasted hot dog bun?
After indulging, work off the eats along Maine's more than 5,000 miles of coastline and 4,600 islands. Play in 6,000 lakes and ponds, on 32,000 miles of rivers and use 17 million acres of land for hiking and biking. Canoe through the wilderness of the Maine Highlands or whitewater raft on the Kennebec River. No wonder one of the state's monikers is "Vacationland." (Eileen Ogintz' "Kid's Guide to Maine" can help you plan your time.) Acadia National Park on Mt. Desert Island has an ocean, mountains, lakes and fantastically clear night skies ideal for star gazing. (Check out the "Kid's Guide to Acadia National Park"!) You don't need a car to explore Acadia either. There's a free Island Explorer bus system and plenty of places to bike, especially along the 45 miles of carriage roads.
Shoppers prepare for back-to-school at the gargantuan L.L. Bean in Freeport. It's open 24/7 and you will find plenty of outlet stores there and in Kittery, too. L.L. Bean certainly is the place to gear up whether you need hiking shoes, a rain jacket, a fishing pole, camping gear or school clothes. There are also LL Bean discovery schools to help you learn a new sport.
MINNESOTA, LAND OF 10,000 LAKES AND 10,000 HIKES.
We know why Minnesota was named by AFAR as one of 'The Best Places to Travel' in 2023. Minnesota is family and dog-friendly, with prairies, lakes, forests, river towns and cities to choose from. It borders Canada and Lake Superior, with 10,000 other lakes crowded with Midwesterners each summer. At Lake Itasca, source of the Mississippi River, families waterski, fish, canoe, kayak and swim. Kayak the Chain of Lakes in Minneapolis. Choose from 4,000 miles of paved bike trails. Eat locally by visiting a farmers' market — there are 350. Join Prince fans from around the world at Paisley Park, just 20 minutes from Minneapolis. Visit the Purple Rain House used in the film "Purple Rain." Hit the world-class museums in Minneapolis-St. Paul. There are 55 varied museums to choose from, including the American Swedish Institute, the Hmong Cultural Center and the Somali Museum of Minnesota with a collection of more than 700 artifacts.
NANTUCKET & CAPE COD, MASSACHUSETTS.
The distance from Boston to Cape Cod is only about 75 miles but it can be a long drive on summer weekends, when everyone is heading to the beach. Cape Cod is just 20 miles at its widest point, extending 60 miles into the Atlantic. Take your pick of beaches — there are 115 to choose from including Cape Cod National Seashore. Go biking on the mostly flat Cape Cod Rail Trail through towns that are full of shops, ice cream stores and restaurants. (Have you had a lobster roll?) Play minigolf or visit a lighthouse. See college baseball stars play in the Cape Cod Baseball League. Hyannis is the transportation hub for getting to the outer islands. Tiny Nantucket, 30 miles off the coast of Cape Cod, has a centuries-old history as one of the world's most important whaling ports and a first-rate Whaling Museum. The island is loved for its quiet harbors, dramatic cliffs, photogenic lighthouses and 19th-century mansions. In the summer high season, rent a house, cook a lobster, go to the beach and bike all around the island for a perfectly low-key getaway. Martha's Vineyard is famous for its beaches, historic houses and miles of biking and hiking trails (about one third of the land is protected.) There are 50 local farms and plenty of farmers markets where you can stock up. Since the 1800s, Martha's Vineyard has been a popular and welcoming getaway for Black families, especially in the town of Oak Bluff. The Obamas famously vacationed here during his presidency and have since bought a home.
Don't have a big budget? Head to Falmouth on Cape Cod, where hotels participate in 24 Hour – Stay MA by offering special packages and discounts at hotels around the state. At the Green Harbor Waterfront in East Falmouth, choose any three midweek nights and get a fourth night free, with rates from $179/night. Watch boats enter the harbor from your outdoor pool or a chaise by the barbecue. The site has other budget to posh deals including several for Boston.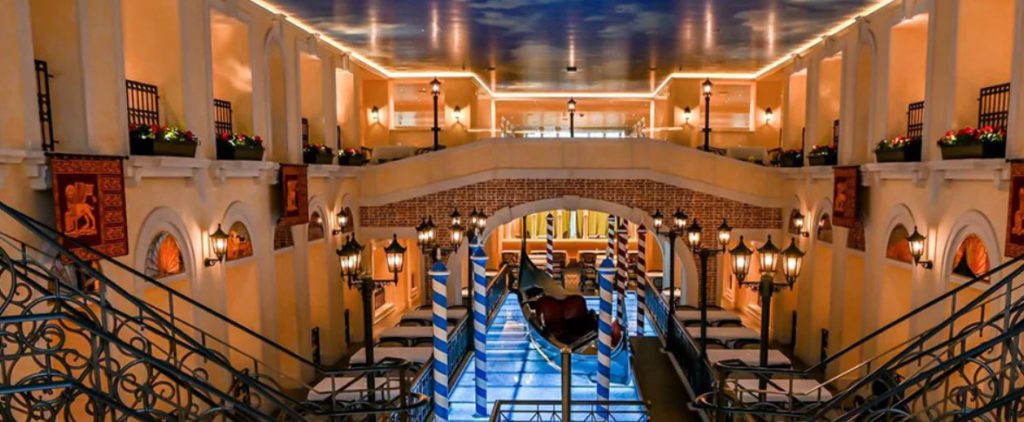 NEW SHIP ALERT: BENVENUTA! CARNIVAL VENEZIA!
Cruisers who want bragging rights take note: Carnival Venezia sets sail from New York City in mid-June. Carnival Fun Italian Style means Italian architectural design modeled after Venice's Piazza San Marco, Teatro Rosso for new and popular Carnival entertainment and an Italian Street Party. The Lido deck is modeled after the Italian Riviera with a retractable roof. Kids, teens, parents and grandparents will experience Italy with activities and games. Ready for Gondola Racing and bocce ball!
Have an Aperol Spritz at Carnival Venezia's adults-only Serenity retreat, featuring lounging furniture, sun beds and two whirlpools. New Terrazza staterooms are similar to the Havana staterooms on other Carnival ships. Located on decks 5-9 aft, Terrazza staterooms include interior balconies (many with aft-facing views) and special Terrazza Cabanas. Thy have private patios complete with plush loungers, a hammock and access to Terrazza Carnevale, an outdoor terraced deck featuring two whirlpools, a bar and tranquil lounging space.
At Canal Grande and Marco Polo, dine on three-course meals surrounded by elegant Italian sculpture, next to a real-life Venetian gondola in one of them. There will also be a new specialty Italian restaurant, special Italian menu items and popular Carnival mainstays. Think gelato!
NEW HAMPSHIRE, HISTORY, CULTURE, AND OUTDOOR FUN.
From festivals and summer theater to outdoor adventures, New Hampshire has it all. Bretton Woods touts a 3-hour zipline with sweeping views of Mount Washington. Nearby, the historic Omni Mount Washington Resort has everything from golf, spa and mountain biking to disc golf and guided hikes. Through Sept. 28, take 20% off stays of three or more nights at historic Mount Washington or at the less costly Omni Bretton Arms Inn at this link.
Budget watchers like Littlejohn, where you can visit the 112-foot-long candy counter at the original Chutters Candy Store. The Granite State institution dates back 100 years and they have three more stores to snack in. Head to Lake Winnipesaukee to cruise with M/V Sophie C, America 's oldest floating post office. They sail daily except Sunday to service island residents and take visitors from June 21-Sept. 11. The classic M/S Mount Washington is celebrating her 150th anniversary this summer, with new programs and a partnership with Wolfeboro trollies that makes it easier to explore the town's attractions while in port.
Or hike in the Chesterfield Gorge Natural Area and enjoy the Monadnock Music Festival, 10 concerts between June 15-Aug. 25. Enjoy plenty of local seafood and the living history Strawberry Banke Museum in Portsmouth. Check online for the Prescott Arts Festival calendar of outdoor movies, summer concerts and musicals. Make sure to visit local farmer's markets too.Kids will love the vintage Canobie Lake Park in Salem, an amusement park with thrill rides, water rides and more. At the Storyland amusement park in Glen, take advantage of the buy one, get one free admission policy. Breathe New Hampshire, the state's tourist offers, features a handy Summer 23 New Hampshire Fun Pass Discounts page full of savings for families.
NUCLEAR NEW MEXICO.
Los Alamos, New Mexico, a science and research center, was famously home to the Manhattan Project. Catch Christopher Nolan's new movie, "Oppenheimer" when it opens July 21 to meet the scientist who developed the atomic bomb. Los Alamos is the best known of the three cities featured at the Manhattan Project National Historical Park. The park's rangers and visitor center provide insights into World War II, atomic science and the people behind the bomb. With school-age and older kids, follow the self-guided walking tour. Go through the History Museum campus and down the legendary Bathtub Row, where Manhattan Project scientists and Nobel Prize winners lived. Nearby, the award-winning Bradbury Science Museum houses replicas of the Little Boy and Fat Man atomic bombs dropped on Japan.
Kids feeling inspired? The Los Alamos ScienceFest shows off STEAM projects July 7-18. This year's theme is Energy, and you can expect several new events. The free Los Alamos Summer Concert Series takes place Fridays May 26-Sept.1 in Ashley Pond Park. Tuesdays at the Square promises live bands each week. Look for a live theatre performance while you're there — the kids will love it. To plan your Los Alamos hotel stay, see what Booking.com recommends.
OHIO – HIKING THE HOCKING HILLS.
Scenic and unusual Hocking Hills State Park has drawn generations of hikers and Native American history buffs. The increasingly popular nature getaway just an hour from Columbus was once home to Shawnee, Delaware and Wyandot tribes. Come for the unusual rock formations, wooded trails, river kayaking and ziplines. From June 16-Sept. 3, see "Tecumseh!" the dramatic epic of a Shawnee chief fighting to defend his homeland during the 1700s. In addition to the concept of forest bathing, try night moth lightings, rock climbing, a scenic railroad, hands-on butterfly experiences, visits to artists' studios, pontoon boats and more. The nearby John Glenn Astronomy Park does stargazing programs on weekends.
Have fun selecting a one-of-a-kind lodging. From gorgeous geodomes, fully loaded treehouses, container homes and tiny houses, to a vintage Airstream or rustic tipis, there are more than 1,000 wildly diverse quirky choices. A two-bedroom Tall Pines Cabin with fireplace, full kitchen and hot tub rents $179/night.
OKLAHOMA CITY WHERE THE LAND IS GRAND.
Once a thriving Wild West town, Oklahoma City is a bustling Midwest city full of museums and family attractions. From the dozens of fun things to do in OKC start with whitewater rafting. Even if you've planned a big river trip with OARS, the city's inland whitewater course, one of two in the whole country, is special. The 11-acre Riversport OKC adventure park is right in the Boathouse District on the Oklahoma River. Guides train visitors to navigate the pounding surf or paddle SUP boards, kayaks and inner tubes on the calmer river. Dry off, bike the BMX Pump Track and climb the park's elevated adventure course. There are high-speed slides, a zip line and indoor skiing to keep the adrenaline flowing. Riversport OKC does weekly events, festivals and Floating Films in summer. The city attracts active families so there's lots more to do. Spend days throwing tomahawks, practicing at the rifle range, skating or jumping in the trampoline park with your OKC Venture Pass, just $45.99 when you use the code NICKY.
Let's not forget OKC's oversized museum scene. Start at the Murrah Federal Office building site where so many lost their lives to domestic terrorism. Now the Oklahoma City National Memorial and Museum run by the NPS, you can walk freely outside among 168 empty chairs, each representing a life lost in the 1995 Oklahoma City bombing. The First Americans Museum, opened in 2021, uses multimedia displays to share stories about the area's first 39 inhabitants and is a good starting point to explore First American attractions throughout Oklahoma. To relive the days when OKC was just another cattle town on the Chisholm Trail, visit the National Cowboy and Western Heritage Museum (formerly the Cowboy Hall of Fame.) Your kids will have fun dressing up in cowboy gear and testing out saddle.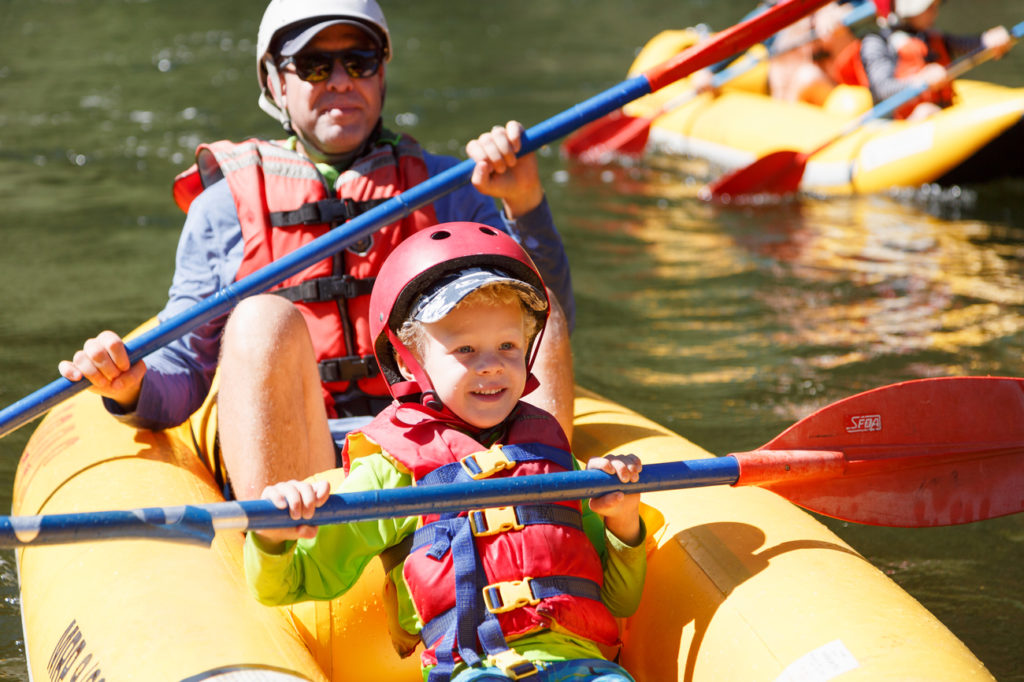 RIVER GAMES, RIVER FUN, RIVER RAFTING WITH OARS.
OARS has been a trusted name in river running and adventure travel for over 50 years. They have many family-friendly guided adventures with guaranteed fun times for those of all ages, including kids as young as 4. Maybe this summer it's rafting the Green River through the Gates of Lodore in Utah's stunning Dinosaur National Monument, floating with the little ones on California's Lower Klamath River, running exciting Class III whitewater on the Rogue River in Oregon, or playing river games with your teens on the beaches of the Lower Salmon River in Idaho. With so many options for making lifelong family memories, it's no wonder more than 1,000 families choose OARS for their family adventure vacation every year. Request a free Family Adventures Catalog today! Not sure you can plan it for this summer? Don't forget to visit the OARS Special Offers page where families often find limited-time discounts on select departures.
ROAD TRIPS FOR BEGINNERS.
Packing the back seat with kids is always a great bet wherever you want to venture, as long as you keep their needs (and attention spans) in mind. This mindful-of-your-budget summer, anchor yourself somewhere affordable and take short driving forays rather than a cross country trip. The best of the Rockies, some say, can be seen right outside Denver. This Denver to the Rockies itinerary for example, highlights a day trip at altitude from Colorado's capital to one of America's most popular parks. You have to plan carefully because Rocky Mountain National Park is an immense wilderness and requires timed entry. Consider what you want to see and do in the park and how much time you'll want in Estes Park, the park's fun gateway town. Have daypacks so you can park at the entry and take free shuttles around to explore. Using shuttles will save you gas and maybe, the kids' sanity. Northern California is a good bet for families looking to combine shorelines with inland hikes. We put together eight roadtrips from San Francisco to help fidgety kids appreciate the Wine Country, food-producing regions, Sacramento sights, hikes through elk preserves and more. Speaking of food, healthy road trip snacks are an essential no matter how far you drive.
Can't resist a big road trip? Try one of the super scenic Top 10 road trip itineraries: Blue Ridge Parkway between Virginia and North Carolina, the 113 miles and 42 bridges along Florida's Overseas Highway or Highway 1 Pacific Coast Highway from San Francisco to San Diego. Go bigger with the 1,500-mile Grand Circle through the Southwest desert comprising six national parks or the Great River Road following the Mississippi River for 3000 miles through 10 states. (That last one is a real gas guzzler.)
SAN DIEGO FOR SUN, SAND, ANIMALS GALORE.
San Diego, a wintertime family favorite destination, is hot again this summer. Local theme parks, SeaWorld San Diego and Legoland California have new attractions. Seaworld's Arctic Rescue, reputed to be longest and fastest straddle coaster on the West Coast, puts you on a snowmobile racing through the Arctic at 40mph to help endangered animals. Come back to earth and plan your San Diego stay at Legoland's Miniland U.S.A. expansion, a miniature San Diego. Orient yourselves to decide between visiting the Gaslamp District, the beach at Coronado, Del Mar and its shops, the Petco Park stadium, Balboa Park with 18 museums, or just bike around San Diego's incredible coastline. Relax in the welcoming arms and beachy vibe of the new 235-room Margaritaville Hotel San Diego Gaslamp Quarter. Young families will enjoy the redone historic Lafayette Hotel & Swim Club in North Park when it opens in June. San Diego summer hotel specials start at $737 for three nights in a double with two queens and breakfast at the SureStay Hotel by Best Western San Diego Pacific Beach on Booking.com and other platforms. Families interested in a Holland America cruise from San Diego to Mexico's ancient ruins or to the turquoise waters of Hawaii and Tahiti, or to the Panama Canal and Central America can keep an eye out for the Anniversary Sale. HAL is offering up to 45% off on cruise fares from the port of San Diego.
SANDY SAUGATUCK, LAKEFRONT MICHIGAN.
Just a 3-hour road trip from Chicago, Detroit or Indianapolis, this inclusive community on the Kalamazoo River has 25 miles of beaches on Lake Michigan. The Saugatuck Douglas region's gorgeous sand beaches and unusual sand dunes shaded by grass and low trees make it West Michigan's favorite playground. Try the water activities, beautiful hiking terrain and trails ideal for social distancing. Saugatuck Dune Rides are also perfect for families. Everyone can go in one dune buggy to explore the dunes in a fun way. The guided 40 minutes of action-packed fun costs $25 for adults and just $15 for kids ages 3-11. Check out the many remote cabins, motel resorts and vacation rentals available. Quaint, multi-room cottages start at $188 per night in late June. Don't miss Pride Day in early June and Gazebo Music in Wicks Park starting in late June and running every Wednesday evening through summer. Picnics and dancing encouraged.
SEATTLE SURPRISES WITH FAMILY TREATS.
You have to see the Space Needle and Pike Place Market (watch out for the flying fish!) Whether you have a few days before a cruise or longer, Seattle won't be disappointed with its museums, good eats, and outdoor experiences. VisitSeattle has links to current discounts for summer visitors. Here are some of our favorite Seattle things to do.
Visit the Museum of Flight to see vintage airplanes. See more than a thousand colorful glass discs suspended in Chihuly Garden and Glass. The Pacific Science Center has five buildings of hands-on science exhibits. The interactive Museum of History and Industry focuses on the innovations that have fueled the city's growth. The Seattle Aquarium, where divers put on three shows daily, is the place to see native Puget Sound marine life including salmon. There's even the Seattle Pinball Museum. Located at Seattle Center where the Space Needle and the Museum of Pop Culture are, you'll find the Artists at Play playground complete with a giant 35-foot climbing structure, rope ladders and two huge tube slides.
Ride the Seattle Great Wheel on the waterfront. Hit the waters of Lake Washington from REI's two boathouses offering kayaks, stand-up paddleboards, and canoes. Cruise Puget Sound on a Washington State Ferry. (There's a tidepool right at Golden Gardens Park for free viewing, just don't disturb the old tires.) Tour a winery. Kids and parents alike love the Woodland Park Zoo with its Living Northwest Trail focusing on animals of the Northwest, Western Canada and Alaska and the Zoomazium, a petting zoo area. Take a day trip to Mount Rainier, an active volcano. The wildflowers are spectacular!
SMOKY MOUNTAINS SUMMER.
Tennessee is most famously known as the birthplace of everyone's favorite national treasure, Dolly Parton (and Dollywood). It also houses the charming tri-cities of Sevierville, Pigeon Forge and Gatlinburg set amongst the backdrop of the nation's #1 visited National Park –- Great Smoky Mountains National Park. (Check out Eileen Ogintz's Kid's Guide to the Great Smoky Mountains.) Gatlinburg is an ideal base for families. Regional adventure parks, a world class aquarium, arts n' crafts activities in the nearby crafts district, festivals, restaurants and music venues are in the heart of the great outdoors. Plan your days around countless hiking trails, rivers for rafting and fishing, wildlife viewing, biking, camping and glamping. There are more thrills, too. Dollywood has just debuted Big Bear Mountain, a $25 million coaster. Despite having three terrifying launches, multiple airtime hills, high-speed carousel turns and tunnels, and a pass behind a waterfall, it's welcoming riders as small as 39" tall. Now, that's a toddler-sized thrill! From May 14-Sept. 10, the Dream More Resort at Dollywood is giving families who stay over up to four free tickets to Dollywood's Splash Country water park. The package includes free trolley transport there, priority access to the parks, and one-hour early admission on Saturdays. Or, come back in fall when their newest resort, the 302-room Dollywood's HeartSong Lodge & Resort, opens.
ST. LOUIS, SO MUCH TO DO, MUCH OF IT FREE.
Drive on the historic Route 66. Explore the St. Louis Zoo, one of the last free zoos in the country and home to some 16,000 animals. Walk Forest Park, opened to the public in 1876 and home to the 1904 World's Fair. At the Museum at the Gateway Arch, you can learn the story of the Native Americans, explorers like Lewis and Clark and pioneers who set out to conquer the West from St. Louis. Visiting the Gateway Arch and museum are free. Book the rattling, historic tram 630 feet to the top of the Gateway Arch. It's worth riding to the tallest monument in the country, where tram tickets start at $11.
Cheer on the St. Louis Cardinals or, for a less expensive and super fun experience, the Gateway Grizzlies. Teens can hit the coasters at Six Flags St. Louis while younger sibs go to Union Station. You'll find the St. Louis Aquarium, St. Louis Wheel, a carousel, 18-hole mini-golf course, restaurants and a daily Grand Hall Light Show on the vaulted ceiling of the historic train station.
We love the City Museum's unique all-ages, multi-story playground filled with caves, slides and climbing apparatus made from recycled and found objects. There are several other museums too.Eat and drink. St. Louis, of course is home to Anheuser-Busch and many craft beer producers. Eat some more. St. Louis boasts thin crust pizza, gooey butter cake, deep-fried ravioli and Ted Drewes famous frozen custard.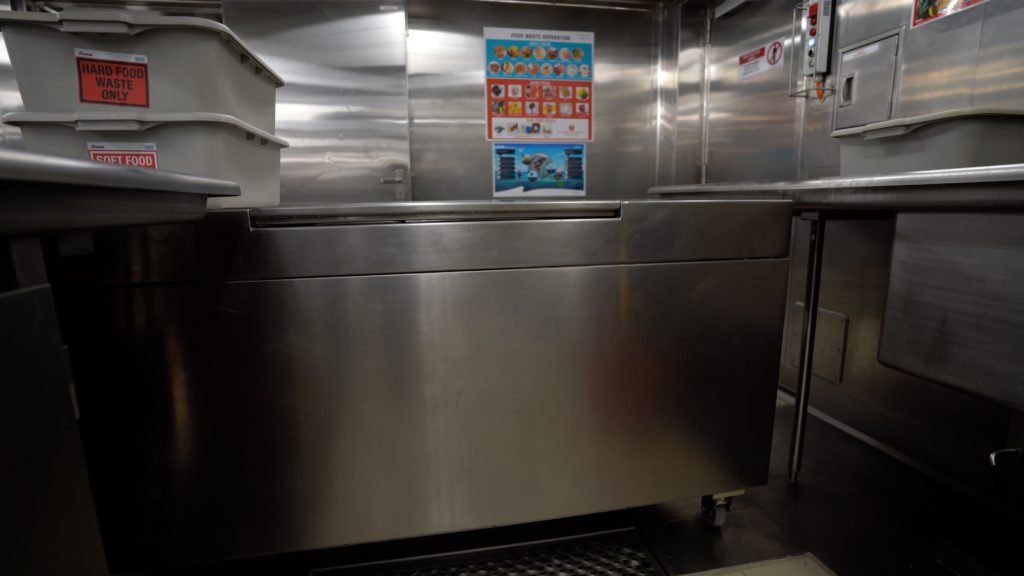 SUSTAINABILITY FOCUS MAKES CRUISING FASHIONABLE.
CLIA, cruising's trade organization, is predicting that 31.5 million people will sail in 2023, a number that tops the very robust, pre-pandemic 2019 cruise season. For Americans, Hawaii, California and Mexico are the top destinations from domestic ports, AAA reports. Alaska (from Vancouver BC), the Mediterranean and European river cruises are luring travelers to foreign ports. The best value summer cruises are found on Caribbean and Mexico itineraries. One reason travelers are trying or returning to cruises is the advancement the industry has made in becoming more environmentally friendly. While more than 78% of travelers surveyed have said they would pay more for sustainable travel vacations, with cruises you won't have to. The progress made in alternative fuels such as biofuels and liquified natural gas (LNG) and operating efficiency can be seen aboard MSC cruises, whose ships sail the world. Sleek new hull designs, special frictionless paint and robust waste management systems have been implemented on large parts of Carnival Corporation's fleet. The Onboard culinary teams have even figured out how to reduce food scraps by 30% which has a big impact on garbage – and some is processed into compost that benefits land communities Carnival Cruise Line has enlisted Chief Fun Officer Shaquille O'Neal to encourage guests not to waste food with videos.. Most of the water onboard is produced sustainably from seawater. Many Americans live within 500 miles of a cruise port; maybe this summer it's your turn to try one. Here are some simple ways for your family to travel more sustainably.
SYLVAN BEACH ON ONEIDA LAKE.
You probably know the Finger Lakes region of New York State, but the nearby Sylvan Beach on Oneida Lake is really old. In fact, Sylvan Beach and its lovable (if worn) amusement park date to 1879. Thanks to the careful stewardship of the Oneida Nation, who own the land, and their sustainable development of the region, it's just as fun as ever. We discovered the Cove at Sylvan Beach, the Oneida tribe's latest project, when it opened in 2022. The Cove's marina is a destination for boaters, and each of the 70 fully furnished cottages comes with an electric pontoon boat if you don't arrive on your own. (Note that you must have a NY State Boaters License to pilot one.) It's set up for families: the general store sells groceries, has a lunch counter and ice cream stand, a penny candy shop and a waterside bar. They also rent non-motorized watercraft if the pool, playground and town beach don't keep the kids busy. For 2023, an unlimited rides pass at the amusement park is $31.95/adult or $20.95 for just the Kiddieland zone.
TEXAS BEACHES WORTH THE HEAT.
Come summer, Southerners know how hot and humid south coast beaches can be. Yet the the sand and surf still draw many families out during the early morning and late afternoon hours – leaving nap and barbecue time in between. Cruisers favor adding a land package in Galveston, the biggest of Texas' beach areas, because the port is right there. In addition to the beach, the grown-up city is known for its Victorian-era architecture, fresh Gulf seafood, entertainment and world-class attractions. One is the impressive, not-for-profit Moody Gardens, which began as a place for horticultural and animal therapy to help people with disabilities. It grew to include a a Rainforest Pyramid housing 1,700 exotic plant and animal species from tropical areas, the MG 3D Theater Complex, a Discovery Pyramid for traveling science exhibits and a motion simulator ride. Stop by the Visitor Center to get oriented, dine or watch the dancing waters light and fountain show. Moody Gardens has a hotel and golf course too. Their Family Package for four includes a guest room for one night, four passes for two consecutive days to the Rainforest, Aquarium, "20,000 Leagues: An Interactive Adventure," the 3D Theater, 4D Theater, and the Colonel Paddlewheel Boat for $589. If you're looking for something quieter and more toes in the sand, check out Little Family Adventure's report on the best beaches on the Texas Gulf Coast.
THEME PARKS IN THE NEWS.
We're happy to report that theme parks are back in full swing and adding new thrills weekly. That's good news for families on a budget who will opt for a few long weekend getaways or a staycation instead of a full-fledged summer vacation.
They're also becoming much more inclusive. Did you know that all of Orlando's major theme parks – Universal Orlando, Walt Disney World, SeaWorld Orlando, and LEGOLAND – have specific programs and services? Download their guides to learn how they accommodate guests that may struggle with extended wait times or loud surroundings. Understand which areas the mobility challenged can access. The DoubleTree by Hilton Orlando at SeaWorld, SpringHill Suites and Fairfield Inn & Suites are all Certified Autism Centers with trained hotel staff ready to handle specific needs for guests.
Indiana's Holiday World and sister park Splashin' Safari are going cashless this season to reduce wait times and enhance guest security. 2023 Season Passes are just $45. Their hit drone and fireworks spectacle returns nightly from June 17- July 30.
Sustainability is a hot topic too. All 27 Six Flags theme and water parks across the US, Mexico and Canada are open with new environmental protocols, like compostable packaging and recycling initiatives. Six Flags Great Adventure and Six Flags Discovery Kingdom have had solar panel arrays installed to help power their attractions. Magic Mountain, home to "Wonder Woman flight of Courage," is being transformed by a solar carport energy and storage system. It will allow the park to offset 100% of its energy usage with solar power.
Busch Gardens Tampa Bay use its 300 acres in a unique way, by caring for more than 200 species of animals in an accredited zoo setting among some very exciting thrill rides. It's a park you can return to several days in a row. A budget alternative is Tennessee's 67-acre Kentucky Kingdom and Hurricane Bay in Louisville. Among more than 70 attractions are six crazy roller coasters, two giant wave pools and an impressive number of just-for-toddler rides. Currently, season passes range from $74.99 to $139.99, a big value even for multi-day visitors. Don't miss their free Pre-K season pass for ages 3-5, being distributed through June 30.Our best advice – look into the heavily discounted season passes at a park near you and see if there's reciprocity at other parks. You'll save and enjoy extra benefits right now and can plan weekends to sister parks at no extra cost.
THOSE WHO CAN'T GET ENOUGH TIME ON THE SLOPES, SKI IN SUMMER.
Some diehard skiers and riders like to brag about hitting the slopes in the morning and golfing in the afternoon. That's possible at more places this summer than ever before. Palisades Tahoe, for example, has extended the season through July 4 (though the Palisades side of the mountain will close in June.) Mammoth Mountain will also stay open through July. Colorado's Arapahoe Basin will stay open until June while Breckenridge ski resort will be open until May 30. You can also head south to world-class South American mountain resorts open for skiing and snowboarding in Chile and Argentina. Choose Valle Nevada, easy to get to from the Santiago Airport, for its buzzy apres-ski scene and Andes views. At Bariloche in Argentina, enjoy a glass of Malbec any time because children under age 5 have free daycare included with their lift tickets. Is that too much of a journey? Woodward, a pioneer at teaching action-adventure sports skills, runs several snow parks in the American West. Each summer, snow sports athletes can hone their skills and bond with other campers they will soon ride pro with. Check out the schedule at their five US Woodward destinations.
TRAIN TRIPS FOR UNFORGETTABLE, AFFORDABLE AND EASY VACATIONS.
With the emphasis on reducing carbon emissions through sustainable travel, train transport has become more popular. We're not talking about taking the subway or commuter rail. Grand journeys by rail are now on many family's bucket lists. If you're heading for a Western train trip, book Amtrak's overnight Sunset Limited in either direction between Louisiana and California. It runs three times a week and is a great way to appreciate the scenery without confining the kids to carseats or sweltering out in the sun.
Families based in the mid-Atlantic will find several great Eastern train trips. If you splurge on the high-speed Amtrak Acela train, even fidgety kids will love the remarkable views of Chesapeake Bay, expert railfan Ralph Spielman says. It's only a 75-minute ride from Washington DC to Wilmington, Delaware. Spend the weekend because Wilmington is home of the Delaware Children's Museum, easily reached via a scenic walk along the redeveloped Christiana Riverfront.
The mother of all train trips may be the Alaska Railroad, turning 100 this year. Among Family Travel Forum's top Alaska activities, it's a unique adventure… you might even have some huskies climb all aboard. Alaska Railroad Centennial is celebrating service on the 270 miles of tracks between Seward and Fairbanks all year. The Anchorage Museum's special train exhibit runs May to February 2024. Railfan note: The Gold Spike Commemoration takes place in Nenana, the original end of the line, July 15. Little cruise-goers can opt for a mini-ride on the White Pass Scenic Railway from Skagway. The 40-mile roundtrip adventure on this historic, narrow-gauge railroad includes jaw-dropping hairpin curves, towering trestles and glacier views reminiscent of what the Alaska Railroad offers.
TRAVEL WITH SPECIAL NEEDS AND EMBRACE THE CHALLENGE.
There are more summer vacation options than ever if your child or other family member faces special challenges, plus new resources for assisting those on the spectrum. For example, Great Wolf Lodge is partnering with IBCCES to develop sensory guides for each slide, pool, ride, attraction, show and activity found at 19 Great Wolf Lodge indoor water parks across the country. Contact the National Center for the Disabled in Winter Park, Colorado, to schedule several different outdoors family programs for children with disabilities. Myrtle Beach, Jackson, Mississippi and Wilmington, Delaware are among many cities with fully inclusive playgrounds.
Travel agencies like Travel Able Vacations and Magical Storybook Travels, both started by moms with children on the Autism Spectrum, specialize in accessible travel. Autism on the Seas, offers "staffed cruises" on Royal Caribbean and Disney Cruises, plus resort stays catering to families with children, teens and adults with autism and other developmental disabilities.
TSA Cares is a helpline that provides travelers with disabilities with additional assistance, as long as you call (855-787-2227) 72 hours before your flight. Download a TSA notification card, which should help you get whisked through screening without waiting in long lines. Airlines also have special accessibility teams. I discovered this myself recently when searching to see if I could get a better seat on a flight as I rehab from knee surgery. The United Airlines team couldn't have been more helpful—and saved me money as I didn't need to purchase an extra legroom seat.
WILD AND WILDER IN THE ADIRONDACKS.
Located in the northernmost part of New York, the six-million-acre Adirondack Mountains offer a plethora of outdoor activities, scenic sights, and quaint towns with an always-welcoming ambiance. You may be familiar with the Adirondack style: split-log cabins with stone foundations, dark green shutters, wood slat armchairs, evergreen forests. Décor with stuffed bears, Native American-patterned wool blankets and carved decoy ducks are still the norm in Saranac Lake. See why the fresh mountain air and pure, healthy water that put Saranac Lake on the 19th century tourism map have kept it there for today's families.
Summer recreation abounds, from fishing and hiking to boating and biking. Go birding and see more than 100 species. Mountaineers and rock climbers can access some of the region's 46 high peaks. The Wild Center, a natural science museum and park in Tupper Lake, is a highlight of any visit. Count on two days of enriching fun at their indoor exhibits, science demonstrations and otter feedings. Outside, the elevated Wild Walk is part climbing gym, part obstacle course, some observation deck and all fun. Choose the Hotel Saranac for your home base. It's now a Curio by Hilton Hotel featuring free breakfast for all as part of a summer package.
Is there a 52nd idea you want to share with us? Please do so in the Comments Field.
In this special FamilyTravelConsulting.com travel section, some of the advertising and custom content has been brought to you by our sponsors. All other content and opinions are based upon the authors' actual travel experience and knowledge.