Now that we've put the dreaded year 2020 behind us, let's cautiously consider some spring break vacation ideas.
From very good deals on flights and resorts, to relatively liberal trip cancellation policies and an abundance of ways to use frequent flyer miles, this spring may be the best time all year to plan your next family vacation.
And if you're among the millions of Americans facing a second year of remote work and online schooling, any vacation break that doesn't conflict with public health efforts sounds pretty great.
The vaccine rollout has begun, encouraging many travelers. Given consumer demand and the way the airlines, hotels and other travel businesses have maintained safety protocols to fight the spread of COVID-19, we are confident in suggesting these 21 family vacation ideas for Spring Break 2021, selected with our partners at The Family Travel Forum.
And if you're not ready to travel just yet, we have compiled 51 Virtual Vacation Ideas so your family can journey safely through a screen.
AMUSEMENT PARK HAPPENINGS
While there is plenty of uncertainty among the country's theme parks, Cedar Fair is anticipating opening a number of its amusement parks this spring, after safely operating seven of their 13 properties in 2020. Keep an eye on Cedar Point and Kings Island in Ohio, Carowinds in North Carolina and possibly other parks. They have extended the validity of 2020 season passes and are selling 2021 day and season passes online.
At Busch Gardens Williamsburg, it will be a busy spring with new winter weekend openings packed with outdoor events, music and food such as Mardi Gras (Jan. 29-Feb. 28), St. Patrick's Day Celebration (Mar. 5-28) and the Food & Wine Festival (Apr. 2-May 23). We're waiting, masks on, for Pantheon, the worlds' fastest multi-launch coaster with four launches and a 95-degree drop moving at 73 mph to open.
Six Flags Over Texas is already celebrating its 60th anniversary with a new Fire & Ice Winter Festival through Feb. 28, priced at $19.61 per entry. Look for the Fire and Ice Marketplace, fire pits with s'mores, a curling rink, specialty cocktails, live music, snow and sledding on the park's Frosty Snowhill plus fireworks on Saturday nights. New programming is due for Spring Break (Mar. 12- 21) and Easter (Apr. 2- 4).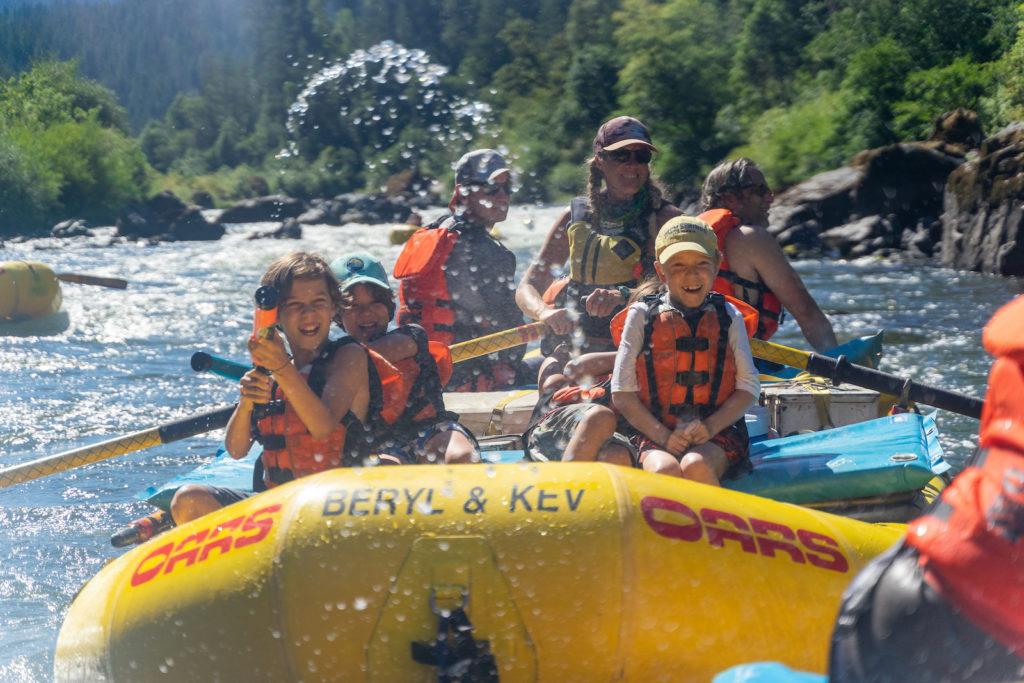 A PANDEMIC-POSSIBLE GUIDED RAFTING TRIP WITH OARS
When you combine majestic outdoor scenery, small groups, fun, frothy whitewater, guide-prepared meals and remote beach campsites, you already have the makings of a picture-perfect family vacation. Amidst a pandemic, however, a multi-day river trip may be one of the few spring and summer vacations that families can feel good about planning.
OARS, a leader in rafting vacations for more than 50 years, developed a comprehensive mitigation plan with extensive COVID-19 protocols which allowed them to successfully take more than 4,000 guests on the river in 2020. The Kresser family raved: "It exceeded our expectations and was one of the best family trips we've ever taken. The guides did a great job with COVID precautions and so did the guests."
The company's family rafting adventures include Utah's San Juan River, Green and Yampa Rivers in Dinosaur National Monument, Idaho's Snake River through Hells Canyon and Oregon's Rogue River.
Right now, you can save up to 10% on many of OARS' domestic departures when you are one of the first four to book a 2021 departure by March 31, 2021 and reference "Premier Pricing" at time of booking. Learn more and request your free copy of OARS' Family Adventures catalog.
BEACHES AND LOUNGE CHAIRS FOR CLASSIC TROPICAL SPRING BREAKS
According to Mike Kennedy, cofounder and CEO at booking platform KOALA, "Beaches factor as the number one most searched trips for the American traveler," with Cancun, Tulum and Cabo San Lucas among the top 10 searches for spring 2021 vacations. It's no wonder the warm sun and sea attract American families suffering from pandemic fatigue.
Please stay current with CDC travel guidelines which include a mask mandate on all public transportation and a requirement to present a negative COVID-19 test result or documentation of having recovered from COVID-19 to any airline before boarding a US-bound flight.
In a win-win offer for those who need a COVID test, Palace Resorts of Mexico and Jamaica will be providing free antigen (rapid) testing (two tests per room plus $19 per additional test) to be scheduled within three days of departure. And if you test positive, it's a win, too. The resorts will cover the cost of up to 14 days of quarantine for up to two guests per room who test positive.
Sandals, AMResorts, Playa Hotels, Karisma, La Coleccion are among other hotel groups rushing to offer similar programs, some in effect through late March or April, with varying costs and private options for COVID travel insurance. Additionally, the Grand Hyatt Baha Mar in the Bahamas and several Club Med all-inclusive resorts are offering rapid testing free of charge. Be sure to check the fine print before committing to any of these offers and, of course, wear face coverings and plan to stay distant from other guests while traveling.
ART IN THE PARKS AND BOTANICAL GARDENS
Most families don't associate Las Vegas with gardens but among its stunning resort landscapes is the Bellagio's Conservatory & Botanical Gardens. Open 24/7 (this is Las Vegas!), this sight is always free of charge. Among more than 60,000 plants are delightful artworks commemorating the Year of the Ox in "A Season of Love" Lunar New Year display, open through Mar. 6. Ask the kids to look for Asian sculptures and architectural elements which represent prosperity, strength and tenacity. We especially like the five costumed children made of fresh-cut flowers who play by a flower pagoda surrounded by Banyan trees and flowing water. From Mar. 13-May 22, the 14,000-square-foot gardens will transform into a spring motif.
The Denver Botanic Gardens branch at Chatfield Farms in Littleton focuses on agriculture, horticulture, ecology and history in addition to showcasing sculpture. The current show, "One Fell Swoop" by Patrick Dougherty, is comprised of willow saplings and twigs woven into fanciful structures that kids will love exploring. Book ahead for your own farm tour for up to five people.
The Franklin Park Conservatory and Gardens in Columbus, Ohio has the largest private collection of Dale Chihuly glass sculpture in a botanical garden, and all 19 pieces have been reinstalled and are featured through Dec. 31, 2021. Each month, the gardens open at night to showcase this extraordinary collection all lit up – and there are three Valentine's Day evenings in February. With so many family attractions in Columbus, this is a must-experience place.
Wherever you roam near or far this spring, check out special family spaces at botanical gardens like the 15 play areas at Family Adventure Garden at the San Antonio Botanical Garden.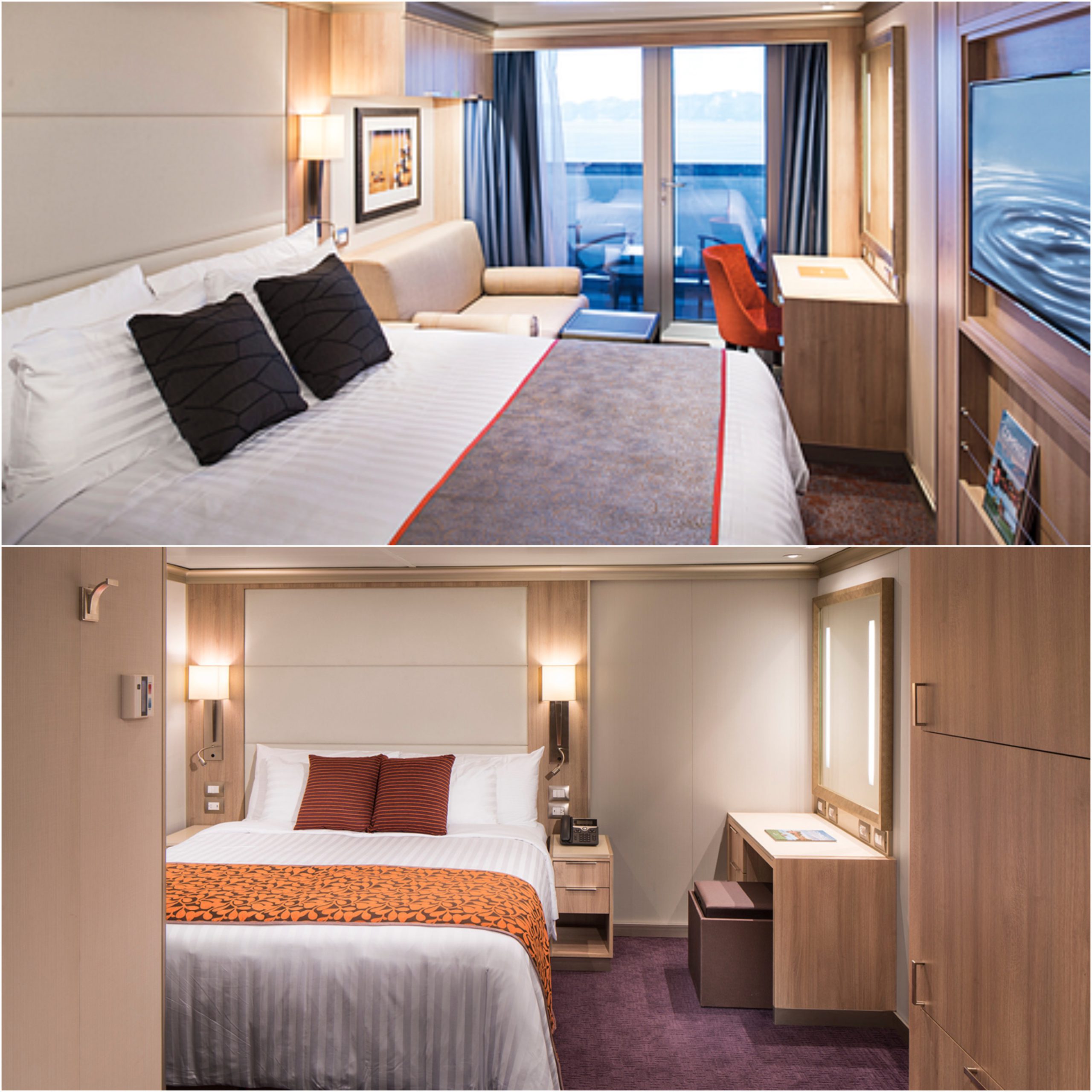 CRUISES MAKE FAMILY REUNIONS EASY
There's so much pent-up demand for cruises when the CDC completes its evaluation of new safety protocols, that families are booking now. Take advantage of the cruise companies' liberal cancellation policies and travel insurance to protect your investment.
Some cruisers can't wait to be first aboard Carnival Mardi Gras, which will be one of the most innovative ships at sea when she debuts later this year in Port Canaveral. Mardi Gras uses environmentally-friendly LNG (liquefied nitrogen gas) propulsion and boasts BOLT, the world's first at sea roller coaster. Her sister ship, Celebration, will sail from the new Carnival Cruise Line Miami terminal in late 2022 if you feel safer waiting to book her debut.
Special deals make it a great time to plan bucket list cruises to destinations across Europe. For instance, Holland America Line guests who book an exciting European adventure by Feb. 28, 2021, receive up to $2,300 in extra amenities and seven-day Holland America Line cruises start at just $1,499 per person, double occupancy. This book-now deal includes perks such as free Signature Dining and Beverage packages, pre-paid gratuities and 50% reduced deposits, plus free WiFi for suites. Taxes, fees and port expenses are additional.
All the cruise companies are doubling down now on customer service with, for example, the Princess Promise in effect even before Princess Cruise Line ships return to sea. Princess will 'make it right' for any onboard service that does not meet expectations with onboard credits, future cruise credits or refunds. Their Book with Confidence policy allows guests the flexibility to change their vacation plans 30 days prior to day of departure, receiving cancellation fees as a future cruise credit. (Available for cruise bookings made through Mar. 2 for voyages departing through Oct. 31, 2021.) The Princess Vacation Protection provides protection in the form of either a future cruise credit or a reimbursement of the normally non-refundable cancellation fees, depending on the reason for changed plans. It also covers guests for the many unforeseen expenses that costly travel insurance would.
Our Family Cruise Guide has reviews of the major cruise lines and their pre-pandemic family offerings and is a useful guide to what you can expect on your next sailing.
ALTERNATIVE LODGING ENCOURAGES NEW STYLES OF TRAVEL
Everyone wants privacy and distance from their neighbors to keep their family safe, and at an affordable price. Picture fitting the whole family into a fully outfitted yurt or an Airstream trailer, available at several KOA Kampgrounds around the US.
Tiny Houses, whether they're park model RVs in a campground or compact shipping containers designed with high style, hold growing appeal for travelers. Fireside Resort near Jackson Hole, Wyoming, is one resort comprised of 25 isolated, wood-clad mini-units with porches and fire pits. From Feb. 16-May 15, get 6 nights for the price of 5 and take 10% off jeep rentals for local adventures.
Have you heard of the new LOGE Camp hotels? LOGE, which stands for "Live Outside, Go Explore" has small, dog-welcoming hotels that celebrate the outdoors in California, Colorado, Oregon and Washington. Their newest property, Leavenworth Downtown, brings Washington state's scenic outdoors in with 26 comfortable guestrooms that face outside hallways, open remotely and come stocked with cleaning kits. When you want to socialize safely, each room has access to shared outdoor space with firepits and hammocks. Whether you choose a riverfront cabin or a room in the downtown lodge, they can provide gear rental, guided outings, live performances and community events.
CAMPUS TOUR AND COLLEGE VISITS
Many schools are currently offering in-person and remote learning options to students. Given limited capacity and the need to adhere to COVID safety protocols in their counties, you'll have to plan ahead for a campus tour. Since city universities and colleges come in all shapes and sizes with personalities your kids will pick up on, even an in-person visit to a local school is well worthwhile.
One cool college town, Columbia, Missouri, is a fun and affordable spring break destination. It's home to the famous Mizzou (University of Missouri) and two smaller liberal arts colleges, Stephens and Columbia College. Visit COMO, as it's known, if your teens are unsure whether they're interested in a large state school or smaller private ones. The College Board suggests your students call ahead to the admissions office to determine what's available to see.
STAYCATIONS AND ONE-NIGHT DISCOVERIES WITHIN DRIVING DISTANCE
If you talk to Brian Chesky, CEO of Airbnb, he'll say that his home-sharing network has enabled millions of hosts to introduce visitors to lesser known places. And most experts agree with his notion of travel redistribution; thanks to the pandemic, avoiding the world's 50 top cities in a trend that's here to stay.
This spring is a great time to explore what your region has to offer. Use the AZA organization to find zoos and aquariums you never thought about visiting. Many AZA members will accept your membership in one zoo for free admission to another and the savings will likely cover your hotel.
Find a Children's Museum will help you do just that, in all 50 states and around the world. If one of the Association of Children's Museums members is currently closed, this site will refer you to the latest virtual programming done by the museums.
Make this spring break a hyper-local adventure. If you're in Ohio, learn about more than 50 historic sites with the OhioHistory site. New York state's Path Through History features 13 topics, such as Women's Rights, so you can choose from 30 listings with detailed information about each. Let the kids help research and leave us a comment with what you've discovered.
HOW TO AFFORD A PRIVATE CRUISE IN EUROPE
CroisiEurope operates six Canal Barges which offer intimate cruises through distinct French Regions. Holding at most 22 passengers, they are a perfect option for small family or friend groups looking for a unique and private trip. This is slow tourism at its best with the comforts of home plus modern conveniences while you cruise the timeless canals of France,
Each cruise explores charming cities, quaint villages and idyllic landscapes. Cruise in Burgundy, Champagne, the Alsace, the Loire Valley or Provence – on a private vessel. French cuisine and fine French wines are paired by CroisiEurope's gourmet chefs under the direction of Alain Bohn, a member of the Maîtres Cuisiniers de France.
Daily excursions are included and there are bikes onboard when your family wants to get more active. Chartering one of these small ships is an excellent s opportunity to travel with close friends and family, in a uniquely private hotel barge. 2021 and 2022 barge cruise departures are now available; ask their agents about special offers.
CHASING THE PRESIDENTS
After the tumultuous inauguration of America's 46th president, Joseph R. Biden Jr., and Vice President Kamala Harris, it's a great time to brush up your family's knowledge of presidents and their families. Did you know German Shepherds Champ and Major Biden will be the next canine occupants of the White House, following in the paw prints of Woodrow Wilson's sheep who mowed the White House lawn? Caroline Kennedy kept a pet pony, William Taft had a cow and well, John Quincy Adams had an alligator which was reputed to live in a bath tub. For a virtual treat, log onto the Presidential Pet Museum website and plan a visit when they reopen at a new location.
While most of the Presidential Libraries are closed, families visiting Virginia can learn about presidents from the homes of George Washington at Mount Vernon, and Thomas Jefferson at Monticello. Both fascinating sites are open at limited capacity for abbreviated interior tours and have many interesting historic places outdoors. The Harry S. Truman Little White House was built on the coast of Key West in 1870 for the Navy and later used by Truman as his winter White House (1946-1952). Today, this beautiful home where several other U.S. and foreign presidents have slept is open daily for tours with regularly scheduled family activities.
In Quincy, Massachusetts, the Adams National Historical Park reopens from April until November, so you can tour the home of John Adams, the second U.S. President and his son, John Quincy Adams, the sixth president. Here's what we said about Presidential pets, trivia and more.
BLACK LIVES AND CULTURE MATTER
In a year when the Black Lives Matter movement reminded the world that all lives matter, we celebrate Black history in February and all year long. There are destinations defined by Black history and culture, such as Boston, Jamestown, Kansas City and Memphis. Montgomery, Alabama, where Rosa Parks kept her seat on the bus and Reverend Martin Luther King defended her, is considered the birthplace of the Civil Rights movement.
This spring, it's Richmond, Virginia, where public art, hiking trails and museums are focused on the #BLM movement and Black History Month programs. New public artworks include the 16 murals of "Mending Walls," a Kamala Harris portrait on brick and the stunning variety of works projected on the city's Robert E. Lee statue, which has become the canvas for all protest movements. Walk past 17 markers on the self-guided Richmond Slave Trail to see where the first slave trade ships docked to the local jail and other local monuments. The Black History Museum & Cultural Center of Virginia explores all phases of the Black struggle in America and highlights the rich contributions of Black Virginians.
And in Philadelphia, throughout February, Mural Arts Philadelphia will honor Black History Month with a series of events, an online marketplace to buy art and tours, including a one-hour Black History Month Virtual Mural Tour, featuring murals that represent iconic Black figures and civic heroes of the past and present.
Of course, African-Americans are currently making history. At the Kennedy Space Center Visitors Complex, for example, learn about the three Black Astronauts inducted into the Astronaut Hall of Fame and three others memorialized there who lost their lives in the line of duty.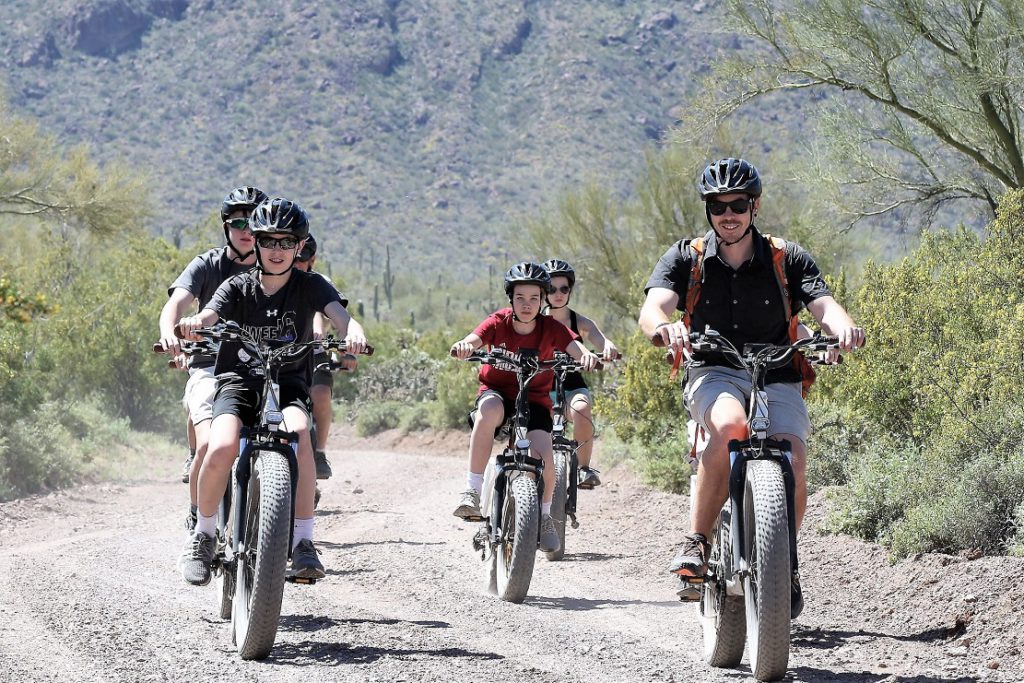 GUEST RANCHES ARE THE ORIGINAL ALL-INCLUSIVE
As the country's original all-inclusive adventure vacation, guest ranches offer effortless options to satisfy any taste this spring. Check out how three classy ranches in Arizona, Idaho and Colorado from BestDudeRanches.com welcome families.
Warm weather seekers should pick White Stallion Ranch outside Tucson, known for ranch activities above and beyond horsemanship. Facilities include a heated pool, petting zoo, evening entertainment like lasso roping, tennis and more. Picture your clan trying shooting, rock climbing, archery and fat tire E-bikes, assisted by White Stallion's trained ranch crew. White Stallion's new Outdoor Adventure Package is free with a minimum six-night spring break stay!
Experience the traditional western lifestyle at the award-winning Western Pleasure Guest Ranch in the Idaho Panhandle. In spring, their unstructured Bed and Breakfast package includes a cabin or a themed room in the log lodge plus a hearty cowboy breakfast. Join two-hour guided horseback rides, play in the snow or put up your boots for some R'n'R. Families stay busy outdoors at the hot tub, basketball court, playground and horseshoe court.
At Colorado's Lost Valley Ranch, 23 deluxe one- to three-bedroom cabins boast traditional western décor, fireplaces and porches with lounge swings to keep you cozy and socially distant. During spring, there's babysitting and a supervised program to keep ages 3-5 busy so your group can enjoy for guided trail riding, hiking through the Pike National Forest, fishing and square dancing.
SPRING TRAINING MEANS PLAY BALL
This won't be the kind of spring training you may have seen in the past, but the basics are all there. Get your kids into the properly respectful mode with a copy of "Ballparks of America Bucket Journal," a spring-bound, 83-page book ($37) with the history of 30 Major League Ballparks, extra room for trip planning notes, ticket stubs, drawings, stats of the games you saw and more.
Then plan your trip to the small stadiums of the Arizona Cactus League or the Florida parks that host the Grapefruit League. Limited capacity, in-person games run from Feb. 27-Mar. 30, 2021.
In Arizona, the San Francisco Giants practice in the Old Town of Scottsdale at Scottsdale Stadium. After all that sitting, let the kids lead you around Old Town's public artworks; they will love the 26-foot-tall Jackalope. Spend a few more days to catch the Colorado Rockies and Arizona Diamondbacks at Salt River Fields at Talking Stick, next to the Salt River Pima-Maricopa Indian Community. Families love the Fields' interactive Cold Stone Kids Fun Field. Taking the Kids has lots of other Scottsdale activity ideas, but be sure to keep face coverings and social distancing protocols in mind.
The Florida Grapefruit League comprises 15 MLB teams who play in local stadiums along the Atlantic and Gulf Coasts of the state. Clearwater is home to Bright House Field, the Philadelphia Phillies stadium, as well as plenty of family-friendly beach resorts. Tampa, nearby, hosts the New York Yankees and a beautiful waterfront.
HISTORY COMES ALIVE IN THE SPRING
During this spring school break, make history fun, especially if your children have been occupied online with distance learning. There are safe places where kids can come face to face with historic figures and feel as if they are time-traveling.
Have the kids been making up sea chanteys on TikTok? Dance aboard historic vessels, including two visiting schooners in dry-dock for maintenance, at Mystic Seaport. Located on the Connecticut coast, it's the place to peruse sailor-made folk art, discover the history of commercial seafaring, rent a rowboat or sailboat to tour the harbor and follow expert guides aboard vintage and replica ships.
In Washington, the Columbia River Maritime Museum is another unique experience where budding sailors can tour seafaring vessels and study maritime artifacts and fine art in exhibits and through hands-on activities. Don't miss the legendary Columbia River entrance, where the thrashing Pacific Ocean and mighty Columbia River meet to create one of the most dangerous bar crossings on the planet.
See what life was like during the 1800s on the 1,000-acre plains at Connor Prairie in Indiana. Ages 5 and older don face masks for special outdoor programming with interpreters in three categories: Outdoor Excursions, Behind the Scenes Tours and Pure Fun. Some of the indoor museum facilities are open. Or, use this state-by-state list of historic monuments to find nearby places for nearby and overnight family excursions.
ORLANDO IS A SPRING BREAK MECCA
The 2.5 million visitors who visited during March and April in past years have made Orlando one of the country's top spring break destinations. This year, with strict COVID protocols and enhanced safety measures in place, it's likely to be big too.
At Universal Orlando Resort, Mardi Gras 2021: International Flavors of Carnaval runs Feb. 6- April 11. Picture marching bands, colorful Mardi Gras floats parked in Instagrammable locations, performers and dancers. Find the dozens of new dishes and drinks used to celebrate Carnival (think Cajun and Caribbean) waiting for your pleasure. Universal Orlando is also offering $200 in savings on four-day family of four tickets plus big discounts on hotel rooms and season passes.
At Disney World, the Taste of EPCOT International Festival of the Arts runs through Feb. 22 and, with controlled crowds and timed entry, it's easier than usual to catch the hottest attractions such as the new Mickey & Minnie's Runaway Railway, Star Wars: Galaxy's Edge, Pandora – The World of Avatar and Toy Story Land. Tell the kids to keep their cameras handy because their favorite characters will be roaming all four parks and hotels. In Disney savings, purchasing a four-night/three-day room and ticket packages at select Disney Resort hotels gets you an extra two days of theme parks tickets for arrivals most nights through Sept. 25, 2021.
OUTDOORS AT AMERICA'S GREAT PARKS
Despite pandemic pressures that make it necessary to remind everyone to recreate responsibly, the National Parks are busier than ever. Families with 4th and 5th graders should take advantage of the Every Kid in the Park program to visit the National Parks, designated lands and waters at no charge – and do it on less crowded weekdays if possible.
Snow lovers are having a field day at national parks which offer winter recreation such as cross-country or Nordic skiing and snowshoeing. Acadia National Park in Maine, Grand Tetons in Wyoming and Mount Rainier in Washington are among parks which maintain trails for cross-country skiing and snowshoeing. Yellowstone and Voyageurs in Minnesota are well known for their scenic snowmobile trails.
One of the big appeals of these sports which require minimal gear or facilities is that you can partake at a golf course, local park or state park, too.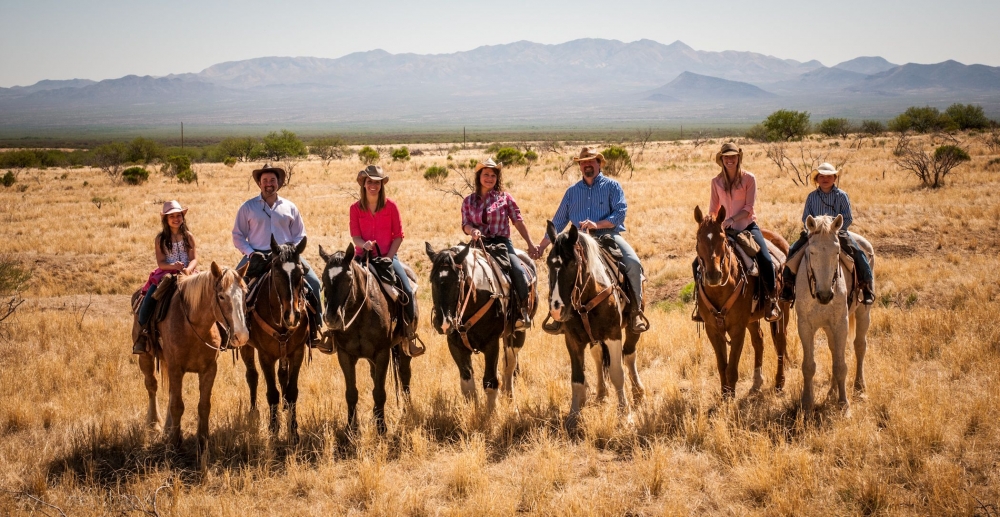 SPEND SPRING ON HORSEBACK & SO MUCH MORE AT DUDE RANCHES
As families search for outdoor recreation, there's been a surge of interest in authentic ranch vacations. Dude Ranchers' Association (DRA) member dude ranches provide adventures in great open spaces and encourage family time — without worry about planning, cooking or cleaning – while adhering to the latest COVID-19 protocols.
With selected DRA ranches in 10 states, locations for a great spring break family vacation range from the warmth of sunny Arizona to the snow-dusted Rocky Mountain states. DRA ranch accommodations range from private cabins to lodges, some with kitchens and hot tubs. Activities for every interest run from horseback riding to spa-going, rock climbing to fishing to desert Jeep tours plus more, as our report and this one from The Family Travel Forum.
In a wintery dude ranch setting, your family will experience cross country skiing, snow biking, sleigh rides and more. In a sunny dude ranch setting, your family will enjoy daily horseback rides, kids' programs, biking in the sun, swimming in the pool and more! Rates to suit every budget include lodging, meals, and most activities. Review the DRA website to find the best fit for your family whether you've got toddlers, teens or grandparents in your travel pod.
RENT AN RV FOR $9 PER DAY AND HEAD TO POPULAR RESORTS
"Nomadland" is the heart-wrenching story of widower France McDormand, who takes up the RV lifestyle to cope with her loss and finds healing in the beauty of America's many landscapes. If you're ready to sample the RV lifestyle on a temporary basis – and in a luxurious rental unit — you're in luck.
For a limited time only, El Monte RV and Road Bear RV are offering one-way RV rentals starting at only $9.00 per day. Brand new RV's accommodating up to four comfortably range from 22 feet to 30 feet and are manageable for those without prior RV driving experience.
The catch is that these are one-way RV rentals from Chicago, Illinois or Elkhart, Indiana to select drop-off resort destinations nationwide. You'll start at the companies' factories in the Midwest then deliver your unit to one of multiple drop-off destinations including Los Angeles or San Francisco, Las Vegas, Denver, Miami or Orlando, New York, Dallas, Salt Lake City and Seattle. En route, take advantage of the friendly Harvest Hosts membership program to maximize your sightseeing. Harvest Hosts provides RVers with access to a network of more than 1,800 wineries, farms, breweries, museums and other unique attractions where they can stay overnight in between conventional campgrounds.
To reserve your brand new RV with pick-up dates beginning Mar. 1, 2021, book now. With limited inventory, both rental companies encourage customers looking to pick-up in April or June to join the waitlist. A member of the El Monte RV or Road Bear RV team will contact interested guests when those dates become available. Not sure this is for you? Check out our Tips for First Time RVers.
GUIDED SPRING ADVENTURES LEAD YOU OUT OF YOUR COMFORT ZONE
If you're an active family looking for a guided adventure, there are many new opportunities this spring. That's because the top adventure tour operators have discovered there's a market for smaller, private family trips customized with your family's needs in mind.
If your family enjoys two-wheel touring, contact the Adventure Cycling Association about their mountain biking tours. Whether it's the remote Great Divide Mountain Bike Route crisscrossing the crest of the Rocky Mountains or the Parks, Peaks, and Prairies route between Montana and Minneapolis, these are bike trips to remember. Their team will help you decide which trips are age-appropriate for your clan. Tours ranging from self-contained / camping to fully escorted / inn-to-inn tours start from $599.
If you prefer to have expert naturalists, drivers and wellness guides accompany you, research the options at Insight Vacations. The 10-day "Wonders of the American West" starts at $3,483 per person. For families who want a five-star guided expedition, we offer the Abercrombie & Kent "Tailor Made Wyoming: Yellowstone Family Adventure." This seven-day bucket list adventure running June through August includes three days in Yellowstone with a naturalist, a wildlife safari in the Grant Tetons, a float trip on the Snake River and horseback riding in the Gallatin Mountains, from $6,195 per person.
The Adventure Travel Association keeps a current list of active members to spark other spring break ideas.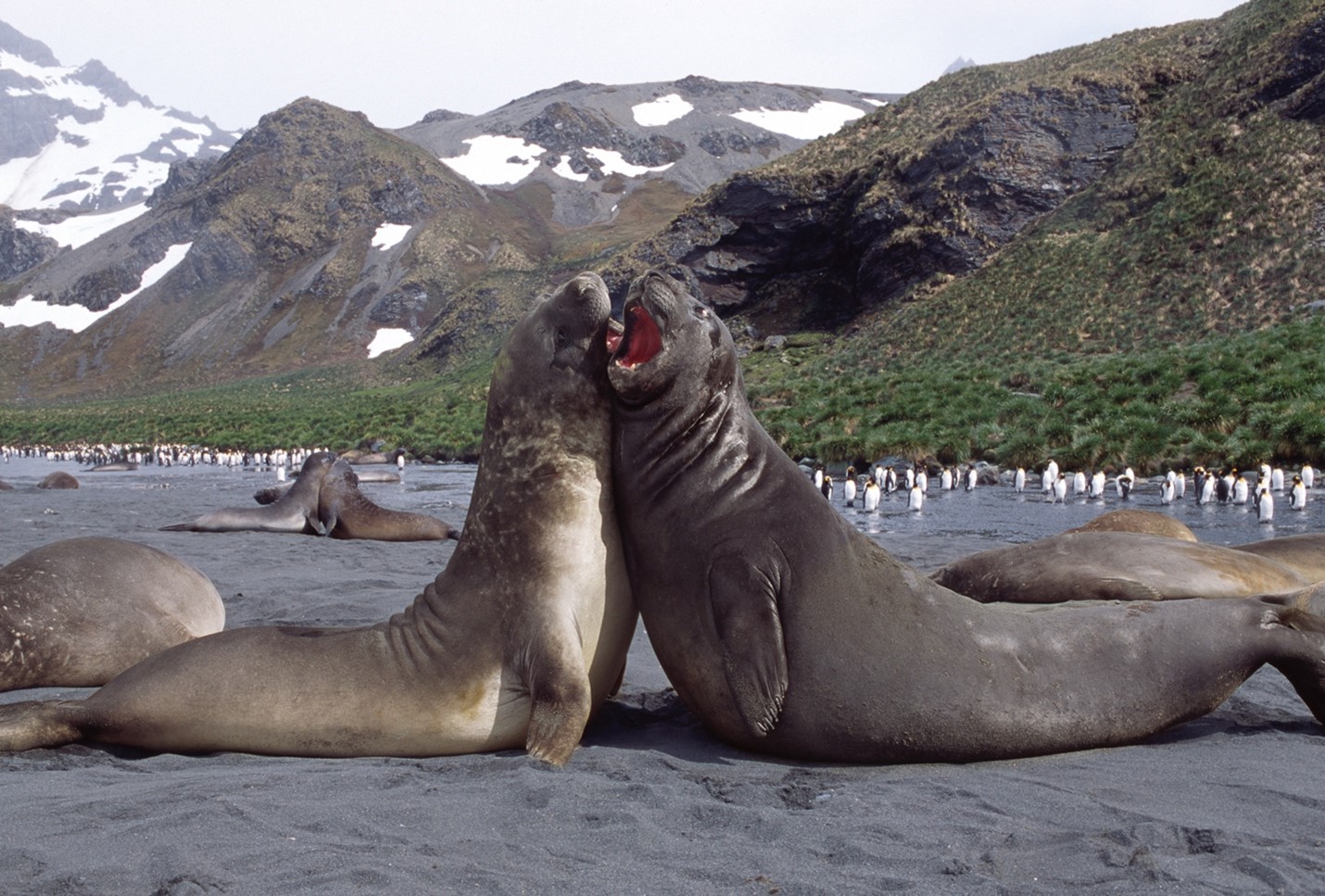 Antarctica, Make Up For Lost Time
Feeling like you want revenge for the travel time you've lost to the pandemic? Here's the luxe-adventure expedition of a lifetime, setting sail in late 2021! Antarctica is the ultimate bucket list trip of bucket list trips. One year after our lockdowns began, families – and especially vaccinated travelers – are eager to see a perishable destination like Antarctica, especially with the inevitable decline that climate change scientists predict.
On Google, Antarctica has charted the most significant growth in interest from American travelers, Bloomberg reports. At the same time, Crain's Chicago Business reports, "such places as Antarctica have led the way for the travel industry's recovery."
The winter of 2021, the World Navigator, a newly constructed, small (98 staterooms) expedition ship will launch as the first expedition ship from Atlas Ocean Voyages. Sailings are planned from November 2021 through March 2022. Get closer to Antarctic life from the World Navigator's Water's Edge, the industry's lowest observation bow and the only one with wrap-around, heated benches for extended time out on deck. In ecologically sensitive areas, another industry first — quiet hydrojets — will enable guests to see more marine life because underwater noise will be minimized.
Atlas Ocean Voyages has also chartered its own widebody jet for the season to bring guests directly from North America to Ushuaia, Argentina, shortening the time it takes to reach the port of embarkation. Join this remarkable adventure, share it with your children and grandchildren (ages 10+ recommended.) Explore together among penguin rookeries, elephant seals and pods of whales, sailing past towering icebergs and watching wildlife unique to this part of the world cavort on ice floes.
Atlas' signature All Inclusive All The Way program includes complimentary round-trip air travel from major U.S. and Canada gateways, a choice of shore excursion at every port, prepaid gratuities, polar parkas, premium wine and spirits, international beers, coffees, Wi-Fi, L'OCCITANE bath amenities, gourmet dining, and more with generous refund policies. Contact Atlas Ocean Voyages or your travel specialist today to guarantee your place on these exclusive sailings.
SPRING SKIING AT DOWNHILL RESORTS
Snow sports in spring are really special because resorts typically have warmer weather and easier conditions, making everyone in the family happy. Just make sure to check each state's COVID-19 quarantine rules. If you have beginners or just want to keep your distance this season, try smaller, less expensive resorts like the Colorado Gems — including Ski Cooper.  We have found that families are not only heading to smaller resorts but finding other ways to have fun in the snow.  
Bromley in Vermont (visitors have to quarantine at home or on arrival for 7 days then produce a negative COVID test), is another great place to learn. A private 90-minute class for your family of 3 costs just $150; a private half-day (3-hour) lesson for up to 4 costs $600. Book by phone at 802/824-5522 ext. 709 and inquire about their BART Adaptive School for anyone with physical disabilities.
If you want to go big, the self-styled "Spring Skiing Capital" at Lake Tahoe, Squaw Valley Alpine Meadows, is safely operating for IKON pass holders with limited capacity lift and dining facilities. Check California's current travel restrictions before booking.
In a good deal for families, stylish Park City, Utah is offering guests who book 3 or more nights' accommodations online or by phone at 855/730-7319 between Feb. 16 and April 12 a Ski Park City Delta gift card worth $300 toward future airfare. There's no need to fly to Salt Lake City; you can drive and still earn the airline credit. And if size doesn't matter, at Brighton Resort, on the very top of Big Cottonwood Canyon with an annual average 500 inches of snow, kids 10 and under always get free lift tickets.
WASHINGTON DC FOR CHERRY BLOSSOMS
While many annual events at DC's famous National Cherry Blossom Festival (Mar. 20 – Apr. 11, 2021) have been cancelled, there are plenty of ways to celebrate the 1912 gift of 3,000 cherry blossom trees to Washington, DC by the mayor of Tokyo.
Of course, those gorgeous blooming trees along the National Mall don't know there's a pandemic; they'll be here for all to enjoy (NPS is forecasting Mar. 21-24 as the peak bloom period). Pack Eileen Ogintz' book "Kids Guide to Washington DC" to let kids lead the way. Mask up to participate in outdoor events around the Tidal Basin, site of most of DC's famous cherry trees. April 4, count on the return of America's largest Japanese cultural street fair: Sakura Matsuri will bring 80 cultural groups, art vendors, food booths and more to Pennsylvania Avenue. Check the official Cherry Blossom Festival website for other planned events and discount hotel packages.
While you're in town, take advantage of the temperate weather to tour the family around more than 100 Washington DC street artworks – they're very cool. Stay current on the status of DC's attractions and businesses and last, but not least, buy travel insurance.
Additional resources for your family's safety:
—————–
We hope you'll use our guide to make your spring break or summer vacation planning easier — and please share your own discoveries in the Comments section below.
Wherever you see ads or images within this special FamilyTravelConsulting.com travel section, the advertising and custom content has been brought to you by our sponsors. All other content and opinions are based upon the authors' actual travel experience and knowledge.