Are you ready for a family spring break 2022 style? Certainly, you are more than ready after so many pandemic vacation adjustments. The Omicron variant might make family travel more complicated this spring, but it's not an insurmountable obstacle!
PREPARING FOR FAMILY SPRING BREAK 2022
Here are five questions to answer before planning your family spring break 2022.
Are you all fully vaccinated? Consider that nearly a million children were diagnosed with COVID-19 just in one week in mid-January according to the American Academy of Pediatrics. They note that just over half of America's 12 to 17-year-olds are vaccinated and just 27 per cent of those 5-11 have received at least one dose of the vaccine. If you are fully vaccinated, you still may get Omicron, but experts say you likely will have a far milder case.
Do you have a plan if one of you does get sick away from home?
Have you got at-home tests? They will be useful if someone in your family gets sick or you believe someone in your group has been exposed. At CovidTests.gov you can order four home test kits free of charge. Alternatively, order the Family Travel Forum LetsGetChecked test kit with our exclusive 40% discount code. They use TMA lab analysis, return results within 48 hours and provide an official lab report.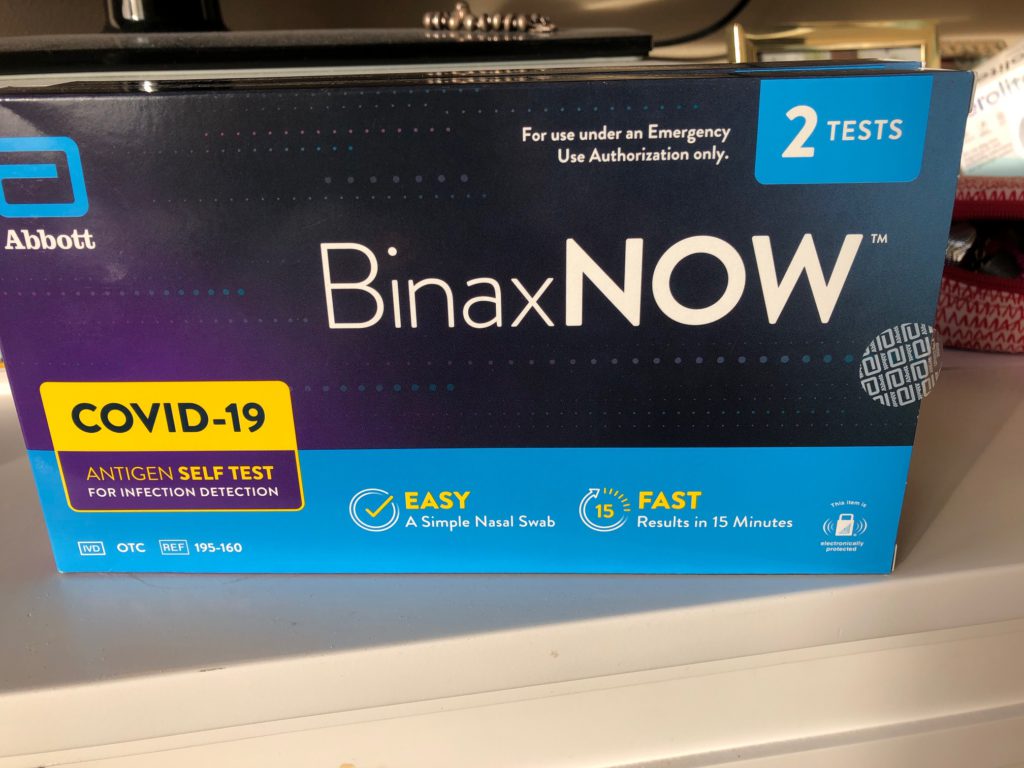 Have you got travel insurance? It's never been more important. However, make sure that your insurance will cover expenses should you get COVID-19 and be unable to return home as scheduled.
Got plenty of masks? Consider N-95 masks designed to achieve a very close facial fit that protects from airborne particles. Be vigilant especially in airports, on planes and other public transportation. Expect to wear masks at indoor attractions including museums and theaters. And keep your vaccination card handy. You may need to show it at restaurants.
Once you're prepared, here are 22 ideas whether for spring break 2022 or for planning now to enjoy together later in the year.
PLAN NOW FOR EUROPE THIS SPRING OR SUMMER
You may have seen that there are now relatively good airfares to Europe for spring and summer 2022. Kayak, for example, is showing May round trip fares from New York to Lisbon at $382 and just $486 to Paris. It's time to lock in a safe spring getaway. The noted French river cruise company, Croisieurope is having promotions on their barge trips through France, as well as Rhine and Danube River cruises for last minute family escapes. For example, you can sail the Canal Saint-Martin, Burgundy canals, Alsace canals, Provence and Camargue on culturally immersive cruises that explore France's countryside. The six small luxury barges cruise on an all-inclusive basis, serving the finest French cuisine (it's casual and kid-friendly too!) Enjoy the landscape while lounging or sunning on the top deck, then bike or hike along the tow paths at each stop to work up an appetite. Their sale means two passengers go for the price of one on all barge departures in April 2022. Or go big with great river cruise sale prices. Take $681 off per person on Rhine River cruises in April. This summer, take 20% off on Danube River and Black Sea itineraries or take advantage of two-for-one pricing on cruises through Bohemia along the Elbe and Vltava Rivers. Their Family Club Cruise pricing is coming soon. Croisieurope prides themselves on Flexible Booking Policies so you can postpone your reservation at no cost or receive a refund if the cruise cannot take place.
ASPEN AT 75
Good things are happening in Aspen, Colorado, where the Aspen Snowmass resort is celebrating its 75th anniversary. When Aspen was established in 1946, its single seat Lift-1 was the longest chair lift in the world. Returning veterans from WW2's famed 10th Mountain Division joined founder Walter Paepcke to run it; several went on to other successful ski resorts. Paepcke, an industrialist and noted philanthropist, also founded the Aspen Institute, Aspen Music School and Festival, imbuing the small mining town with highbrow culture that is still distinctive.
Today, Aspen Snowmass owns and operates four mountains – Snowmass, Aspen Mountain, Aspen Highlands and Buttermilk. The group is known for its premium, yet sustainable, recreational options and family-welcoming ski schools. Anniversary events include a two-night production at the Wheeler Opera House Mar. 11 and 12 and more. April 3-17, look for the resort's $75 lift tickets special ($55 Child/Teen/Senior tickets) when you book lodging through Stay Aspen Snowmass.
Visit the Aspen Center for Environmental Studies and see the resident raptors or snowshoe atop one of the mountains with their naturalists. The Gant, with 140 luxury condos, two heated pools and three hot tubs, is offering IKON or Aspen season pass holders 25% off published rates for deluxe and premier room types for two or more-night stays through April 18, 2022. Celebrate your own milestone with a meal at Diamond Dome, their private, heated rooftop lounge.
RIDE 'EM! COWBOYS AND COWGIRLS AT DUDE RANCHES
A new adventure like none other awaits you at a dude ranch. Skip the beaches this year and head to a dude ranch for spring break vacation, where safety, fresh air and social distancing have always been a priority! Horseback riding, rock climbing, kids' programs, hiking, swimming, and so much more are offered at dude ranches. Head to one of the most popular outdoor vacation destinations this year and experience what all the fuss is about. Learn new skills, partake in activities you may have never imagined, and simply relax and watch the family have a great time.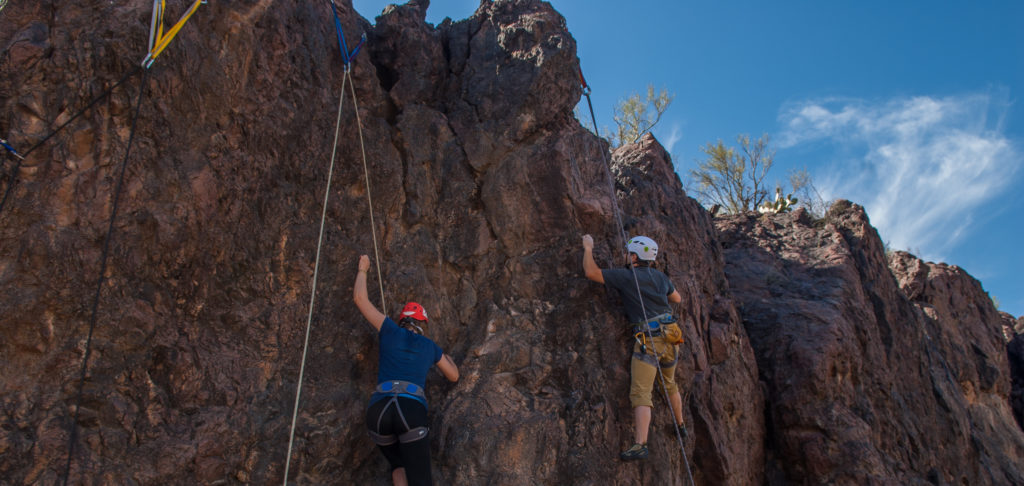 Dude ranches are the perfect fit for any family and any traveler at any age. There is fun for everyone. Contact the Dude Ranchers' Association today to start planning a family spring break 2022 or summer vacation to one of their 90+ member dude ranches. The Dude Ranchers' Association (tel. 307-587-2339, info@duderanch.org, https://duderanch.org/) is a free resource to help you find the perfect ranch for you.
FIND YOUR HAPPY PLACE AT THE NATIONAL PARKS
Head out in the off season to explore national parks such as the summer favorite — Padre Island National Seashore. Located on the Texas Gulf Coast, Padre Island's abundant turtle population may experience a wintry cold stun (when water temperatures drop below 50°F.) During your beach walks, join in as the park staff rescues and releases the turtles to the wild. The rustic Bird Island Basin and other Padre Island public campgrounds cost only $8 per site per night.
Appalachian Mountain Club in the White Mountains of New Hampshire is a great base to explore the Appalachian National Scenic Trail and Mt. Washington State Park. There are hundreds of miles of trails to hike or snowshoe. Pick up complimentary snowshoes or borrow other winter gear at the Highland Center to join free guided hikes. The newly designated AMC Maine Woods International Dark Sky Park lies at the edge of the North Maine Woods.
AutoCamp Joshua Tree has just opened on a 25-acre property located adjacent to the very popular Joshua Tree National Park 132 miles east of Los Angeles. Autocamp Joshua Tree offers 47 custom-built Airstreams, four accessible suites and four "X Suites," all equipped with updated HVAC systems for all-season weather.
If you have a child in 4th grade, your national park visit is free with the complimentary Every Kid Outdoors Annual 4th Grade Pass. It covers park entry for all children under 16 and up to three adults per passholder and includes the vehicle entrance fee.
GO FOR OLYMPIC GOLD
Get inspired by the Winter Olympics in Beijing (Feb. 4-20, 2022) and create your own Olympic winter experience whether in Utah or New York State, where Olympic winter games have been held.
Celebrate the 20th anniversary of the 2002 Salt Lake City Olympic Winter Games in Utah, where many attractions commemorate the Games. Visit the Salt Lake Olympic Cauldron Park, ride a bobsled at the Utah Olympic Park or ski the Grizzly Downhill at Snowbasin Resort. Stop at the Museum at Utah Olympic Park. Check out the Nordic Ski Jumps. Skate at the Utah Olympic Oval. Try the champion Mogul course at Deer Valley or the Olympic Half Pipe at Park City Mountain if you dare. Cross-country ski at Soldier Hollow in Wasatch Mountain State Park, built specifically for the 2002 Olympic cross-country events.
Steamboat Springs, Colorado has produced more Olympians — 99 and counting — than any other town in North America, including 12 competing at this year's Winter Games. Steamboat will have a variety of activities with Olympians including on-mountain ski and snowboard sessions, fireside chats, trivia and more. Look for Olympians wearing "Steamboat Olympian" jackets and say hello, hear their stories and become a part of Steamboat's Olympian history
Walk through the Olympic Center in Lake Placid, New York and time travel back to the 1932 and 1980 Olympic Games complete with a museum filled with memorabilia, photos and video footage. The Lake Bobsled Experience at Mt. Van Hoevenberg is a can't-miss adventure for adrenaline seekers searching for a thrilling ride unlike any other. At the Olympic Jumping Complex, stand alongside the ramp that ski jumpers launch themselves from before flying over the length of a football field. Ski down Whiteface Mountain. While the famous 1980 ice rink is not available for viewing because of construction, try out your blades at the 1932 rink (newly renovated) and USA Rink, both open during scheduled times.
Alternatively, inspire young competitors with a visit to the interactive United States Olympic and Paralympic Museum in Colorado Springs.
GOLFING THE GREEN WAY
Myrtle Beach is one of the most popular East Coast golfing destinations, primarily because of its long season and affordability. Did you know that nearly half of the region's golf courses welcome children 16 and under to play free with paying adults? Of course, this South Carolina beach boasts many activities beyond golf, including professional mini-golf and sailing. Less crowded, family spring break 2022 is an ideal time for beach-going, fishing trips in the Atlantic and catching a game of the Myrtle Beach Pelicans, who begin their season Apr. 8.
If you're between the East and West coasts, Minnesota is known as one of the top golf destinations in the country. Consider Deacon's Lodge, about 150 miles north of St. Paul. Play the historic par 72 championship course designed by Arnold Palmer. Deacon's Lodge appeals thanks to its eco-friendly Bentgrass greens and fairways crossing forest and 500 acres of lake country. Cabins with golf-in golf-out access have fireplaces, kitchens, a pool table and sleep eight to 10 adults. Minigolf and the bikers' favorite Paul Bunyan Scenic Byway are nearby. If you're going for an early family spring break 2022, check out the Giants Ridge Resort in Biwabik which offers both seasonal skiing and golfing on terrific public courses.
We checked Golf Magazine's List of the Top Family Golf Resorts in the West and they're fans of one of our favorite resorts, Omni Las Costa Resort in Carlsbad, California. In addition to Carlsbad's two PGA courses, The Champions and The Legends, this resort has smart programming for kids plus wellness offerings like a terrific spa, yoga and fitness classes. This Omni, open all year for outdoor recreation, is also close to the famous San Diego Zoo, Legoland California and Sea World San Diego.
KID-FRIENDLY CALIFORNIA WINE COUNTRY
In Sonoma County, there are more than 425 wineries (you may need an appointment to visit) and a surprising number are kid-friendly, as are hotels and restaurants. Consider Bartholomew Estate Vineyards where wine sales support the 375-acre park. The Francis Ford Coppola winery complex includes a pool, bocce ball, family fun nights and pizza. Kids visiting the Kendall-Jackson Winery nearby can check out the chicken coop and demonstration garden while the DeLoach winery even provides lessons in water conservation efforts. The Jacuzzi Family Vineyard – relatives of the jet-tub inventor — hosts traditional tastings for over-21s in the garden of a classic Tuscan villa.
Sonoma County, just an hour north of San Francisco and bounded by the Pacific Ocean to the west with more than 50 miles of coastline, is guaranteed to please. Not only is it beautiful, less crowded, less expensive and more relaxed than Napa County, but winter and spring temperatures are perfect for hiking (perhaps through a Redwood Forest) and biking (there are some 60,000 acres of state and regional parks),
Jack London, the author of "Call of the Wild," "White Fang," and scores of other books that made him the most popular American author in the early years of the 20th century, lived in Sonoma. His home of Beauty Ranch, now Jack London State Historic Park, is located just outside Sonoma in the hamlet of Glen Ellen. Everyone will love this place where you can picnic (as we did), hike, bike, bird watch, horseback ride, or take in the mighty Redwoods.
There are options to stay including the Best Western Dry Creek Inn, where winter rates starting at under $100 a night are perhaps the best bet for those on a strict budget. Research the many vacation rentals or deluxe kid-friendly (and dog-friendly) resorts like the Montage Healdsburg on 258-acres of vineyards and oak tree groves. The Fairmont Sonoma Mission Inn and Spa is known for its famous thermal pools and Friday night music. People here have soaked in these springs for hundreds of years.
LEAVE HEAVY LIFTING BEHIND ON GUIDED TOURS
Whether you've got a multigenerational group or just your family, opting for a guided family adventure may be one of the most relaxing getaways you have experienced, whether you want to tour national parks, explore Costa Rica or hike the Canadian Rockies.
On these escorted tours, there are guides to handle luggage, meal planning and entertaining the kids. The many adventure tour options from the Adventure Travel Trade Association's list of active members should spark family spring break 2022 ideas.
Have you considered a private tour? They are not only for wealthy A-listers. During the pandemic era when families are looking to travel together or with their Covid pod, opportunities to customize trips just for your group are more common and more affordable.
Backroads has added more itineraries for 2022 for families depending on kids' ages — from elementary school-goers to teens and those in their 20s. Austin Adventures is known for their family adventures; REI Adventures, Adventures by Disney and Abercrombie & Kent are among the companies with itineraries tailored for families.
MOUNTAIN HIGH IN BRECKENRIDGE AT 60
Breckenridge, Colorado, the historic mining town at 9,600 feet, is home to one of the most popular snow resorts in the country. Located less than two hours from Denver, the Vail-owned resort is celebrating its 60th anniversary this season. Stop in at the free historic museum to learn more about Breckenridge history since the town boasts one of the largest historic districts in North America. Take the kids to eat at any of the cafes along Main Street during Happy Hour, which local families call "the Happiest of Hours," with special menus and a kid-friendly vibe.
Opt for a new-style hotel like the dog-friendly Gravity Haus in Breckenridge or a cozy condo like the ski-in ski out Beaver Run Resort at the base of Peak 9, the closest base area to downtown Breck. The lower half of Peak 9 offers mellow learning terrain and family-friendly zones, while the upper half offers wide-open intermediate terrain that fosters progression.
New this season, EpicMix Time will display a full day forecast of lift line times allowing you to plan ahead and maximize your mountain experience with interactive trail maps, grooming status, weather reports and snow totals. With five peaks and more than 180 trails, the resort has plenty of terrain for everyone, no matter what their level, as well as off-slope activities. And because the resort is at such high altitude with so much high alpine terrain, family spring break 2022 lasts until Memorial Day.
OOPAH! SANTORINI HERE WE COME!
Greek Orthodox Easter (this year Sunday, April 24) traditionally is the beginning of the tourism season here and whether you are considering a spring visit, summer island hopping or a cruise, there's no better time to start planning. A plus — most everything you will want to see and do in Greece will be outdoors — like the Acropolis. Alternative Athens offers terrific kid-friendly tours focused on mythology.
With older or grown kids, consider a smaller ship cruise, like on Windstar or the Greek-owned Variety that will go to smaller islands. Celestyal Cruises is also a regional cruise line with an emphasis on Greek food and entertainment. A multigenerational family would enjoy a Celebrity megaship for its organized programs for kids and teens, many diverse dining options and the chance for smaller or private shore excursions.
The best part of any Greek cruise may be meeting the locals.
ORLANDO BOUND? IT'S GETTING EASIER
Visit Orlando is launching year-round, complimentary one-on-planning sessions with vacation experts making it easier than ever for travelers to plan a visit. Resources include a dedicated Facebook group, a refreshed Visit Orlando app, and easy access to information on VisitOrlando.com, featuring the latest safe travel guidelines, events calendar, attraction ticket and hotel deals.
This help will come in handy when there are more than 25 new Orlando experiences in 2022. Some of the ones we're excited about include Ice Breaker, SeaWorld Orlando's first launch coaster, opening February 2022. The ride features four launches, both backwards and forwards, culminating in a reverse launch with a 93-foot-tall spike with 100-degree angle, the steepest vertical drop in Florida. There are also deals to be had. Get up to 40% off accommodations at select Universal Orlando Resort hotels with JetBlue Vacations from now until Mar. 31, 2022.
The world's first Peppa Pig Theme Park, especially for preschoolers, will open Feb. 24, 2022 at LEGOLAND Florida Resort. The standalone theme park will feature multiple rides, interactive attractions, fun live shows, themed playscapes and water play areas. Pirate River Quest, a family friendly treasure hunt adventure also at Legoland, allows guests to journey through the uncharted waters of the legendary Cypress Gardens and discover the secrets protecting its canals, as this all-new story unfolds brick by brick.
Art² ("art squared"), an urban park featuring a two-story shipping container structure, is coming to downtown Orlando in spring 2022.
MAKE BLACK HISTORY YOUR THEME
February of course is Black History Month and families will find many special exhibits, shows and talks close to home and when they travel. Whenever you travel this spring, however, there are opportunities to learn about all of the unsung heroes who helped enslaved people escape and a century later, fought for civil rights.
The National Underground Railroad Freedom Center, a museum in downtown Cincinnati, shares some of these stories through permanent and traveling exhibits including ESCAPE! Freedom Seekers and the Underground Railroad. You can also use the online educational resources at www.freedomcenter.org
Explore the sites along Harriet Tubman Byway on Maryland's Eastern Shore and through Delaware with a free map or audio guide.
The Slavery and Freedom exhibit is the centerpiece at the Smithsonian National Museum of African American History and Culture in Washington, DC, with iconic objects including Harriett Tubman's shawl and hymn book. Just this past November, the Museum launched The Searchable Museum, its newest digital initiative, with Slavery and Freedom the first digital exhibition re-imagined for the digital space. Kids will enjoy a preparatory visit here before arriving at the actual museum.
The National Park Service Network to Freedom program consists of nearly 700 sites – many of them outdoors and socially distanced — in 39 states plus Washington DC and the US Virgin Islands.
DOWN TO EARTH SPACE TRAVEL
We may not all be able to be space tourists yet, but we certainly can explore what's ahead for space travel.
Gateway: The Deep Space Launch Complex will open at Kennedy Space Center Visitor Complex in March 2022. The 50,000-square-foot, multi-level attraction will feature a showcase of NASA and commercial spacecraft hardware with immersive displays, as well as a "journey" through space. The Kennedy Space Center is also a perfect place to see a rocket launch. Check the schedule and try to time your visit around a launch.
In Washington, D.C., the National Air and Space Museum is a terrific place to learn about space travel. There are many virtual options too. Spaceport America, the world's first purpose-built commercial spaceport, is one of New Mexico's many space-oriented attractions. There you can take a tour of their interactive exhibit
At Space Center Houston, walk through the world's only shuttle mounted on an SCA, tour real astronaut training facilities and see exhibits on the future of space travel. Astro fans (and we don't mean baseball) will love the Blossom Hotel Houston opening special ($299/N) that includes tickets to The Infinite, a 60-minute VR and AR experience that transports guests to the International Space Station using 3D film footage to simulate the adventure.
At Walt Disney World's EPCOT, the Mission: SPACE pavilion has expanded with the new Space 220 Restaurant. Board the space elevator, travel 220 miles above Orlando and dine at the Centauri Space Station, with virtual views depicting earth's night and day as well as space tourists cavorting, kids playing and even a dog being walked.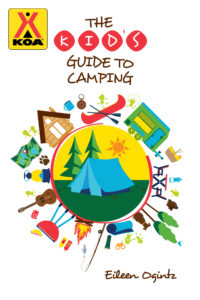 ROCK FORMATIONS GALORE FOR HIKERS AND MOUNTAIN BIKERS
Moab, famous for its red rocks, hiking, national parks and mountain biking is perfect for outdoors-loving families and social distancing. We loved the family-owned Whispering Oaks Ranch, located about 20 miles southeast of Moab. At nearly 8,000 feet elevation with spectacular views of the La Sal Mountains, Utah's second-tallest range, there is plenty of hiking nearby, even four ponds on the property where you can fish (catch and release) or canoe. There is also a playground!
Many people come to Moab for the national parks — Arches and Canyonlands. Becoming Junior Rangers can be a terrific way for kids to engage and learn about the parks. Booklets can be downloaded from either park's website (Arches or Canyonlands) or picked up at visitor centers.
There are also plenty of local and state areas to explore, including the popular Dead Horse Point State Park that allow on-leash dog hikes while national parks do not.
SPRING ROAD TRIPS AND MORE
Did you know that camping and glamping reservations are way up since last year? The team at the award-winning and family-friendly Yogi Bear's Jellystone Park™ Camp-Resorts recently told us that guests are booking earlier than ever to get their desired RV or cabin rental dates, not only for in-season bookings but for off-season bookings as well. With over 20+ locations open year-round, families visiting Jellystone Park this spring can enjoy all kinds of fun attractions and activities, including swimming and splashing in the pools, gem mining for treasure, playing rounds of mini golf, experiencing the planned activities, spending time with Yogi Bear™, and so much more.
Check out which Jellystone Park locations are open this spring by following the link: www.campjellystone.com/year-round-campgrounds/. Now is also a great time to plan and book your summer and fall Jellystone Park getaways for 2022. To view the Jellystone Park locations nearest you, please visit www.campjellystone.com/locations/. As visiting a Jellystone Park location during the spring can be very memorable and enjoyable for all families, please note that the year-round locations may have limited attractions, activities, and facilities available during the spring, so we encourage you to reach out to the location you are interested in visiting to see what they will have available.
SPRING TRAINING MEANS PLAY BALL IN ARIZONA AND FLORIDA
Note: because of a three-month labor dispute that has now been settled, Major League Baseball's spring training begins March 11, pre-season games begin March 17, and the regular 162-game season begins April 7. More information here.

This won't be the kind of spring training you may have seen in the past, but the basics are all there. Get your kids into the properly respectful mode with a copy of "Ballparks of America Bucket Journal," a spring-bound, 83-page book ($37) with the history of 30 Major League Ballparks, extra room for trip planning notes, ticket stubs, drawings, stats of the games you saw and more.
Then plan your trip to the small stadiums of the Arizona Cactus League (15 teams across 10 stadiums) or the Florida parks that host the Grapefruit League. Limited capacity, in-person games run from Feb. 26-just before Opening Day of the regular season, typically the end of March.
Because the tickets at most ballparks are half what they would be at a regular season game (typically starting at less than $30), you won't feel any guilt if you leave early, maybe to see Old Town's public artworks in Scottsdale; they will love the 26-foot-tall Jackalope. Spend a few more days to catch the Colorado Rockies and Arizona Diamondbacks at Salt River Fields at Talking Stick where families love the Fields' interactive Cold Stone Kids Fun Field. Taking the Kids has lots of other Scottsdale activity ideas, but be sure to keep face coverings and social distancing protocols in mind.
The Florida Grapefruit League comprises 15 MLB teams who play in 13 local stadiums along the Atlantic and Gulf Coasts of the state. Clearwater is home to Bright House Field, the Philadelphia Phillies stadium, as well as plenty of family-friendly beach resorts. Tampa, nearby, hosts the New York Yankees and a beautiful waterfront.
ROAMING THROUGH ERAS OF AMERICAN HISTORY
Explore historic sites in depth by spending a week away at a smaller destination such as Round Top. This central Texas farm town – historic in this young state — is known for its affluent community of music and art lovers. Throughout the year, the notable Round Top Festival Hall hosts top-value classical concerts. You get big city excitement tempered by Southern charm at the annual Spring Antiques Week — Mar. 28-Apr. 22, 2022. Local vendors design special displays (many kid-friendly) of every type of collectible, gallery exhibits, lawn parties and more. The vintage vibe of yesteryear is very soothing.
Checkout several vintage barbecue joints and the region's many Painted Churches. These beautifully restored, 19th-century country houses of worship ornamented with murals and hand-wrought furniture are the perfect focus for a relaxed road trip.
Connect to the kids' curriculum in rural Williamsburg, Virginia. Meet Thomas Jefferson at the Colonial Williamsburg living history museum. Visit a 17th-century Powhatan Indian Village at Jamestown Settlement or a Constitutional Army encampment and Revolution-era farm at the American Revolution Museum at Yorktown.
Spring is a great time to visit Virginia's Historic Triangle where you can time travel from the first English settlement to Colonial Virginia (ready to march with the Continental army?) to the end of the Revolutionary War. Check out the best Williamsburg, VA hotels for families to take advantage of family spring break 2022 sales.
SAIL AWAY ON THE NEWEST CRUISE SHIPS
January to March traditionally marks Wave Season, the three-month period when cruise lines roll out their best deals. The Centers for Disease Control (CDC) very recently relaxed its guidance on cruising. And the CDC indicated that other restrictions on travel may be eased soon.The Cruise Lines Industry Association says, "cruise ships offer a highly controlled environment with science-backed measures, known testing and vaccination levels far above other venues… and significantly lower incidence rates than land."
If you plan to cruise with children, know that some cruise lines including Carnival, Holland America and Princess are requiring that those eligible be vaccinated and are limiting organized programs to them. Carnival, too, is launching a program that would offer Covid testing at ports of embarkation.
The good news is ships are sailing from US ports successfully with hopes that full fleets will be back in service by spring. As of January, Carnival has 19 of its 22 US-based ships in guest operation, sailing from eight homeports on the Atlantic, Gulf and West coasts.
Ships are innovating too. Carnival's Mardi Gras features an onboard roller coaster, suspended ropes course, massive water park with three slides and a spray area as well as family suites with access to a family lounge,. Mardi Gras also features new restaurants from Guy Fieri, Emeril Lagasse, Rudi Sodamin and Carnival's Chief Fun Officer Shaquille O'Neal along with a variety of accommodations across 11 different categories.
Holland America Line has added more West Coast itineraries out of Port of San Diego in California with cruises to Mexico, Hawaii and along the California coast while its newest ship, MS Rotterdam is cruising the Caribbean from Fort Lauderdale promising world-class dining (menus created by celebrity chefs), innovative entertainment and more. There is also an emphasis on programs and activities that bring aboard the culture and cuisine of the region where the ship is sailing.
Sky Princess from Princess Cruises boasts an Atrium & Piazza over 50% larger than on other Princess ships, their largest Movies Under the Stars screen and two deep tank swimming pools. The SeaWalk is a dramatic glass-bottom walkway which USA Today calls one of the "Top Gee-Whiz Features at Sea." Princess Cruises' Caribbean Princess has The Reef Splash Zone, their first spray park, which is ideal for families. In collaboration with Discovery, Princess has also expanded its Discovery at SEA partnership with re-imagined youth centers called Camp Discovery.
CHERRY BLOSSOMS AND CULTURE IN WASHINGTON, DC
Nothing signifies the arrival of spring in the nation's capital quite like the blooming of the cherry blossom trees and the National Cherry Blossom Festival to celebrate the occasion. Visitors will descend upon Washington, DC to admire the city's 3,000-plus trees, this year from March 20 – April 17, 2022.
Capacity restrictions have been lifted in DC, and now museums and attractions are reopening across the city. Make time to tour the Smithsonian museums, the United States Holocaust Memorial Museum, the National Museum of African American History and Culture and the Rotunda of the National Archives Building to see the Declaration of Independence, the U.S. Constitution and the Bill of Rights. The International Spy Museum and others have reopened.
Be forewarned that the Smithsonian Museums are operating on modified schedules. Free timed passes are still required at the National Museum of African American History and Culture and Smithsonian's National Zoo.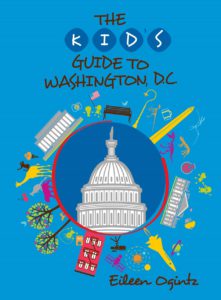 Eileen Ogintz's Kid's Guide to Washington, DC can help you plan your stay!
YELLOWSTONE AT 150
Bison certainly won't be the only animals you will see on a winter visit to Yellowstone, the nation's first national park celebrating its 150th birthday March 1. Starting in March, the park will host and participate in a wide range of special activities, some including Multiple Trible (is this Tribal?) Nations. Follow #Yellowstone150 on social media in 2022 to stay current on commemoration information.
Yellowstone is home to the largest concentration of mammals in the lower 48, including elk, grizzly bears and wolves and nearly 5,000 bison, the country's oldest and largest bison herd. (Just remember to stay at least 100 yards from bears and wolves and at least 25 yards from other large animals.)
Yellowstone has more thermal features than anywhere in the world – some 10,000 geysers, bubbling mud pots, hot springs and more.
Visiting Yellowstone in winter or spring isn't necessarily easy but it is certainly rewarding with some of the best wildlife and geyser viewing, and far less crowds. The park's "Frosty Fun" two-night family vacation packages start at $325 per person ($19 for kids 2-11) and include breakfast, skating and more. Guided snowcat, snowshoe or snowmobile tours are available for a fee.
Note that cell phone service and Wi-Fi are poor. You will likely not receive calls or texts. Download the free National Park Service app (and offline content) before you arrive. Only the historic Old Faithful Snow Lodge and Mammoth Hot Springs Hotel, about 50 miles apart — remain open to accommodate winter guests while most other lodging won't open until May. Bicycling, walking, jogging, roller blades, roller skis and similar means of non-motorized public travel may be permitted beginning sometime in late March or early April between the West Entrance and Mammoth Hot Springs prior to these roads opening to motorized public travel.
There are many multi-day Lodging and Learning Programs operated with naturalist guides from the nonprofit Yellowstone Forever Institute.
GO BIG ON GLOBAL EXPERIENCES
Determined to get away big time for a bucket list adventure? If you've won the lottery, or just haven't had a vacation in more than two years, there are plenty of options to splurge on a family spring break 2022 — big time.
For example, mix Bangkok city life, Chiang Mai culture and Southeast Asia's rich animal habitats on a Thailand family adventure. Anantara Golden Triangle Elephant Camp & Resort, located in a lush jungle on the banks of the Ruak River, is the first stop. Book their four-person, climate-controlled Jungle Bubble Lodge for an up close and personal night with rescued elephants. The Bubble Lodge's clear domes and raised wooden deck offer uninterrupted views of their habitat and a sky full of stars. Participate in unique optional elephant experiences with their mahouts (handlers), including joining the elephants on their morning walk to a river bath.
The inaugural Emirates Executive Private Jet Safari operated by ROAR Africa (Aug. 26-Sep. 7, 2022) has been designed by some of Africa's most visionary thinkers and leading conservationists to show off the continent in just 12 days. Travel is by a luxurious, 10-suite private jet. Discover Zimbabwe's Victoria Falls – one of the Seven Wonders of the World. Stay at the Xigera Safari Lodge in the incredible Okavango Delta in Botswana. Witness Kenya's Great Migration of two million wildebeest and trek through Rwanda's lush jungle to come face-to-face with the world's last remaining wild mountain gorillas. ROAR Africa's private jet safari starts from $125,000 per person sharing on an all-inclusive basis including flights, experiences and specialist guides.
The luxury hotelier runs Four Seasons Private Jet itineraries that allow passengers to seamlessly explore bucket-list destinations without the stress of having to plan their trip. Itineraries providing the luxury adventure of a lifetime focus on Machu Picchu, Africa, Asia, the Ancient World, the Poles and more.
Do you prefer to explore one destination in depth? Go swimming with whale sharks off Mexico. Opt for a VIP tour at Walt Disney World where you can hit all the must-see attractions in one day, whisked from park to park in private car. Tour the Galapagos or the Amazon on a private yacht; Adventuresmith Explorations can arrange it.
If money weren't a consideration, where would you go?
LET STREAMING ENTERTAINMENT LEAD THE WAY
Have you and the family binged on as many streaming series as possible during the past 18 months? Have they inspired you to visit their locations in real life? We're not only talking about "Emily in Paris", of course, whose glamorous locations are already familiar to Paris lovers.
Pop culture and high culture fans have several reasons to tour the UK. "Bridgerton" fans may want to visit Bath where the Netflix season is set. (The exterior of the Featherington House was shot on the Royal Crescent.) Bath, whose famed healing thermal baths date to Roman times, has well preserved architecture that made it an ideal location for "Poldark" and several Jane Austen movies – the author was raised there. Harry Potter fans won't want to miss the Warner Bros. Studio Tour London-The Making of Harry Potter, which features the stage sets but also reveals actual "Harry Potter" filming locations.
Daejeon, a large city in central Korea, is the setting for "Squid Games" – a show you and your mature teens may watch. It's also Korea's equivalent of Silicon Valley with a wonderful National Science Museum. Families traveling with kids will enjoy Daejeon-O-World, a local theme park.
From Iceland to the Caribbean to Croatia, the "Star Wars" films may account for more tourist arrivals than any other local attraction. Not ready to leave the country or the planet to get your fill of this franchise?
Themed land Star Wars: Galaxy Edge is delighting fans at Disneyland and at Hollywood Studios at Walt Disney World in Orlando. Guests play a different crew member role each time they board the ride Millennium Falcon: Smugglers Run, build their own customized droid or light saber, or taste out-of-this world eats including a Ronto Wrap and Blue milk. There will be immersive otherworldly opportunities aboard the new Disney Cruise Line Wish. Guests will have even more chances to venture into space and, Imagineers hope, get kids excited about space exploration at the same time. Adult fans aboard Disney Wish will love a space-jumping tour of the Star Wars galaxy at Star Wars: Hyperspace Lounge, a high-end bar styled as a luxurious yacht-class spaceship, reserved exclusively for adults every evening.
Wherever you see ads or images within this special FamilyTravelConsulting.com travel section, the advertising and custom content has been brought to you by our sponsors. All other content and opinions are based upon the authors' actual travel experience and knowledge.