Baseball, Hiking, Camping, Cherry Blossoms and much more
Are sun and sand, snow or city lights among your spring break ideas? Maybe you want to sail away being pampered every minute. No meals to cook! No beds to make!)
Maybe you want bragging rights to being among the first to ride a new theme park attraction.
Wherever you want to go this spring with your family, we've got you covered with our 23 spring break ideas for 2023. You can get away on a budget — or splurge if you want. Opt for a long weekend or a week. The main thing is to relax and enjoy yourselves. Remember, with kids it's more about the journey than the destination. Don't overspend and over program it. Who cares if you only manage half of what is on your itinerary?
It's not too early to plan for summer, especially if you want to gather the extended family for a trip. In many cases, you can save significantly if you book early.
Protect your investment with travel insurance. Most travelers hope their travel experience will be without any hiccups. But when something goes awry on a vacation, things can go south quickly and having travel insurance can make all the difference.
Cruise lines will try to sell you their own waiver, but typically they only offer refunds when you cancel your trip for a limited list of covered reasons. You need to make medical emergencies more manageable without having to pay everything out of pocket. Travel insurance is there when you miss flights and bags get lost. Additionally, you're insured against family illness (including COVID-19), theft, accidents and other unforeseen circumstances your insurance may cover. A top-flight travel insurance policy, such as the plans offered by Allianz, can offer recourse for the unexpected. They offer policies that allow you to cancel at any time and some that insure kids for free. Be sure to read the contract since, at companies like Allianz, you'll have 15 days to cancel your policy for a full refund.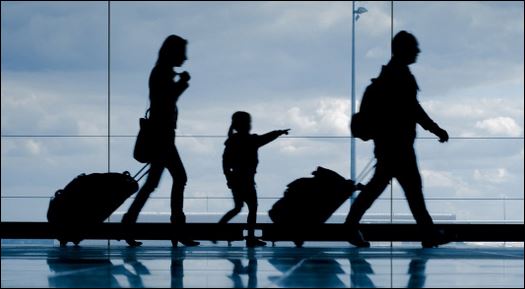 FIND YOUR HAPPY PLACE AT THE NATIONAL PARKS
There are now 423 Parks, Monuments, Lands and Waters protected by the National Park Service to choose from. Remembering pandemic-era crowds, we know the biggest and best known — as wonderful as they are — aren't the only places where you can have a stellar experience. Take the family to explore a cave (see the bats fly out at night in Carlsbad Caverns, NM), row in brackish waters reminiscent of "Swamp Thing" at Congaree National Park, peer into ancient cliff dwellings like we did (Mesa Verde National Park in Colorado), or see amazing sea life in tide pools (Olympic National Park in Washington).
One exception to our bigger isn't better rule is the Grand Canyon. In spring, unpredictable blizzards and howling winds keep most visitors away. That's why Family Travel Forum had such an amazing experience at both Grand Canyon West and the Grand Canyon NPS site.
If you have a child in 4th grade, your national park visit is free with the complimentary Every Kid Outdoors Annual 4th Grade Pass. It covers park entry for all children under 16 and up to three adults per passholder and includes the vehicle entrance fee. If you plan to visit more than one park in a year, save with an annual America the Beautiful pass ($80) that also covers all federal recreation sites. If grandparents are traveling with you, they can opt for an annual $20 pass or $80 lifetime pass and everyone in the same vehicle gains entrance. There are also free passes for military and for those with permanent disabilities.
Remember that at all parks you will find rangers eager to help you make the most of your family's time. Check online in case you need to book ahead for special free activities, guided hikes and talks, and the Junior Ranger program.
USA TOP BEACH DESTINATIONS FOR SPRING
Although the US has incredible beaches and more than 95,471 miles of coastline, not all of them will be toasty enough for swimming this spring. That doesn't mean your family can't love every minute of sandcastle building and watching your dog chase the seafoam.
On the Atlantic coast, think mid-Atlantic south to Florida beach towns where you can play on the beach, ride bikes, challenge the kids to a tennis match or hone your golf game. Virginia Beach warms up from March to May, offering the chance to catch crabs off Chesapeake Beach and stroll a 3-mile boardwalk. Kayak, fish, or take the kids to explore the marshes and wildlife refuge. In Florida, anchor your gang at a Miami resort and hit the sand. Or drive Florida along our favorite routes A1A from Jacksonville to Key West for an unforgettable ride. Key Biscayne, at the very top of the famous Florida Keys, is another good lodging bet for families a short drive from Miami over the Rickenbacker Causeway.
San Diego is our pick for Pacific Coast beach areas. Even if lay-in-the-sun weather doesn't cooperate, you can't do better than San Diego's world-class Zoo and safari park, SeaWorld and the 15 major museums and entertainment venues at Balboa Bark. February is the 34th annual San Diego Museum Month when more than 60 participating cultural institutions offer half-priced admission. Santa Monica is an ideally located SOCAL beach destination—not too far from either from Disneyland or Los Angeles. There's plenty of golden sand beach, the world-famous Pacific Park on the pier and the pedestrian-only Third Street Promenade. Kids love all the gymnastics equipment in the sand and the rides (especially the Ferris wheel!) Play volleyball — there are always games going on — or play in the surf.
Or, opt for the US Virgin Islands. You are still technically in the United States so no need for passports.
DON'T SKIP OAHU — ESPECIALLY IF YOU ARE A FIRST TIME HAWAII VISITOR
First-time visitors to Hawaii shouldn't skip O'ahu and Pearl Harbor. Hawaii's busiest island, the birthplace of surfing, O'ahu welcomes all to Waikiki. Honolulu's famous beach is teaming with activity that your tweens and teens will love. One of our favorite places to stay is the vintage Surfjack Hotel & Swim Club, a 60s-era lodge that's been transformed with hip styling, spacious and comfortable family rooms and the coolest pool in town. Try their foodie-favorite restaurant, Mahina & Suns, too.
For an entirely different scene, visit quaint Hale'wa, about an hour north of Waikiki and the surf capital on the North Shore. Don't miss the famous Kahuku shrimp in the food trucks in Hale'wa town. Not far away, the Disney Aulani Resort is an example of how a big brand can create a sustainable development and celebrate local culture. During construction, Disney consulted with the state's chief cultural experts and brought in local artisans to make the décor and public facilities as authentic as possible. Add in the quiet theming from Disney's hit, "Moana" and it's easy to see why families with younger kids fall in love with Hawaii here.
Another must stop is Laniakea Beach, known as Turtle Beach because there are such frequent sightings of the famous Hawaiian green sea turtle. People joke that the slowdown on the road is "Turtle Traffic." We learned a lot more about native sea life the next day on a 3-hour boat excursion on Oahu with Wild Side Specialty Tours. With just six passengers on board, it was an exhilarating excursion.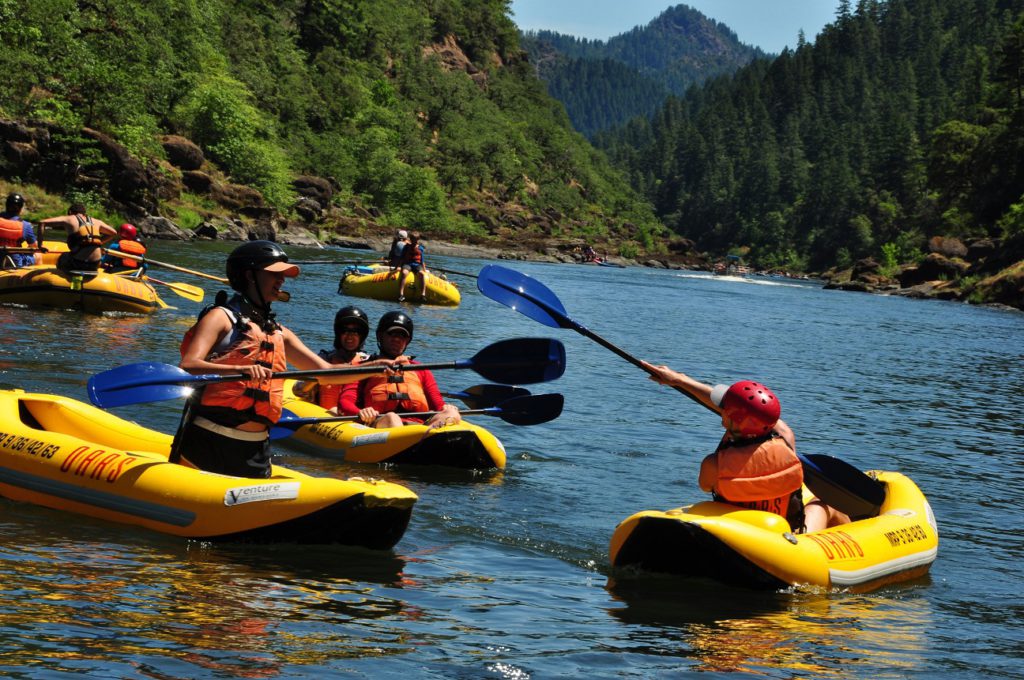 NOT TOO EARLY TO PLAN YOUR SUMMER RAFTING TRIP
Spring is the time to plan your family's summer vacation and veteran outfitter OARS has many family-friendly guided adventures for kids as young as 4 to families with teens who are looking for something a little more exciting. OARS has been a trusted name in river running and adventure travel for over 50 years. More than 1,000 families choose OARS for their family adventure vacation every year. Maybe it's rafting the Green River through the Gates of Lodore in Utah's Dinosaur National Monument, floating with the littles on California's Lower Klamath River or rafting, ziplining and exploring in Costa Rica. Request a free Adventures Catalog today!
KID-FRIENDLY CALIFORNIA WINE COUNTRY
Sonoma County, just an hour north of San Francisco and bounded by the Pacific Ocean to the west with more than 50 miles of coastline, is guaranteed to please. Not only is it beautiful, less crowded, less expensive and more relaxed than Napa Valley, but winter and spring temperatures are perfect. Go for hiking (perhaps through a Redwood Forest) and biking (there are some 60,000 acres of state and regional parks).
Santa Rosa is back from the devastating fires of 2017, with refreshed hotels and attractions. Choose from the vintage hipster Flamingo, the sleek Arthouse on Courthouse Square or, nearby, the historic Hotel E. The Charles M. Schulz Museum celebrating all things Snoopy includes the Redwood Empire Ice Arena, built by Schulz for year-round hockey and ice skating.
There are more than 425 wineries; call ahead because you may need an appointment to visit. A surprising number are kid-friendly, as are hotels and restaurants. There are options to stay including the affordable Best Western Dry Creek Inn, vacation rentals and the luxe Montage Healdsburg on 258-acres of vineyards and oak tree groves. The Fairmont Sonoma Mission Inn and Spa is known for its Friday Night music and famous thermal pools. People here have soaked in these springs for hundreds of years.
Visit Bartholomew Estate Vineyards where wine sales support the 375-acre park. The Francis Ford Coppola winery complex includes a pool, bocce ball, family fun nights and pizza. Kids visiting the Kendall-Jackson Winery nearby can check out the chicken coop and demonstration garden while the DeLoach winery even provides lessons in water conservation efforts. The Jacuzzi Family Vineyard – relatives of the jet-tub inventor — hosts traditional tastings for over-21s in the garden of a classic Tuscan villa.
SPRING TRAINING MEANS PLAY BALL IN ARIZONA AND FLORIDA
All of your baseball fans will love heading to Spring Training and so will your wallet. Whether you opt for Florida's Grapefruit League or the Arizona Cactus League (15 teams across 10 stadiums), you are guaranteed a good time at the small stadiums. Your kids might even get some autographs!
Because the tickets at most ballparks are half what they would be at a regular season game (typically starting at less than $30), you won't feel any guilt if you leave early. Spend a few more days to catch the Colorado Rockies and Arizona Diamondbacks at Salt River Fields at Talking Stick where families love the Fields' interactive Cold Stone Kids Fun Field. Taking the Kids has lots of other Scottsdale activity ideas.
The Florida Grapefruit League comprises 15 MLB teams who play in 13 local stadiums along the Atlantic and Gulf Coasts of the state. Clearwater is home to Bright House Field, the Philadelphia Phillies stadium, as well as plenty of family-friendly beach resorts. Tampa, nearby, hosts the New York Yankees and a beautiful waterfront.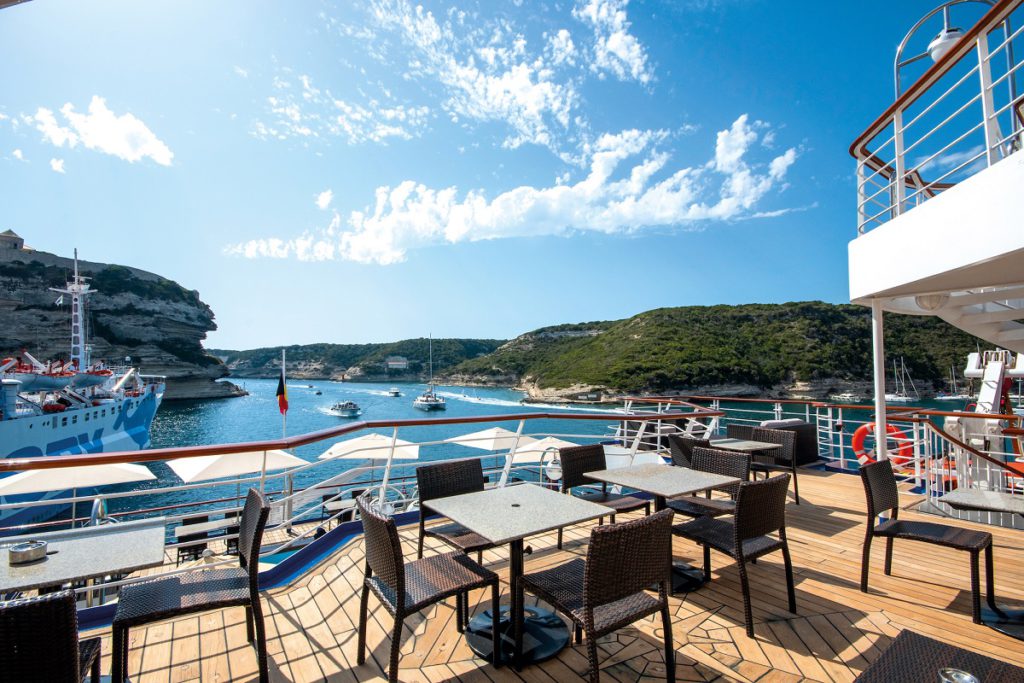 PLAN NOW FOR EUROPE THIS SPRING OR SUMMER
Croisi Europe is one of the world's largest river cruise companies operating more than 50 river and small ship cruises, including river ships throughout Europe, canal barges in France, Mediterranean cruises, and cruises around the world. International experience with a French flair means service and food are excellent. There's a friendly, multilingual staff, and shore excursions (included in rates) emphasize expert guided tours of local arts and history. CroisiEurope, while new to Americans, is very popular among European families because Special Family Club Cruises with CroisiFamily itineraries operate during the summer months. They sail in Portugal, Italy, Spain, France, Germany and Croatia, where children 16 and under travel free or half-priced.
Multigenerational groups and groups of friends may prefer the privacy of one of their elegant, crewed barges which ply the canals through the gorgeous French countryside. Both options provide wonderful values and unforgettable experiences. You can see more in our review of a CroisiEurope cruise.
SPRINGBREAK REVELS IN CANADA'S HUGE SNOW VILLAGE
For snow tubing on steroids– and much more snow fun — head to Village Vacances Valcartier through March 19, 2023. This winter-themed snow park is just 20 minutes north of Quebec City. (Quebec City, of course, is the site of the delightful Carnaval starring the marshmallow-like mascot, Bonhomme. This year, it takes place Feb. 3-12.)
The Valcartier Winter Playground features 35 snow tube slides. Spend hours more ice skating, climbing the snow fort, tossing snowballs, driving ice karts, touring ice sculptures. No need to rush.
Stay overnight at the Hotel Valcartier where rooms (bunkbed dorms too) start at CDN$129. The famous Hôtel de Glace is another overnight option. You can be one of the more than 100,000 visitors each year, touring this extraordinary Ice Hotel and admiring the skillful ice carving and igloo-like construction. They have a value day package at CDN$99 per person that includes time at the Winter Playground, an Ice Hotel tour, and a warm-up at Bora Parc, a 102,000-sq.ft. indoor water park kept at 86F degrees water year-round. Even better, knock an item off your bucket list and cozy up with the kids in your own artisan inspired themed suite. Dine in a (heated) hall then retire with your loaner anti-frostbite gear, have a hot toddy at the Ice Bar and even tour the breathtaking chapel made entirely of ice.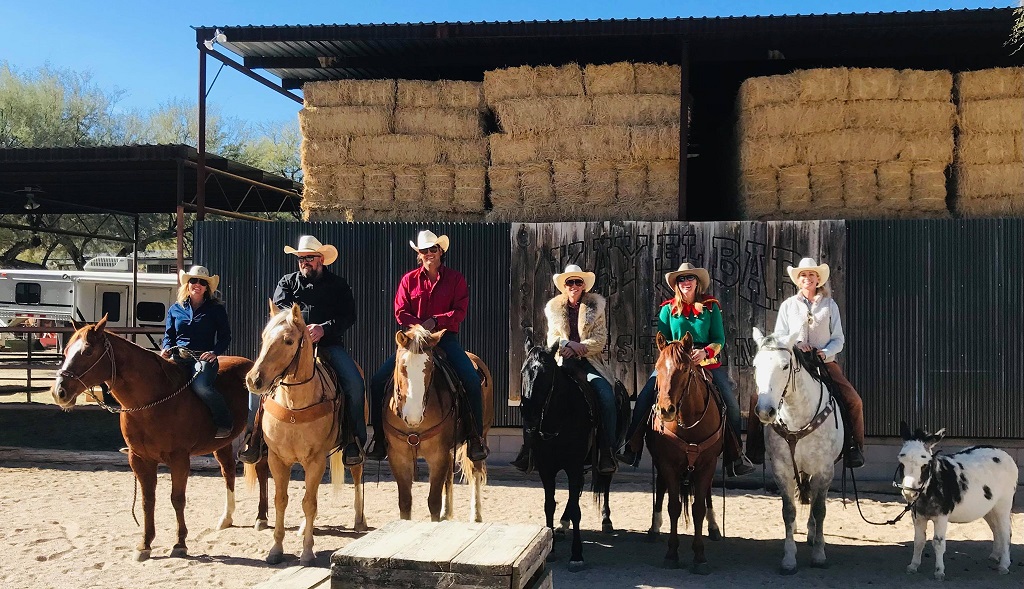 RIDE 'EM! COWBOYS AND COWGIRLS AT DUDE RANCHES
A new adventure like none other awaits you at a dude ranch. Skip the beaches this year and head to a dude ranch for spring break vacation, where safety, fresh air and social distancing have always been a priority! Horseback riding, rock climbing, kids' programs, hiking, swimming, and so much more are offered at dude ranches. Head to one of the most popular outdoor vacation destinations this year and experience what all the fuss is about. Learn new skills, partake in activities you may have never imagined, and simply relax and watch the family have a great time.
Dude ranches are the perfect fit for any family and any traveler at any age. There is fun for everyone. Contact the Dude Ranchers' Association today to start planning a family spring break 2023 or summer vacation to one of their 90+ member dude ranches. The Dude Ranchers' Association (tel. 307-587-2339, info@duderanch.org, https://duderanch.org/) is a free resource to help you find the perfect ranch for you.
CHERRY BLOSSOMS & CULTURE IN WASHINGTON DC
Today Washington, DC is a standout with more free attractions, especially at the National Mall, than in any other major city. Discover gleaming monuments, great museums, the National Zoo, good eats, and hundreds of acres of parks and wetlands. But this city is more than monuments and museums. Many families live here and there are many neighborhoods to explore.
For example, Woodley Park/Cleveland Park is north of Dupont Circle and home to the famous National Zoo (the pandas are leaving at the end of the year), Rock Creek Park, and the National Cathedral. Southwest/Waterfront, southwest of the National Mall, is where the Nationals play baseball. The longest operating fish market in the US is here too — the Maine Avenue Fish Market. Georgetown is bordered by Wisconsin Avenue and M Street NW and by the Potomac to the south. Dating to 1751, you'll see lots of old houses, restaurants, shops, and Georgetown University here. Look for spring at the gardens at Dumbarton Oaks.
Nothing signifies the arrival of spring in the nation's capital quite like the blooming of the cherry blossom trees. Admire them during the National Cherry Blossom Festival when visitors come to admire the city's 3,000-plus trees. Rent bicycles with helmets, kids' bikes and e-bikes from Pedego in Alexandria and Unlimited Bikes in DC. Biking is the perfect eco-friendly option to get up close to the blooms.
Eileen Ogintz's Kid's Guide to Washington, DC can help you plan your stay! The third edition will be out this spring.
TROPICAL BEACHES TO SUIT YOUR SPRING BREAK FANTASIES
Cancun and the beachfront Riviera Maya south of it are booming with new luxury resorts and all-inclusive hideaways. Many closed resorts used the pandemic months to refresh and update. Many others, newly built, baked the latest technology and public health protocols into their designs to create more spacious, open-air facilities. Grand Residences Riviera Cancun is one we love for its huge suites – some sleep up to 11 – ideal for family reunions. Read more about what it offers in our recent site review.
The all-inclusive Coconut Bay Beach Resort & Spa on the very pretty island of Saint Lucia has just been selected as a Good Housekeeping 2023 Family Travel Award Winner for its baby care. New parents will love the Splash Wing and the CocoLand Kidz Klub that welcomes infants to 12-year-olds. Supervised programs are divided by age, and cater to under-3s, ages 4-7 and 8-12. Childcare, included in rates, is available daily with extra evening hours for ages 3+ on weeknights.
On Mexico's Pacific Coast, Riviera Nayarit offers a plethora of all-inclusive resorts along with small, top-value hotels and bungalows for a more authentic experience. Fly into Puerto Vallarta, head north and discover small mountain towns, fishing villages and many natural wonders. At 3,000 ft. above sea level in the Sierra Madre, tour the historic city of Compostela before hiking to a small Huichol Indian village with a population of only 130 Indigenous people. Take a boat tour to the Marias Islands, a UNESCO biosphere reserve, for birdwatching, diving, surfing, and snorkeling.
CELEBRATE BLACK HISTORY AND DIVERSITY
February of course is Black History Month and families will find many special exhibits, shows and talks close to home and when they travel, including many new ones.
2023 marks the 200th anniversary of one of the most important documents in the nation's history, the Emancipation Proclamation. Early copies of the Emancipation Proclamation and the 13th Amendment are on display in the "Slavery and Freedom" exhibition on Concourse Three of the Smithsonian's National Museum of African American History and Culture in Washington, DC. NMAAHC is opening a new exhibit, Afrofuturism: A History of Black Futures, in March 2023.
The Smithsonian's National Museum of American History has recently opened a new Entertainment Nation exhibit with objects and stories from many athletes, musicians, singers and actors including Prince's Guitar and Muhammad Ali's Boxing Robe. There are numerous accessible features.
If you are in Chicago, visit The Negro Motorist Green Book exhibit at the Illinois Holocaust Museum (through April 23). The exhibit shares the history of "The Green Book," the annual travel guide created in 1936 that provided African American travelers with information on businesses that welcomed Black travelers during the Jim Crow era. It literally became the bible of black travel for more than 30 years.
Seattle's Museum of History & Industry's new exhibit, From the Ground Up: Black Architects and Designers explores the history of Black architects. Philadelphia's Museum of the American Revolution is showcasing more than 100 historic artifacts about James Forten in a new special exhibition, Black Founders: The Forten Family of Philadelphia. The Forten family were influential in the Revolutionary War, Philadelphia business and the Abolitionist movement from 1776 to 1876.
The National Park Service Network to Freedom program consists of nearly 700 sites – many of them outdoors and socially distanced — in 39 states plus Washington DC and the US Virgin Islands.
FUN IN THE SNOW SPRING STYLE
There's nothing like a blue sky day at a snow resort. And there's no better time than spring when the weather is warmer to enjoy the slopes and the mountains, especially this year with so much snow. Enjoy a mega resort like Vail or take your snow bunnies to a smaller local (and cheaper) resort a drivable distance from your home. Many pro athletes started at just such resorts. Many families opt for vacation rentals but there is something to be said for kicking back at a kid (and pooch-friendly) resort like the ski-in, ski-out Grand Hyatt Vail.
Check out our FUN IN THE SNOW section for ideas. Many states including Colorado, Utah, Maine and New York have kids' ski free deals for certain grades to promote a lifelong love of the sport. Each program is slightly different. Typically, you need to apply in advance.
Remember that many ski areas around the country, including the National Sports Center for the Disabled at Winter Park, Colorado offer special adaptive programs for those with physical and mental challenges.
GOLFING THE SUSTAINABLE WAY
Myrtle Beach is one of the most popular East Coast golfing destinations, primarily because of its long season and affordability. Did you know that nearly half of the region's golf courses welcome children 16 and under to play free with paying adults?
Kidtripster.com touts top courses and resorts for families. The Westin Kierland Resort and Spa in Arizona even has family golf carts and when the game is over, kids will love the resort's Adventure Water Park. In Pennsylvania, Hershey Resorts offer a Golf Fore Family experience at their 9-hole course including club rentals and even snacks.
If you're between the East and West coasts, Minnesota is known as one of the top golf destinations in the country. Consider Deacon's Lodge, about 150 miles north of St. Paul. Play the historic par 72 championship course designed by Arnold Palmer. Deacon's Lodge appeals thanks to its eco-friendly Bentgrass greens and fairways crossing forest and 500 acres of lake country. Cabins with golf-in golf-out access have fireplaces, kitchens, a pool table and sleep eight to 10 adults. Minigolf and the bikers' favorite Paul Bunyan Scenic Byway are nearby. If you're going for an early family spring break 2022, check out the Giants Ridge Resort in Biwabik which offers both seasonal skiing and golfing on terrific public courses.
One of our favorite Western resorts is the Omni Las Costa Resort in Carlsbad, California. In addition to Carlsbad's two PGA courses, The Champions and The Legends, this resort has smart programming for kids plus wellness offerings like a terrific spa, yoga and fitness classes. This Omni, open all year for outdoor recreation, is also close to the famous San Diego Zoo, Legoland California and Sea World San Diego.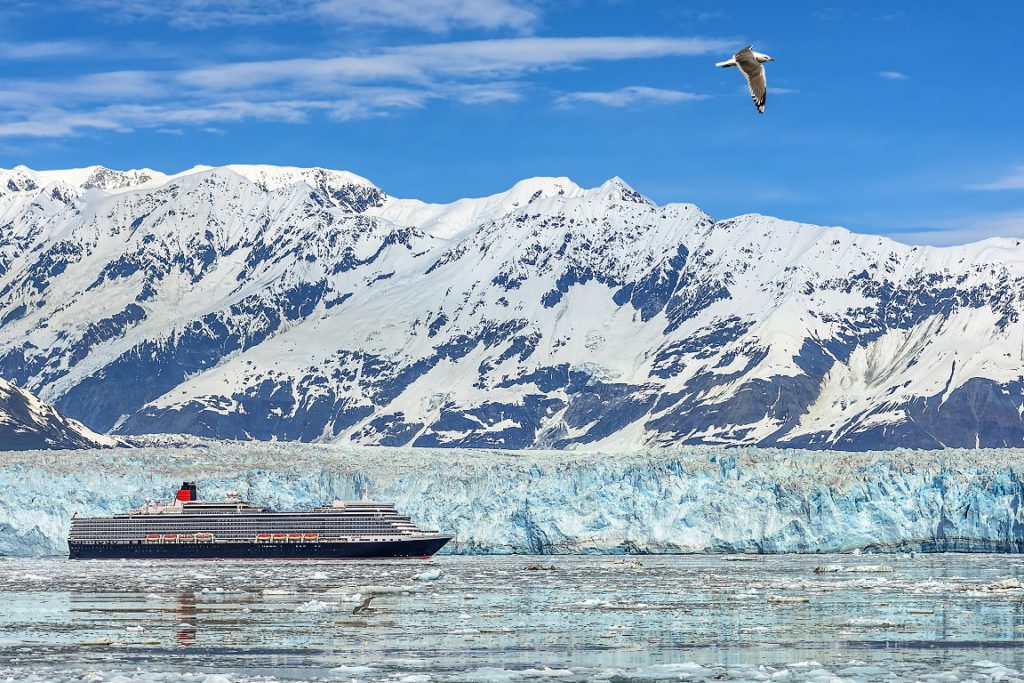 FRESH ALASKA ITINERARIES FOR FAMILY CRUISERS
Alaska has always been a bucket list trip. Spring is a great time for grandparents to introduce it to younger generations. This summer, cruise to Alaska and check off glaciers, wildlife, history and Alaska's Native culture from your multigenerational bucket list.
Does it seem like everyone is going there? Alaska has proven such a popular destination that Carnival has expanded their Alaska season with more ships including Carnival Luminosa, which just joined the fleet and will sail from Seattle. Many families choose Holland America Line's "Alaska Up Close" immersion program that focuses on the local culture. Guests on Alaska cruises enjoy extra cruise activities like more shore excursions with experts leading follow-up workshops. Older kids love the foodie-favorite specialty dining. And yes, pickleball, which HAL has introduced on its ships.
Princess Cruises has separate programming for teens and tweens, something parents of those aged kids really appreciate. Choose Princess if fishing in Alaska is on your bucket list. At select ports, fish caught on your shore excursion are cooked and served to your family at dinner – exactly the way you like it. Traveling with scientifically minded teens? The elegant Cunard Line will feature experts from the legendary Royal Canadian Geographical Society on 2023 voyages in Alaska. In September 2023, the RCGS takes part in Cunard's renowned Insights onboard enrichment program on their Canada/New England cruises.
WHAT'S NEW AT THE THEME PARKS
No matter how often you visit a theme park, you will always find something new—or something you missed last time. Busch Gardens Tampa Bay hopes so. They have just launched their buy-one-get-one offer on the 2023 Fun Card. For a limited time, guests who take advantage of this offer pay for a Busch Gardens Fun Card and get an Adventure Island Fun Card for free. With guaranteed admission and an entire year of attractions and events, it's a great deal.
Star Wars fans are booking months in advance and paying thousands of dollars to spend two nights aboard Walt Disney World Star Wars: Galactic Starcruiser Halcyon. Why? It's an immersive resort within the park that allows each guest to control their experience, interacting with the Star Wars characters on a special Data Pad app.
Pirate River Quest, a family friendly treasure hunt adventure at Legoland Florida, allows guests to journey through the uncharted waters of the legendary Cypress Gardens. Discover the secrets protecting its canals as this all-new story unfolds brick by brick. Weekends through Feb. 19, play like a pirate with a map full of adventure, including exclusive meet and greets, new and returning shows, and a menu of tasty treats worthy of any pirate. While there, don't miss the world's first Peppa Pig Theme Park, especially for preschoolers. It features multiple rides, interactive attractions, fun live shows, themed playscapes and water play areas.
Super Nintendo World opens Feb. 17, 2023 at Universal Studios Hollywood—an entire themed area. Put on Power-Up Bands to play interactive games, snack at the Toadstool Café and don't miss the Mario Kart-inspired ride.
Watch out for new coasters. Coming this spring to Dollywood in Pigeon Forge, TN is Big Bear Mountain. The park's longest coaster, it travels through the Smokies looking for Big Bear. Coaster fans can't wait for the debut of the Tron Lightcycle/Run at Orlando's Magic Kingdom this spring. You'll be seated on Lightcycles that take you inside and outdoors. Those heading to SeaWorld San Diego can check out Arctic Rescue, the longest and fastest straddle coaster on the West Coast, according to Thrillist.com. Start inside the Wild Arctic exhibit and launch on a snowmobile style vehicle. And if you like getting wet, there's Catapult Falls in SeaWorld San Antonio, with the tallest flume drop in Texas and the only vertical flume coaster in North America. It's super intense as you are dropped down at 37mph.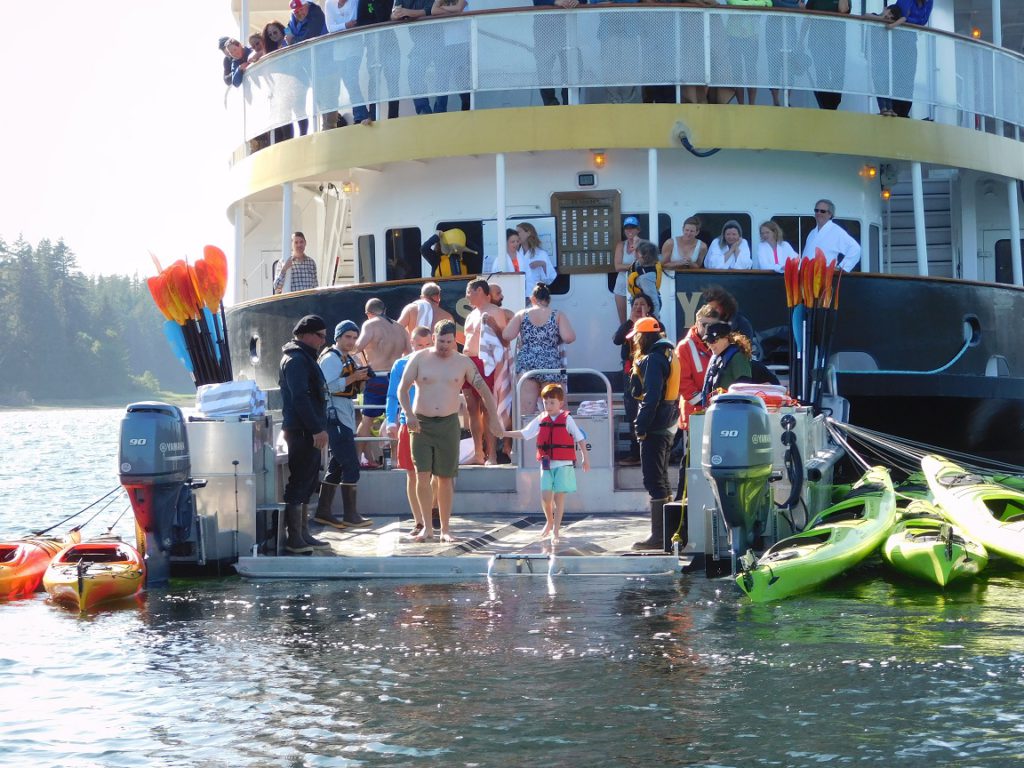 EXPEDITION CRUISE ADVENTURES FOR THE ACTIVE FAMILY WITH UNCRUISE
Uncruise Adventures is designed for families seeking small ships with immersive, active experiences and flexible itineraries. They explore some of the world's most breathtaking destinations from Southeast Alaska and the Pacific Northwest to Belize, Mexico's Sea of Cortez, the Galapagos Islands and Hawaii. Hike, kayak, paddle board and take off on excursions in the wilderness. It's not too early to book Alaska!
Ships carry just 22-86 guests (have an entire yacht for your family) with the focus on nature, culture, and wildlife. All adventure gear and daily activities are included as are meals, beverages, wine and premium spirits. Give back to the destinations you visit on cruises which positively impact local communities. They source fresh ingredients from local farmers and fishermen as well as partner with native groups for cultural exchanges.
Activities are graded on a difficulty scale from 1-7 and are led by expert guides who help your family choose the most fitness-appropriate adventures. Cruises to Belize, introduced last year, have proved especially popular. As an example, Uncruise features hands-on activities for kids (starting at age 8) from polar plunges to treasure hunts.
CAMPUS VISITS AND COLLEGE TOURS TOP TEEN #SPRINGBREAKIDEAS
Universities and colleges come in all shapes and sizes. Visit this spring and watch the kids pick up on the differences during student-led campus tours. Children (especially younger siblings) get a better feel from a college visit when school is in session. If you are interested in more than 28 institutions of higher learning, San Francisco is a good base for touring UC San Francisco, "Cal" (UC Berkeley), Stanford, Santa Clara University, University of San Francisco, plus many others. Make time for fun – visit San Francisco's new park, Presidio Tunnel Tops and bike, hike, dine at food trucks and take selfies with the Golden Gate as a backdrop.
Student travel blogger Derek Babine's top campus visit tips include being really prepared. When Derek made his California road trip to visit the top schools on his list, he pre-arranged his own tours and talks with administrative staff and students. Many campuses have reopened in full since the pandemic. Additionally, many Admission Offices will set you up for an interview (in person, online or by phone) with local alumni. That's a good way to spend free spring break days if you can't afford to visit schools in person right now.
Alternatively, check out "alternative spring breaks" organized many civic groups. Start research with your church, your teen's school or in the community. In New York City, for example, groups ranging from libraries to hospitals welcome young volunteers. Opportunities for spring and summer student volunteering exist in countries throughout the world.
GO CAMPING FOR THE VERY FIRST TIME
Are your kids begging to go camping? Overnighting in a local park (or the backyard) can prove a great trial run. You might want to borrow camping gear from friends (or rent some) before making a big investment. Practice putting up that tent, though pop up tents these days are a lot easier than what you may recall. Here are some tips from Family Travel Forum to make that first trip easier.
Ready to head out to the wild? Remember, many campgrounds now are more like resorts with swimming pools, WiFi, rental cabins and many, many RVs. Eileen Ogintz's "Kid's Guide to Camping," written with help from KOA and many camping kids can give you some ideas about where to go.
Make sure not to forget the fixings for s'mores! Did you know that corn chips make great kindling if you can't find small sticks for the campfire? Another camping hack: Rather than ice, freeze gallon jugs of water and put them in your cooler.
If you opt to go the RV route, (much easier with babies or with kids who have food allergies so you have a fridge and stove), RVshare is a website that operates a lot like Airbnb. In some cases, the owner may drive the RV to the campground or state park for you and set it up.
ACCESSIBLE TO ALL THOSE WITH HIDDEN DISABILITIES
It's not easy to travel with kids and even more difficult when they have special challenges. It's encouraging that more places are becoming more inclusive, including for those families who have a child on the Autism Spectrum. The TSA Cares helpline (call 855/787-2227) provides travelers with disabilities additional assistance when you call 72 hours before your flight. Download a TSA notification card, which should help you get whisked through screening without waiting in long lines.
April is Autism Awareness Month.Autism Speaks, a major advocacy organization, has developed an Autism Friendly Designation program. Nicole Thibault, who lives near Rochester, NY, was prompted to start a travel agency, Magical Story Book Travels, to help families like her own with someone on the autism spectrum.
Visit Visalia, located near Kings Canyon and Sequoia National Parks, is California's first destination marketing organization to become a Certified Autism Center by the International Board of Credentialing and Continuing Education Standards, complete with a Hidden Disabilities Sunflower Program. Those with autism can wear a free sunflower lanyard, bracelet or lapel pin to indicate that they have a hidden disability and might need some support. Morgan's Wonderland in San Antonio TX is an ultra-accessible park and playground for children and adults with disabilities, including autism. We visited it in 2019.
Sandals' Beaches resorts in Jamaica and Turks & Caicos have an array of assistance for these families, including sensory toys, a culinary concierge to support dietary restrictions, advanced training for staff, and an optional service of a One-on-One Beaches Buddy. The "buddy" is a staff member who is autism certified. Also present is Julia, "Sesame Street's" first character on the autism spectrum.
Look for theme parks like Sesame Place in San Diego and the Peppa Pig Theme Park in Florida, hotels, museums and more that have become Certified Autism Travel Centers.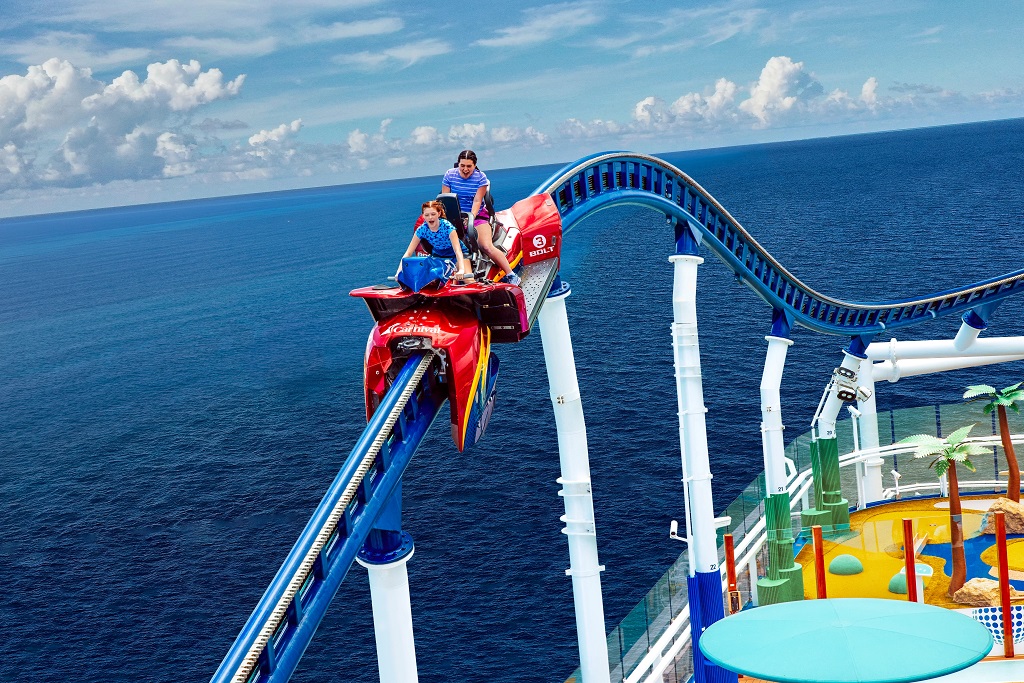 BOOK NOW, RIDE THE WAVE SEASON AND SAIL AWAY
Spring means its' time for the January to March "Wave Season," the three-month period when cruise lines roll out their best deals. This year, they are especially focused on first-time cruisers and touting brand new ships.
Carnival's Mardi Gras, for example, features an onboard roller coaster, suspended ropes course, massive water park with three slides and a spray area. Large groups like the new family suites with access to a family lounge and the variety of accommodations across 11 different categories. Carnival ships have adopted famed Cajun chef Emeril Lagasse as their Chief Culinary Office. In addition to the wildly popular Guy Fieri barbecue joints at sea, there are many new eateries to try. Look for programming by Carnival's Chief Fun Officer Shaquille O'Neal along with a refreshed Dr. Seuss program and more. Potty-trained kids starting at age 2 have new options as well a new Turtles Program aboard the Carnival Celebration for the toddler set (and observing grandparents). Check out Carnival's Wave Season deals. Another plus: Carnival has more US ports than any other cruise line, with half of Americans living within a five-hour drive to a port.
Holland America Line's newest ship, MS Rotterdam is cruising the Caribbean from Fort Lauderdale. She features several beautiful artworks, world-class dining created by celebrity chefs, innovative and educational entertainment and more. Follow #cruisedealsforall to see what's available now and find one for a Presidents Day or spring break cruise, or sail later. Through Feb. 28, 2023, book select Holland America summer 2023 to spring 2024 cruises and receive a free stateroom upgrade, fare discounts, free fares for kids and reduced deposits — plus tours, beverages, specialty dining and Wi-Fi with the "Have It All" premium package.
Sky Princess from Princess Cruises boasts an Atrium & Piazza more than 50% larger than on other Princess ships. Enjoy the fleet's largest Movies Under the Stars screen, two deep tank swimming pools and for the brave, the glass floored SeaWalk. Princess Cruises' Caribbean Princess boast the Reef Splash Zone, the line's first water spray park, ideal for families. Check if your itinerary includes the new Discovery at SEA partnership with re-imagined youth centers called Camp Discovery. Princess Cruises' Wave Season 'Best Sale Ever' offers up to 35% off cruise fares, plus $150 onboard spending money and more.
SUPPORT YELLOWSTONE THIS SPRING
Yellowstone, the nation's first national park, celebrated its 150th birthday March 1, 2022. We're featuring this gem again because last year's catastrophic flooding and park closures put a hold on many festivities and programming. Starting in March, 2023, the park will again host a wide range of special activities.
Did you know Yellowstone is home to the largest concentration of mammals in the lower 48? Discover elk, grizzly bears and wolves and the country's oldest and largest bison herd as you explore. (Just remember to stay at least 100 yards from bears and wolves and at least 25 yards from other large animals.) Yellowstone is the only place on Earth where you can see such a vast array of geothermal features including hot springs, geysers, mudpots and paintpots, fumeroles and travertine terraces.
Visiting Yellowstone in winter or spring isn't necessarily easy but it is certainly rewarding with some of the best wildlife and geyser viewing, and far less crowds. Book Frosty Fun and other Yellowstone offers between Jan. 3 and Mar. 5, 2023. The two nights lodging with breakfast and more starts at $489 per person, double occupancy. (Child's rate is $35 for ages 11 and under.) Note that singles are socked with a high fee; single room rates start at $919 so do invite friends. Taxes and fees are included but not the national park entry fee. Keep in mind that nearby Cody, a fun and authentically Wild West town nearby, is a top value base for exploring the park and Yellowstone Cody region.
Remember, a winter season trip to Yellowstone requires advance reservations for rooms as well as transportation. Because cell phone service and Wi-Fi are poor, download the free National Park Service app (and offline content) before you arrive. Also check out the many multi-day Lodging and Learning Programs operated with naturalist guides from the nonprofit Yellowstone Forever Institute.
CELEBRATE FAMILY WITHOUT KIDS
Whether it's a Valentine's Day (or post Valentine's Day getaway) let go of the guilt and enjoy a trip without the kids. One caveat: You don't want to be surrounded by other people's children!
Opt for a luxe city hotel, even for one night, or an adult-only cruise like those offered by Virgin Voyages in the Caribbean. Those seeking an adventure while being pampered might choose a Seabourn Venture expedition cruise. All-inclusive Seabourn cruises feature fine dining, premium spirits and six-star service.
If all-inclusive resorts are your style, there are plenty of adult-only options, including one we visited, Sandals Royal Plantation in Ocho Rios, Jamaica. It's just 74 rooms, though guests can visit the much larger Sandals Ocho Rios resort nearby.
Experts, incidentally, believe it is healthy for kids to see parents have lives and interests beyond them. And a parents' getaway can be a vacation of sorts for the kids too, whether they are with grandparents, a favorite babysitter or staying with a close friend.
Wherever you see ads or images within this special FamilyTravelConsulting.com travel section, the advertising and custom content has been brought to you by our sponsors. All other content and opinions are based upon the authors' actual travel experience and knowledge.