Seattle is commonly known as the Emerald City and is nestled on the shores of Elliot Bay, so there is no better place to enjoy the summer on the water with your whole family. Along with Lake Washington and Union Bay, this outdoor paradise is home to dozens of Islands and river systems.
With so many beautiful places to get in the water, Seattle is one of the best places to spend the summer with your whole family. You can go beyond a simple day at the beach and really get out and explore what the waterways have to offer. From fishing and kayaking to luxury cruising aboard a rental yacht from Emerald Landing marina, there is so much to see and do in the water this summer from fishing and surfing to luxury cruises aboard a fun family charter.
When the temperatures start to rise, you can almost hear the waves of the Pacific calling you to get out and have some fun. Let's take a look at a few of the fantastic ways that you can enjoy the water in Seattle this summer.
Fishing
Whether you prefer to get out in the deep waters to do some fishing or have a quiet day on the lake looking to hook some trout or salmon, Seattle has the perfect spot for you to explore. Fishing is a wonderful way to spend the day with the whole family. It is a skill that can be learned at a young age and enjoyed throughout your entire life. Get out on the waves of Lake Michigan to try your hand at reeling in a Lake Trout or Chinook Salmon to enjoy over the grill.
Luxury Cruise
If you want to really enjoy a day on the lake without all the effort, why not let a professional crew take you out for a luxury cruise. Sail along the skyline of Seattle or enjoy the beauty of the rocky shorelines of Puget Sound. Take the whole family out for a day of adventure and luxury, or spend an intimate weekend with your partner surrounded by extravagance on the water.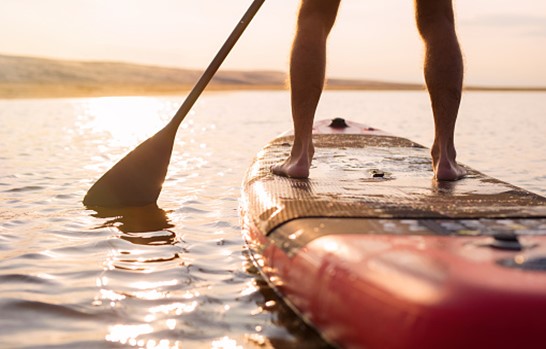 Paddleboarding
Paddleboarding has gained popularity in the past decade as an adventurous way to get out on the water. A paddleboard or SUP (stand-up paddleboard) is a simple watercraft that resembles an oversized surfboard. To pilot a SUP, you simply board it standing up and balance while you use a paddle to propel you forward. It may sound easier than it looks; it requires a lot of balance and gives you a great core muscle workout. Once you get the hang of paddleboarding, you are ready to hit all the best places in Seattle.
For Washington natives, the shores of Lake Sammamish are a great place to launch your paddleboard. This lake has moderate waves, great scenery, and very few obstacles, so it's great for beginners. Blake Island is another popular SUP destination. Take a guided tour and enjoy the famous landmarks of the island.
Whether you enjoy dipping your fishing line in the water, cruising in luxury, or getting out on the water for an adventurous workout, the waters of Seattle will not disappoint. Put on your lifejackets and head out for some fun in the water this summer!