By Allison Tibaldi, Taking the Kids correspondent
We are a family of foodies. Even when my children were very young, their diminutive palates demanded sophisticated tastes such as capers, olives and oysters with the same fervor that their peers craved chicken fingers and hot dogs. Now that they're young adults, I try to incorporate food-focused activities into our family vacations. Food acts as the catalyst that helps our conversations flow.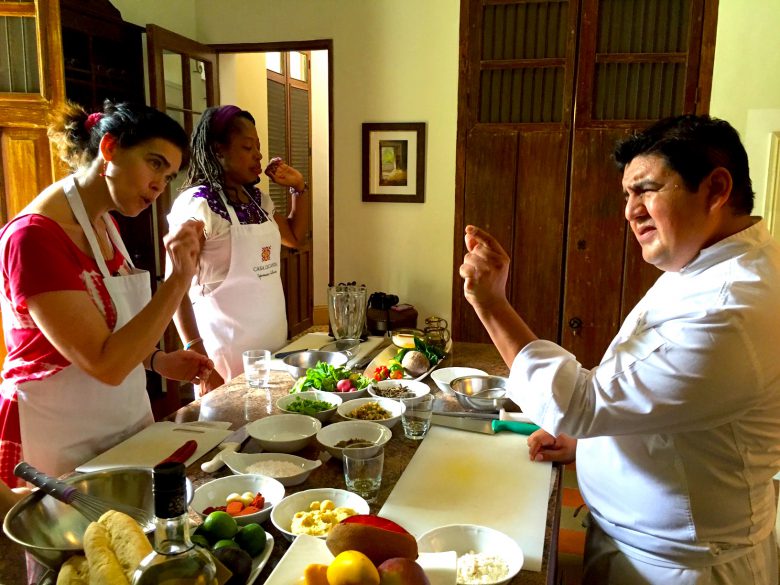 On a recent trip to Merida, Mexico, I booked a hands-on cooking class. It was an immersive experience that offered a window into the local culture in a highly sensorial way. Judging from the rise in popularity of culinary tourism, we're in good company, with experiential cooking schools springing up across the global.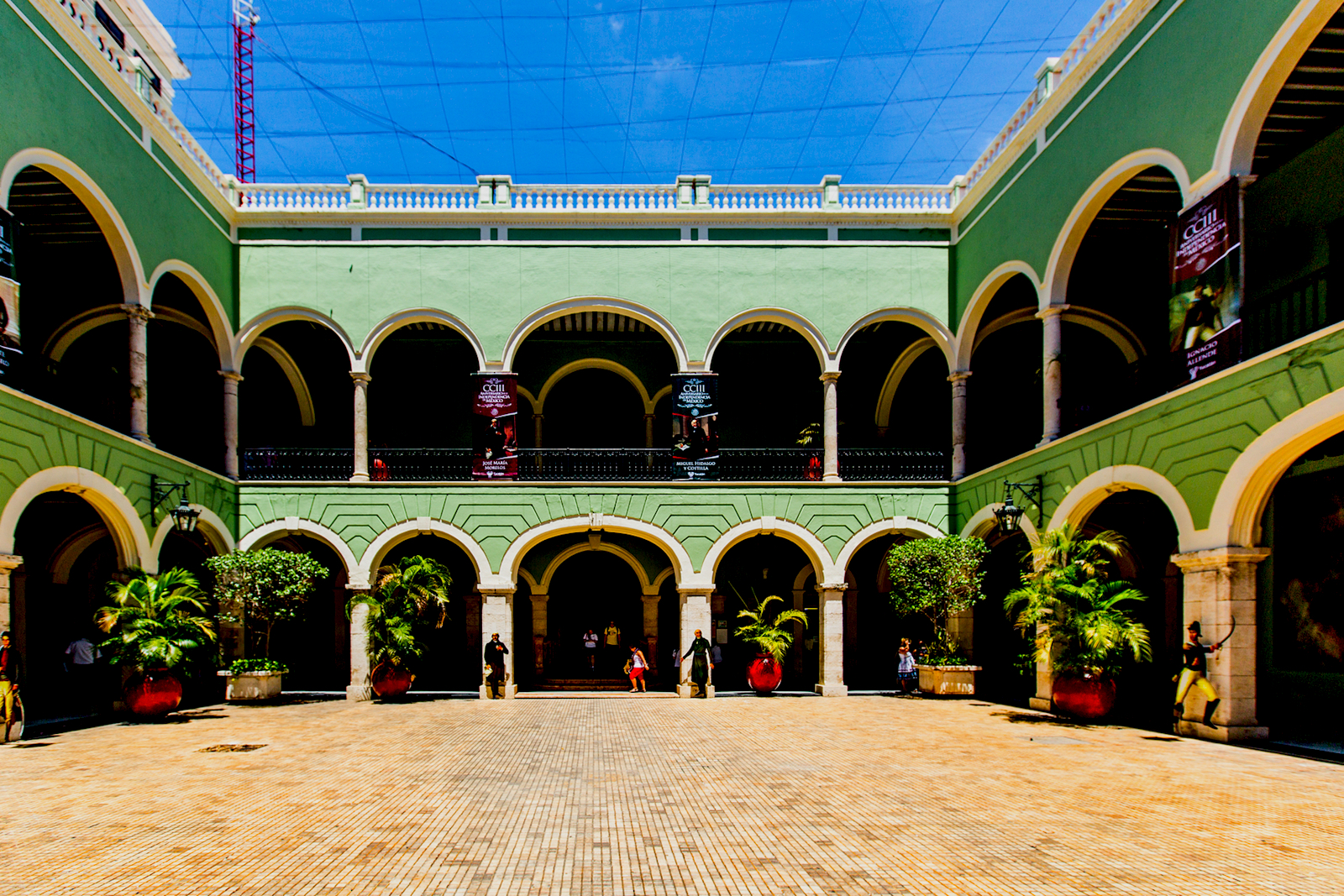 Merida is as pretty as a postcard
Merida is a picture-perfect town located on Mexico's Yucatan peninsula. We felt instantly at home as we strolled the colorful streets awash with live music and impromptu dancing. This is the heart of the Mayan world, so it's a great base for exploring must-see archeological ruins from this mystical civilization.
Merida is known for its eclectic cuisine
Merida is famed for its rich cuisine and we couldn't wait to delve into regional specialties. Yucatecan food is distinct from traditional Mexican cuisine. You can taste a melting pot of flavors with diverse influences of Mayan, Caribbean, Spanish, African, and Middle Eastern cultures. Key ingredients include pumpkin seed, oregano, red onion, sour orange and habanero pepper.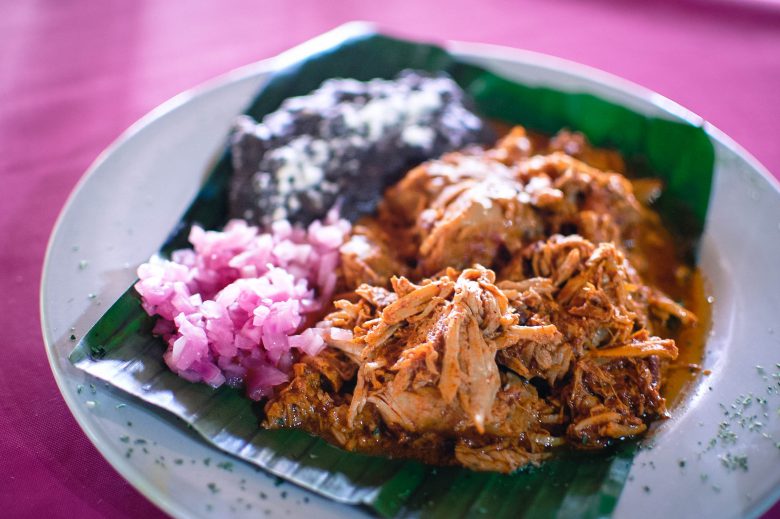 We savored these influences as we sampled some of Merida's traditional dishes such as Longaniza Asada, venison sausage tinted with achiote. Our favorite was Cochinita Pibil, shredded pork marinated in annatto paste and sour orange juice before being wrapped in banana leaves and slow-cooked over charcoal. These tastes limbered our palates for the hands-on cooking experience that lay ahead.
A cooking class at a beautiful hacienda
Our cooking class was held at Casa Lecanda, a lovingly restored hacienda in the heart of Merida. Casa Lecanda's charming owner, Stefano Marcelleti, is also the chef-owner of the popular restaurant Oliva, where he cooks the specialties of his native Rome with a dash of exotic Yucatacan influences. With Stefano at the helm, guests of this boutique hacienda hotel can expect a grand epicurean experience from the moment they check in. You needn't be a guest of the hotel to participate in the cooking class.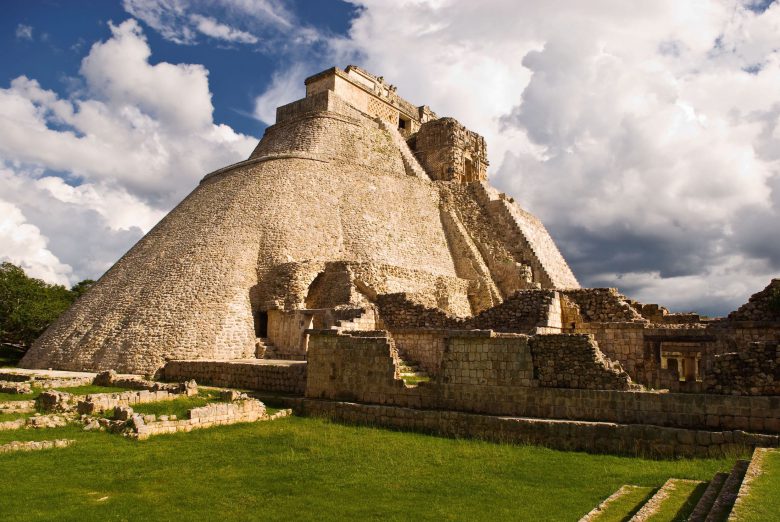 Our instructor was the warm and personable Christian Bravo. He was also exceedingly modest; it took him until the end of our cooking lesson to mention that he was a finalist on Mexico's version of the popular Top Chef cooking show.
Chef Bravo started the class by escorting us to the bustling Lucas de Gálvez Market. We got an authentic glimpse at how the locals shop as we watched Chef scrutinize the produce in search of the choicest morsels.
After Chef purchased the ingredients for our lunch, we headed back to hacienda for a refreshing tamarind margarita. It gave us just the injection of vitality that we needed to chop, dice and slice the ingredients in the hacienda's breezy kitchen.
Our multi-course menu included a pureed soup made with local produce, salmon served with pumpkin, beet and avocado salad and a tropical fruit sorbet. We did much of the prep work, but Chef put a few expert finishing touches on each plate.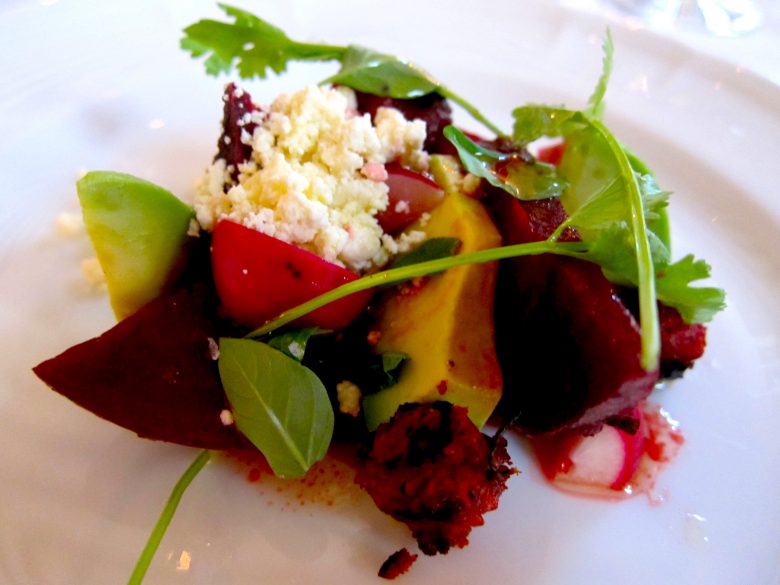 Lunch is served
When it was time to eat we sat in the elegant dining room and were served as if we were visiting royalty. The delectable lunch with devoured with gusto.
Throughout the class, we expanded our culinary lexicon as Chef Bravo generously shared his kitchen secrets. Spending time engaged in a shared activity was fun. We solidified existing bonds, gained some insight into the local culture, consumed a delightful meal and learned recipes that boosted our culinary credibility back home. We are eagerly anticipating our next family cooking adventure.