By Eileen Ogintz
Let's face facts: No family vacation is going to be perfect much less please everyone every minute, especially when extended family are in the picture. But there is one that comes pretty close–without busting the budget: A cruise.
There are activities for all ages—including supervised programs for kids from preschoolers to teens so parents and grandparents can get a break. Parents can feel more comfortable allowing tweens to navigate on their own around the ship than at another vacation venue.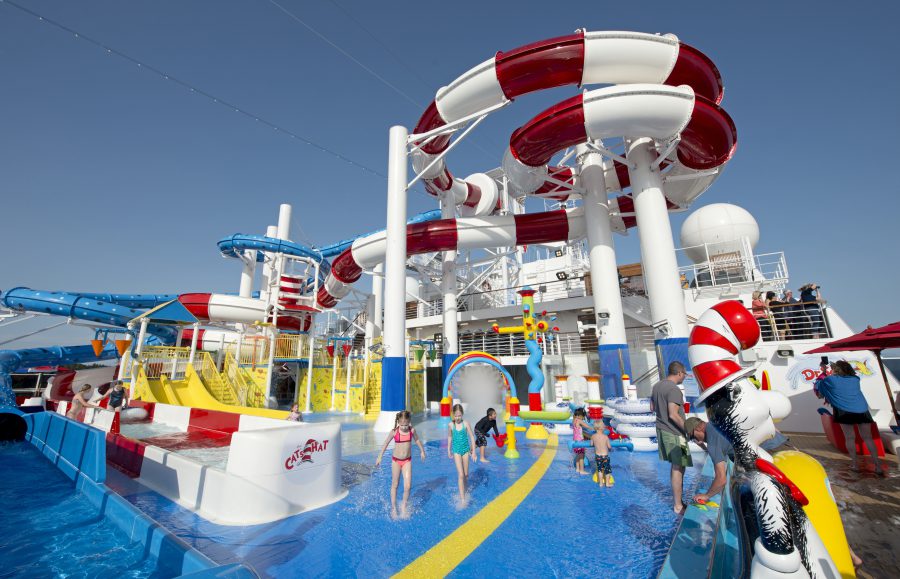 Everyone knows the costs up front and can opt for different priced accommodations and different activities during the day, gathering in the evening, without any angst about who is driving, where to go or who is paying
Another plus: you can cruise from a port near your home, avoiding the hassles and expense of flying. For example, Carnival Cruise Line's newest ship Carnival Horizon – the 26th in the fleet — will sail four-day Bermuda and eight-day Caribbean cruises from New York after sailing its inaugural Europe season in May.
The  133,500-ton vessel, the second in the line's highly successful Vista-class (here's what I wrote about the Vista), can carry nearly 5,000 passengers and  offers a number of innovations  including the first-ever Dr. Seuss water park with two different waterslides, the line's first teppanyaki restaurant (always a hit with families) and Smokehouse Brewhouse featuring four craft beers brewed on board and a barbecue menu created by Carnival partner and Food Network star Guy Fieri.
No one will get bored with the bike-ride-in-the-sky attraction called SkyRide, the cocktail pharmacy-themed Alchemy Bar, the Havana section with its own Cuban-themed bar and pool, and Family Harbor featuring extra roomy cabins and its own Family Harbor Lounge that serves breakfast, snacks and the kids' favorite—an ice cream machine. The Camp Ocean youth club is larger than many preschools and there are separate clubs and activities for teens and tweens plus an expansive Warehouse video game room.
No wonder far more Millennial families than their peers have cruised and plan to take a cruise in the next two years, according to research curated for our TMS Family Travel Conference.
Millennial families report they opt for cruises because they can see multiple destinations on one destination and are so family friendly. Seventy-five percent reported cruises afford the security to travel to foreign places they might be wary of visiting independently.
The beauty about cruising—and Carnival Corporation in particular — is there are many different lines that appeal to different travel styles.
For example, affluent couples traveling with grown children or extended family without kids might opt for Carnival Corporation's ultra-luxury Seabourn brand , introducing its fifth ship, Seabourn Ovation, to the fleet this month.
Carrying just 600 guests, the all-suite Ovation offers amenities those accustomed to traveling first class expect—a private veranda spacious enough for al fresco dining, elegant bedding, a walk-in closet, movies, music, radio and TV on demand, and a marble bathroom with separate bath and shower with luxury bath products. A personal bar and refrigerator will be stocked according to guest preferences, and on board and shore activities designed for the discerning traveler with unique opportunities. The ship will spend the majority of her maiden season cruising the waters of Northern Europe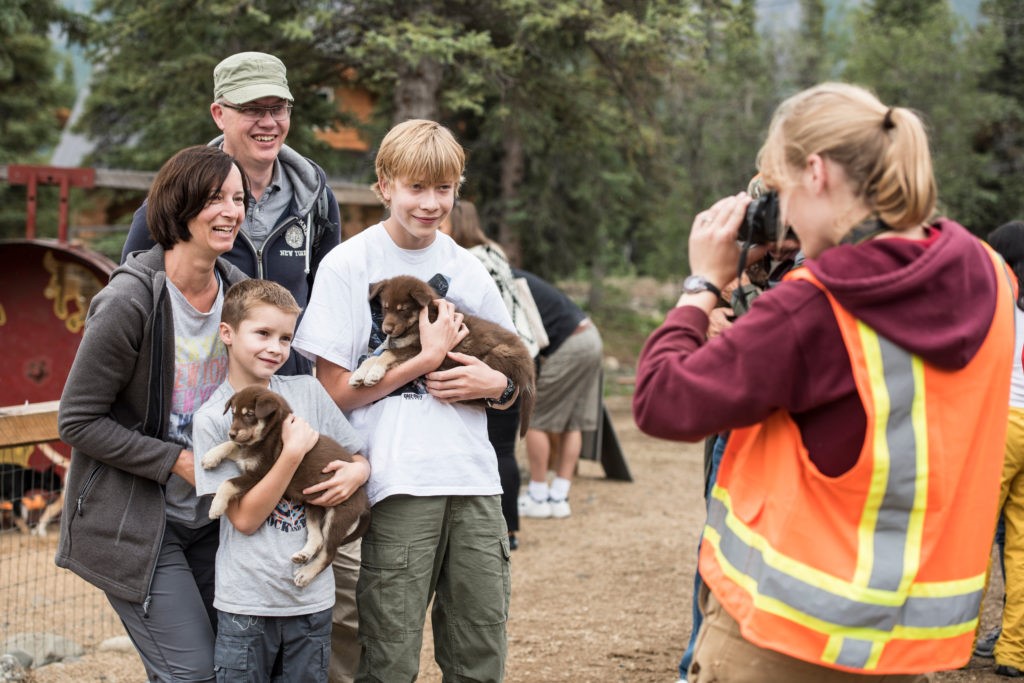 Those traveling with kids and teens may prefer Carnival Corporation's Princess Cruises, especially if they are planning to go to Alaska. Princess has long been the leader in Alaska cruising and this year has even more capacity, including sailings round trip from Los Angeles and activities on board and on shore designed to engage guests in the environment—from the sled dog puppies brought on board to the custom-designed wilderness treehouse at Mt. McKinley Princess Wilderness Lodge where the guests are challenged to test their Alaska knowledge by the lodge's resident naturalist. Princess is rolling out its new "Camp Discovery Youth & Teen Centers" fleetwide, developed in partnership with Discovery.
Holland America Line, celebrating its 145th anniversary, offers an upscale, kid-friendly experience on a mid-sized ship whether your family wants to kick back in the Caribbean, explore South America or Europe. In December 2018, Holland America will welcome Nieuw Statendam to the fleet, the second Pinnacle class ship. The Club HAL youth program offers activities for children from age 3 -17, including on port days and for kids with special challenges.
The company is undergoing $300 million in brand enhancements, offering experiences focused on destination immersion and personalizing the experience. There is an exclusive Holland America partnership with O, The Oprah Magazine and one with Fujifilm for a new, interactive, creative photo space on board that will enable guests to immediately print their photos from their mobile phones or memory cards at instant photo machines and if they choose, create souvenirs featuring images on everything from mugs to magnets to mousepads.
Hone skills at cooking demonstrations and digital workshops or relax at the pool. The best part: There is someone taking care of you and your family from the time you wake up till you go to bed—not a single vacation chore on the horizon!
Sponsored by Carnival Corporation