By Eileen Ogintz
Tribune Content Agency
Purple or yellow. Green, red, pink, or orange. What's your favorite color? What's your favorite wildflower?
Wildflowers come in so many colors and whether you are hiking, biking, camping or visiting a city, the coming months are a great time to see them in bloom nearly everywhere. Even on rooftops in New York City.
There's also no better time to let the kids know they have a role in nurturing our planet, whether flowers, the ocean or neighborhood parks.
Download an Earth Day (April 22) tool kit and see how you can help in the Great Global Cleanup. This year there are opportunities in 192 countries. Search the map for nearby cleanups, or create the kids' and parents' (grandparents too!) own solo or small group cleanups near where they live and work. Cleanup partners can register events and invite volunteers to their cleanups via The Great Global Cleanup live map. Cleanup events will be added to the map throughout March and April. The Great Global Cleanup is a worldwide campaign to remove billions of pieces of trash from neighborhoods, beaches, rivers, lakes, trails, and parks — reducing waste and plastic pollution, improving habitats, and preventing harm to wildlife and humans.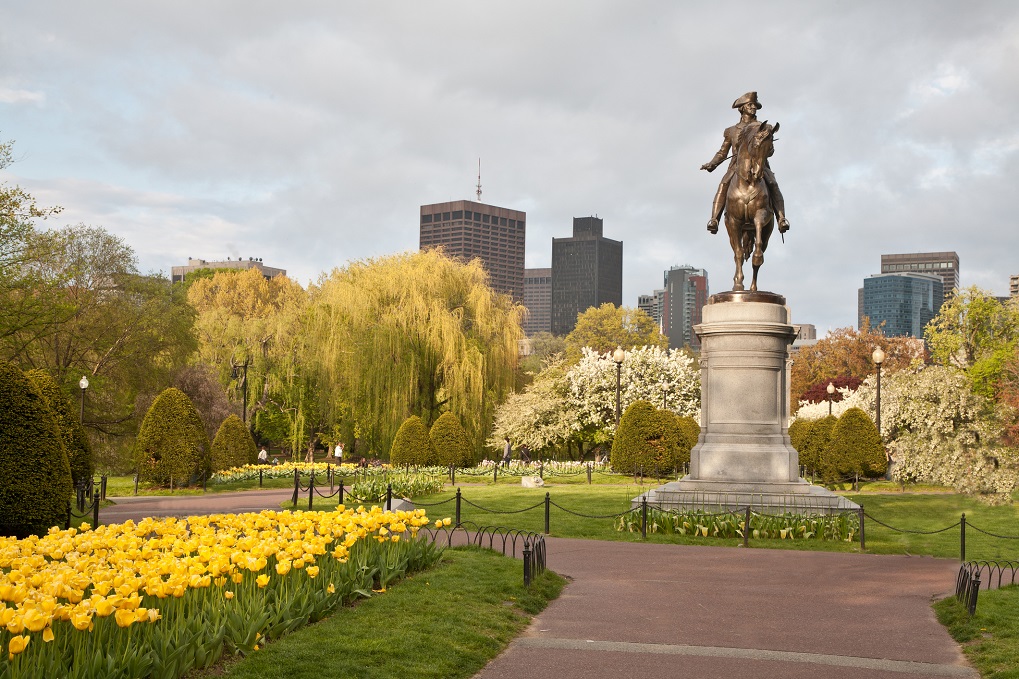 The same weekend, on April 23, the Rails-to-Trails Conservancy, the country's largest trail advocacy organization, is encouraging all of us to get outdoors with Celebrate Trails Day. There will be activities and events in all 50 states and the District of Columbia. Download a free trail finder app.
Usually, blooms start in March and at higher elevations in the summer. Already the spectacular bluebonnets are blooming in Texas.
Some national and state parks are famous for the variety of wildflowers. Great Smoky Mountains National Park has more than 1,600 different flowering plants, including 20 different purple ones. Joshua Tree National Park in California is famous for its poppies while visitors flock to Saguaro National Park in Arizona to see the Sonoran Desert flowers.
Bring your phone or camera, a sketch pad and a magnifying glass so you and the kids can focus on what you see. Download a free app like FlowerChecker or PlantSnap. You can identify flowers and plants by using the app and taking a picture on your phone. You never know where you'll find them. We were surprised to find these beauties on the windswept slopes of Point Reyes, California.
Head to a kid-friendly flower festival now that they have returned. Nantucket, the island off the coast of Massachusetts, is hosting a Daffodil Festival the weekend of April 22 complete with Daffy events for kids at Children's Beach. There will be a Daffodil Hat Parade, Children's Parade and a Dog Parade!
In Cincinnati, Zoo Blooms begins at the entrance to the Cincinnati Botanic Garden & Zoo, transformed with 100,000 tulips. It lasts all April with free Thursday night concerts hosted by the zoo.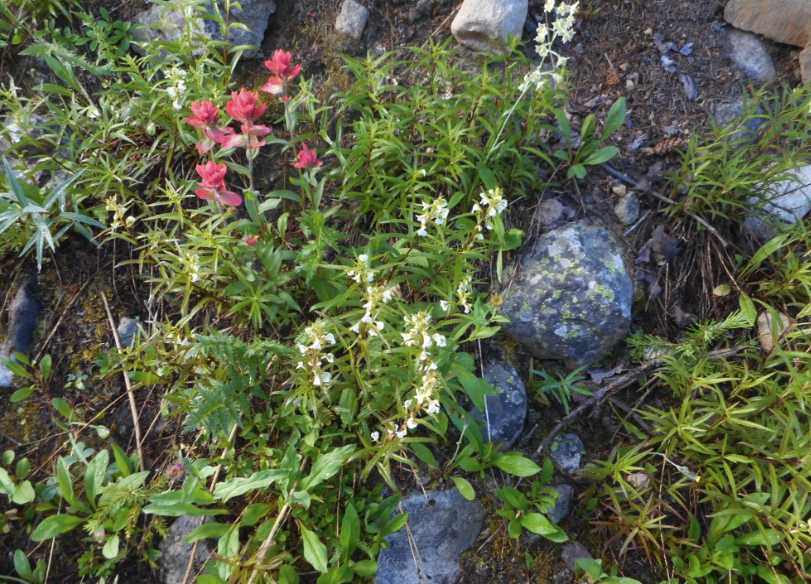 Pella, Iowa, is famous for its tulips and Tulip Time Festival (May 5 to 7). The town was settled by Dutch immigrants and the festival is complete with parades showcasing dancers in traditional costume and wooden shoes.
Frederick Law Olmsted designed the spectacular gardens at the Biltmore House in Asheville, N.C., so that different flowers bloom at different times. Biltmore Blooms lasts through May 27. In Antler Hill Village at Biltmore Estates weave in and out among the botanical gardens while kids meet baby animals at the Farmyard. Biltmore is one of 120 organizations nationwide banding together as Olmsted 200: Parks for All People for a year of programming and events designed to celebrate and expand parks, open space, and the American quality of life. It celebrates Olmsted's life and legacy of landscape architecture.
And in Portland, Oregon, the Portland Rose Festival lasts a month, starting May 27. It's the largest rose-themed party over three weekends with street fairs, parades, Pacific Northwest rose-themed cuisine and more.
Flower Fields through Mother's Day at Carlsbad Ranch, California, boasts 50 acres of flowers in a rainbow of colors on a hillside that overlooks the California coast. "Escape Into Color" is this year's theme. Besides the flowers, there's music, local theater and even a local circus.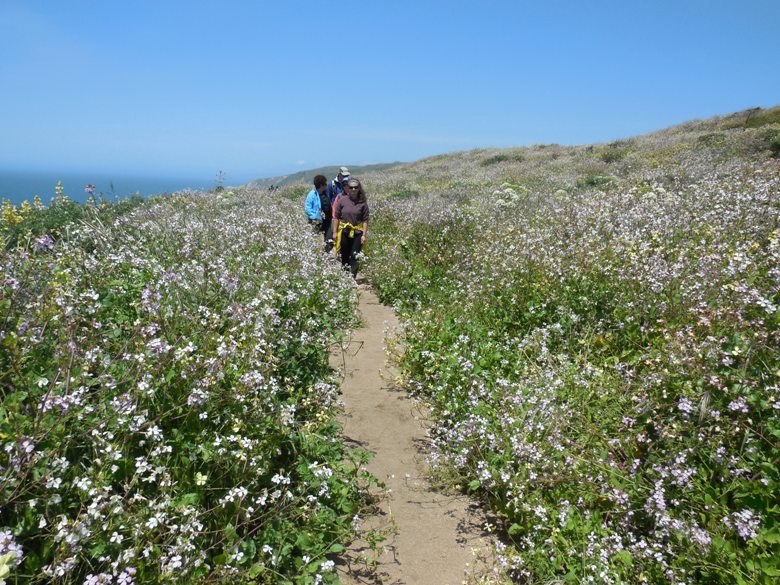 Botanical gardens are excellent places to teach kids about plants and flowers that thrive in different climates. For example, The Denver Botanic Gardens features many plants from the Rocky Mountain Region, including Crested Butte, The Wildflower Capital of the World! Hike the trails, like we've done from Crested Butte to Aspen (or the other way; or both) in summer and see riotous wildflower displays at every turn.
The Desert Botanical Garden in Phoenix, Arizona, features 50,000 desert plants. The Public Garden in Boston was the first to be established in America — in 1834 (The Common was the first public park in 1634). Kids, including mine when they were small, love the popular duckling sculpture at the corner of Beacon and Charles, which was presented to the city in October 1987 by the Friends of the Public Garden. Based on Robert McCloskey's 1941 best seller "Make Way for Ducklings," the bronze figures by sculptor Nancy Schön represent Mrs. Mallard and her eight ducklings as they head toward their final destination, the island in the garden's lagoon. (A great book to read this spring!)
Many botanic gardens are the chance to travel the world, seeing exotic species like at the San Francisco Botanical Garden in Golden Gate Park promises you can travel the world in 55 acres — nearly 8,000 plants from six continents. The new $8 million nursery now under construction will allow the botanical garden to nurture and exchange rare plants from around the globe with other botanical gardens, governments, and nonprofits with the goal of preserving these species and saving them from extinction.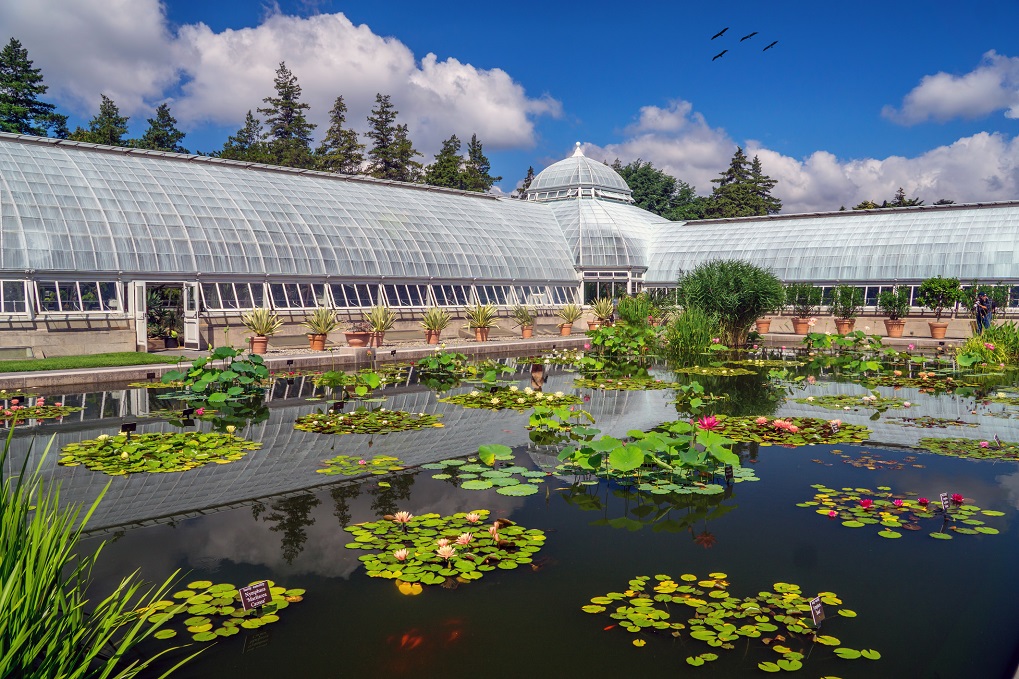 Most botanic gardens also have special family activities — everything from garden crafts to bug hunts. Look for online options, like those offered at the New York Botanical Garden in the Bronx. This garden, established in 1891, is a major educational institution, teaching about plant science, ecology and healthful eating. Track the spring blooms here.
The Rory Meyers Children's Adventure Garden at the Dallas Arboretum has 17 interactive learning galleries. There are also free Garden Stem at Home lessons. Raise your hand if you can imagine a whole new plant species!
Wherever you visit, keep track of all the different kinds of flowers you see.
Flower power, everyone!
(For more Taking the Kids, visit www.takingthekids.com and also follow TakingTheKids on Twitter, Facebook and Instagram where Eileen Ogintz welcomes your questions and comments. The Kid's Guide to Philadelphia and The Kid's Guide to Camping are the latest in a series of 14 books for kid travelers published by Eileen.)
©2022 Eileen Ogintz. Distributed by Tribune Content Agency, LLC.