By Eileen Ogintz
Tribune Content Agency
Here we go again! Tens of thousands of air travelers were recently delayed largely as a result of severe weather on the East Coast.
Many faced canceled flights, including members of my family returning to Illinois after a wedding celebration in Colorado. They got stuck overnight in Dallas. One family desperate to get home to Minneapolis told CBS News they took a Lyft from a New York airport to Hartford, Connecticut, to catch a flight to Detroit before another flight to Minneapolis. "It was an adventure," the mom reportedly said.
At least she was able to keep her cool. Yelling at harried gate agents won't get you anywhere.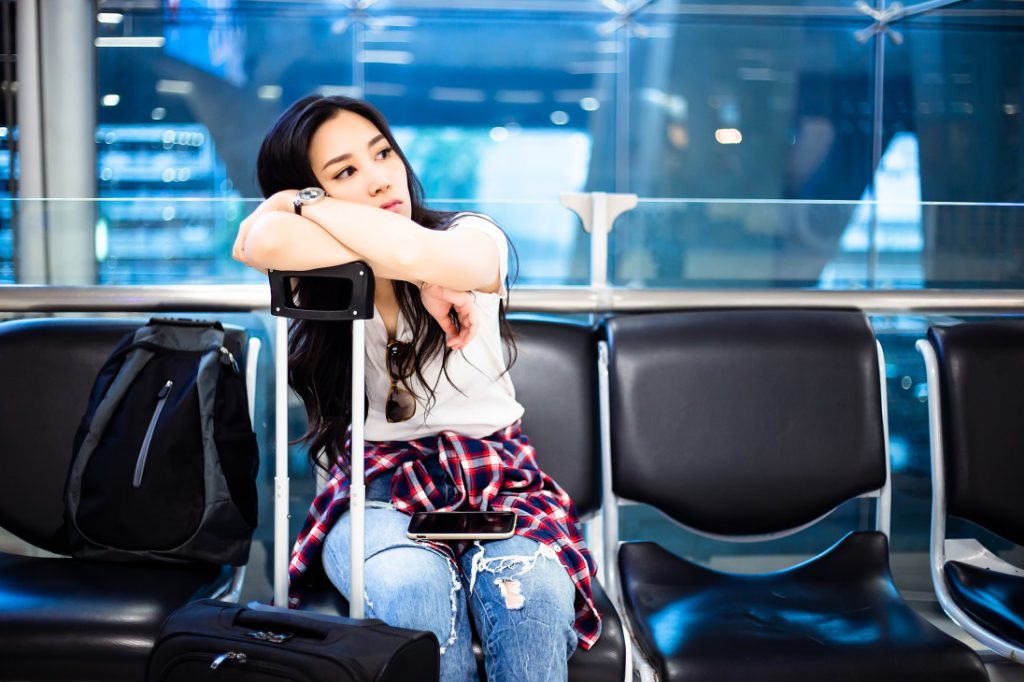 Sad that this is what we need to consider as we plan for summer vacation — for many the first "big" trip since before the pandemic. AAA was projecting that air travel over the Fourth of July holiday was expected to set a new record with 4.17 million Americans expected to fly to their destination, an increase of over 11 percent from last year. "AAA expects travel to remain very busy over the summer. Demand is higher than in 2022 and no signs of letting up," said spokesman Aixa Diaz.
At the same time, there is an ongoing shortage of air traffic controllers with the Federal Aviation Administration lacking a plan to address the shortage, according to an independent audit reported by Forbes. The report by the Transportation Department Office of Inspector General says the "FAA has made limited efforts to ensure adequate controller staffing at critical air traffic control facilities" and that the lack of a plan to address personnel shortages "poses a risk to the continuity of air traffic operations."
United CEO Scott Kirby pointed the finger at the FAA for exacerbating the delays and cancellations that were caused by bad weather the last week in June, leaving us all wondering how that will impact our summer plans.
What can a traveler do? AAA suggests arriving at airlines two hours early at least for domestic flights, reserving airport parking in advance and avoiding checking bags to have more flexibility. Expect long security lines, even if you have TSA Pre-Check designed to get you through security more quickly.
Travel insurance is an especially good idea. Travel insurance can't help if flight delays cause you to miss a wedding, but it can reimburse you for the costs incurred during lengthy travel delays and can pay to replace lost or stolen luggage. A top-flight travel insurance policy, such as the plans offered by Allianz, can offer protection against those unexpected events that may derail your trip while their emergency team can help you rebook. Some policies cover kids for free. Check www.insuremytrip.com to compare policies. Just make sure to read the fine print!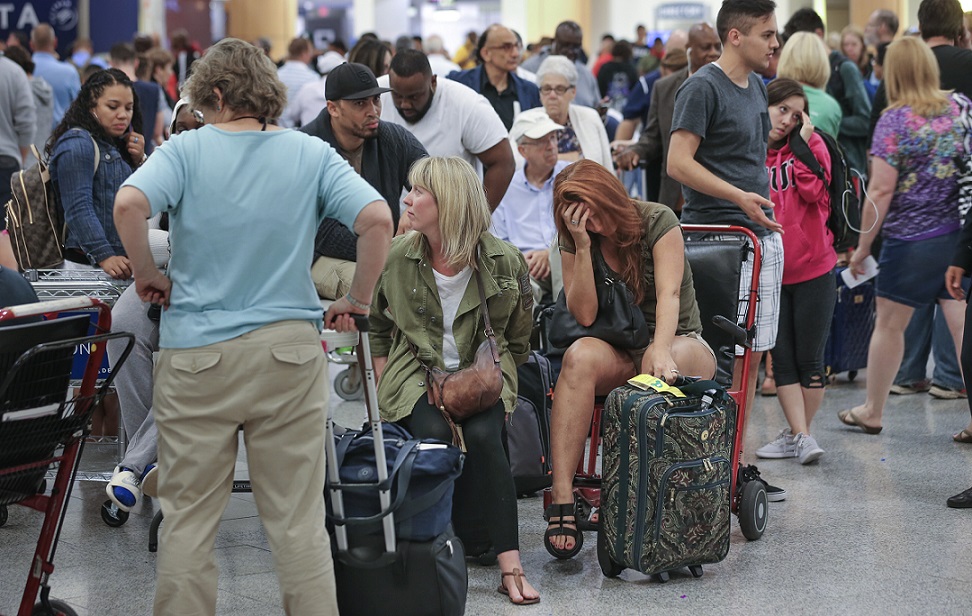 Make sure to know your rights if your flight is canceled or delayed. According to the Department of Transportation, A consumer is entitled to a refund if the airline canceled a flight, regardless of the reason, and the consumer chooses not to travel, but it is unclear what qualifies as a "significant delay."
"If it's weather related, the airlines aren't required to do much other than refund your ticket or rebook you, but that could be days later," said AAA's Diaz. If they do offer vouchers for meals and hotels —usually when the delay or cancellation is the result of mechanical or staffing issues — be prepared, lines can be long to get them. (This is another scenario where travel insurance could help cover those expenses.)
The Biden administration, meanwhile, is writing new regulations to ensure passengers are compensated for flight delays and cancellations caused by airlines as Congress considers legislation with similar goals. A group of Democrats led by Sens. Richard Blumenthal of Connecticut and Edward J. Markey of Massachusetts have already introduced two bills that expand compensation for air passengers. But that's not going to happen soon.
If you're stuck on the tarmac during the delay, airlines must give passengers food and water no more than two hours after the delay begins and keep the bathrooms operational. They must also let passengers off the aircraft within three hours for domestic flights and four hours for international flights, provided that there are no safety, security or airport operations repercussions.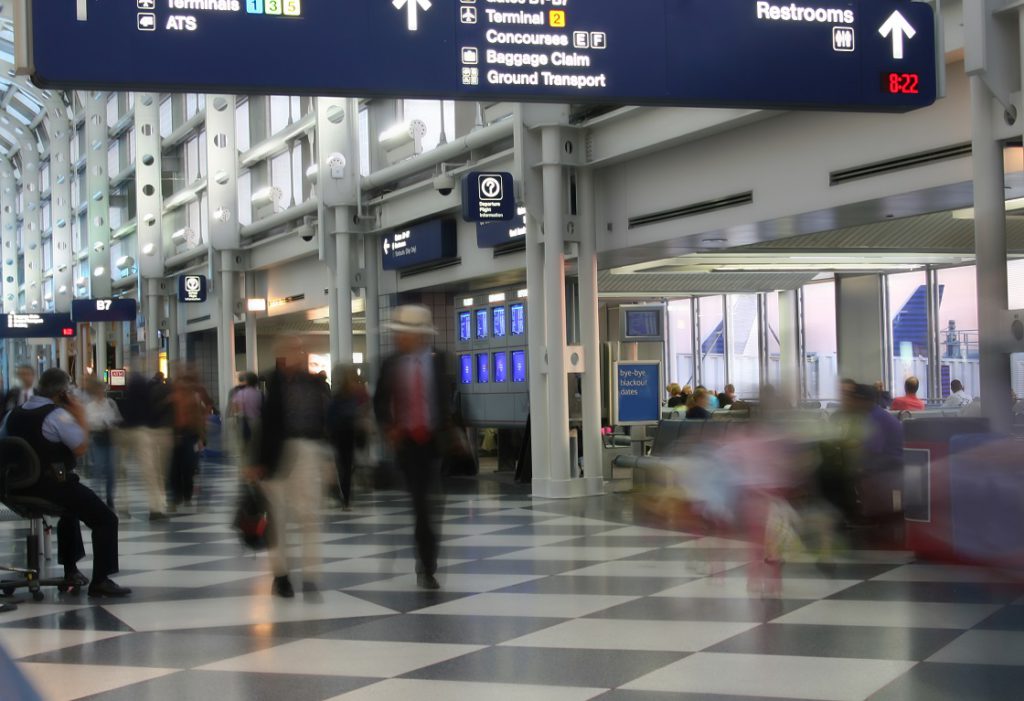 Be prepared that not all airlines will put you on a different airline if that is an option. That was a big issue for Southwest passengers last winter. Some passengers, desperate to get to their destination, simply bought tickets on other airlines and waited for the Southwest refund. (The DOT has an online dashboard that allows travelers to compare cancelation and delay policies of major carriers.)
Airline experts suggest researching alternative flights — and even other airports — while you are waiting to talk to an agent. You can also reach out to your airline customer service agents via Twitter as you are waiting online or try to rebook at a self-service kiosk (though there will be waits there as well.)
Keep an eye on general flight trends across the country on FlightAware, The PointsGuy.com suggests. Check where your flight is coming from. The bad weather on the East Coast recently, for example, impacted flights across the country. Opt into flight notifications with your airline and download the carrier's app on your phone.
If you know bad weather is coming, see if you can switch to an earlier flight or even one the day before. Airlines often will allow you to switch in such cases at no charge.
Be prepared with the necessary medications and an overnight change of clothes and jacket for each member of your family in your carry-on luggage. Be prepared also with food and reusable water bottles. If the kids are starving, you want to be able to feed them right away and if the airport is crowded, there will be long lines to get food as well.
Take a deep breath and most importantly, keep your cool.
Good luck!
(For more Taking the Kids, visit www.takingthekids.com and also follow TakingTheKids on Twitter, Facebook and Instagram where Eileen Ogintz welcomes your questions and comments. The fourth edition of The Kid's Guide to New York City and the third edition of The Kid's Guide to Washington D.C. are the latest in a series of 14 books for kid travelers published by Eileen.)
©2023 Eileen Ogintz. Distributed by Tribune Content Agency, LLC.