By Eileen Ogintz
Tribune Content Agency
Chat up a local in Ski Country and they will tell you they came for the winter and ended up staying for the summer.
That would include my daughter Mel, who went to Crested Butte, Colorado, for a season after college and nearly 10 years later, is still there, working as a planner for the Town of Crested Butte and finishing grad school.
It's a no-brainer. The chance to hike and bike amid the gorgeous wildflowers, with miles and miles of bike and mountain trails. There are free outdoor concerts, bountiful farmer's markets, movies under the stars, unique museums (perhaps for rainy days), guided hikes, golf, tennis, festivals and more. Did I mention mountain towns are exceedingly pet-friendly? And once you get there, say Park City, Utah, Breckenridge, or Aspen, Colorado, you won't need a car.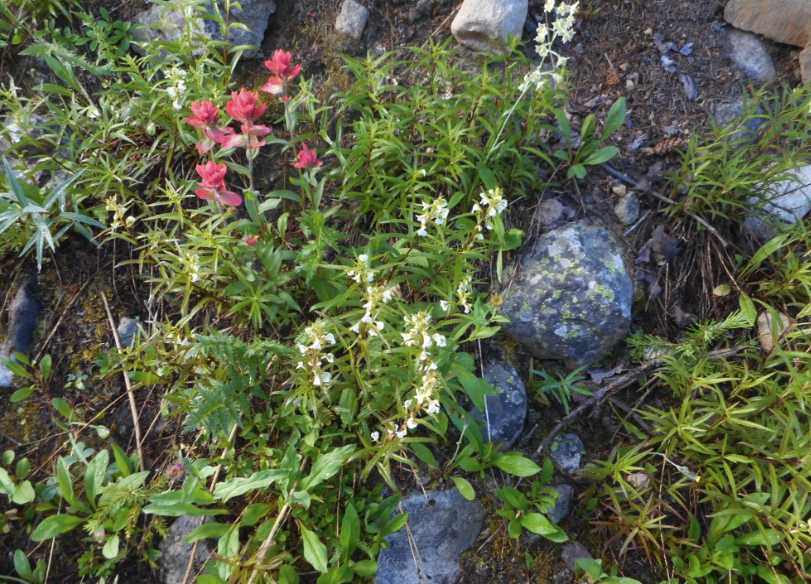 I've always loved mountain towns in summer, especially because so many activities are free or nearly free. Think out of the box. For example, Cheyenne, Wyoming, offers access to the mountains and Medicine Bow National Forest and plenty of free western entertainment complete with Wild West shows.
For example, in Park City, Utah, there are 400 miles of trails, a free bus system, free Olympic Park Museum and free Park City Sunday Market.
"Park City is not as crowded as so many international destinations opening," suggested Dan Howard, vice president of Visit Park City. He noted that while Park City has many luxury hotel options, there are many affordable ones, starting with YotelPad at a little more than $100 a night.
The softening could be attributed to more properties being fully open, as well as gas prices, suggested Rose Abello, tourism director for Snowmass Tourism.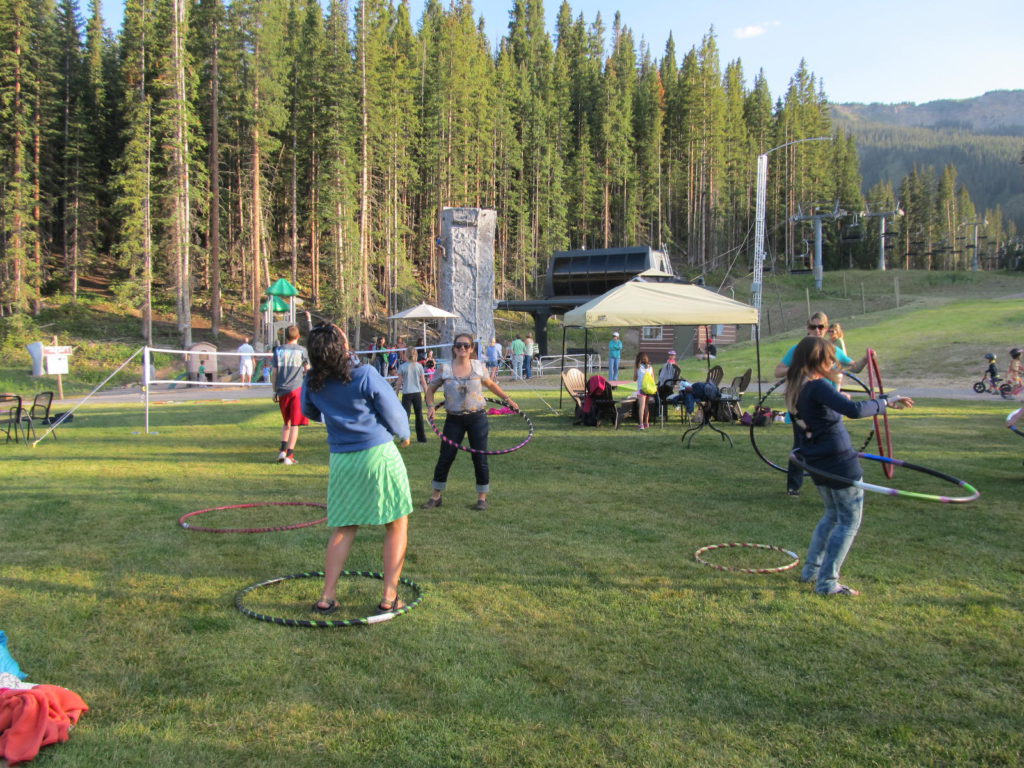 Snowmass, about eight miles and a 15-minute bus ride from Aspen, boasts plenty of free activities, including guided hikes amidst the wildflowers with a naturalist from the Aspen Center for Environmental Studies, Ice Age Discovery (the Snowmass paleontological site where thousands of bones have been found is the richest high altitude Ice Age ecosystem). There are free Thursday night concerts, Sunset Tuesdays at Elk Camp on the mountain with extended hours at the Snowmass Bike Park and Lost Forest adventure park, and Movies Under the Stars at Snowmass village. There is a new free Bayer Center museum, among the many options in Aspen. (Visit the resident rescue raptors at the Aspen Center for Environmental Studies or take a ride on the famous rail trail.)
In Aspen, the well-appointed Gant Aspen has introduced a Minimalist Package with savings up to 20 percent as long as you forgo housekeeping.
Rent bikes and e-bikes , stand-up paddle boards and more this summer in big ski towns, including Vail and Telluride, Colorado, and Mammoth, California, for the first time from Black Tie Ski Rentals, the largest ski and snowboard rental delivery service . Gear will be delivered to your lodging.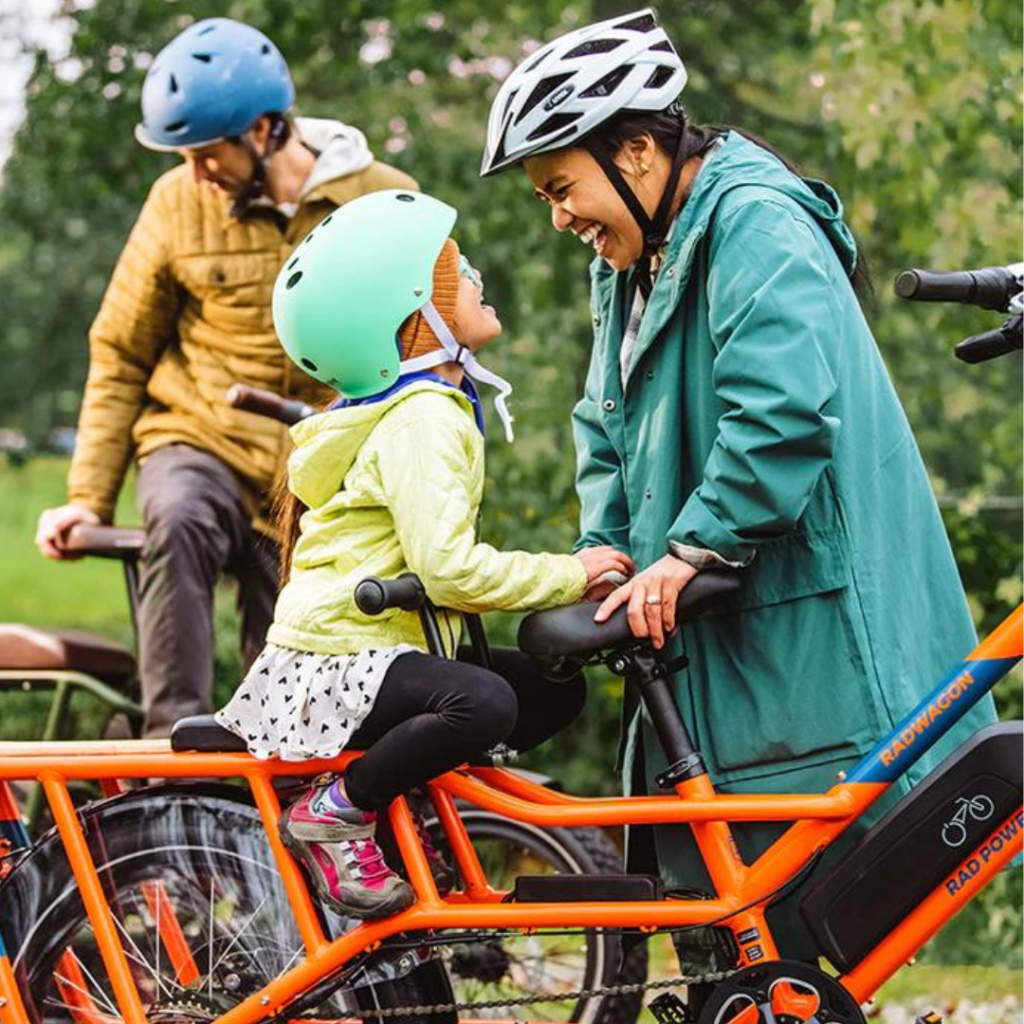 No worries if someone in the family has special challenges. Adaptive ski centers have many summer activities, including challenge courses, mountain biking and more at the Outdoor Adventure Center in Crested Butte, Colorado; the Breckenridge Outdoor Education Center and the National Ability Center in Park City, Utah. (There typically are sliding price scales.)
The other good news for you is that unlike last summer, Ski Country is less crowded and if you have some flexibility, you might even snare a deal, whether you are looking for a vacation rental from a company like Vacasa to share with extended family or friends or a tony resort you might not be able to afford in ski season.
If you are a snowsports fan, purchase your Vail Resorts Epic Pass this summer and get discounts off food, lodging, rentals, golf, airport shuttles to resorts and more from Vermont to Colorado, Utah, and California. There's even snow-tubing at Vail's Keystone Resort in Colorado where there is everything from mountaintop yoga and golf to a bungee trampoline, bounce house, "gem mining," mini golf at the resort's River Run Village.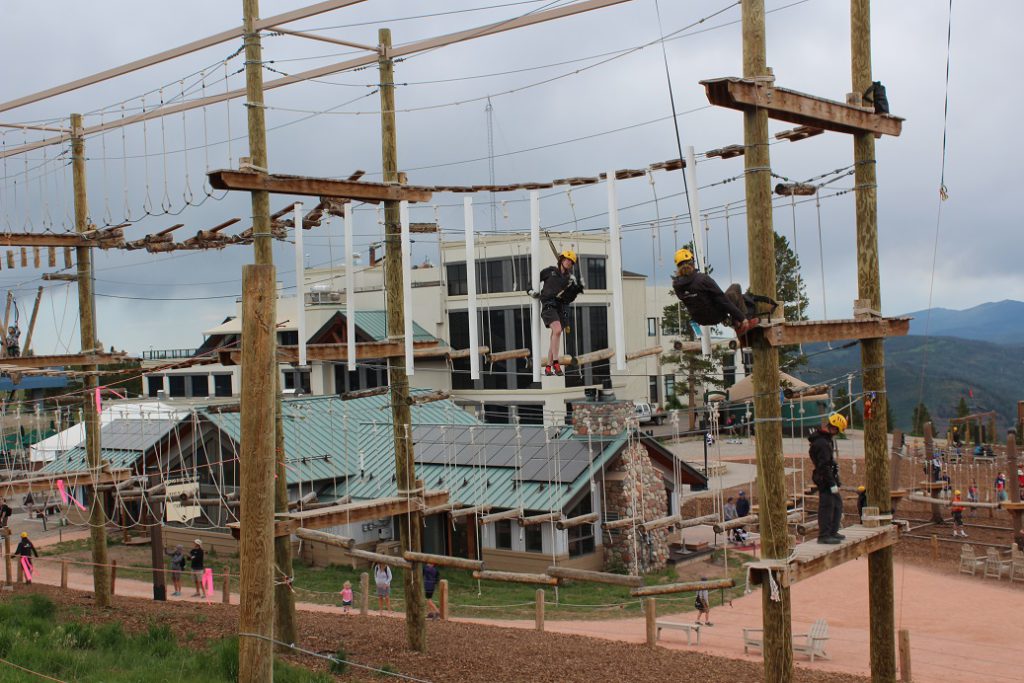 The Westin Riverfront on Avon, Colorado, near Beaver Creek is touting discounts for longer stays. Enjoy the free Friday live music, hot tubs and pool overlooking the river, kayaks and more.
In Breckenridge, Colorado, where kids love splashing and skipping rocks in the Blue River Plaza, in the heart of downtown Breck, with its distinctive outdoor art, pet-friendly Beaver Run is offering a $25 nightly rebate to offset gas prices, as well as discounts up to 35 percent based on length of stay. (Come Aug. 12 to 21 for the Breckenridge International Festival of Art, including performances, art installations, exhibitions and more.)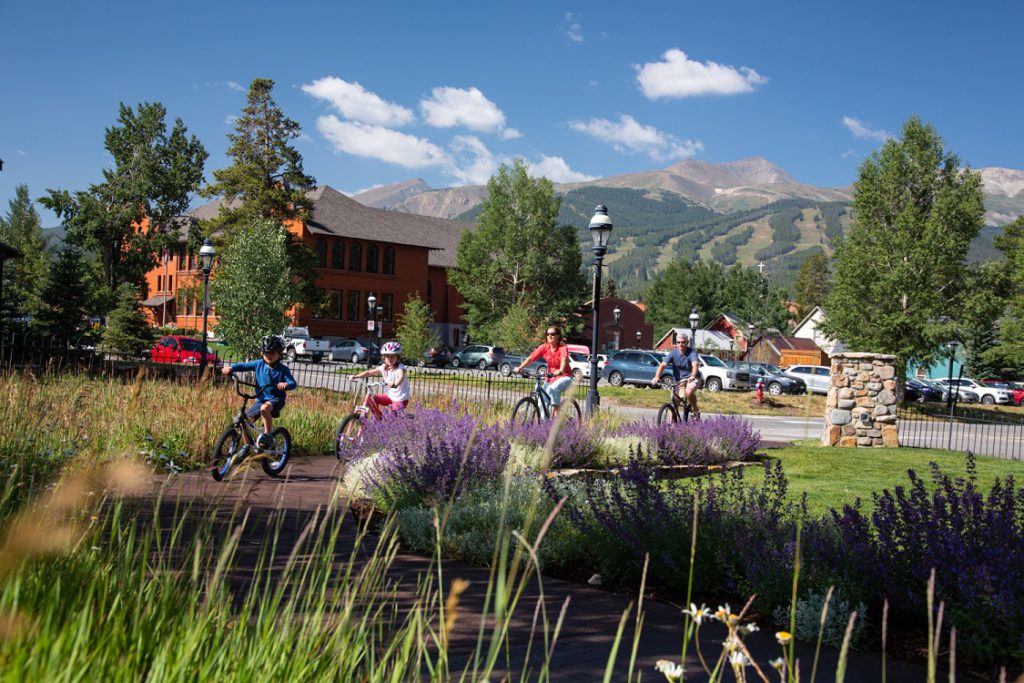 And Grand Hyatt Vail on pretty Gore Creek has a variety of packages whether you want to fly fish or bike into Vail starting atop Vail Pass at (10,600 feet). Guests with pets love the Thursday night Yappy hours, guided bike and nature walks, and the Alpine-inspired spa treatments. (Nothing like a massage after a long hike or bike ride!)
Sundance Mountain Resort in Utah touts mountain weekend getaways with 30 percent off lodging, the Scenic Lift Gondola and breakfast. How about ziplining or a horseback ride while you are there?
Whether fly-fishing, mountain biking or ziplines, there are lots of chances to share a new experience with your kids — not to mention plenty of excellent eats whether you crave burgers, gourmet dining (The Grand Hyatt even has a celebrity chef program), artisanal pizza, pho, barbecue, interesting vegetarian and vegan options – the list goes on and on. Speaking of ziplines, you will find plenty of options in Ski Country for the adventure junkies in the gang from Angel Fire in New Mexico, Arbortrek canopy tours in Stowe, Vermont, at Catamount Mountain Resort in Massachusetts' Berkshires at 5,5223 feet, the longest in the country), and at Big Sky Resort in Montana (race a fellow adventurer on a twin zipline up to 150 feet above the forest floor).
Gulp! Hope you are ready for an adventure! At the very least, you'll love the mountain views.
(For more Taking the Kids, visit www.takingthekids.com and also follow TakingTheKids on Twitter, Facebook and Instagram where Eileen Ogintz welcomes your questions and comments. The Kid's Guide to Philadelphia and The Kid's Guide to Camping are the latest in a series of 14 books for kid travelers published by Eileen.)
©2022 Eileen Ogintz. Distributed by Tribune Content Agency, LLC.