By Eileen Ogintz
It's pouring rain. We're freezing—and we're in a rubber raft on the Colorado River outside of Moab, Utah.
This morning raft trip—one of the many excursions offered by Moab Adventure Center—was supposed to be a mellow experience watching birds (blue herons! A golden eagle!) and the spectacular red rock formations this region is known for.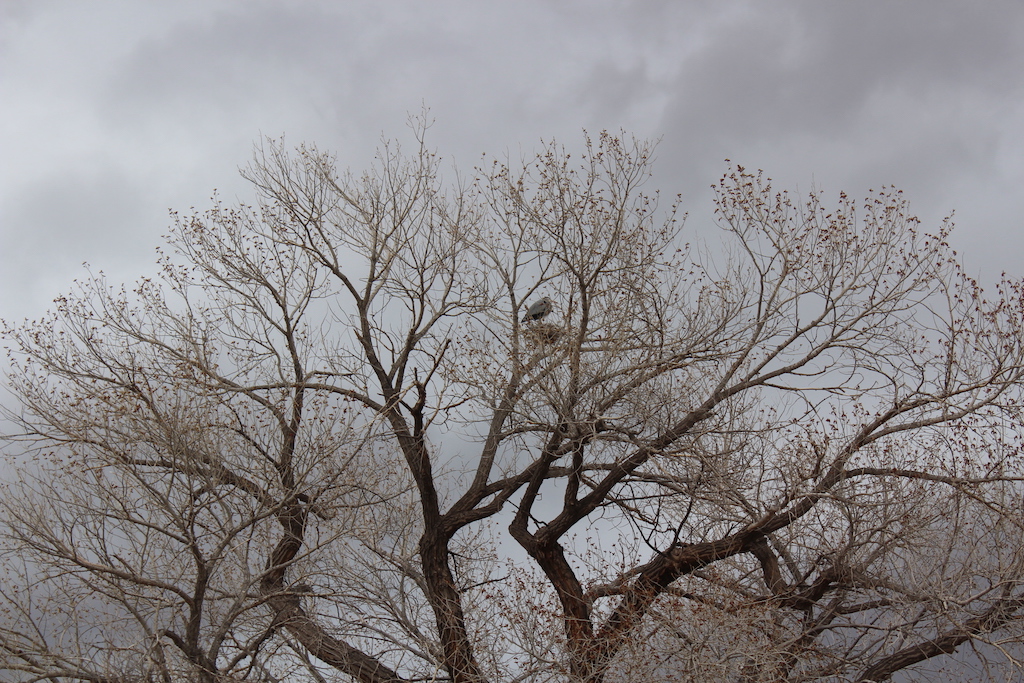 It was that, certainly, but we hadn't counted on the downpour. Yes, we were prepared, dressed in layers, rain jackets at the ready but we were still really cold—really, really cold. It is mid-April after all.
"Well now you will remember this trip," joked one of our guides when we finally got on the bus for the 45-minute drive back to Moab.
She was right of course.  I've always thought misadventures make the best vacation stories… the time we forgot my daughter's duffel and didn't realize until we got to Cape Cod. 
Ditto for my other daughter's ski parka on a trip to the slopes. Once, we weathered a sudden tropical storm in Orlando, so fierce the parks were closed.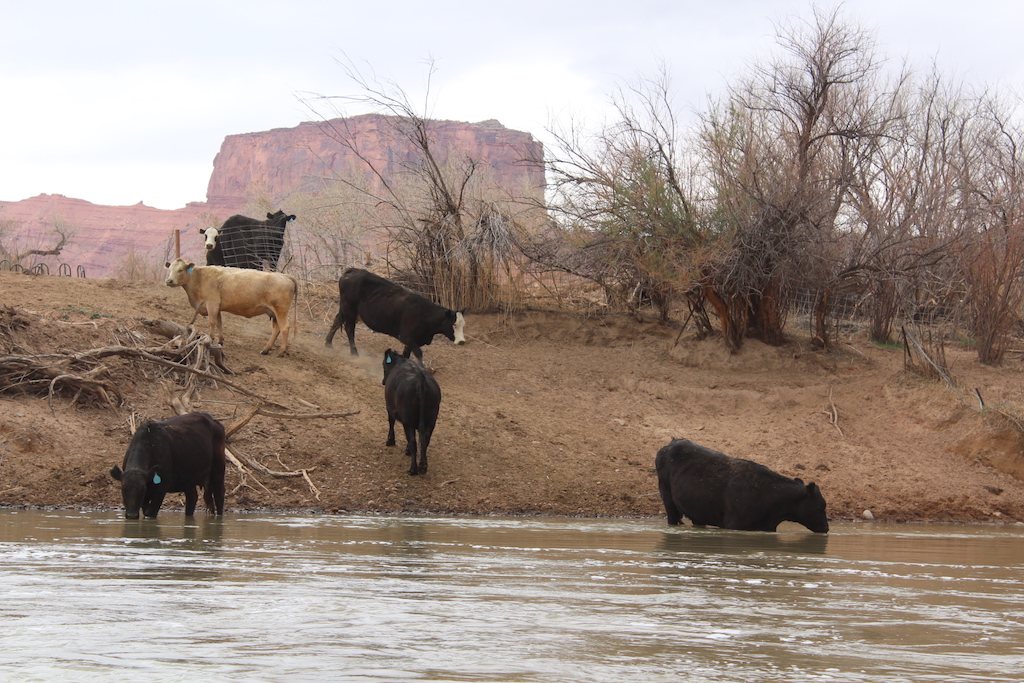 While it was raining on the river, it was actually snowing at Whispering Oaks Ranch, a collection of seven wonderful cabins in the La Sal mountains southeast of Moab where we are staying—so much for the mountain biking my daughter Mel and her boyfriend Hank had planned for this afternoon.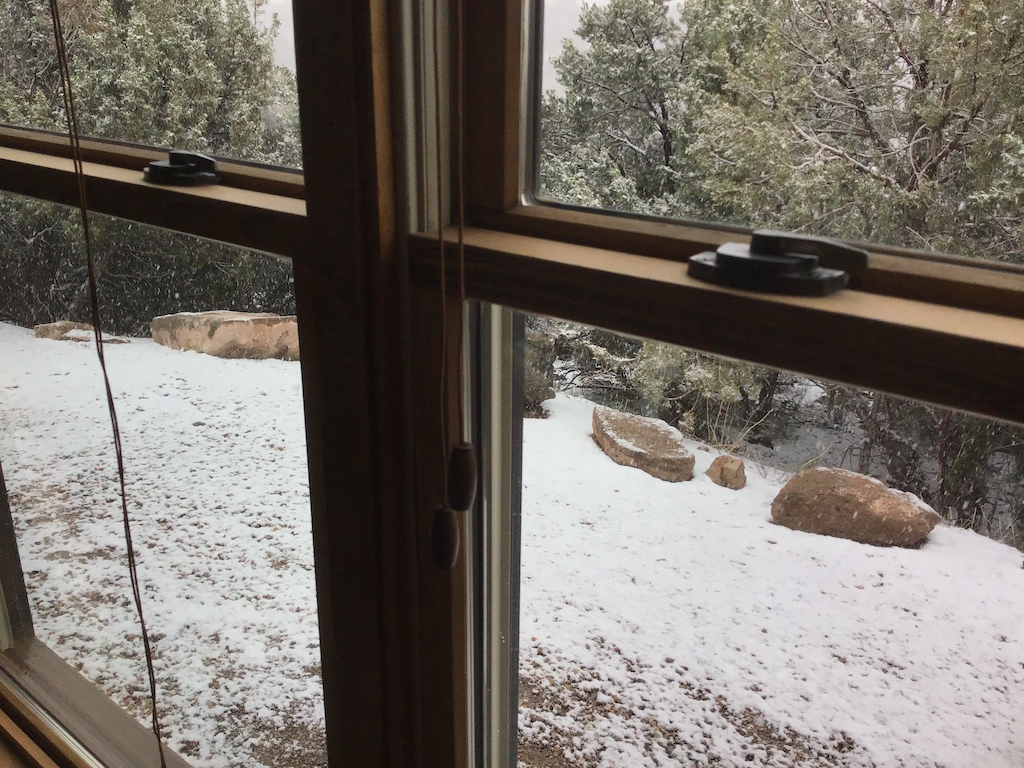 That's the thing about vacations—no matter how well you plan, no matter how much you have anticipated the trip—like this long-awaited "vaxication" with our two daughters, son in law and long-time boyfriend, it won't go as planned.
Someone will get sick or injured. Yes, we've been there. We've had car trouble too), or cancelled flights. Once, we boarded a cruise ship just as they were about to lift the gangplank—due to multiple flight delays.
And then there's the weather. At least this morning rafting wasn't as bad as the morning we tried to fly-fish in a downpour in Montana. The fish were a lot smarter than we were and stayed put wherever then hang out on a cold, rainy morning. Our guide recommended we call it a day after barely an hour. Then we had to wait in the rain for a shuttle for nearly an hour once we got off the river.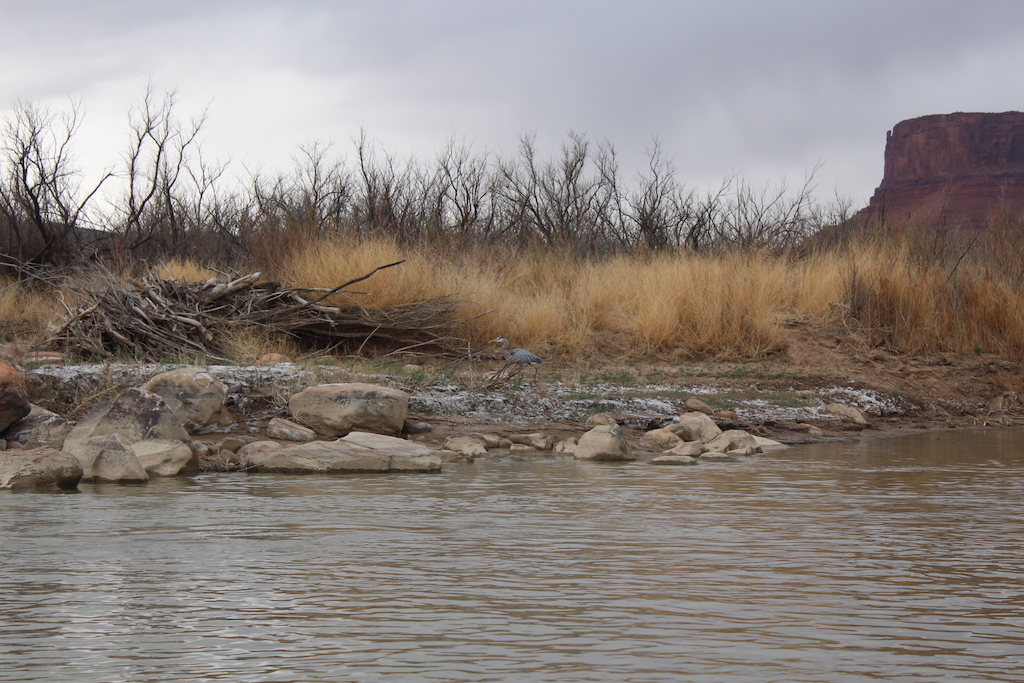 Of course, it can be difficult to accept when you've built up so much anticipation about your vacation. It's especially tough on kids, I think. But it's a good lesson too—that life rarely goes as planned; that together you can cope—and move on to Plan B. Maybe time for mid-afternoon ice cream sundaes or another round of that board game they've been begging to play.
As for us, we're thankful we aren't camping in the tents we saw as we rode back to Moab from the river. We're glad we can cozy up in front of the fireplace, with a snack and hot drink. We're thankful for the hot tub with its gorgeous views of the La Sal mountains. We're glad we've got TV and board games to entertain us—including an old-fashioned Bingo set with a roller that holds the numbers.
We're mostly just thankful to be able to see each other without facetime and zoom calls for the first time in about a year.