By Andy Yemma
The Broadway Musical Fiddler on the Roof was an immediate hit when it debuted in 1964. Not only was it excellent entertainment, but it also dealt with social issues, including anti-Semitism, tradition, changing times, intermarriage, to name a few.
The 1971 movie version, starring the recently deceased Israeli actor Topol, won the Best Picture Oscar. I enjoyed viewing it 50 years ago. In recent years, it faded into a distant memory.
Last night we saw a revival of Fiddler during its limited 5-day run at the Denver Center for the Performing Arts (DCPA).
For the unfamiliar, the story centers on Tevye, a poor Jewish milkman in the Ukrainian village of Anatevka, under control of Czarist Russia in 1905. He's under constant financial pressure and at the same time is trying to marry off the eldest three of his five daughters. He has to break a lucrative agreement with the much older village butcher for his oldest daughter's hand, as she loved the Rabbi's son. The next daughter falls for a traveling intellectual from Kiev, then a hotbed of revolutionary ideas, which Tevye finds troubling. The third daughter runs off with a gentle gentile – god forbid!
As if he wasn't under enough stress, the plot slowly builds to the crescendo of the Czar's henchmen forcing Anatevka's Jews to pack up and leave their village on short notice, tearing families and friends apart forever.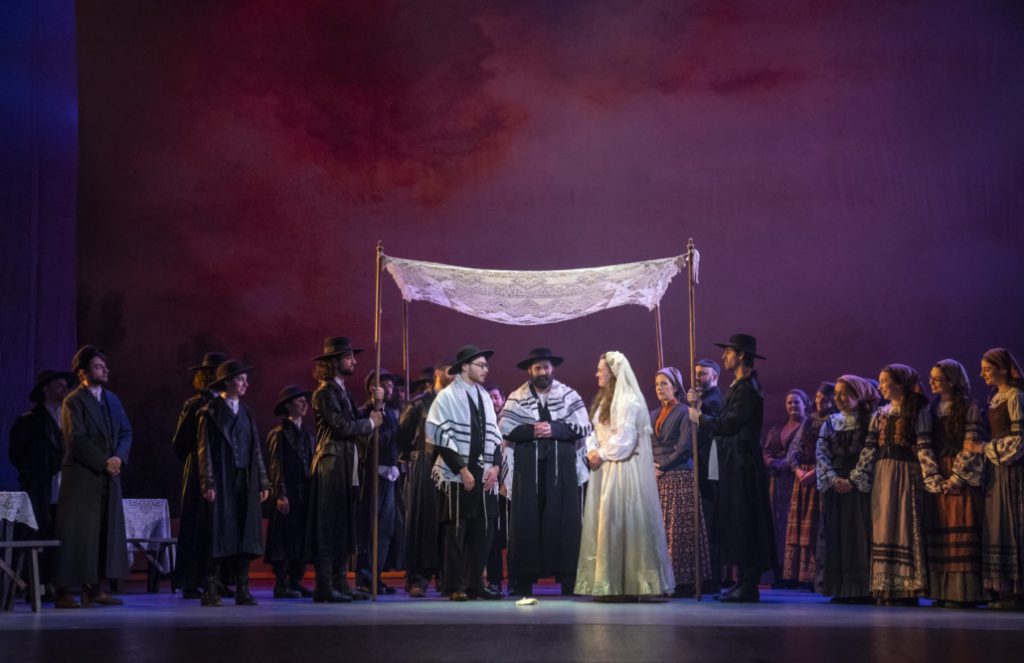 In his moments of conflict, Tevye reflects on his traditions, He holds hilarious one-way conversations with the almighty, and comes to his decisions by weighing what he has on one hand with what he has on the other. Tevye compares the lives of the Jews of Anatevka to a fiddler on the roof, who appears throughout the play in a metaphorical role.
As the packed audience in the 2,800-seat Buell theater stood to thunderously applaud the cast, actor Jonathan Hashmoney, who played Tevye, offered a sobering reflection on the how events of 1905 Anatevka resonate today. Russia is again trying to brutally subjugate Ukraine. Anti-semitism is on the rise again, at home and abroad. Hashmoney and the cast dedicated the performance to those suffering in Ukraine, and to refugees worldwide.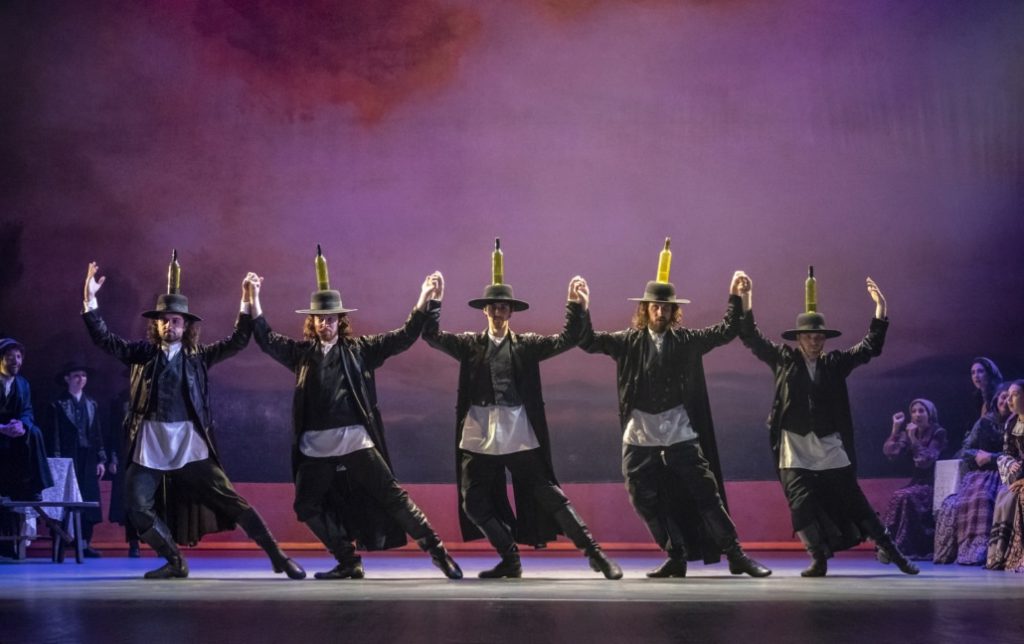 Bravo to the DCPA and like-minded organizations for bringing these live and thought-stimulating performances to cities around the country!
Since moving to Denver five years ago, we've seen some powerful plays and musicals at DCPA and other local venues. The first was a brilliant revival of the famous Oklahoma!, but with an all-black cast! Hamilton was another favorite, as it has been with audiences everywhere.
We recently enjoyed the Broadway road show To Kill a Mockingbird, adapted from the original Harper Lee script by Aaron Sorkin. It provokes deep thinking on racial bigotry, misogyny, injustice, and intolerance, told through the eyes of a young girl.
We saw a hilarious one-woman show At Wits End about the late and legendary advice columnist Irma Bombeck. The play was written by sisters Margaret and Allison Engel , who my wife Eileen Ogintz knew while working as a journalist at the Des Moines Register early in her career.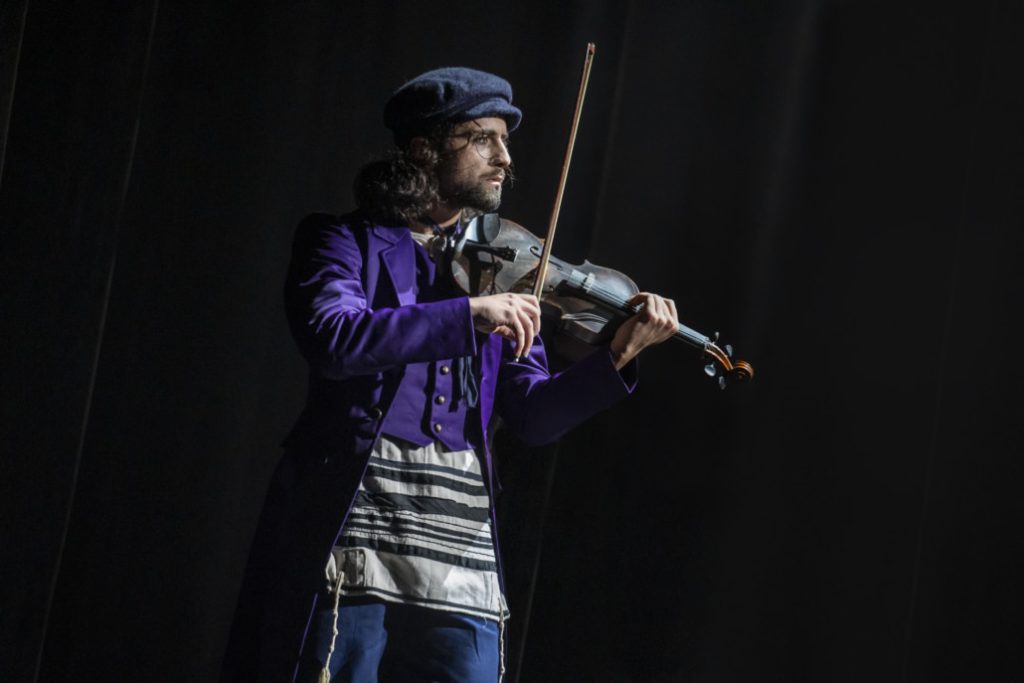 Fiddler on the Roof brought home a lot of feelings for Eileen and me about our own experiences in a mixed marriage (40 years now) — with stresses applied on us (intentionally or unintentionally) by relatives and acquaintances in each religion; About raising children in fast-changing times in past three decades; and about dealing with insufferable, paternalistic, and misogynistic bosses and co-workers during our careers.
On one hand, all of those experiences were difficult. On the other hand, many were comical in retrospect. And they were very informative in judging who we could count on on as true friends and supportive relatives.
Here's to the production of Fiddler! Loch Heim!