Brush Creek Ranch is high-end and pleases visitors of all generations
By Eileen Ogintz
Tribune Content Agency
No yelling or sticking your fingers in the baby goats' mouths!
The Lil' Wranglers at Brush Creek Ranch near Saratoga, Wyoming, have been invited to play with the ranch's herd of baby goats.
"This is my favorite thing we've done so far," declares Joshua, 8, who is from Florida.
This morning, they played in the creek and collected rocks they then painted. There are scavenger hunts, horseback rides, treasure hunts, tours of the greenhouse and special kids cookouts, complete with s'mores while their parents and grandparents enjoy a five-course farm-to-table meal at the Cheyenne Club. Dinner might start with a Caesar salad made tableside, and a ranch-bred Wagyu steak with vegetables from the greenhouses (heirloom tomatoes served with goat feta, perhaps?) Desserts are made in-house by the pastry chef, who is among those doing cooking lessons. There is a weekly creekside-barbecue, complete with local crooners and games.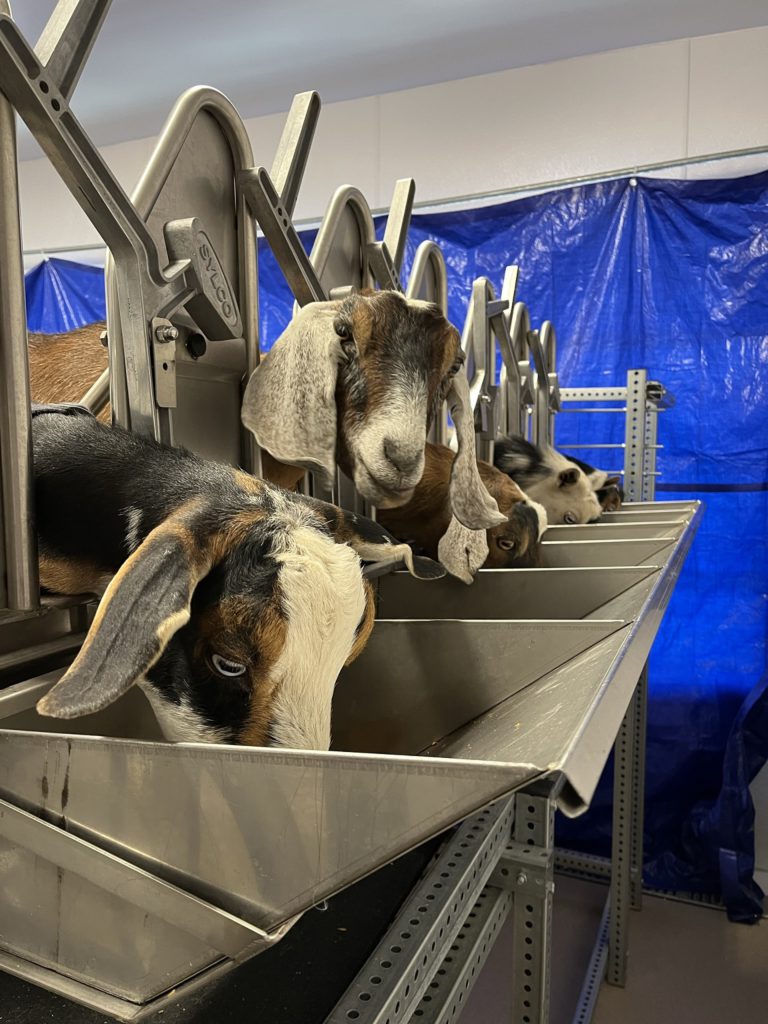 "For such a high-end place, it is very kid-friendly," said Albert Angelo III, here from Vancouver, Washington, with his extended family of 17, including his pregnant wife, Jessica, and their three kids.
"I like how you can be with a big family and there are places to be romantic," Angelo said.

His stepmother, Linda Angelo, couldn't say enough about the staff – some 400 strong. This ranch can serve 150 or so guests at its cabins and lodges. Angelo explained the grandchildren range from 23 to a baby. "And from the time we got here, they have been very savvy about all the different ages. Everyone is happy."
Less than a four-hour drive from Denver and spread out over 30,000 acres, Brush Creek is adjacent to Medicine Bow National Forest.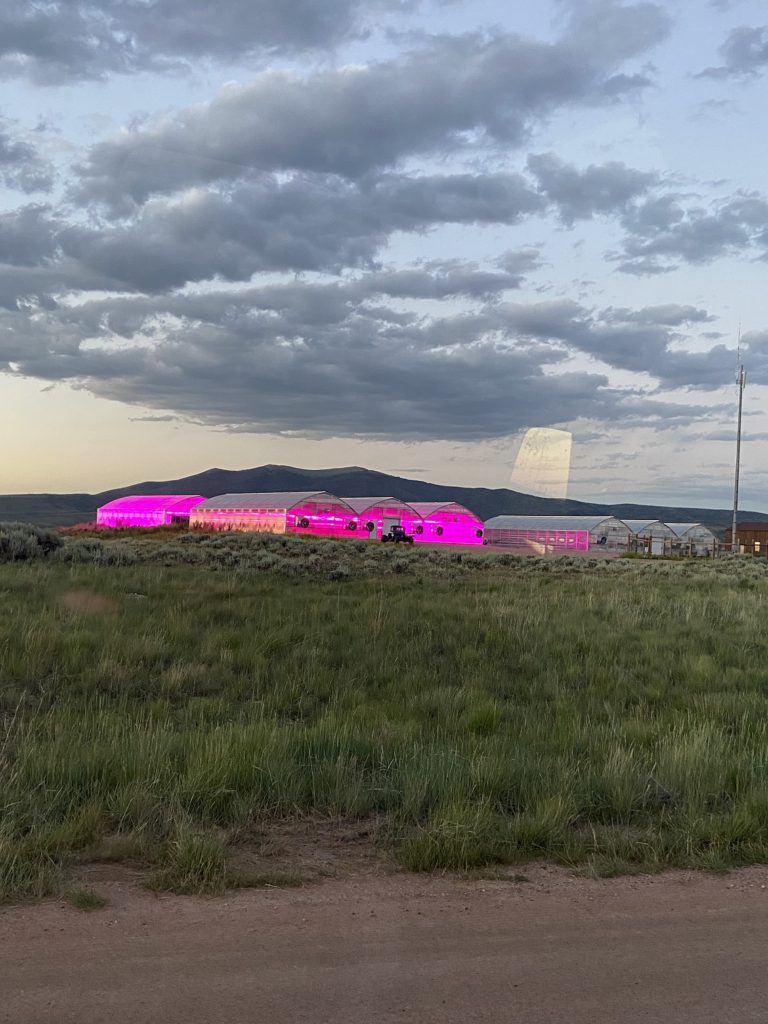 (Standard pricing begins at $1,550 per person, plus a $29.95 ranch fee, which includes tips. Guests also receive a complimentary night when staying four or more nights.)
Ready to hike with llamas? We did in the National Forest and they happily carried our packs and lunch as we climbed to a pristine alpine lake where my husband fly-fished. Our guide, Austin Griffith, noted that the ranch had just added llama hikes this summer and they've proved a big hit. ( Griffith and a partner recently started 307 Llama Company, where you can rent the creatures for camping trips or special events.)
Maybe you'd rather take a stroll through the meadow with the goat herd, learn to make cheese, or enjoy a wine tasting. The ranch boasts a 35,000-bottle wine cellar, one of the largest in the world.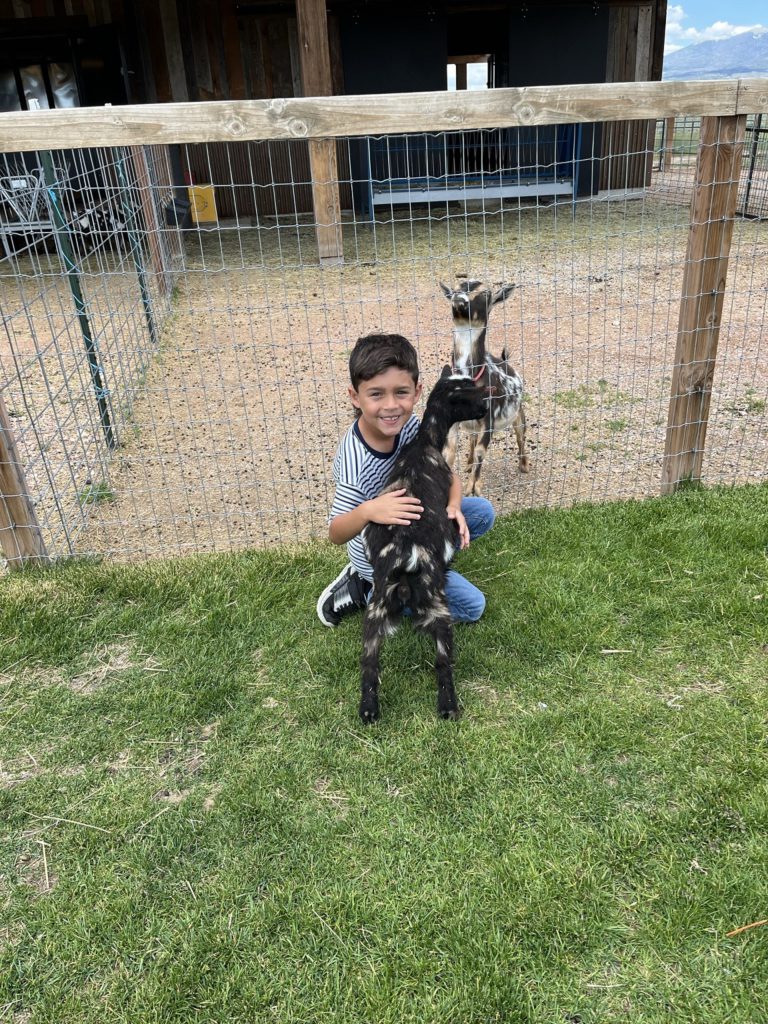 Yes, Brush Creek is a ranch, and there are plenty of horses to ride and a herd of Wagyu cattle. But it offers more unique activities than any ranch I know. There are three huge (10,000 square feet) greenhouses where all varieties of vegetables, herbs and berries, even edible flowers, are grown, an on-site distillery, dozens of miles of hiking and mountain biking trails, Forest Bathing Nature Meditation, a spa housed in a historic schoolhouse, ATV adventures), float fishing and spirit vault tastings where a pour can cost hundreds of dollars and more.
There are many included activities, as at most ranches – horseback riding, the extensive ropes course, shooting and archery, rock climbing and yoga. There's paintball and mountain biking, as well as Lil' Wranglers for kids aged 4 to 9, a program for younger children and babies is in the works. "Every year we are getting more and more kids," explained Genna Miller, a St. Louis teacher charged with developing the new program for the lodge's youngest guests. She added that shooting and archery are especially popular with the teens.
"I can't think of a favorite thing," said Gracie Bindra, 17, from Dallas. "I've loved everything." The Bindras, like other families, had gathered with extended family from across the country. "There are no TVs," noted Jenny Bindra, Gracie's mom. "It's great to spend time with the family in a place that is so beautiful," and out of the heat, her family added.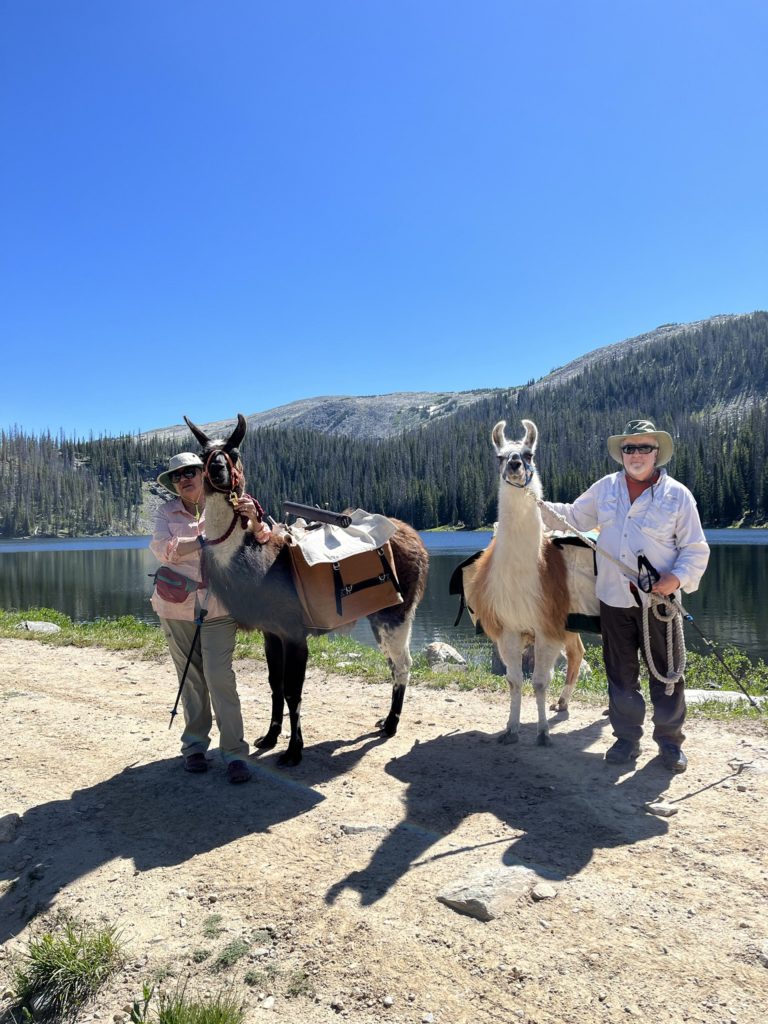 The most unique activities, however, come at a hefty extra cost. "It seemed like every time I turned around it was an extra $200," one guest observed. But that wasn't really a deterrent for this crowd, many of whom flew in on private jets.
That's especially the case in winter when snow often closes the roads. (The ranch has its own ski mountain and cat skiing operation — no lifts or lift lines, as well as ice fishing, snowshoeing and more.)
Wyoming, incidentally, boasts 27 all-inclusive ranches, more than most states, according to the Dude Ranchers Association, and each offers a different experience. Some host only a dozen or so guests; others, like Brush Creek, well over 100. The Triangle X Ranch in Moose, Wyoming, is located inside Grand Teton National Park and offers multi-day horse pack trips; Shoshone Lodge in Cody, Wyoming, where the East Gate of Yellowstone is located, includes tours to Yellowstone National Park and an evening at the famous Cody Nite Rodeo. Paradise Guest Ranch includes Western dancing instruction, all-day lunch rides and fishing trips, a pool and even a Western trivia night. Some ranches require a week-long stay, with families returning year after year the same week.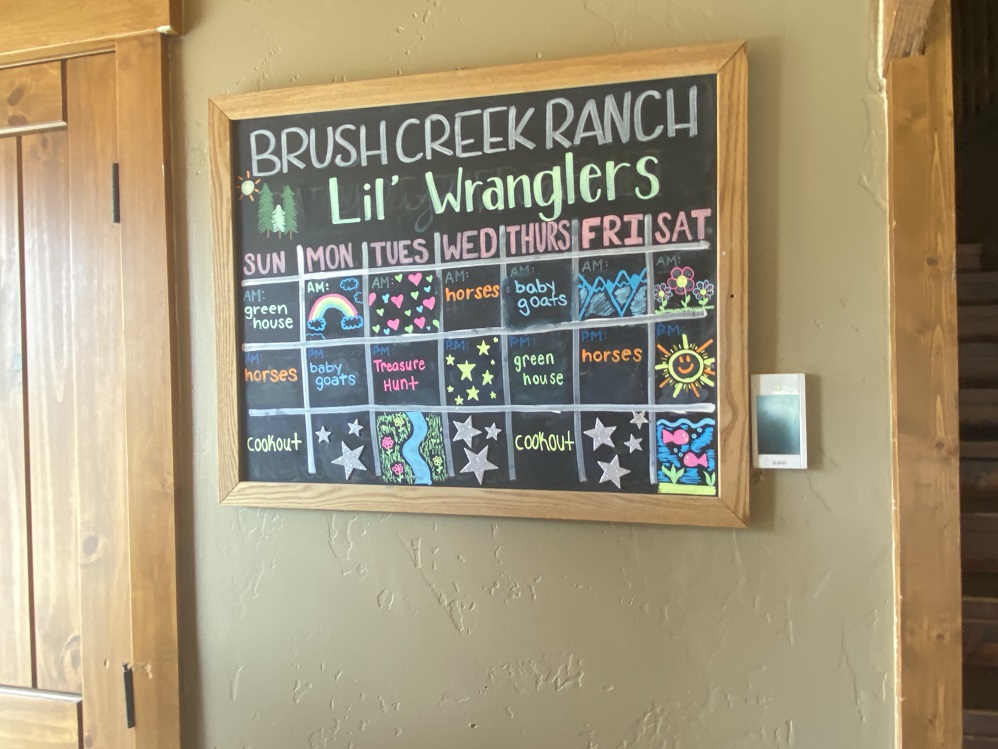 That's especially true at Brush Creek over the Thanksgiving and December holidays. In 2008, the White family bought the ranch. Bruce White was chairman and CEO of White Lodging, operator of premium hotel brands across the country. Though he died earlier this year, his wife and children continue with his passion for sustainability of authentic Western heritage, committing to restoring historic buildings, and supporting the natural ecosystem. (Guests still can participate in cattle drives), as well as week-long Staddle Camp summer programs for nearly 300 inner-city middle-schoolers.
Linda Angelo said she and her husband plan annual family trips. "It is important to take time out for each other," she said. "We want these memories for our grandchildren."
(For more Taking the Kids, visit www.takingthekids.com and also follow TakingTheKids on Twitter, Facebook and Instagram where Eileen Ogintz welcomes your questions and comments. The fourth edition of The Kid's Guide to New York City and the third edition of The Kid's Guide to Washington D.C. are the latest in a series of 14 books for kid travelers published by Eileen.)
©2023 Eileen Ogintz. Distributed by Tribune Content Agency, LLC.