By Eileen Ogintz
Tribune Content Agency
The next time your family is bickering about where and what to eat on vacation, suggest a progressive dinner. And keep your walking shoes on.
I know, you think progressive dinners mean forays in the neighborhood, one house for appetizers, another for the main course and another for dessert. That's not what I'm suggesting. I'm talking about the latest urban dining trend your tweens and teens will especially love, as well as all the picky eaters in your family.
Trust me, as we discovered at Stanley Marketplace just outside of Denver, it's a great bet for sampling local eats, supporting locally-owned businesses and pleasing every member of the family — not easy to accomplish.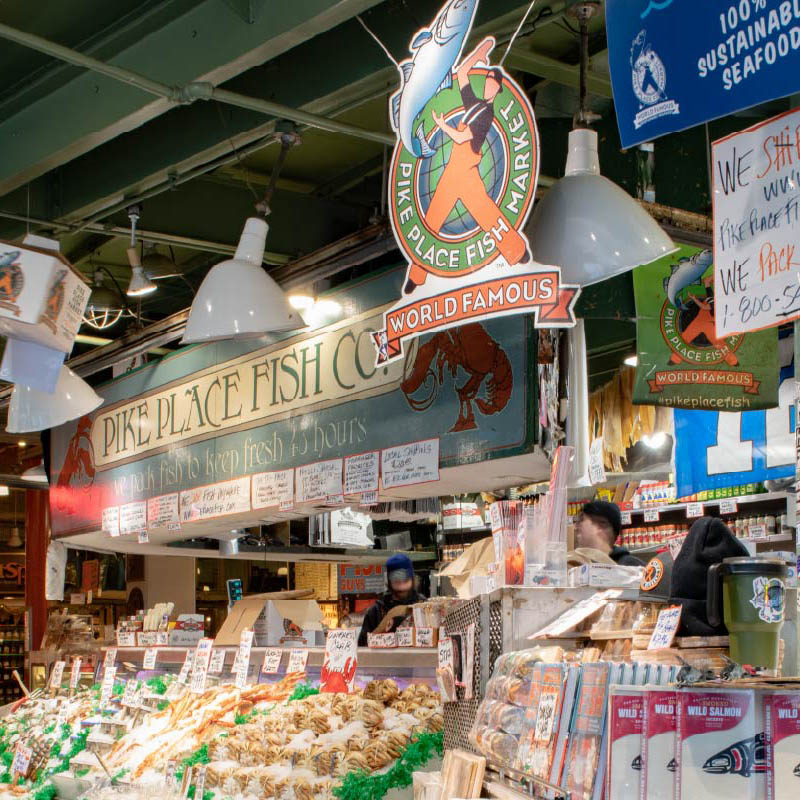 Welcome to food halls. You'll find them in major and smaller cities, with more opening all the time, in re-purposed historic buildings like The Ferry Building on San Francisco's waterfront with it's famous farmer's market outdoors; Pike Place Market founded in 1907 and where Starbucks first opened its doors in 1971; Indianapolis City Market where a farmer's market has operated since 1866; the Bourse in Philadelphia ,which has re-purposed an exchange founded in 1891; Quincy Market in Boston, one of the oldest in the country dating back to the early 1800s, and the new massive Tin Building by Jean-Georges located in lower Manhattan's historic Seaport with multiple restaurants with open kitchens, retail and a central market with locally sourced seafood, meats, cheeses and seasonal seafood. DC's Union Station, with three levels of dining and shopping, is visited by 40 million people a year.
There are now more than 100 food halls across the country with experts suggesting that number will continue to grow as urbanites and tourists are attracted to the reclaimed historic spaces and the unique local food offerings at a fraction of the cost of a sit-down dinner. This is as far as you can get from a traditional mall food court.
We've always made a point to visit local markets abroad — the famous Boqueria in Barcelona and, guided by our Windstar cruise chef, the Mercato di Rialto in Venice, Italy. We got lost finding our way to Athens Central Market where all varieties of fish, meat, vegetables, fruit, spices, olives and more are sold … glistening octopus, sardines, shrimp … dates and figs … melons off a truck … steaks cut to order, breads. We then enjoyed one of our best and most memorable lunches of our trip at the tiny Maxaipitoa restaurant in the market.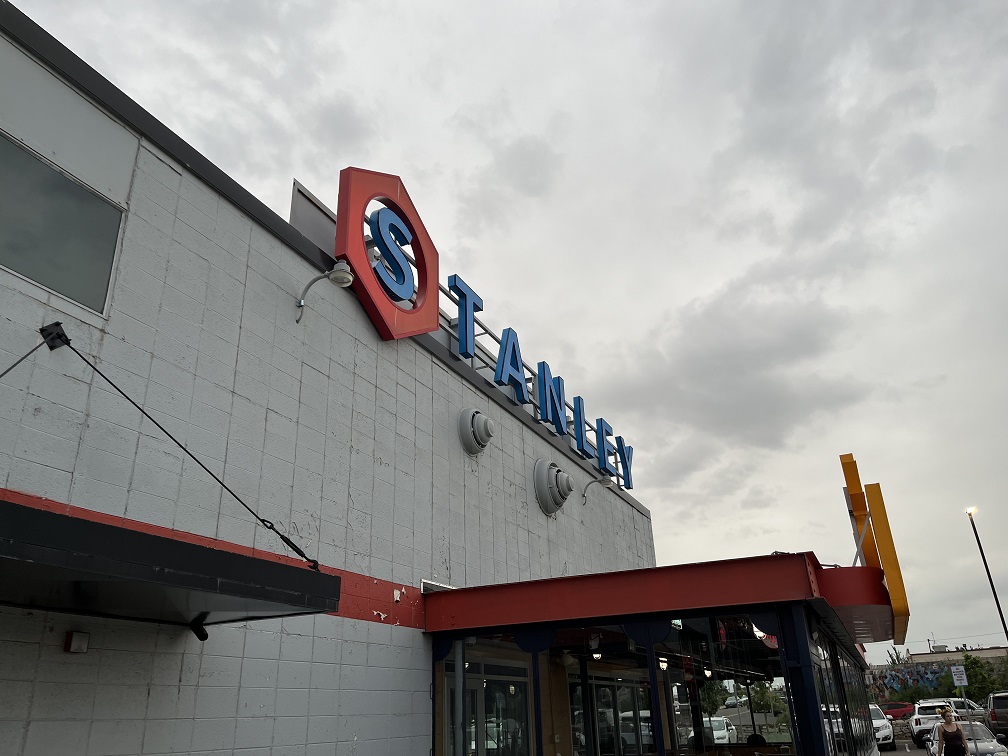 Stanley Marketplace in Aurora, Colorado, is a great stop on the way to Denver International Airport. It's a community of more than 50 independently owned businesses offering everything from empanadas and sushi to ice cream, hand-made chocolates, Bounce Gymnastics for kids, a kickboxing studio, a children's bookstore and even a place with classes teaching sewing and design. Want an iconic Colorado T-shirt designed by a tattoo artist? There's a brewery and a 24-seat bar designed to make guests feel as if they've time-traveled back to a first-class lounge in the heyday of aviation.
We started our progressive dinner with a beer at Cheluna Brewing Co., Colorado's first Latino-owned and Stanley's only production with 21 beers on tap. Loved their chile lime peanuts and their Chilango Mango Habanero beer.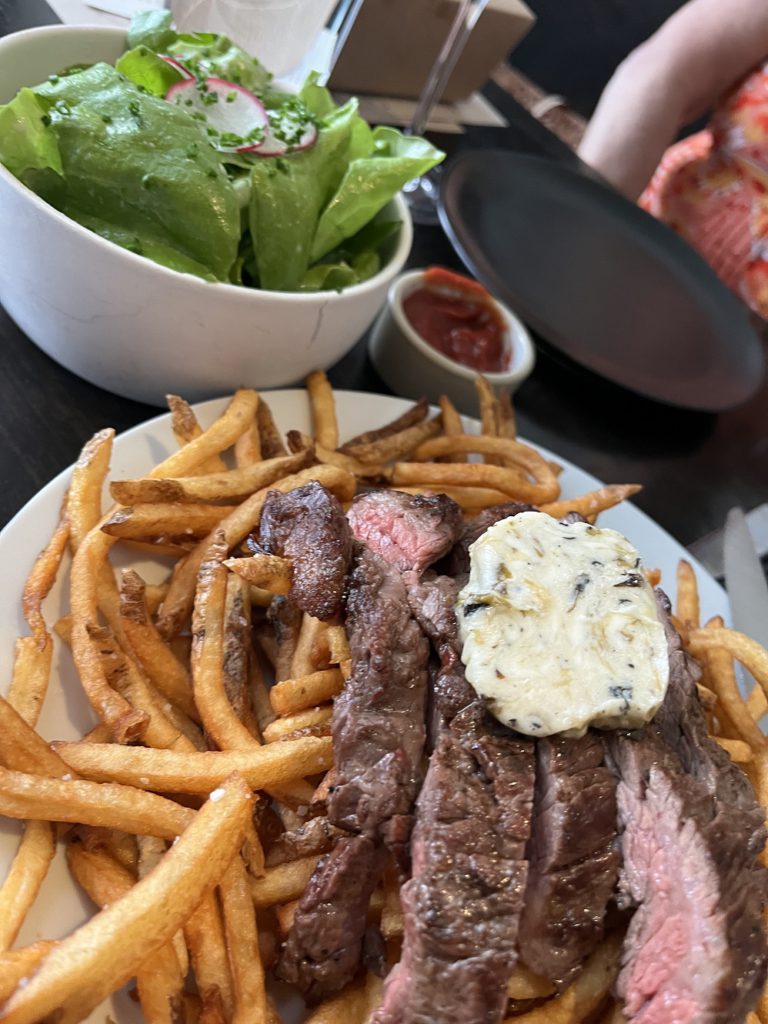 Steak frites followed at Annette. Chef Caroline Glover won the 2022 James Beard Foundation Award for "Best Chef, Mountain," and a slew of other awards. Glover says she wanted "to make a place where people can share food – and tell stories – they'll remember." New parents I know love Annette where they can have a terrific dinner in a private outdoor pod while the baby sleeps. "And if he wakes up, he won't bother anyone," they told me. Locals love the all-evening Tuesday night Happy Hour (the fabulous Steak Frites are just $22! )
Dessert was chocolate-dipped churros at the Churreria de Madrid. Churros, of course, are the Spanish handheld snack traditionally served with hot chocolate for dipping. We finished our evening with drinks at the third-floor Sky Bar with vintage airline posters on the walls. We bought a marinated steak at Elita Specialty Market & Kitchen known for their responsibly sourced meats, house-made sauces and local breads.
Downstairs, kids were happily slurping milkshakes at Sweet Cow Ice Cream, where that day's flavors included Captain Crunchberries and s'mores, and nibbling at sushi rolls at Misaki with sushi prepared from fish flown in daily as adults around them were enjoying an after-work drink, a salad, macrons in a rainbow of colors and barbecue.
In case you are wondering, Stanley Aviation opened as a manufacturing facility in 1954, designing and testing ejection seats. It sits at what was the original Denver Airport's main runway. Stanley Marketplace is only a five-minute drive from Denver International Airport and well worth a stop for a bite to eat or last-minute souvenir or gift.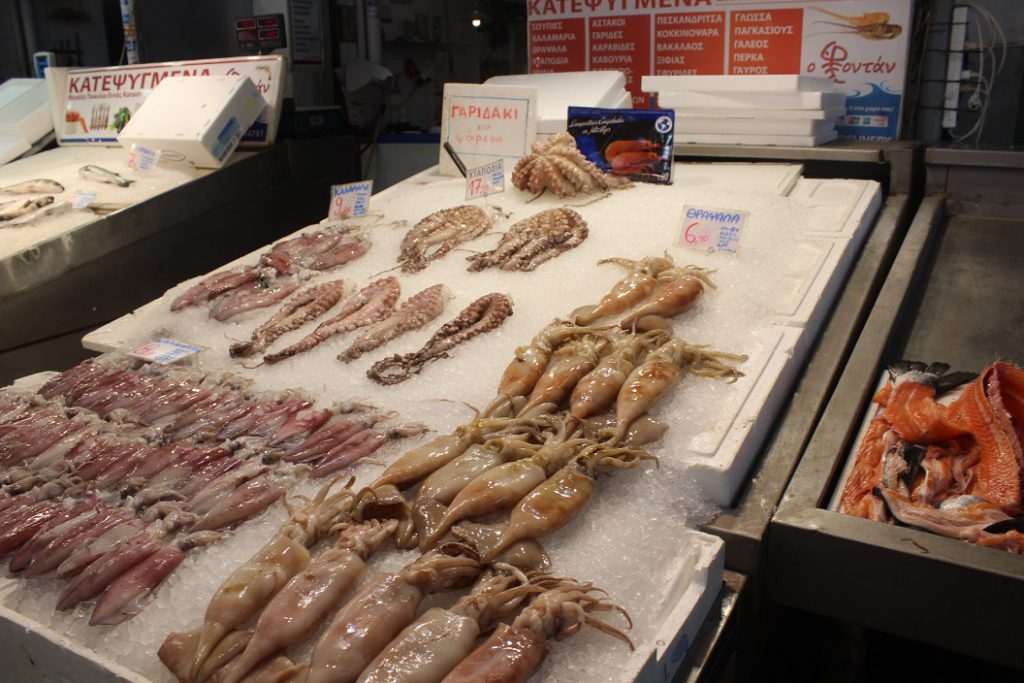 Here, as at other food halls, you will find a mix of locals and out-of-towners, everyone from hipsters to families to seniors. There is always something unique. I've loved the fish-throwing fishmongers at Pike Place Market, who attract a crowd, and the chowder and lobster rolls at Quincy Market where you will find street entertainers outside and socks with lobsters on them among the souvenirs inside. This was one of the first festival marketplace concepts developed in the 1970s and today is a must-stop for tourists.
Now, many cities have multiple food halls — 16 in NYC, according to EATER NY, and at least a dozen in Denver, including Denver Milk Market in the historic Dairy Block downtown near Union Station that was once home to a dairy. Locals love the concerts and other events in the Pedestrian Alley, as well as the good eats.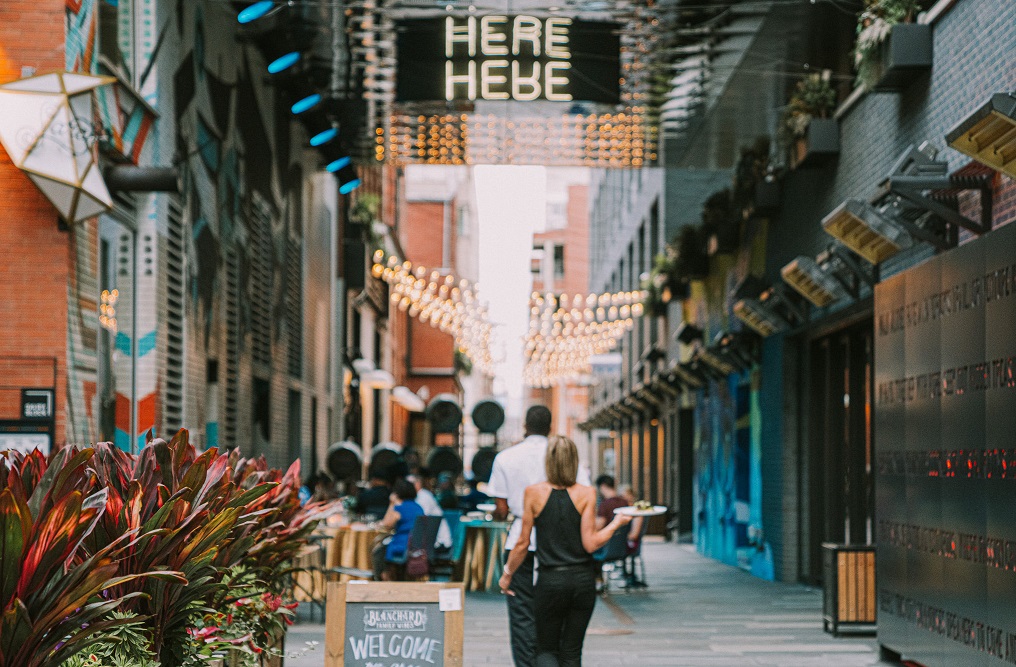 When taking a train from Philadelphia, I always made time to get a snack at the Reading Terminal Market, voted the best public market in America by USA Today, and I certainly have my favorites at other food halls around the country and abroad.
Find your favorites! Bon appetit!
(For more Taking the Kids, visit www.takingthekids.com and also follow TakingTheKids on Twitter, Facebook and Instagram where Eileen Ogintz welcomes your questions and comments. The Kid's Guide to Philadelphia and The Kid's Guide to Camping are the latest in a series of 14 books for kid travelers published by Eileen.)
©2022 Eileen Ogintz. Distributed by Tribune Content Agency, LLC.