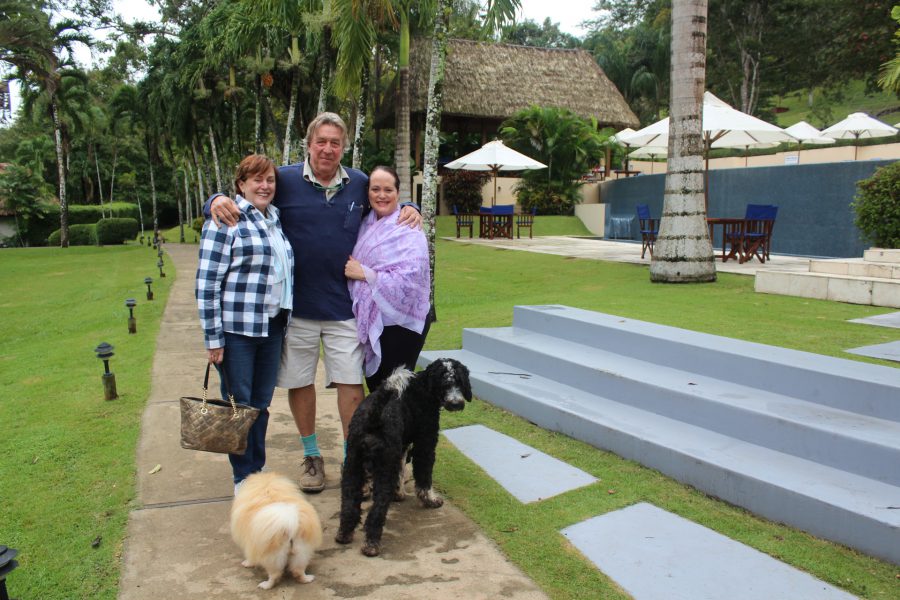 By Eileen Ogintz
Tribune Content Agency
Talk about getting out of your comfort zone.
Lucy and Mick Fleming, a young adventurous couple, spontaneously bought an overgrown 140-acre farm and citrus orchard on the Macal River in Belize after meeting the owner in a bar in Belize City, about a two-hour drive away.
There were no roads, no electricity, no hot water, indoor bathrooms or phone service. The Flemings lived in a one-room cabin and did their laundry in the river. Once the farm was producing milk, yogurt, cheese and eggs, they brought it to market in a dugout canoe, just as the Mayans had thousands of years before.
Somehow in those days before social media and TripAdvisor, word spread and soon the backpacking crowd showed up, including many young Europeans on a traditional gap year before university. There were no phones, so would-be guests left messages at a store in town.
"They wanted a place to stay in return for helping on the farm. They worked for food," Mick Fleming, now almost 70, explained as we ate dinner poolside under the stars — a far cry from the couple's first guest cottage, which was built in 1981 with materials found on the land, making it the first Jungle Lodge in Belize.
Nothing seemed to daunt them — not even having to travel six miles by moonlight through rocks and rapids in a canoe to the nearest town when Lucy went into labor a month early. There was a doctor, but no hospital nor an incubator.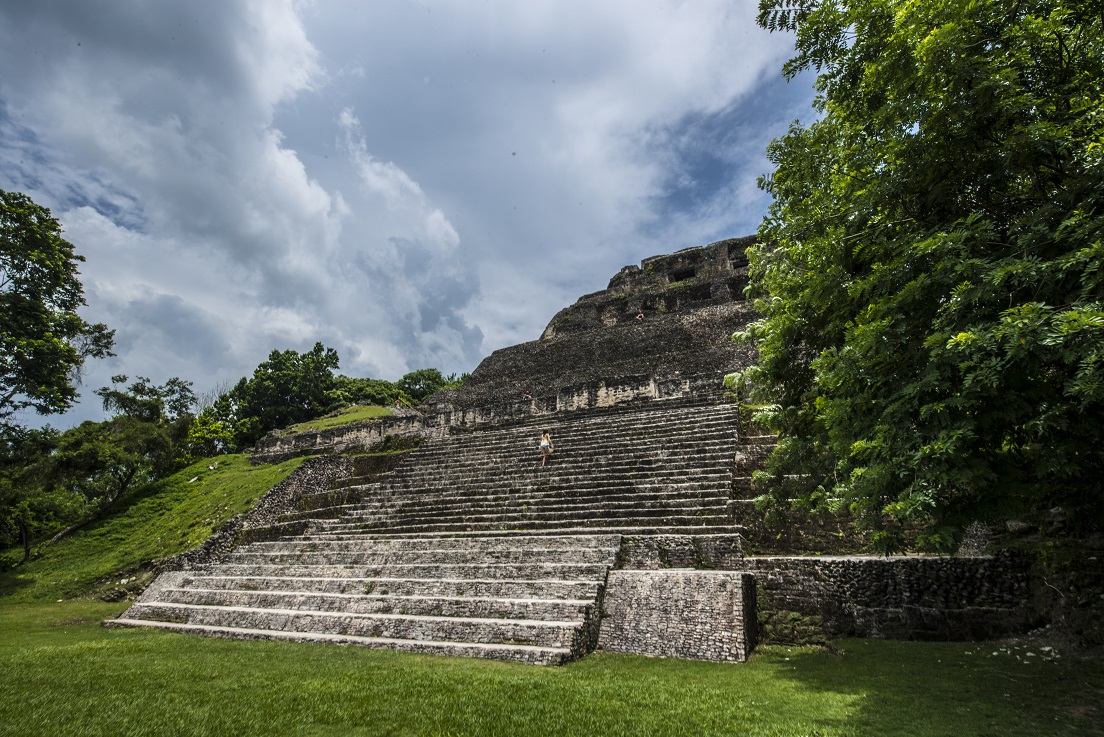 But, like her parents, Bryony and her younger brother thrived in their unconventional life. Today, Bryony is nearly 40 and a mom, helping her parents to run the award-winning The Lodge at Chaa Creek, one of the most unique eco resorts I've ever visited, and one still true to its original environmental and community ethos. All of the furniture is produced on site and the Chaa Creek Natural History Centre, the first of its kind in Belize, showcases displays on everything from local ecosystems to the Maya who lived here so long ago.
The family also runs one of the largest tour operators in Belize, which offers packages to Guatemala and the Caribbean coast, as well as a café in the nearby town of San Ignacio.
There are accommodations for all budgets here from the canvas-roofed cabins at the Macal River Camp with shared baths and local dishes cooked up (starting at $65 a night for adults, $25 for kids) to the thatched casitas or deluxe villas that go for well over $1,000 a night where you can listen to the howler monkeys from your private plunge pool and butlers take care of every need.
There are also stables and a huge eco-friendly, bi-level infinity pool built with a shallow kids' area on the first level. Have a massage at the hilltop spa or a drink in the thatched restaurant bar with all varieties of infused spirits and freshly made juices. Go horseback riding, bird-watching with a guide (more than 300 species have been recorded) or take canoe or RTV rainforest tours. Hike on 10 miles of trails cut into the forest.
Kids especially love the chance to join the Naturalist Guides on a Nature Quest Treasure Hunt in the rainforest and to visit the butterfly farm where they see the life cycle of three species from egg to caterpillar to pupa to butterfly, with Blue Morpho butterflies landing on their hands and heads.
No wonder well-traveled kids like Kate Bingham, 12, back for her second visit from Portland, Oregon, declares that "everyone should come here because it's amazing!"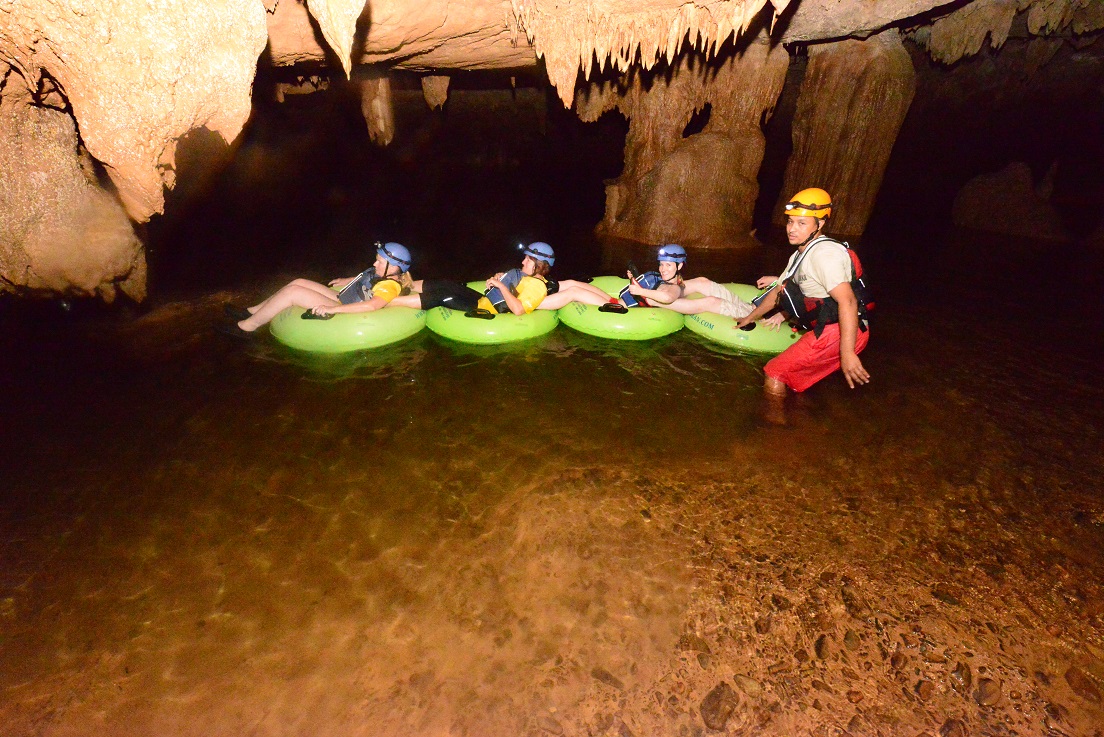 Belize, a tiny country about the size of Massachusetts with a population of only 370,000, is on the east coast of Central America, bordering Mexico to the north, Guatemala to the west and south and the Caribbean Sea to the east. It offers a blend of cultures from China to Africa to Maya and European, even Mennonites, every one blessing the country with amazing cuisine — delectable stews and soups, seafood and lobster, ceviche made from just-caught conch, watermelon and mango juice. At one local spot called Benny's Kitchen we feasted on Pibil (shredded pork cooked underground with rice), washing it down with coconut water served in a coconut.
Belize has long been famous for its barrier reef, the second-largest in the world, and requisite fishing and watersports. But it's only recently that adventurous travelers have ventured inland to places like Chaa Creek where they can explore caves by canoe or tube and visit ancient Mayan sites — with more than 600, Belize is considered the Maya heartland, offering the largest concentration in all of Central America. Xunantunich (pronounced shoo-nan-too-nich) is just a short drive from The Lodge at Chaa Creek and one of the most accessible. There's even a Green Iguana Conservation Project nearby where iguana love belly rubs as much as dogs do!
Yet when Lucy and Mick Fleming first opened the Lodge at Chaa Creek, those in the budding tourism industry thought they'd never succeed because they were too far inland.
That seems crazy today looking around the sprawling, award-winning resort with 160 employees. The family dedicates 10 percent of room revenue to environmental and community projects like the Macal eco-camp, which brings kids from all over Belize for a sponsored week in the summer. Guests are encouraged to "Pack a Pound" of school supplies for Belizean children, donate to pets at the local humane society or buy crafts to fund the local senior center.
Longtime staff is encouraged to chat with guests about their lives so that guests have "a true experience."
"I love it because it's so different from everywhere else," said Kate Bingham.
Me too.
© 2018 EILEEN OGINTZ
DISTRIBUTED BY TRIBUNE CONTENT AGENCY, LLC.