By Eileen Ogintz
Tribune Content Agency
Is cruising safer than going to the grocery store?
"Being on a cruise is definitely safer than going to the grocery store," opined Kristina Woolum, cruising recently with her family from Port Canaveral aboard Carnival's new Megaship Mardi Gras.
"Honestly, we feel more comfortable on board than at Walmart," said Gary Posavad, who is retired from the Air Force. He and his wife already have cruised Mardi Gras four times since last summer – and have four more cruises scheduled.
"The rules make you feel safer," agreed Tyra Green, from Baltimore who was cruising with a large group of friends and friends of friends. Those rules include proof of vaccination (including for children 5 to 11) and a pre-cruise negative COVID-19 test, masking indoors when required, additional medical staff and facilities, including lab facilities for testing and special isolation rooms should someone test positive.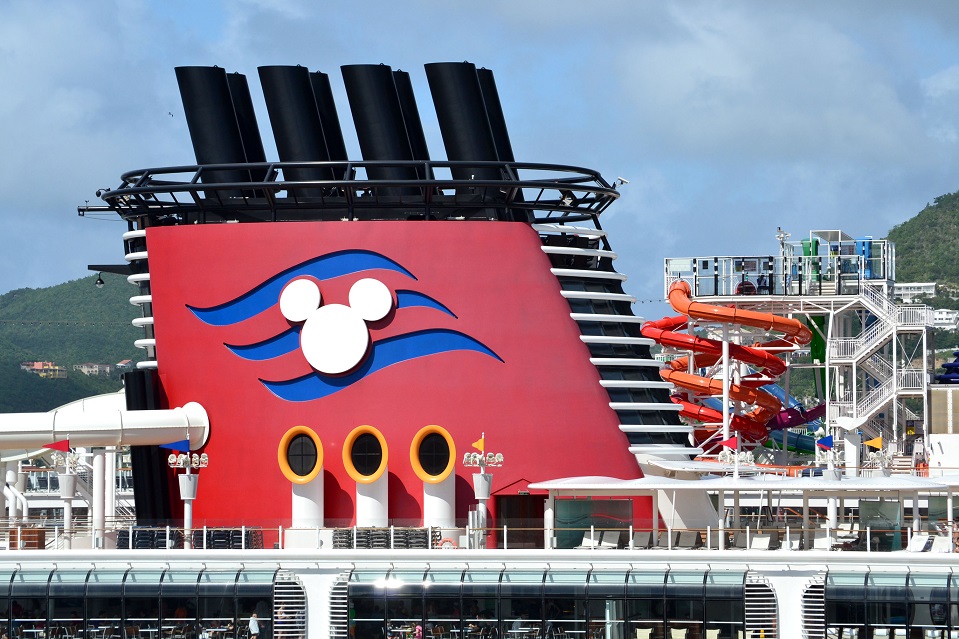 Windstar, known for their intimate sailing yachts that go to smaller ports, administers free COVID-19 tests to everyone before they are permitted to board; other cruise lines require a negative test presented at the port and additional testing at your expense for those who are unvaccinated, including young children.
Disney Cruise Line not only is reducing guest capacity but adjusting onboard experiences to promote social distancing, which means meet-and-greets with characters have been paused and youth programs are smaller.
Even with the new Omicron variant wreaking havoc with international travel — President Biden has announced everyone returning to the U.S. from abroad must show a negative COVID-19 test within 24 hours of travel — cruise executives believe their ships couldn't be doing more to protect their guests and crew. This as more ships are back in service cruising from ports many can drive to. Carnival Cruise Line, for one, boasts that most people in the country live within 500 miles of a cruise port.
"Being on a cruise vacation is the very safest vacation you can take," said Christine Duffy, president of Carnival Cruise Line which pre-pandemic carried more children than any other cruise line.
"We have gone far and above what has been required," said Michael Bailey, president of Royal Caribbean aboard RCCL's new Odyssey of the Seas.
That's not to say the stringent health protocols have made cruise lines COVID-proof. Earlier this month the Washington Post reported that the Norwegian Breakaway returned to New Orleans with at least 17 passengers and crew infected. The CDC has reported more than 1,300 cases between the end of June and October, when cruising resumed. During that time, some 600,000 people cruised. And different cruise lines have slightly different rules; Carnival is limiting children's activities to those five and older who are fully vaccinated while Royal Caribbean welcomes all kids three and up to their programs. It is key to carefully read the "know before you go" section of the cruise line's website not only before you book, but right before you sail as the requirements can change. Recently, a Royal Carribean ship had 48 COVID cases, most in those fully vaccinated.
The newest ships have more outdoor space and dining spots on board (Mardi Gras has 22 food options) to keep passengers from congregating in any one place; buffets often now have servers and plated individual portions that also help cut down food waste, a Royal Caribbean spokesman explained. Enhanced apps encourage social distancing.
And with children 5 to 11 now eligible for vaccines, the cruise industry is poised for the return of family cruising with the return of organized kids' activities (on Disney ships for kids as young as three), as well as more family-centric ones — everything from game shows to new entertainment (think aerialists, even drones) to Carnival's new SeaCoaster and RCCL's SeaPlex complete with bumper cars and virtual reality games, innovative dining concepts. (Aboard Celebrity's new Apex, for example, there are 10 different dining options, including (at an additional charge) Le Petit Chef; tiny animated characters took us through the seasons as they cooked with a server delivering each course just as the tiny animated chef completed the dish.
In the past few months, I've been on four cruise lines and three new ships: Carnival's Mardi Gras, Royal Caribbean's Odyssey of the Seas, Celebrity's Apex and an entirely different experience aboard a Windstar sailing yacht in Greece, which can carry just 148 passengers and has its own water sports platform — as compared to 6,500 passengers aboard Mardi Gras, 5,510 on Odyssey of the Seas and 2,900 on Apex.
What was striking was how glad people were to be vacationing again as were crew members from around the world equally glad to be back at work.
"There are no snide remarks … no politics … everyone here just wants to have a good time … it is a total escape," said Gary Posavad.
"You can't live in fear," said Nancy Kneisel, a grandmother from Oregon aboard Windstar, who was recovering from cancer treatments but so glad that she and her husband Gary had opted to travel.
Cruising continues to appeal to a broad range of family travelers — grandmothers with granddaughters; extended family reuniting; newlyweds on postponed honeymoons and families taking their first vacation in two years.
There are new kinds of cabins (an "infinite balcony" on Apex that gives you more cabin space, A virtual balcony on Odyssey of the Seas that enables those in these interior cabins to have a view in real time, thanks to strategically placed cameras.
And there is a big focus on sustainability. The Mardi Gras is the first ship in the U.S. powered by eco-friendly liquified natural gas; Odyssey features shore power connectivity, removing emissions while connected at port.
Private islands are a big draw. RCCL's Coco Cay offers everything from the largest wave pool in the Caribbean to a zipline, thrill water slides and splash pad for younger kids, snorkeling, kayaking and more. "They have a little bit for everyone here," suggested Miguel Rojas, traveling with his wife, infant daughter, and dad from Miami.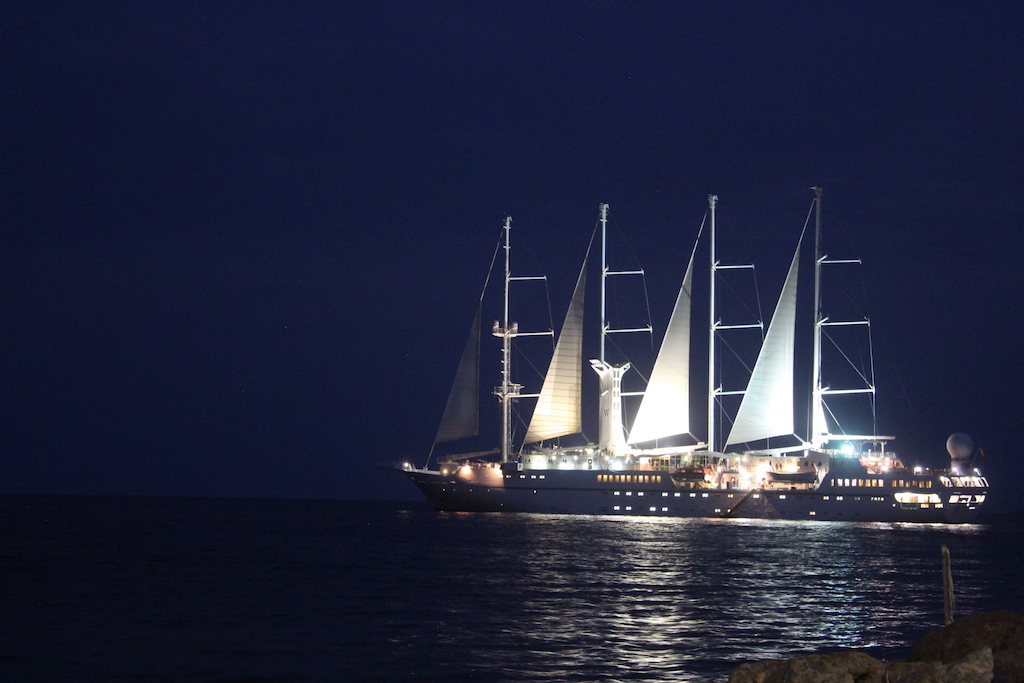 These days, it is more complicated to book. Not only do you need to know the latest COVID protocols, including whether you can get off the ship on your own with unvaccinated kids, but what kind of cabin will suit and what activities your family will most enjoy — water slides, good music, comedians or big splashy shows; different kinds of food (an on-board sushi and raw bar on Apex), fine wine (the new wine bar on Odyssey of the Seas) or 24-hour made-to-order pizza (on Mardi Gras). Consider whether you want a cruise with sightseeing options, outdoor adventures or simply beautiful beaches.
These days, it is more complicated to book. You need to understand the COVID protocols (Carnival, for example, has opened children's programs only for vaccinated kids five and older,) Are you able to get off the ship on your own with unvaccinated kids or will you be restricted to the ship?
What activities will your family most enjoy — water slides, good music, comedians or big splashy shows; different kinds of food (an onboard sushi and raw bar on Apex), fine wine (the new wine bar on Odyssey of the Seas) or 24-hour made-to-order pizza (on Mardi Gras).
Seek out a travel adviser who is a bona-fide cruise expert. The Cruise Lines International Association can help you find one; Cruise Critic offers comprehensive reviews and advice. Our Family Cruise Guide, created with our colleagues at Family Travel Forum, is also a good resource.
Even with all the bells and whistles, what families want most, said Mark Tamis, RCCL's senior vice president of Hotel Operations, "is to come back together."
Safely, of course.
Bon voyage!
©2021 Eileen Ogintz. Distributed by Tribune Content Agency, LLC.